Bella, a toddler living near Orlando, Florida, has gained over 20,000 followers on Instagram documenting her adventures at Disney World
The photos show the little girl in a series of spectacular outfits that transform her into her favorite characters
As well as the ever-popular Disney Princess outfits, Bella also dons the garb of characters varying from Han Solo to Snow White's evil Queen 
A little girl's weekly adventures in the happiest place on earth have gained her more than 20,000 followers on Instagram.
Bella, a toddler living near Orlando, Florida, is the lucky holder of a season pass to Disney World which, if her social media is any indication, she makes very good use of.
GrowingUpatDisney, the Instagram account run by 'Bella's Mommy' is described as an account of Bella's 'tiny adventures at Disney' and shares that the little girl is a 'lover of corn, gummie bears, cupcakes and all things Maleficent. Obsessed with Star Wars'.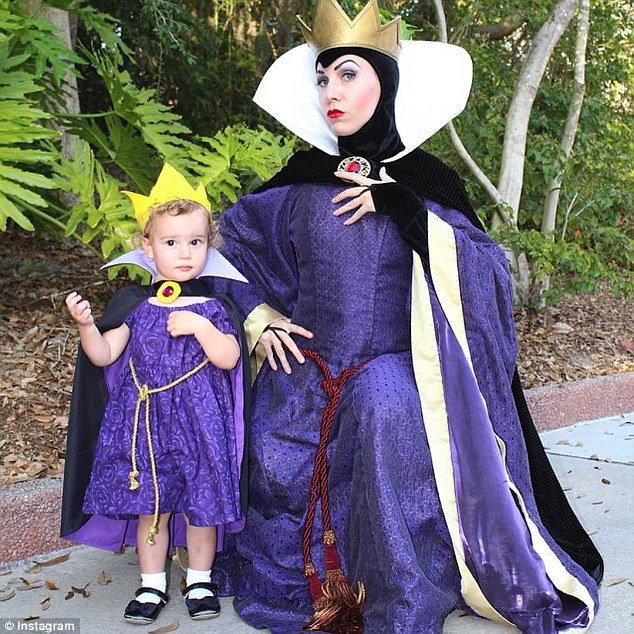 Striking a pose: Florida toddler Bella (left) has become an social media personality thanks to her photos documenting her life growing up at Disney World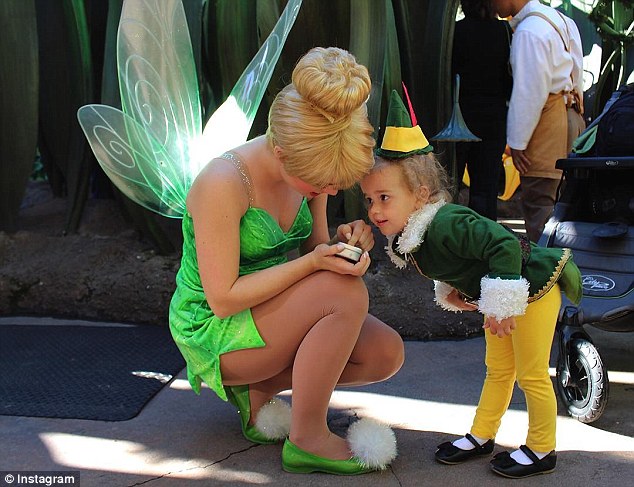 Up close and personal: The little girl's mother has a season pass for the park and a flair for dressing up her daughter as their favorite Disney characters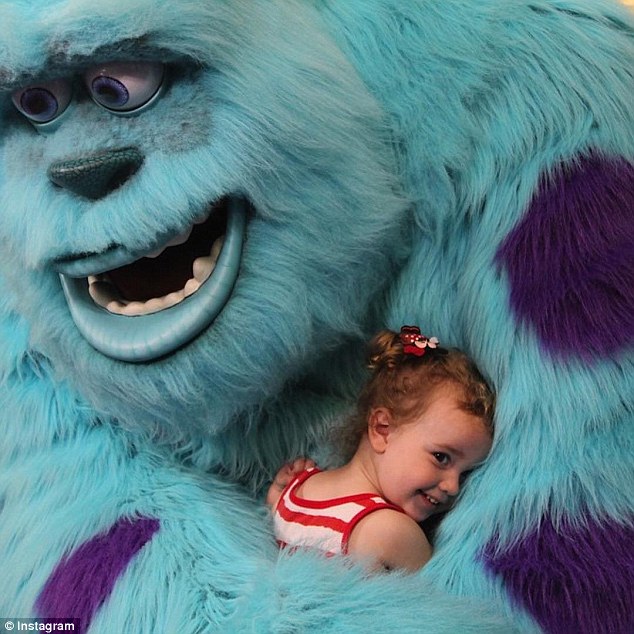 Kitty! Little Bella gets a monstrous hug from a Disney worker in a Sulley from Monsters Inc costume
The profile features dozens of images of the little girl in incredible costumes posing alongside her favorite Disney characters.
Bella's flair for cosplay sees her transformed into everything from Snow White's evil queen stepmother to a light saber-wielding Yoda.
Sometimes the pictures show Bella in her outfits perfectly matching the Disney characters she is posing with, including an adorable interaction between Bella in a fluffy Ewok costume and Chewbacca, or in a Darth Vader-themed tutu meeting the villain himself.
Like many little girls, Bella clearly loves getting dressed up as one of the famous Disney Princess, donning the dresses of the likes of Belle from Beauty & the Beast, Cinderella or Pocahontas.
BY: dailymail.co.uk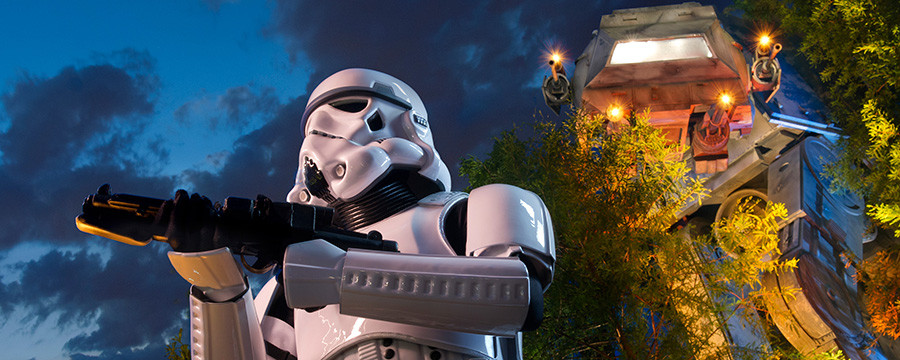 Tras el extraordinario éxito de Star Wars: The Force Awaken, Walt Disney World Resort está dando a conocer poco a poco más de las novedades Star Wars que llegarán al parque Disney's Hollywood Studios a partir de esta primavera, donde se incluye una de la proyección más elaboradas de fuegos artificiales y espectáculos en la historia del parque.
Anota la siguiente fecha: 4 de abril; porque ese día es la llegada de nuevas experiencias Star Wars aDisney's Hollywood Studios, como preámbulo al verano. En el parque se hará en ese día el lanzamiento de un nuevo espectáculo llamado Star Wars: A Galaxy Far, Far Away y de la Stormtroopers march. Por otra parte, al inicio del verano llegará Star Wars: A Galactic Spectacular, un show nocturno que eclipsará a todos los visitantes.
Estos nuevas shows, junto con otras añadidas recientemente en este parque de Walt Disney World Resort (Orlando, Florida) lo han convertido en el favorito de los fans de Star Wars.
Si eres admirador de Star Wars ve preparando tu viaje porque se acercan apasionadas experiencias para ti.
El 4 de abril:
Star Wars: A Galaxy Far, Far Away: Este nuevo show en vivo celebra momentos icónicos de la saga de Star Wars con escenas en vivo de los personajes más populares de Star Wars, como Kylo Ren, Chewbacca, Darth Vader y Darth Maul. El show se presentará varias veces durante el día en el área de Center Stage cerca a la atracción The Great Movie Ride.
Stormtroopers march: En diferentes horas de cada día, la amenazante Capitán Phasma, guiará a un escuadrón de la Primer Orden de Stormtroopers mientras ellos marchan en formación desde Star Wars Launch Bay hacia el área de Center Stage en una intimidante demostración de la indomable fuerza de la Primer Orden.
En el verano:
Star Wars: A Galactic Spectacular: Como la siguiente generación del actual "Symphony in the Stars: A Galactic Spectacular", este exitoso show nocturno, sin precedente en la historia de Disney's Hollywood Studios, iluminará el cielo con fuegos artificiales inspirados en Star Wars, láser, proyección de luces y otros efectos especiales combinados con música de Star Wars e icónicos personajes y escenas de la saga.
A través de efectos especiales que se proyectan en el Teatro Chino y otros edificios alrededor, los visitantes contemplarán los soles gemelos de Tatooine, serán llevados a un campo con droides de batalla, navegarán a través de un campo de asteroides, se remontarán a lo largo de la ranura de La Estrella de la Muerte y entregarán el último soplido para destruir la Base Starkiller.
El show, que se desplegará a través de una serie de actos, será puntuado por una torre de fuego así como por poderosas luces que crean sables de luz en el cielo.
Recordemos que desde finales de 2015 y a principios de 2016 se agregaron experiencias Star Wars a este parque
Y más experiencias Star Wars están por llegar con las próximas áreas temáticas de Star Wars que se han planeado para Walt Disney World Resort en Florida y Disneyland Resort en California.