Bella, a toddler living near Orlando, Florida, has gained over 20,000 followers on Instagram documenting her adventures at Disney World
The photos show the little girl in a series of spectacular outfits that transform her into her favorite characters
As well as the ever-popular Disney Princess outfits, Bella also dons the garb of characters varying from Han Solo to Snow White's evil Queen 
A little girl's weekly adventures in the happiest place on earth have gained her more than 20,000 followers on Instagram.
Bella, a toddler living near Orlando, Florida, is the lucky holder of a season pass to Disney World which, if her social media is any indication, she makes very good use of.
GrowingUpatDisney, the Instagram account run by 'Bella's Mommy' is described as an account of Bella's 'tiny adventures at Disney' and shares that the little girl is a 'lover of corn, gummie bears, cupcakes and all things Maleficent. Obsessed with Star Wars'.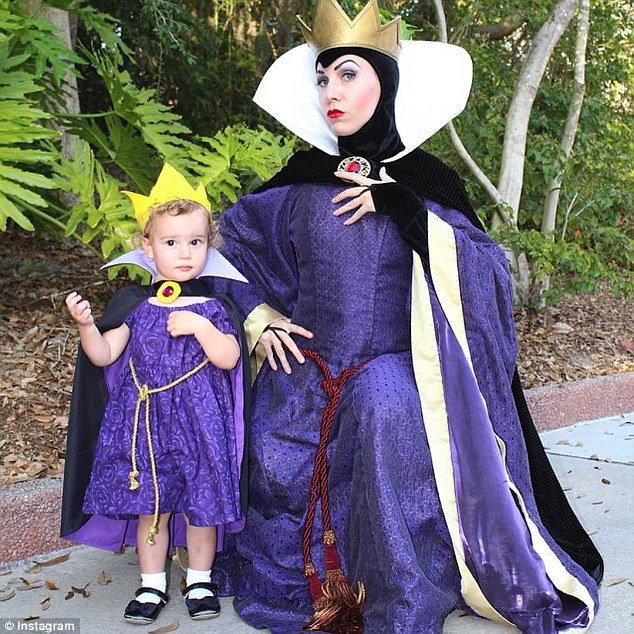 Striking a pose: Florida toddler Bella (left) has become an social media personality thanks to her photos documenting her life growing up at Disney World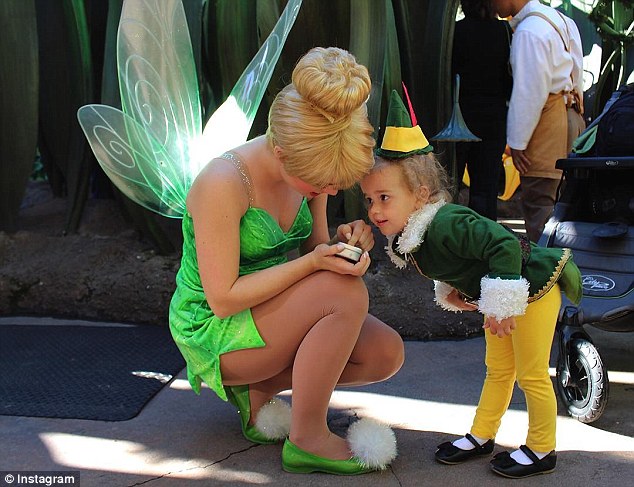 Up close and personal: The little girl's mother has a season pass for the park and a flair for dressing up her daughter as their favorite Disney characters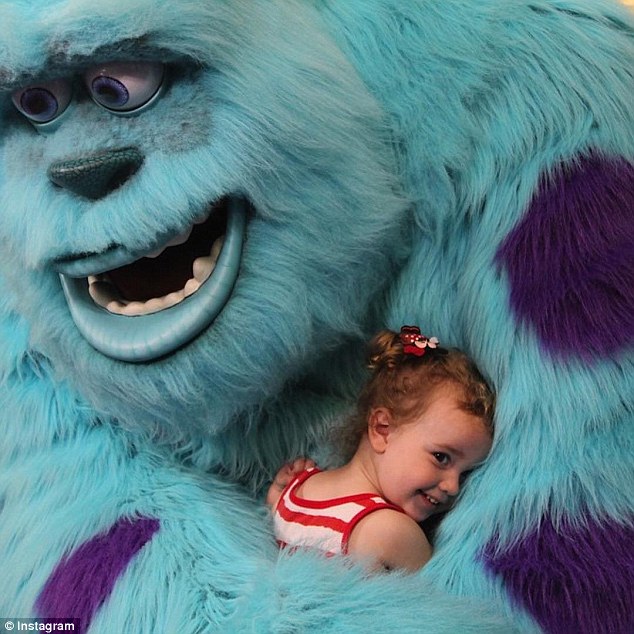 Kitty! Little Bella gets a monstrous hug from a Disney worker in a Sulley from Monsters Inc costume
The profile features dozens of images of the little girl in incredible costumes posing alongside her favorite Disney characters.
Bella's flair for cosplay sees her transformed into everything from Snow White's evil queen stepmother to a light saber-wielding Yoda.
Sometimes the pictures show Bella in her outfits perfectly matching the Disney characters she is posing with, including an adorable interaction between Bella in a fluffy Ewok costume and Chewbacca, or in a Darth Vader-themed tutu meeting the villain himself.
Like many little girls, Bella clearly loves getting dressed up as one of the famous Disney Princess, donning the dresses of the likes of Belle from Beauty & the Beast, Cinderella or Pocahontas.
BY: dailymail.co.uk