Recently, Costa Rica has climbed the ranks as one of the top destinations in world. Warm weather year-round, pristine beaches, rainforests, and vibrant nightlife; what's not to love? Recent trends in ecotourism have only increased its popularity since Costa Rica has some of the most diverse wildlife and wilderness in the world.
"Rushing rivers, large lakes, and Pacific and Caribbean waters make it a playground for water enthusiasts."
However, what seems to draw travelers to this Central American country year after year is the abundance of water sports that can be experienced nearly any time of year. If you can think of it, you can probably do it in Costa Rica. Rushing rivers, large lakes, and Pacific and Caribbean waters make it a playground for water enthusiasts.
Whitewater Rafting
Whitewater rafting is easily the most surprising water sport in Costa Rica. Rarely do you think of rushing rivers when you think of traveling in the Caribbean and Central America; however, Costa Rica features some of the best rapids in Central America.
Rapids on Costa Rica's many rivers range from Class II, suited for novice rafters, to Class V rapids, which are for the river runners who are no strangers to intense rapids. Río Reventazón and the Río Pacuare are typically two of the best rivers for rafting down. Pay attention to the season, as parts of the Costa Rica rainy season, from June until October, can make for difficult conditions.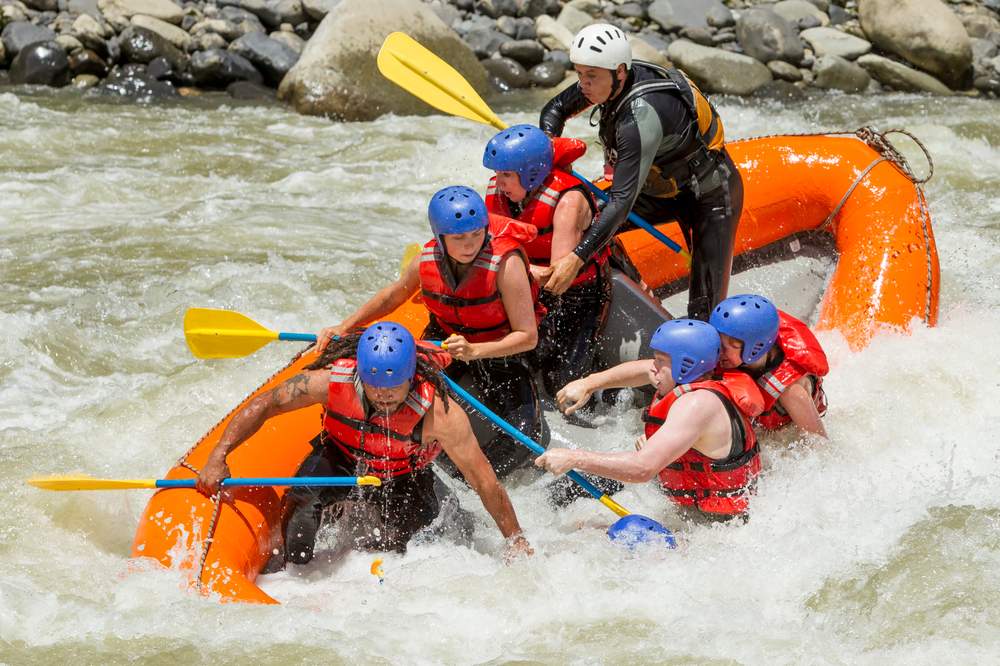 Surfing
The term "surfing" is subjective in Costa Rica as it has taken on many different forms. Avid surfers will find good waves up and down most of the Pacific and Caribbean coastlines. One of the best beaches in Central America, Manuel Antonio, is one of the better beaches for surfers and also has surf camps for beginners. Two other variations of surfing includes windsurfing and stand up paddle surfing. Located at the Base of Arenal Volcano, Lake Arenal has become the premier windsurfing destination in Costa Rica. Shops are located in the area to rent equipment or travelers can choose from a variety of windsurfing packages and camps.
"Located at the Base of Arenal Volcano, Lake Arenal has become the premier windsurfing destination in Costa Rica."
Stand up paddle surfing is making a resurgence around the world, with Costa Rica being one of many destinations where it's catching on at. The primary difference from traditional surfing is that it's more laid back and you have the addition of a paddle. Since stand up paddle surfing doesn't require big waves, it can be done along any of Costa Rica's beaches, although Jaco and Tamarindo are a couple of the more popular spots.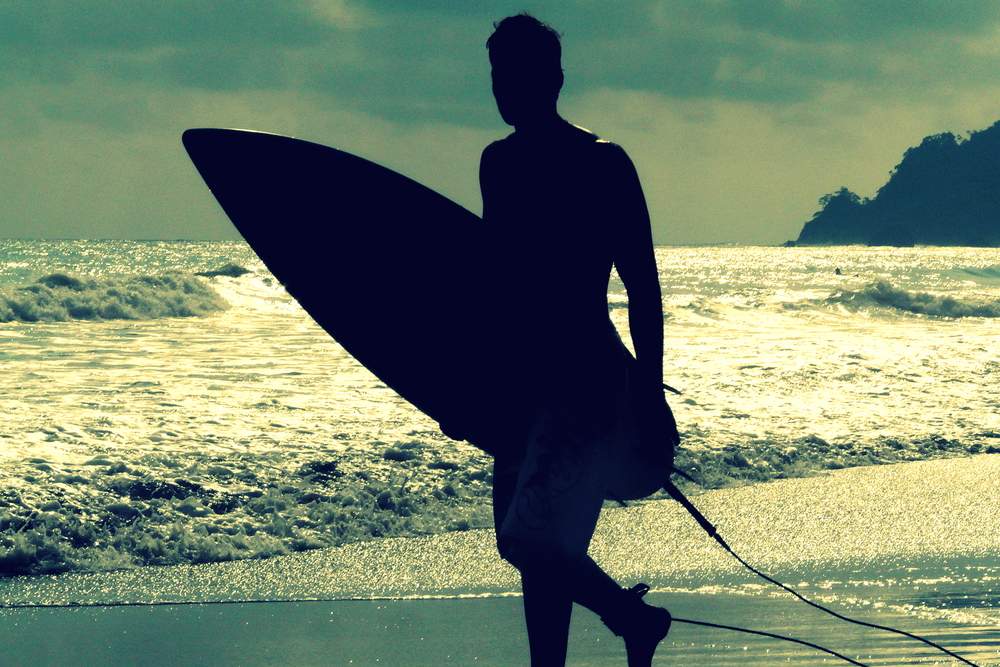 Waterfall Rappelling
You're not likely to be submersing yourself into the water while waterfall rappelling, however, this is one of the most extraordinary activities you'll ever do. Combining rappelling with the beautiful, and often unspoiled, waterfalls of Costa Rica, this puts you upclose with the country's waterfalls in a way that hiking can't quite do.
While many of Costa Rica's water sports can be experienced throughout different parts of the country, this isn't the case with rappelling, or as it's also called, canyoning. There are waterfall rappelling excursions within short drives of Arenal and Manuel Antonio, but the best location is Los Chorros Waterfall, a 180-foot cascading waterfall. The waterfall is located in a recreation area within an hour drive from San Jose.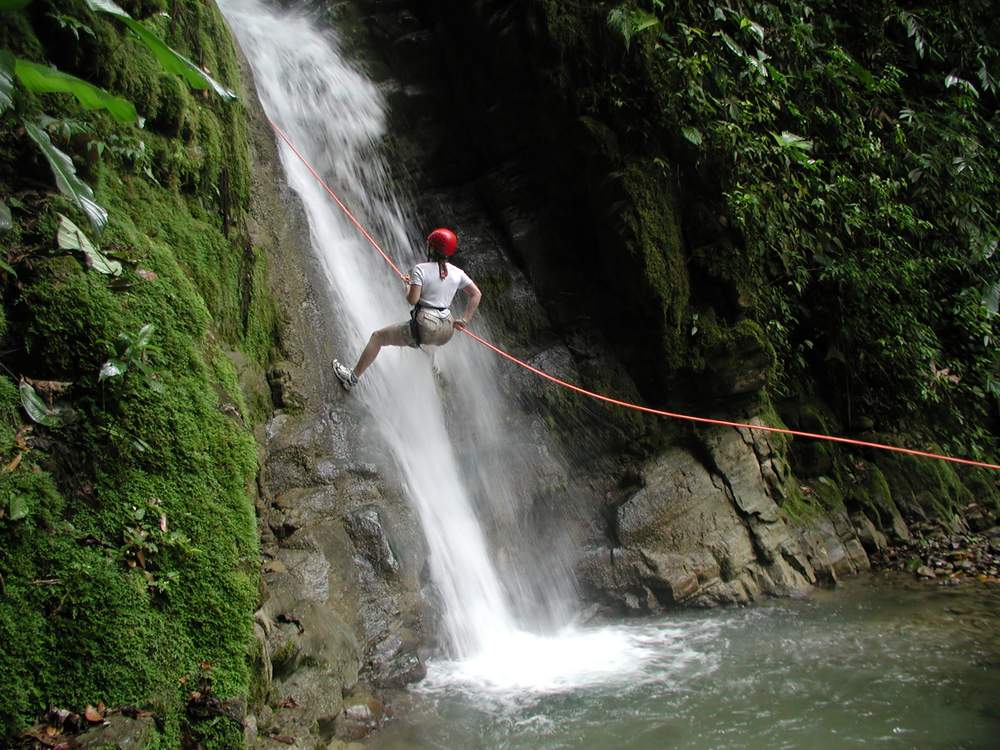 Sea Kayaking
If you like water activities, but like something more low key, then sea kayaking is probably for you. While there are sea kayaking opportunities on the Caribbean side of Costa Rica, it's more popular on the Pacific Ocean side when kayakers often go out at sunset.
It's not unusual to see a group of kayakers floating along any number of bays on the Pacific Ocean. Most beaches have kayaks for rent along the beach that can be rented anywhere from an hour to a full day.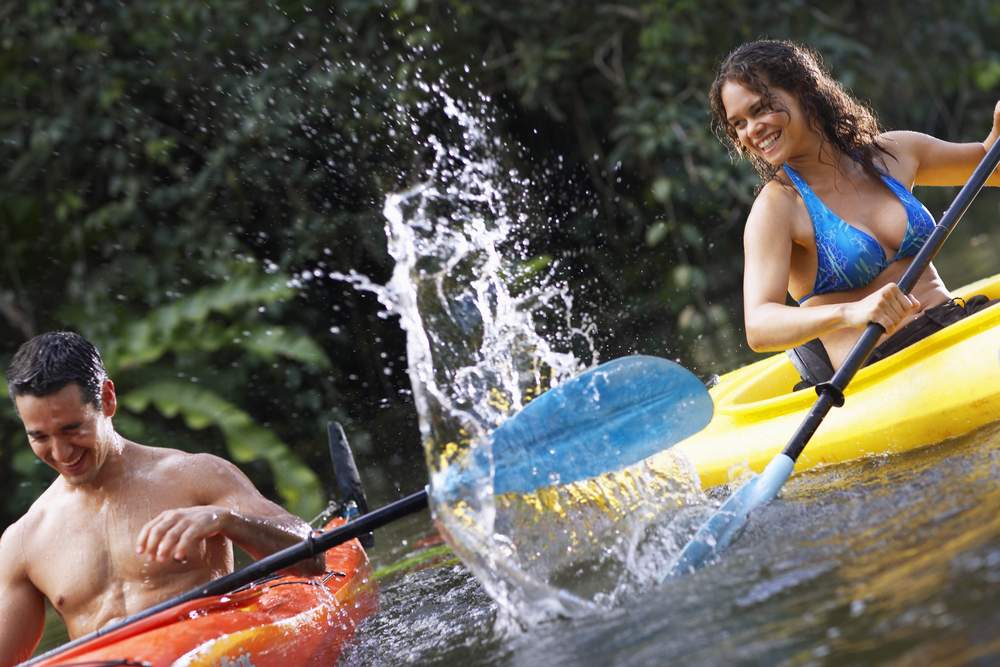 Diving
Diving and snorkeling are two of Costa Rica's water sports that can be done at almost any beach in Costa Rica. The most important part about diving here is paying attention to beach currents, as some of the beaches have strong rip currents and are only recommended for experienced divers.
"Coco, Tamarindo, and Isla del Cano are a couple of the better diving locations on the Pacific Ocean."
Many beach towns offer diving instruction for new divers, which typically includes certification and a minimum of a couple dives. Punta Uva and Puerto Viejo are both popular dive locations on the Caribbean side, though often recommended for intermediate to experienced divers. Coco, Tamarindo, and Isla del Cano are a couple of the better diving locations on the Pacific Ocean.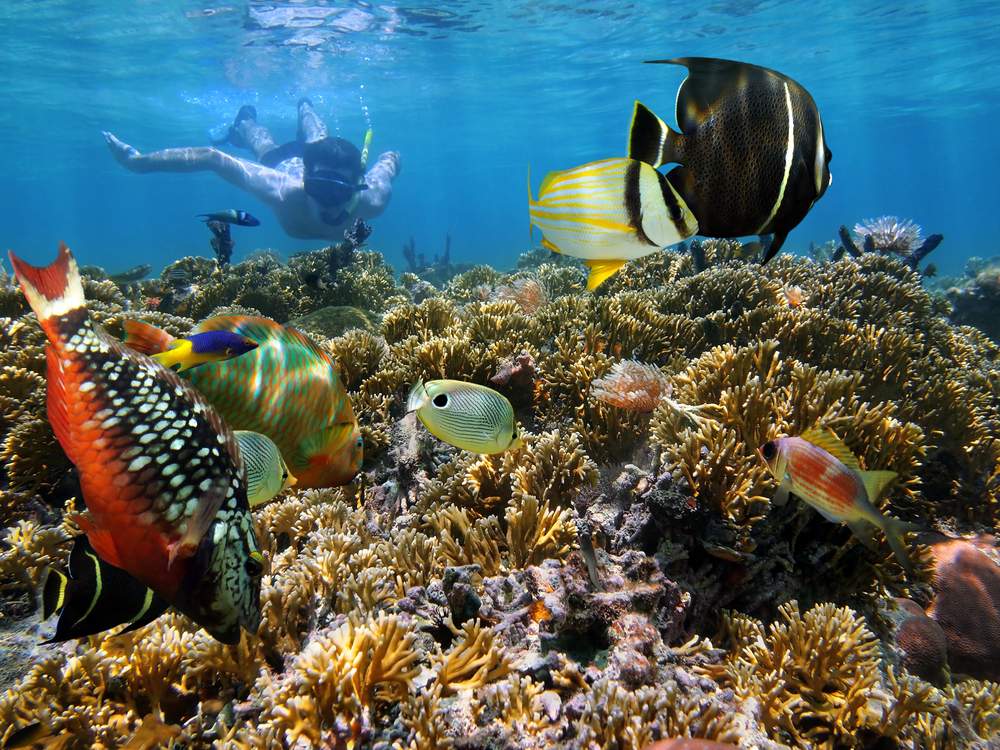 Boating
Boating is another subjective term as it spans a wide-range of meanings in Costa Rica. While Costa Rica is often overshadowed as a cruising destination because of the Caribbean Islands, many cruises make port up and down both coastlines. While sail boats are found going in and out of bays, boating in Costa Rica has often come to mean half-day catamaran tours or sunset cruises.
Many of the beach towns feature charter companies that can arrange private and group trips. Sunset cruises are often the choice of most travelers, usually taking guests out for a couple hours. While some may provide appetizers and drinks, others allow guests to bring on their own alcoholic beverages.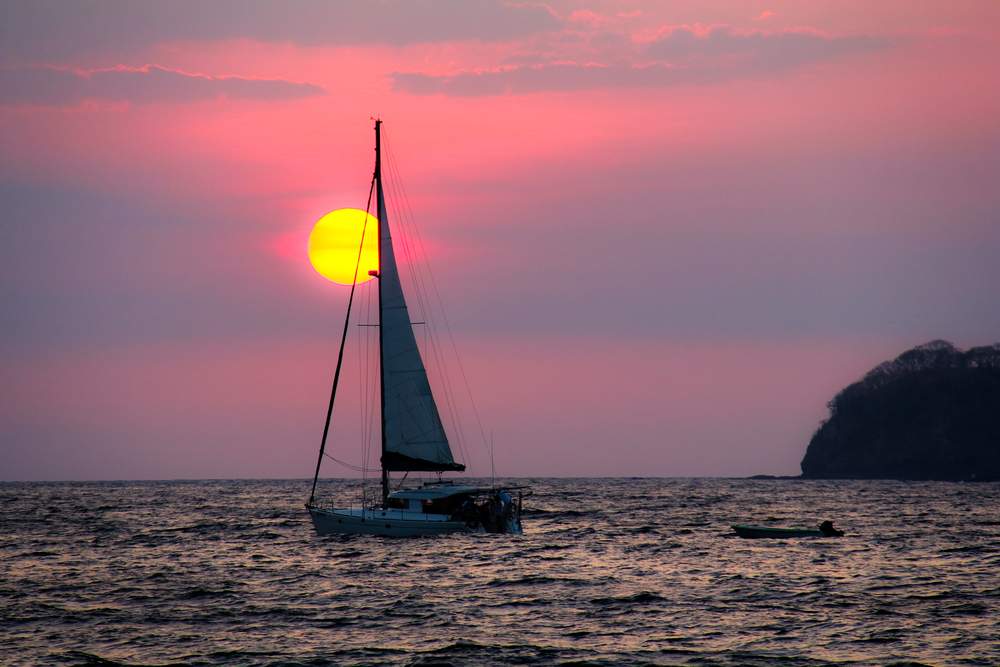 Fishing
Of all the water activities in Costa Rica, none is a way of life like fishing is. Fishing is often the most popular activity among travelers, especially during the U.S. and Canada's winter months, which is good fishing season in Costa Rica.
While more serious fishermen may bring their own equipment, most fish charters provide bait and fishing rods to use. Many beaches have local charter companies that can arrage fishing tours, but you can also get recommendations of local fishers that  take guests out, sometimes giving you more bang for your buck.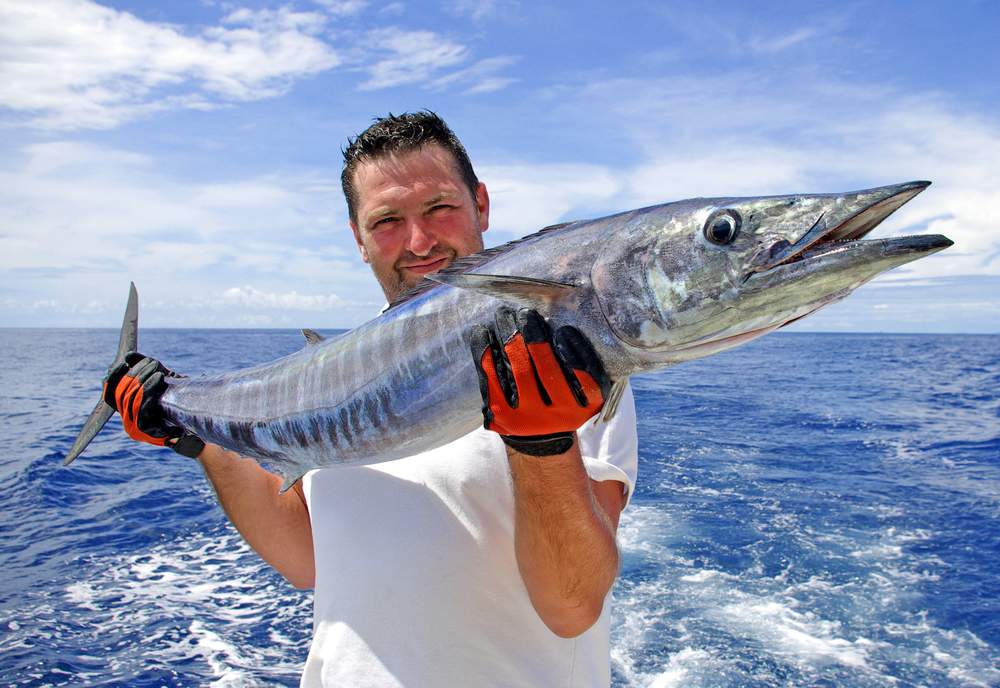 Located at the southern tip of Florida, just before crossing the Everglades to the Florida Keys, Miami is a bustling city that offers visitors year round options for entertainment. Because of its location, Miami is a great place to meet and interact with sea life, including dolphins. One of the most coveted local attractions is swimming with dolphins.
Miami Seaquarium
The Miami Seaquarium is home to many different types of sea creatures, including dolphins. The Seaquarium allows guests to enter the dolphin tank and experience the acrobatics of the dolphins first hand. Dolphin encounters can be booked in advance of your visit to the Seaquarium to ensure that you and your family will be able to swim with the dolphins during your visit. There are also options available to have dinner next to the dolphin habitat, allowing you to watch the dolphins play while enjoying a private meal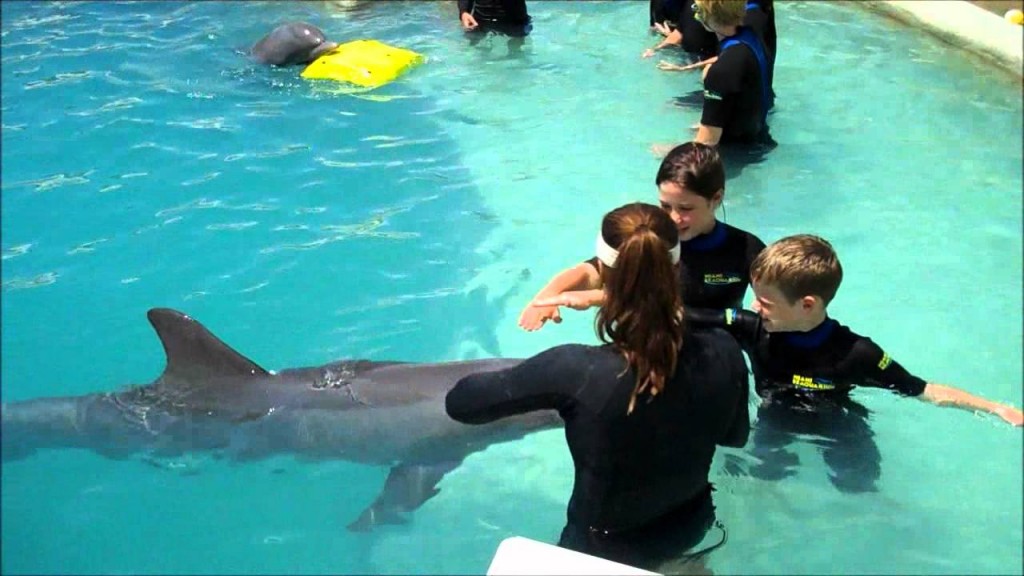 Dolphin World
Dolphin World offers guests an option to swim with dolphins in their natural habitat: the ocean. Guests are picked up in Miami and taken out in small groups to meet and play with the dolphins. While the dolphins are not in captivity, they are accustomed to people and all guests are accompanied by a full- trained guide, who will teach you how to interact with the dolphins.
Dolphins Plus
Located just south of Miami on Key Largo, Dolphins Plus offers guests a chance to view and interact with both dolphins and sea lions in their natural habitat. The dolphins are kept in captivity and are trained; however, they are housed in a canal adjacent to the Atlantic Ocean, allowing them to maintain a natural habitat. Visitors age seven and older can swim with dolphins in the ocean, allowing a different experience than other dolphin encounters which generally take place only in shallow water. Guests are given a tutorial by a trained guide on how to best interact with the dolphins and may be required to wear a flotation device or a mask and fins.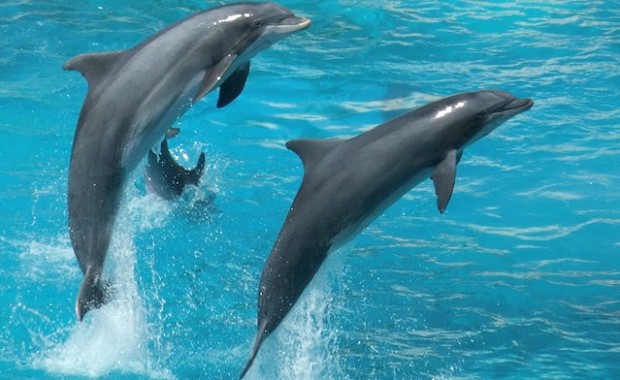 By: usatoday
1) Flamenco Beach, Culebra – Here, during sunny days, the blue tones of the sky and the sea will leave you breathless. Flamenco Beach is located in the small Culebra Island, recently named by Travel & Leisure magazine as one of the best thirty secret Islands in the world for its natural beauty. The water is crystal clear and calm, the sand soft and white like snow. It is surrounded by green mountains and palm trees and adorned with beautiful coral reefs. Add to this its facilities: camping area, bathrooms, kiosks, and lifeguards. So spacious that even in busy weekends, you will find a peaceful spot. It is definitely the most beautiful beach in Puerto Rico and one of the most beautiful in the world.

2) Luquillo Beach – La Monserrate Beach or Luquillo Beach is one of the most popular beaches on the island and for many reasons. It has all the facilities necessary for a perfect day at the beach: showers, kiosks, parking, gazebos, camping area and facilities for people with disabilities. Its spacious coast faces a crystalline and peaceful sea where you can practice sports and aquatic exercises. You will notice an impressive mountain to the West. It is the Puerto Rico's largest tropical forest: El Yunque. The beach is surrounded by vegetation and provides shade for all its visitors. A few steps from the beach you will find a famous area of kiosks with Caribbean goodies that will delight your palate. This beach is one of the four beaches in Puerto Rico under the Blue Flag classification.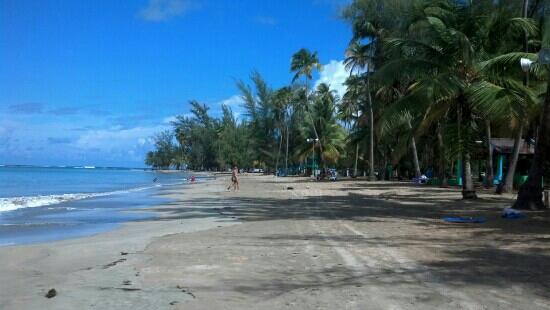 3) Escambrón Beach, San Juan – Beach in the city! How does that sound? Perfect. That is the reality in El Escambrón Beach, located in the metropolitan area, just steps from the historic city of Old San Juan, one of the oldest in America, and the most frequented tourist area of the island. It is surrounded by hotels and restaurants and nearby there is a small bridge that connects with the Luis Muñoz Rivera recreational park, an excellent choice if you go with children. It is perfect for water sports and if you like surfing, walk to the West and you'll find "La Ocho" beach. This beach is one of the four beaches in Puerto Rico under the Blue Flag classification.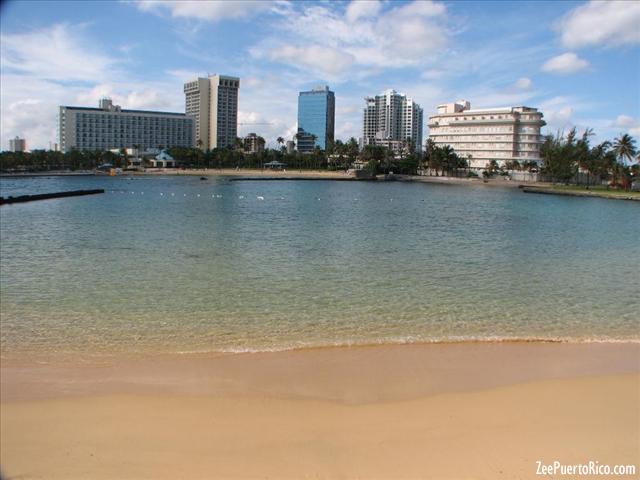 4) Boquerón Beach, Cabo Rojo – We selected this beach for his joyful atmosphere, family enjoyment, the many beach festivals they celebrate, and its panoramic view. Also, it has excellent kiosks of Puerto Rican delights and drinks. Hundreds of people from the metro area of Puerto Rico visit this beach during the long weekends.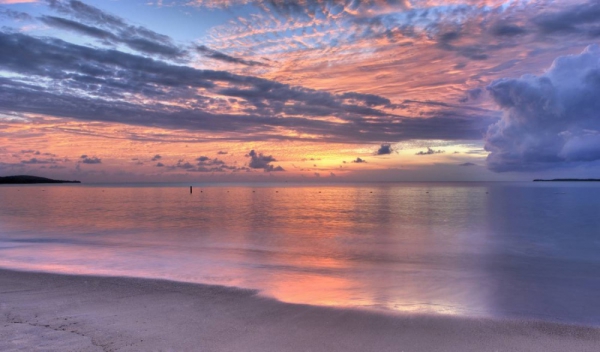 5) Sun Bay, Vieques – This beach is considered one of the best of the island. It is well-known for its extensive coastline, camping area and its panoramic view. The beach is also the entry to other very famous beaches and the famous Vieques Bioluminescent Bay.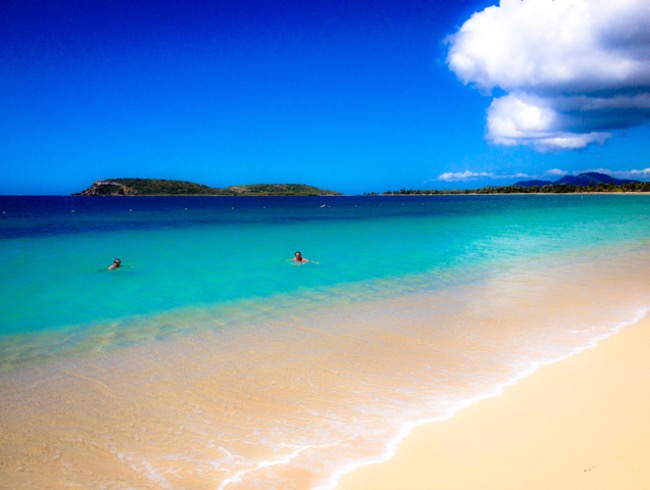 6) Crash Boat, Aguadilla – You have not yet arrived and already feel a pleasant emotion, because the street down to the Crash Boat beach has a paradise-like panorama. You will notice a small island on the horizon: is Desecheo Island. We selected this beach because everyone loves it. Who is not going to love that immense and tranquil turquoise sea? It is excellent for diving and snorkeling, especially around of its iconic bridge. There is usually a festive atmosphere of young people and families. There are showers, tables, and kiosks of food and beach items. It is not only a place to have fun, is where some fishermen find the livelihood of their families. With a little luck you will see one of them returning in his colorful boat.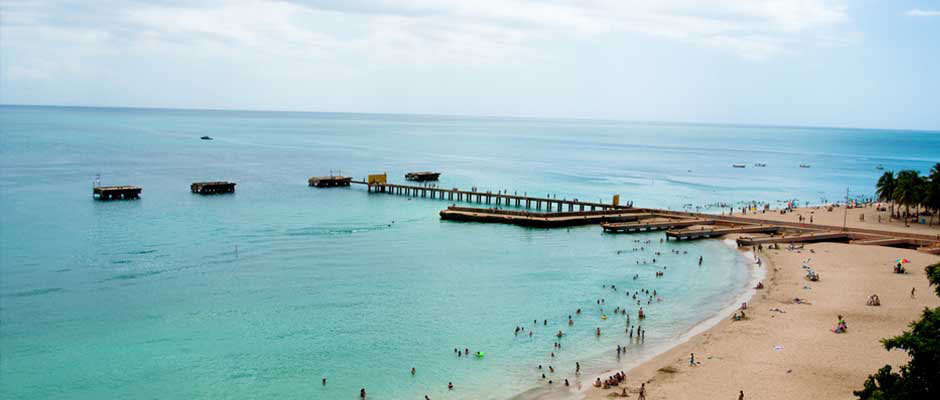 7) Seven Seas Beach, Fajardo – This beach is famous for its crystal clear water, facilities for people with disabilities, camping area, BBQ, facilities for RVs or campers.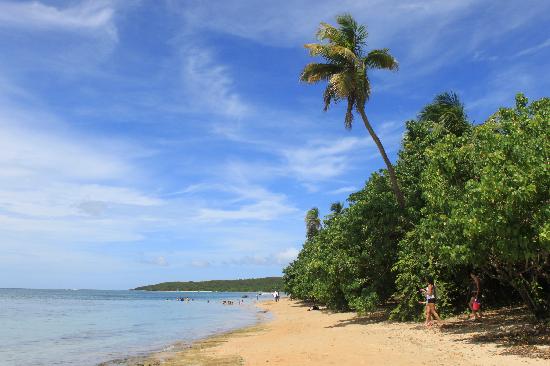 8) Vega Baja Beach – Recognized as one of the most popular beaches in the north area of Puerto Rico, this beach is frequented by families and young people on weekends to enjoy its atmosphere, food, water and sun or just to relax.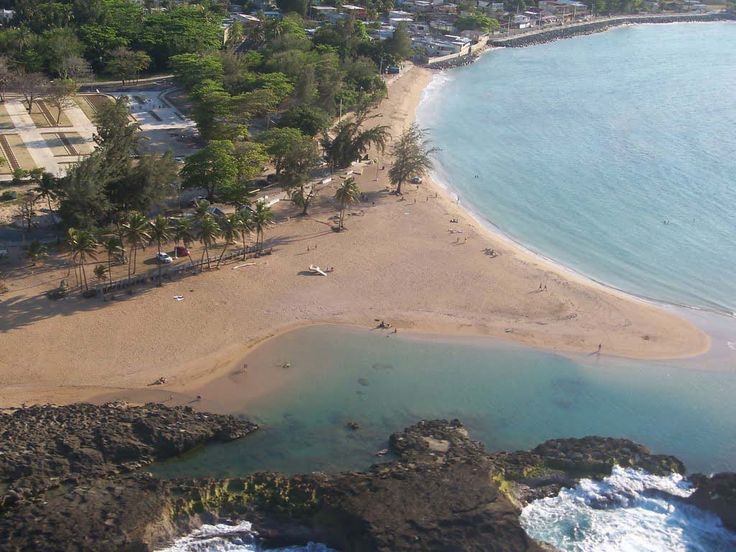 9) Guilligan Island, Gúanica – Aurora's Key or Guilligan's Island is part of the Dry Forest Reserve of Guánica. As in all beaches, you will find palm trees, but here the beautiful mangroves dominate the area. It is known for its famous channels perfect for snorkeling, swimming, or just to relax in a raft. The calm and crystal clear water of this place will make you feel in a swimming pool. To get there you have to get transported by boat, but that is part of the fun. It has several gazebos and BBQ's, but if you not have food, you can order it in the restaurant where the boat leaves and for free they will bring to you at the requested time.

10) Jobos Beach, Isabela – Located in Isabela, this beach is the most famous on the northwest area of Puerto Rico. It is frequented during the week ends by multitudes of young people and families who wish to spend a day under the sun and to enjoy the jovial atmosphere. At the moment this beach is in danger of closing since developers want to make a tourist complex here.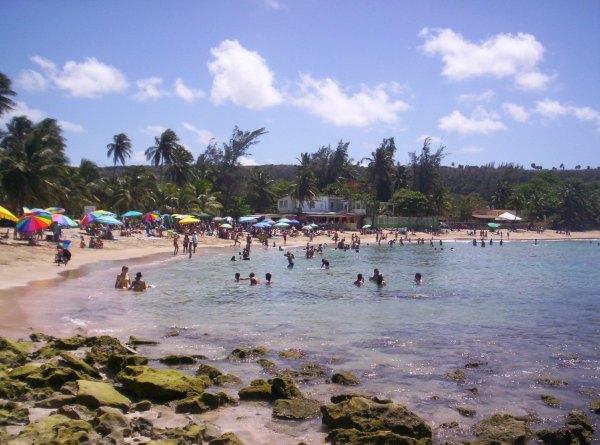 By: zeepuertorico