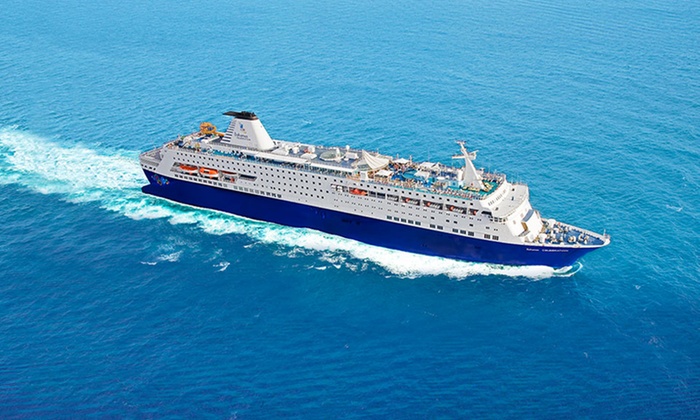 The islands of the Bahamas are one of the most popular cruise destinations in the world. Because of their location close to the southeastern United States, cruise ships can run many routes of varying lengths to the Bahamas, from two days to a week. Despite the fact that you're leaving land far behind you, it's often easier to pack for cruises because they're all-inclusive with many on-board amenities.
Clothing
Prepare for warm weather when you cruise to the Bahamas. High temperatures run upwards of 90 degrees during the summer months, with lows in the 70s. Lightweight, light-colored clothing and comfortable shoes are always good choices. If you plan on spending lots of time in the pool or at the beach, remember to pack several swimsuits. Additionally, you'll want to check with your cruise line about special attire for formal nights in the dining room.
Personal Care
Cruise lines do their best to provide many of the comforts of home for their passengers. Often, they'll provide complimentary personal care items such as shampoo, conditioner and razors. Check with your cruise line before your trip to see if such items will be in your stateroom. You'll definitely want to pack sunscreen for your cruise to the Bahamas. A day of lounging by the pool while at sea can ruin the rest of your trip if you get sunburned. If you forget to pack sunscreen (or run out while on your trip), you can purchase it in cruise gift shops or while you are in port.
Money and Documents
Once you debark in the Bahamas, it's best to use cash to pay for your purchases. Using cash allows you to avoid exchange fees on credit cards and can help you negotiate a better deal in some of the island shops. American dollars are accepted almost everywhere in the ports of the Bahamas. Passports or passport cards are required for American travelers to re-enter the United States after traveling to the Bahamas. Keep these documents with you at all times during your cruise.
Electronic Devices
Cell phone calls from ship to shore can be outrageously expensive. If you think you will need to use your mobile phone while on your cruise to the Bahamas, add an international calling plan for the duration of your trip. This will significantly reduce your charges. All the major cruise lines now offer Internet access, either in your cabin or at computer terminals on board the ship. Norwegian's Internet cafes offer several access plans, as well as printer access and laptop rentals.
By: traveltips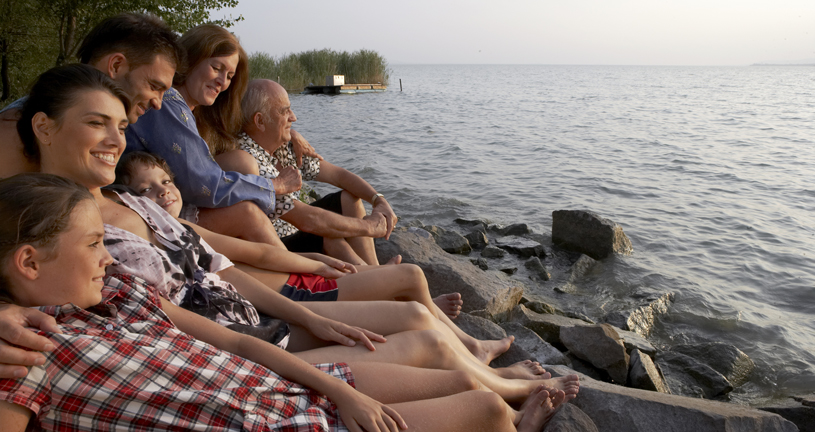 When you're traveling with your family, things can get chaotic and overwhelming. Planning ahead, using a system, and using effective organizational tools can make all the difference.
Planning on taking everyone on a good ole' family trip? Though you can't expect to completely avoid sibling skirmishes, but you canbe proactive about preventing many of the sticky situations that can come about during a family trip. Here are some tips for making your trip smoother.
1. Cross pack
Just in case someone's bag doesn't end up at your destination, cross packing can make it a little bit easier. Try putting a backup set of clean clothes for each family member in someone else's suitcase. For example, put an extra outfit and some clean pairs of underwear in your partner's suitcase.
2. Organize all of your cords and chargers in one place
Portable DVD players and iPads can be a lifesaver for parents who need to keep their kids occupied during travel. These wonderful devices can keep kids entertained for hours and provide an endless supply of entertainment. But one thing is a sure fun-killer: forgetting or losing the chargers. A good tip from OrganizedJen is to use a small pouch to organize all of your cords and chargers in one place. One that's waterproof will keep them free from any liquids and prevent damage.
3. Find apps your kids can play on an iPad without internet connectivity
If you are flying or will be in another country where you don't want to rack up international data charges, it's a good idea to have some apps on your iPad so kids can keep playing. Some apps to try include Minnie's Bow-tique, Bejeweled, Starfall, Angry Birds, Road Rally, Where's My Water, Hangman, and Tetris. Make sure you review all games before downloading them for your child to ensure you are comfortable with the content.
4. Buy a headphone splitter so multiple people can listen on one device
If you play the audio on an iPad out loud on an airplane or other mode of public transportation, it isn't unlikely you'll win over any of your fellow passengers. Make sure all of your family members can listen, even if there's only one device, by using a headphone splitter. You can find headphone splitters that allow two people to listen with their own headphones at the same time, and even ones capable of handling up to five pairs of headphones.
5. Don't forget about non-tech toys too
You don't want to be completely reliant on technology to keep your kids occupied. Batteries die and there are some circumstances when it's better to not use them. Consider bringing coloring books, lightweight paper books for reading, a travel version of Guess Who, magic markers, Crocodile Dentist, or wikki stix.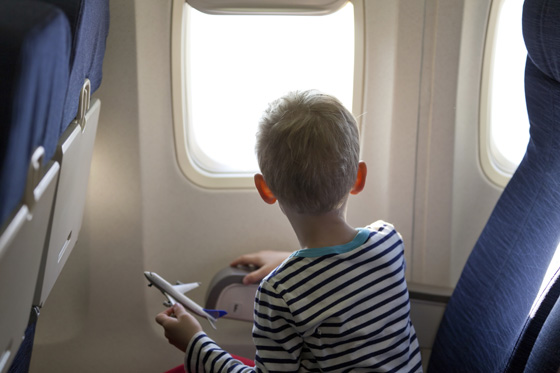 6. Limit each kid to one small pack-it bag for toys
Assign each kid to a color and then give him or her a small pack-it bag for all of his or her toys. The colors can make for easy identification. Kids will like the opportunity to choose what they want to bring. Giving them the limit of one bag helps them decide what's most important and gives them an opportunity to have some independence in deciding what they want.
7. Prepare for the noise
Whether it's coming from you kids or not, it's likely there will be times you want to just tune out the noise. Consider packing earplugs, which can be used by your family or given to other passengers in the case of a screaming baby. This might be the time to bring noise canceling headphones too, if you prefer to listen to audio and get rid of ambient noise.
8. Maximize your space
Packing cubes, folders, sacs, can help you corral all of your items and organize them for easy finding, packing, and re-packing. Again, color-coding by family member can make identification quick and easy. Jessica from bring-the-kids.com provides a wonderful guide (with pictures) to using the Pack-It System on family trips.
9. Bring snacks
Kids get hungry and to keep them from getting fussy, plan ahead with lots of nutritious snacks to keep them going. You can designate one pouch/bag as the food bag for easy organization. It helps if it's lined with a waterproof material, so just in case something spills it doesn't sabotage the rest of your stuff.
10. Bring a collapsible daypack that can be used during the day
A daypack that can compactly fit inside your suitcase can be a lifesaver during busy trips that involve several different activities. Just pull out your bag and fill it with what you need for the day, and voila! When you go home you can either pack it back into your suitcase without sacrificing too much space, or use it as an extra bag for items you've acquired
By: eaglecreek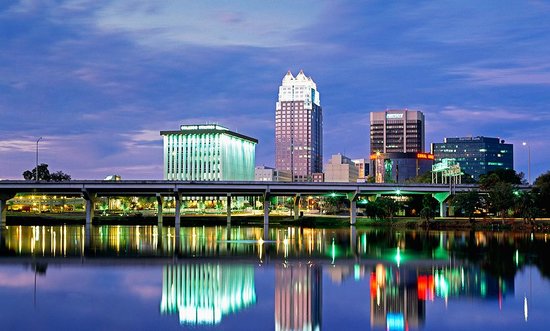 Before booking a trip to the Orlando area many travelers ask, "What month is the best to travel to Orlando Florida?"
The best month to travel to Orlando Florida is when the weather and crowds suit your preferences. For those who want to turn their Orlando trip into a beach vacation, or need to schedule their vacation around summer break for their children, a visit during Orlando's high season is often the best bet. The high season is March through April (spring break) June through August (summer break) and mid-December through early January (winter break).
The Orlando weather is at its most tropical during the steamy summer months. Mornings are sunny and hot, with clouds cropping up in the early afternoon and brief but powerful thunderstorms by the mid-afternoon. Fortunately, Orlando is home to four of the nation's most popular water parks—Typhoon Lagoon and Blizzard Beach at Walt Disney World, Wet 'n Wild on International Drive, andSeaWorld's water park Aquatica. Cocoa Beach is a popular destination for Orlando residents and visitors, and is only a few minutes away from Kennedy Space Center. Although the hurricane season is officially June 1 through November 30, the peak season for tropical weather is August and September.
If the heat or the crowds are a turnoff, low season in Orlando is traditionally the months of May, September, November through early December, and January after the holiday crowds have gone home. Temperatures are at their chilliest in December and January, which might be a big deal for Floridians, but northern visitors will find Florida's winter weather to be comparatively balmy (but bring a jacket anyway).
In between the high and low seasons are the times of year that are known as the "shoulder seasons"—February, late May to mid-June, mid-to-late August, and October. October is a particularly fun time of year because Universal hosts its Halloween Horror Nights—which is definitely not for the little ones—and Walt Disney World's Magic Kingdom hosts Mickey's not so Scary Halloween—which is geared for young children. October weather in Florida is similar to mid-summer weather "Up North," making it an ideal month to enjoy pleasant temperatures, fewer tropical disturbances and lighter crowds. The only downside is the possibility of having to take the kids out of school for a few days to have a vacation.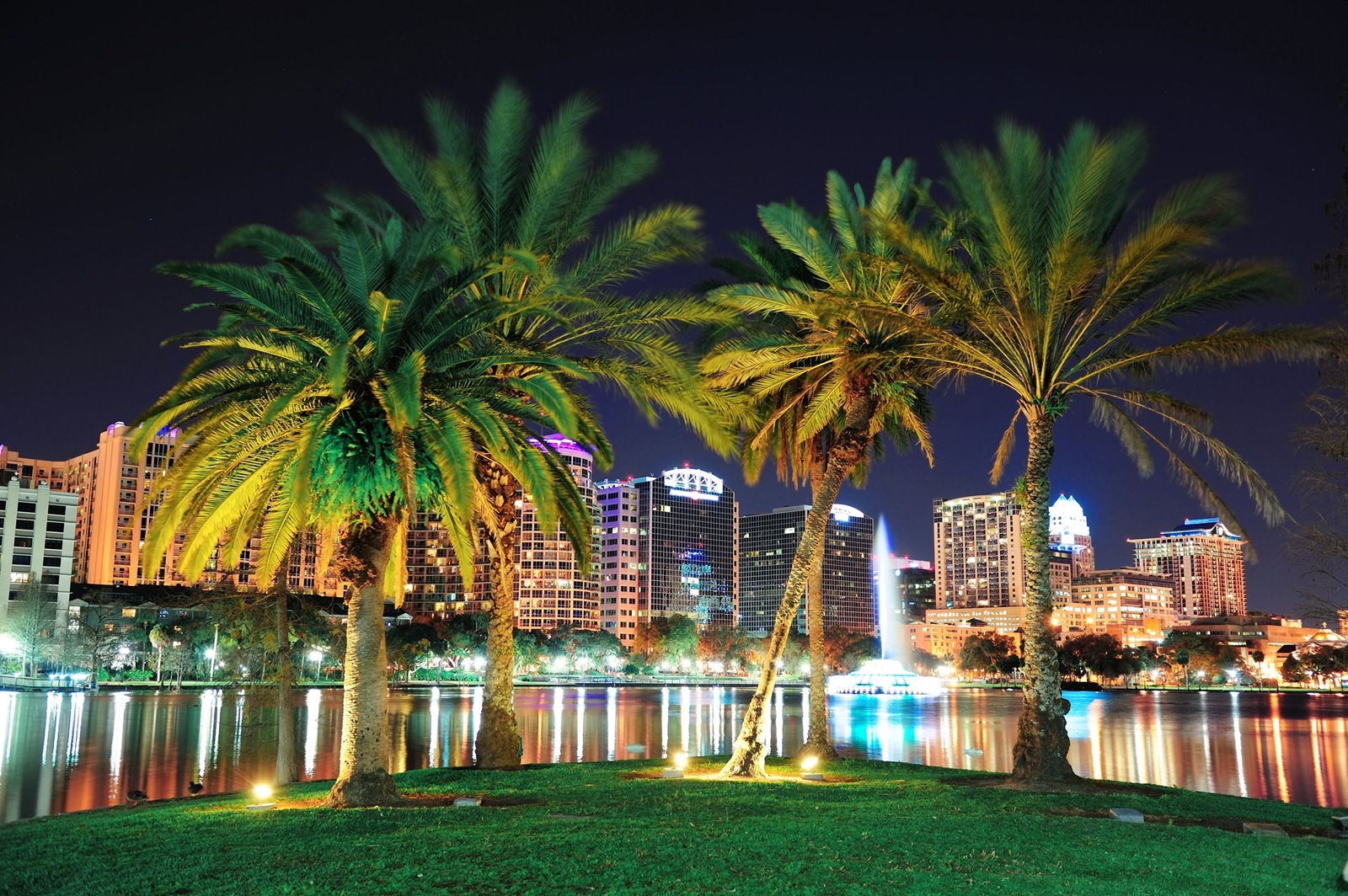 By: orlandoescape
Miami, Florida, doesn't need much of an introduction. It's a glamorous and glitzy destination that has everything you need for a dream holiday. People from all over the world flock to Miami to enjoy the glorious Florida sunshine, world-class beaches, iconic Art Deco architecture, and buzzing nightlife that makes it one of the most popular beach holiday destinations in the world.
Miami is also known as the Magic City, and it's a popular destination with celebrities. It's not just for the jet set, though. Everyone will find something to do in Miami, as the city also has a tantalising food scene, vibrant Latin influences, Cuban culture, cutting-edge art galleries, and family-friendly attractions. To make the most of your trip to the Magic City, follow my top tips as you plan your first visit to Miami.
Choose the Location of Your Hotel Carefully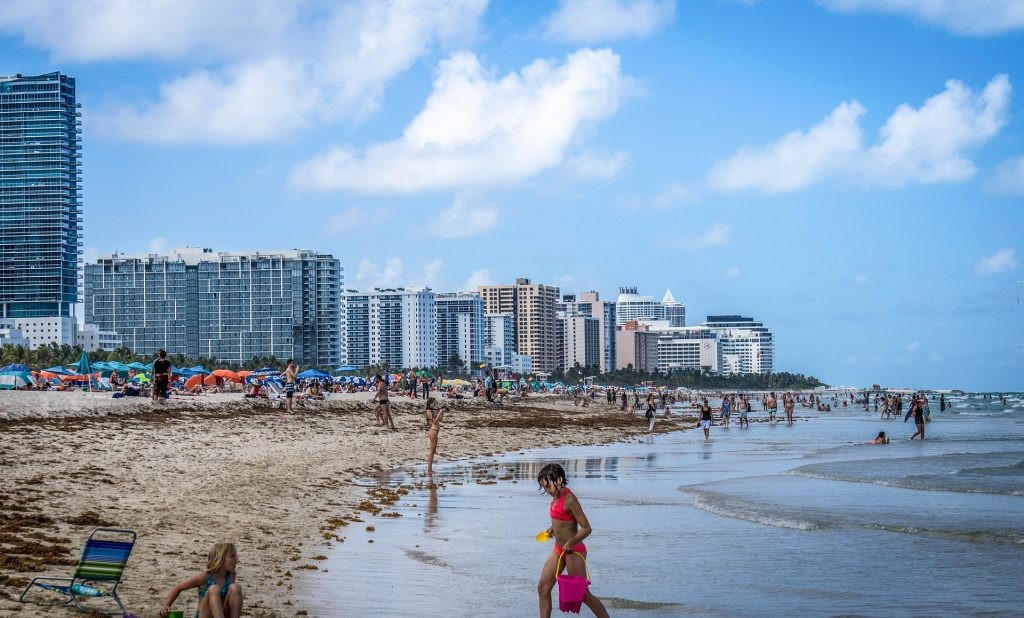 There are so many hotels to choose from in Miami, and it goes without saying that the one you choose will have a big impact on your holiday. Take the time to research, read reviews, and make sure the hotel you choose has all the facilities you need.
Before you book a hotel in Miami, think carefully about what you want to get out of your dream holiday, and find a suitable location. Be aware that Miami is larger than you might think. Many people think that Miami and Miami Beach are one place, but they are two separate cities linked by a series of causeways. A Miami hotel in a central location can save you hassle, time, and taxi money, leaving you better equipped to enjoy your holiday.
Miami Beach and South Beach are lined with colourful Art Deco hotels, and these areas are some of the most popular areas to stay in Miami. They're also the best places to stay if you want to experience nightlife. Many places along Ocean Drive are party hotels, which is great if you want to enjoy late nights of drinking and dancing but less so if you want a quieter vacation or a trip with the family.
Downtown, Little Havana, and the Design District have great shops, galleries, and restaurants, while the suburbs of Coconut Grove and Coral Gables have nice alfresco shopping centers and Mediterranean-style architecture. To escape it all, you can also head to the tropical island of Key Biscayne, which is popular with beach lovers, water sports enthusiasts, and families.
Research the Best Times of Year to Go
Miami is a year-round destination, but it's wise to consider the city's weather before booking. This can have such a big impact on your trip, so plan your holiday timing carefully to enjoy the best weather in Miami.
The peak season, when most tourists visit Miami, is December to April. When the rest of the United States is freezing cold, the weather in Miami is mild and sunny with average temperatures of 20 C (68 F). This is also the time when there seems to be a festival or event every weekend, and the attractions, hotels, and restaurants are busiest and most expensive.
It's hot and steamy between May and September, which is also the tropical rainy season in Miami. Most tourists choose to avoid visiting Miami during this period, as large downpours are a regular occurrence, and hurricanes are a possibility. This is also a time when hotels and restaurants offer big discounts, and the smaller crowds will appeal to some visitors.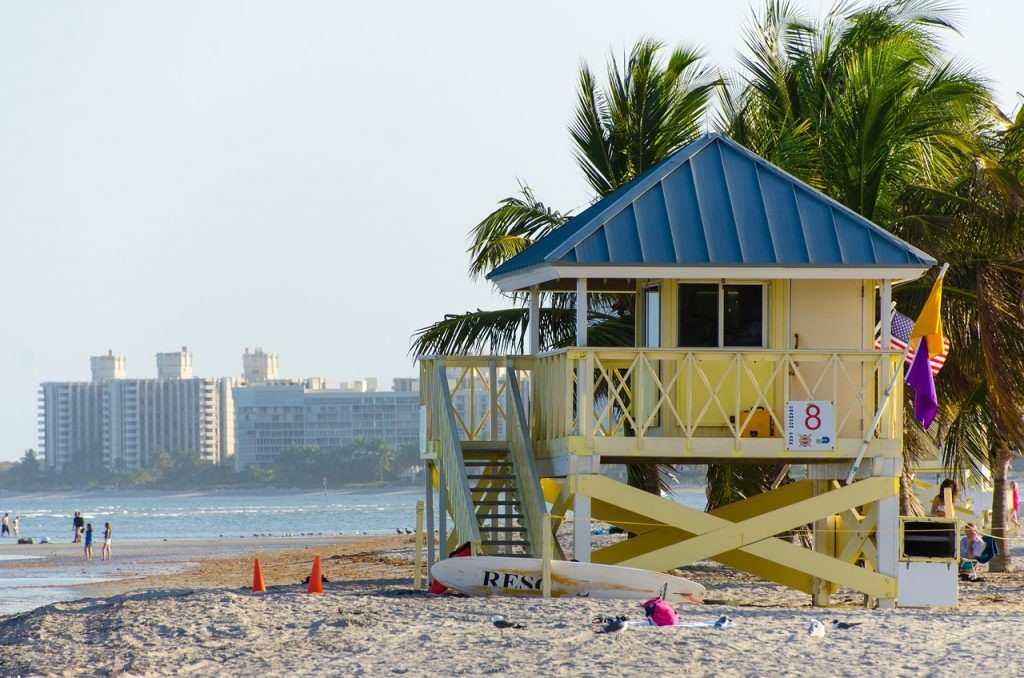 Plan Your Attractions and Get a Miami Card to Save Money
There's so much to see in Miami that you can't expect to do it all in one trip. To make the most of your time, get a good guidebook like Lonely Planet. It will prove invaluable, as it will save you time on planning your trip, help you decide which attractions to visit, and offer practical tips on getting around.
It's also a good idea to research the attractions and check out reviews for things you want to see and activities you want to do beforehand. If you're planning an action-packed break, invest in a Go Miami card, which is a flat-fee discount card that gives you free and unlimited admission to over 25 major attractions in Miami. It's valid for two weeks and will save you both time and money.
By:global-gallivanting