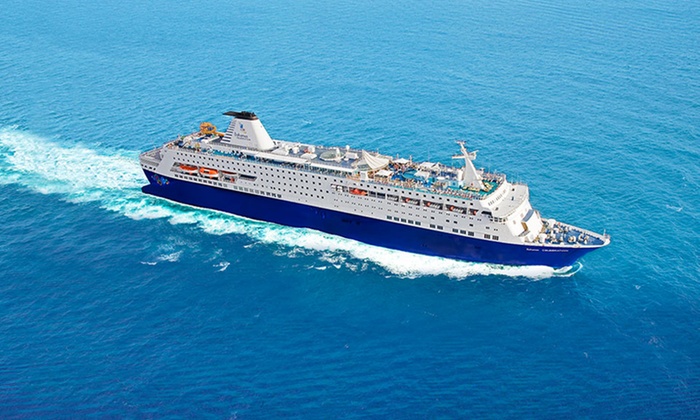 The islands of the Bahamas are one of the most popular cruise destinations in the world. Because of their location close to the southeastern United States, cruise ships can run many routes of varying lengths to the Bahamas, from two days to a week. Despite the fact that you're leaving land far behind you, it's often easier to pack for cruises because they're all-inclusive with many on-board amenities.
Clothing
Prepare for warm weather when you cruise to the Bahamas. High temperatures run upwards of 90 degrees during the summer months, with lows in the 70s. Lightweight, light-colored clothing and comfortable shoes are always good choices. If you plan on spending lots of time in the pool or at the beach, remember to pack several swimsuits. Additionally, you'll want to check with your cruise line about special attire for formal nights in the dining room.
Personal Care
Cruise lines do their best to provide many of the comforts of home for their passengers. Often, they'll provide complimentary personal care items such as shampoo, conditioner and razors. Check with your cruise line before your trip to see if such items will be in your stateroom. You'll definitely want to pack sunscreen for your cruise to the Bahamas. A day of lounging by the pool while at sea can ruin the rest of your trip if you get sunburned. If you forget to pack sunscreen (or run out while on your trip), you can purchase it in cruise gift shops or while you are in port.
Money and Documents
Once you debark in the Bahamas, it's best to use cash to pay for your purchases. Using cash allows you to avoid exchange fees on credit cards and can help you negotiate a better deal in some of the island shops. American dollars are accepted almost everywhere in the ports of the Bahamas. Passports or passport cards are required for American travelers to re-enter the United States after traveling to the Bahamas. Keep these documents with you at all times during your cruise.
Electronic Devices
Cell phone calls from ship to shore can be outrageously expensive. If you think you will need to use your mobile phone while on your cruise to the Bahamas, add an international calling plan for the duration of your trip. This will significantly reduce your charges. All the major cruise lines now offer Internet access, either in your cabin or at computer terminals on board the ship. Norwegian's Internet cafes offer several access plans, as well as printer access and laptop rentals.
By: traveltips