The best Miami beaches are where locals and visitors go to socialize, sunbathe, surf, swim, see and be seen—or avoid all of that, and just relax. Our favorite bits of South Florida coastline extend as far north as Delray Beach, technically not Miami but still only a short drive away, to the southernmost tip of Key Biscayne. They're as diverse as they are sprawling, so no matter which way you head you'll find a spot to fit what you're looking for—a fun thing to do with the kids, something free to do in Miami, a reason to head to South Beach for more than partying.
Lummus Park Beach
Volleyball, thatched huts and people-watching. There's also a gay beach at 12th Street and plenty of topless tourists and friendly bird feeders, which provide a good source of entertainment. Keep an eye out for the funky lifeguard stands: the one at 14th Street, which sports a circular roof crowned with AstroTurf, is our fave.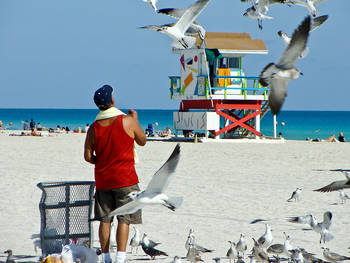 Haulover Beach
These dozen miles of white sand, ocean surf, landscaped dunes and shaded picnic areas rank as one of the area's most scenic stretches of beachfront. Worth the drive or bus journey (take the S from Lincoln Road), the beach is fringed with dense vegetation that blocks out the visual pollution of nearby high-rises. There's a nude beach (between the two northernmost parking lots) and a gay nude beach (north of the lifeguard tower). Tuesday nights bring a small food truck festival, with local vendors, live music and programming for the whole family.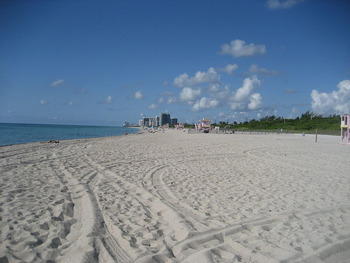 South Pointe Park
This verdant spot on the very tip of Miami Beach is part of a 17-acre park with picnic areas, a playground, a fishing pier and great views of cruise ships. Surrounded by the Atlantic Ocean and Government Cut channel, it makes for a wonderful respite from the urban madness. During stone crab season, you'll find plenty of locals hoisting bags of claws and other goodies from nearby Joe's Takeaway for a beachside picnic at the park.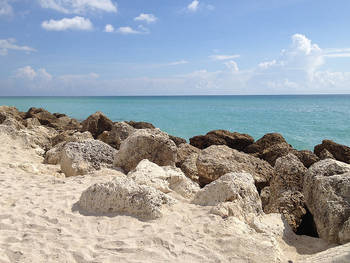 Surfside
A sleepy residential enclave less than a mile square, Surfside exudes a small beach town vibe. Everyone knows each other and there's a true neighborhood feeling to the town. Every first Friday of the month there's a communal beach picnic that happens on the sand near the lifeguard station on 93rd. It's mostly residents who gather to listen to music, drink wine (No glass!) and participate in kid-friendly activities.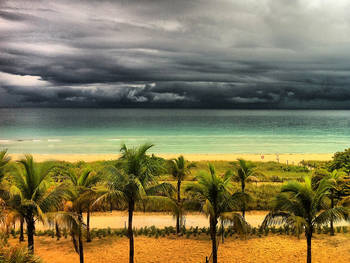 Bill Baggs Cape Florida State Recreation Area
Occupying the southern tip of Key Biscayne, this park's wide beaches regularly make the national top-10 lists. But this is more than just a place to catch some rays: there's history, wildlife and plenty of activities too. You can tour the Cape Florida Lighthouse, the oldest building in south Florida; explore native wildlife planted in the aftermath of 1992's Hurricane Andrew; and try your hand at shoreline fishing, windsurfing, cycling and in-line skating. Covered pavilions are available for picnics, and the Lighthouse Café offers good food.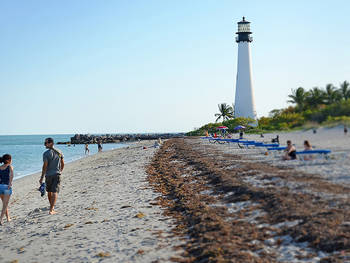 Crandon Park
Palm trees line Key Biscayne's Crandon Park, and shallow waters, barbecues and picnic tables make it a favorite destination for families. A winding boardwalk and convenient parking complete the picture.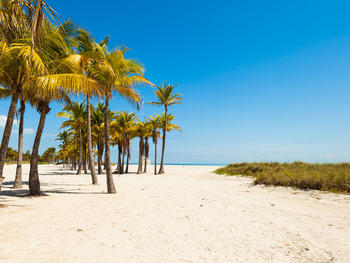 By: timeout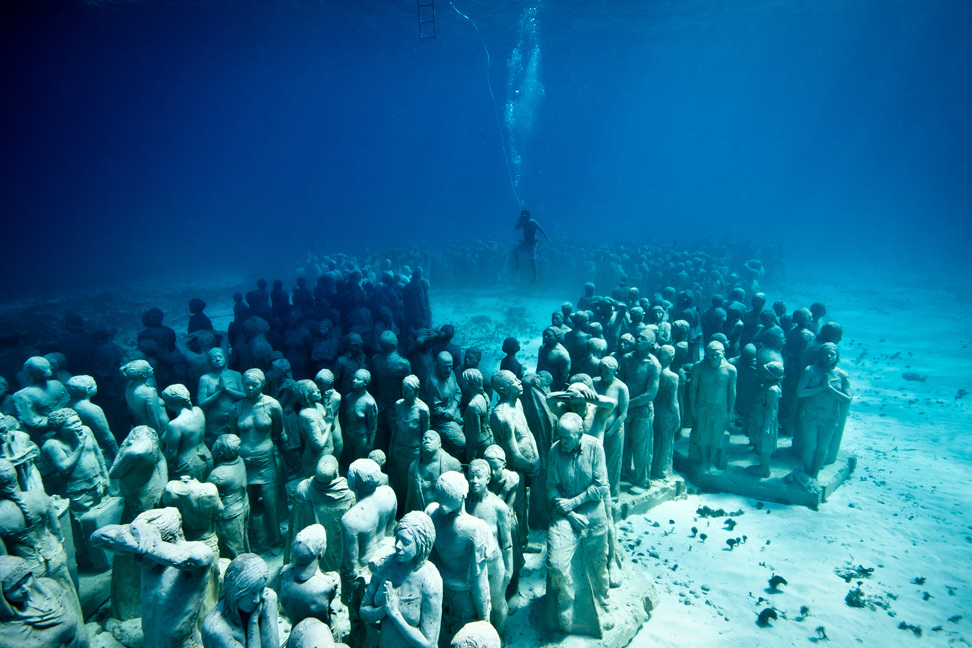 Enjoy snorkeling in the Cancun Underwater Museum (MUSA) and watching over 470 underwater statues. This is one of the best tours you can do in Cancun!
OVER 470 UNDERWATER STATUES IN CANCUN, YOU WON'T BELIEVE YOUR EYES
The coral reef sites in Cancun have received a huge influx of visitors over the years and this has taken it's toll on the natural areas and ecosystems.
The Cancun underwater museum  is  a unique way to draw people away from the reefs and create an artificial one where coral can grow and marine life can breed.
THE MUSEUM IN CANCUN NOW CONSISTS OF 475 SUBMERGED SCULPTURES AND THERE ARE PLANS FOR MORE!
Our Snorkel in the Museum tour offers a unique snorkel excursion to visit the underwater statues located beside Manchones reef area. Manchones is located between the coast of Cancun and Isla Mujeres and is now home to 455 of the statues.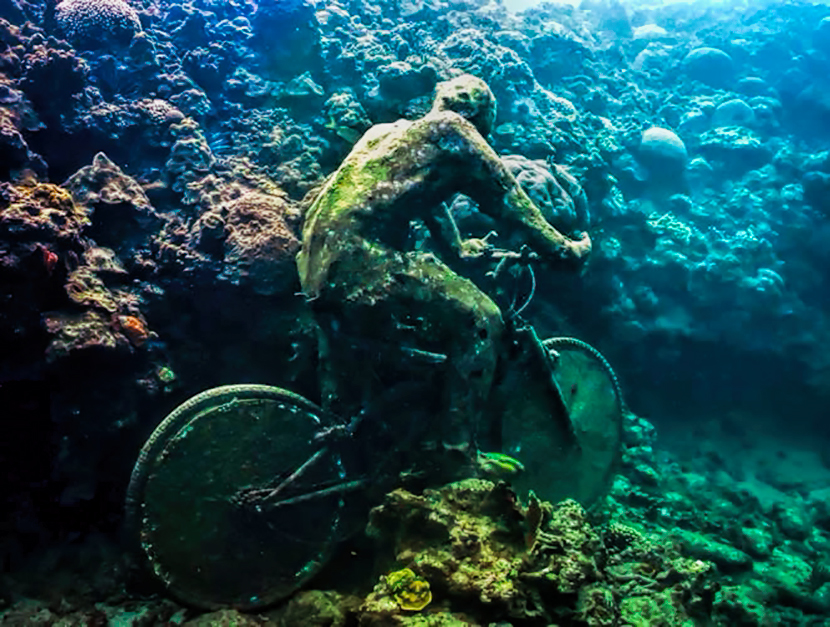 This 3 hour tour provides you with a 45 minute snorkel experience in the museum where you will also see the schools of fish, turtles, rays etc etc. After this, subject to timing and weather conditions, we will stop off at a second site which is full of marine life. El Farito is a famous snorkel area just off the coast of Isla Mujeres where you will enjoy a 20 minute visit; the perfect way to round off your MUSA experience.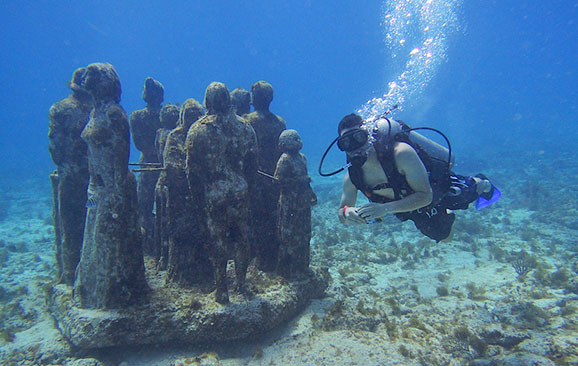 The sculptures that you could see in this area include; The Cross of the Bay, Man on Fire, Dream Collector, El Bacab, Antropocene (VW Car), Silent Evolution (450 statues), Thing Blue (Beetle Car) and The Promise. We will do our utmost to make sure you see the majority (weather and visibility permitting). This ever changing environment alters the appearance of the statues constantly, the sculptures require algae to provide a base for the fragile coral as well as food for the fish. Some of the sculptures are already showing coral growth and we look forward to more in the near future.
Most of these models were locals from Puerto Morelos, a nearby fishing village to the south of Cancun. A 5 year old boy sat for over an hour whilst he was covered with marine cement, other statues were made from a pregnant lady, a nun, a local fisherman as well as a model and a famous British TV presenter.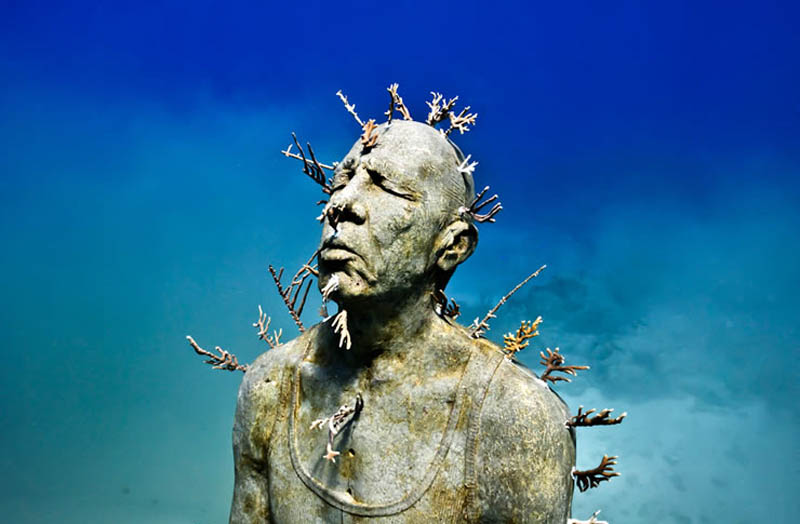 Today these eerie statues are covered with algae and polyps of Coral, the plan worked and Cancun is now home to the biggest artificial reef in the world.
By:aquaworld.com
Place a bet at a world-famous casino
With one foot in the past and one in the future, the nearly 50-year-old Caesars Palace remains an icon of classic Sin City decadence. Caesars is one of the last old-school properties remaining, and few Las Vegas casinos can match it for atmosphere.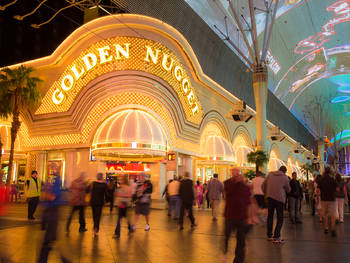 Get into the spirits (and wines) of Sin City
The most striking thing that sets the Strip's bars apart from most watering holes elsewhere is the sheer number of bottles. Cocktail connoisseurs should head to the Downtown Cocktail Room, where specialty drinks are rated on a level of 1 ("very approachable") to 5 ("advanced palate").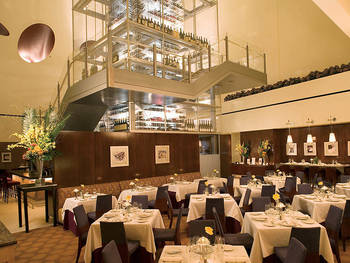 Check out an offbeat museum
The one-of-a-kind, often terrifying Atomic Testing Museum pulls back the curtain on the Nevada Test Site and the state's history as nuclear-weapons guinea pig. Downtown, organized-crime buffs will flip for the Mob Museum, which details the mafia's involvement with Sin City's rise.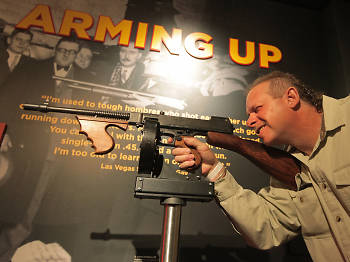 Dine mountainside on the Strip at Steve Wynn's man-made wonder
From the outside, the Wynn Lake of Dreams looks like a small, tree-covered hill, but inside the resort, maverick mogul Steve Wynn has created an Alpine-like getaway, complete with a 150-ft mountain, 40-ft waterfall and old foliage repurposed from the site's original Desert Inn golf course.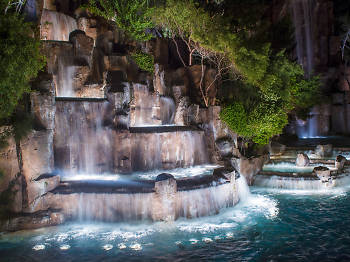 Rise above the Stratosphere
There are two reasons to follow Las Vegas Boulevard as far north as Sahara Avenue. One is Bonanza Gifts, which claims to be the "world's largest gift store," and offers a pleasantly kitschy ride back in time to the Route 66 era. A very different ride is in store if you head north along the Boulevard to the tower where all the shrieks are coming from.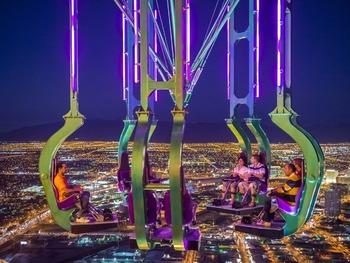 Take a break from the Strip
Suffering from sensory overload? Rancho Drive, northwest of town, offers a different side of old Vegas. Take the bus as far as the US 95 to the historic Las Vegas Springs Preserve, a huge site given over to botanical gardens, nature trails and museum exhibits.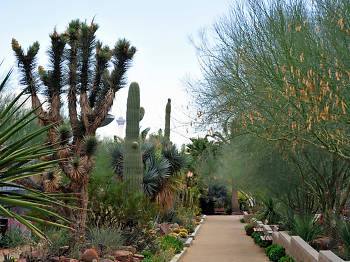 Make a show of it
You are coming to Las Vegas to have some fun and submitting to entertainment is the key to enjoying yourself while you're here. There is no easier way to let the fun flow over you than taking in a show while in town. With eight Cirque du Soleil shows and dozens of other options around the area, hitting up one of the city's production shows is one of the most popular activities for Vegas visitors.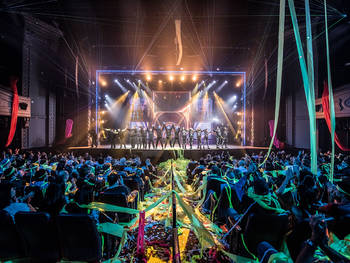 By:timeout
SAN CLEMENTE THE SPANISH VILLAGE BY THE SEA
Visiting the San Clemente Pier is one of the best things to do in San Clemente at any part of the day. There is plenty to do on, or at the pier and surrounding beaches. If you walk just a short way north or south of the pier your options grow even further. Inland from the pier you will find Del Mar St. – the best place to go out and dine in San Clemente. Top notch restaurants & bars, pizza, ice cream, and fun shops to visit. Del Mar St. is a refreshing afternoon in San Clemente – Southern California's prettiest and most quaint beach city.
VISITING THE SAN CLEMENTE PIER
An icon of San Clemente and a great place to visit any time of day. Located in the core of the downtown area, and the middle of the San Clemente coastline, the pier is a great place to have lunch, grab a coffee, surf, relax at the beach… you name it. There are parking lots right at the pier which make access easy by car. During the day there are several shops and restaurants in the area, or you can buy food and bring it to the pier for a nice lunch on the pier. Endless sunshine, crashing waves, and one of the best views of the city's coastline.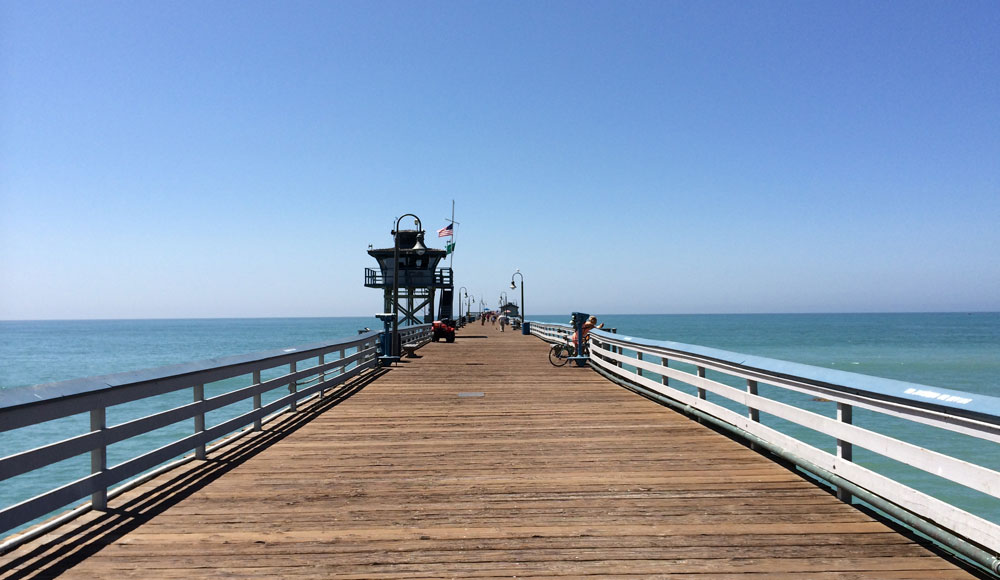 RESTAURANTS IN SAN CLEMENTE
If you are not sure where to dine or have a drink in San Clemente, the best advice is to park on Del Mar St. and walk around until you find something that suits your interest. See the best restaurants in San Clemente. There is a lot to choose from including nicer restaurants with a sophisticated vibe to more relaxed and casual places to dine. Del Mar Street has great selection of bars and wine bars if you are only looking to go out for a drink. There are many restaurants and bars that give you a wide range of things to choose from, and they are all within 10 minutes walking distance from beginning to end of the street. Del Mar St. restaurants specialties include Mexican food, pizza, wine bars, and much more. There are also many restaurants near the corner of El Camino Real & Del Mar St. Walk north along El Camino Real for even more selection of restaurants and bars.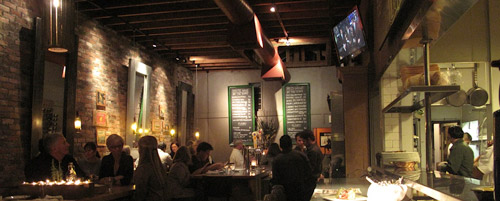 SAN CLEMENTE BEACHES
Swimming, relaxing, surfing, tanning, boogie boarding, bonfires, and picnics are all on the list of things to do at the San Clemente beaches. There is plenty of coastline and many beaches to choose from including some of the most renownsurf spots in California and the world. Professional surfers come from around the world to surf these beaches and compete in competitions. Surfing is just one thing to try while visiting the beaches, but there's no reason you have to jump in the water. The San Clemente coastline has miles and miles of coastline to walk, hike, ride a bike, and most importantly enjoy the beauty of the area. Quiet, humble, and always fun – the beaches of San Clemente.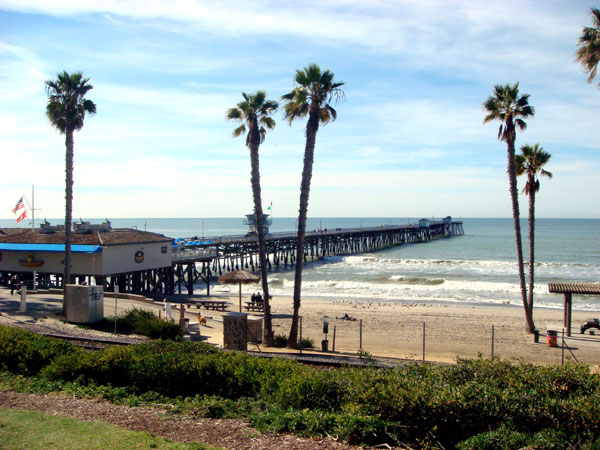 DRIVE DOWN THE PACIFIC COAST HIGHWAY
This is one of the best things to do in San Clemente at night. The PCH is a great drive during the early morning and evening hours when there is little traffic and the coastline is at its best during a sunrise or sunset. The road along the Pacific Coast Highway is best from San Clemente to Newport Beach where you can enjoy miles of winding roadways, plenty of places to stop for a coffee or food, and more beaches that you could visit in a week. Highway 1 is an incredibly scenic roadway for most of it's length both in Southern and Northern California. The more scenic stretches are between San Clemente and Newport Beach, LA and Santa Barbara, and northwards towards San Francisco in Big Sur.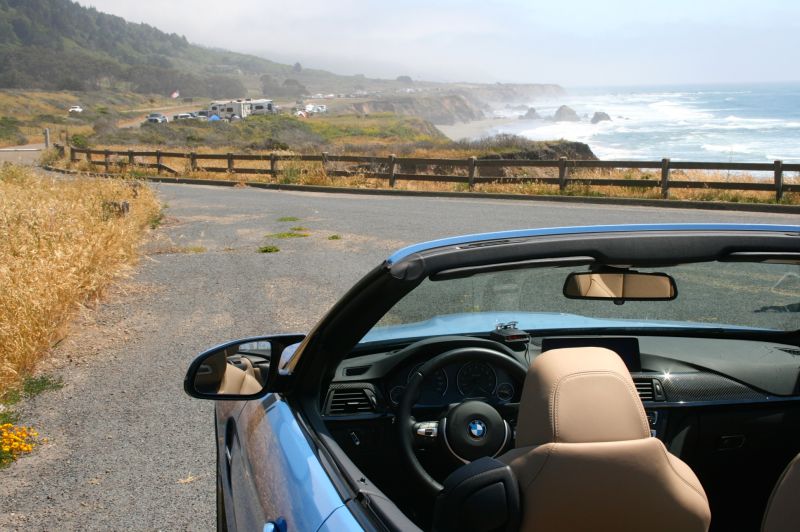 SAN CLEMENTE WHALE WATCHING & SPORT FISHING
Whale watching trips are one of the best things to do in San Clemente, and it's an activity that is fun people of all ages. Dana Wharf Sportfishing & Whale Watching offers an exciting chance to get out on the ocean and see some of the most exciting creatures in the world including whales, dolphins, and sharks.
Chartered fishing is also a fun and extremely popular activity in the area and one of the best things to do in San Clemente. Enjoy the ocean and some entertaining sport fishing. If you catch a fish you can keep it for your own trophy or grilling. You can always catch and release if you prefer. The best part is you don't need to be an expert fisherman to give it a try or have fun. Fishing expeditions include everything you need and are guided by veterans to help you out along the way.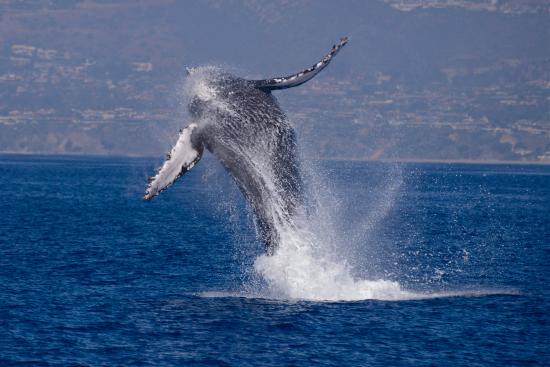 By: sanclementeguide