Place a bet at a world-famous casino
With one foot in the past and one in the future, the nearly 50-year-old Caesars Palace remains an icon of classic Sin City decadence. Caesars is one of the last old-school properties remaining, and few Las Vegas casinos can match it for atmosphere.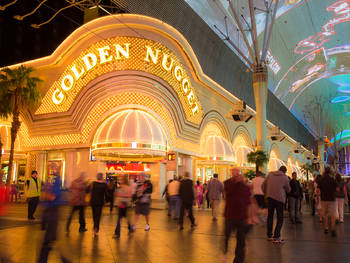 Get into the spirits (and wines) of Sin City
The most striking thing that sets the Strip's bars apart from most watering holes elsewhere is the sheer number of bottles. Cocktail connoisseurs should head to the Downtown Cocktail Room, where specialty drinks are rated on a level of 1 ("very approachable") to 5 ("advanced palate").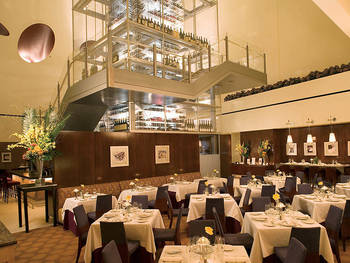 Check out an offbeat museum
The one-of-a-kind, often terrifying Atomic Testing Museum pulls back the curtain on the Nevada Test Site and the state's history as nuclear-weapons guinea pig. Downtown, organized-crime buffs will flip for the Mob Museum, which details the mafia's involvement with Sin City's rise.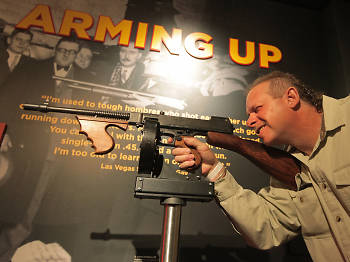 Dine mountainside on the Strip at Steve Wynn's man-made wonder
From the outside, the Wynn Lake of Dreams looks like a small, tree-covered hill, but inside the resort, maverick mogul Steve Wynn has created an Alpine-like getaway, complete with a 150-ft mountain, 40-ft waterfall and old foliage repurposed from the site's original Desert Inn golf course.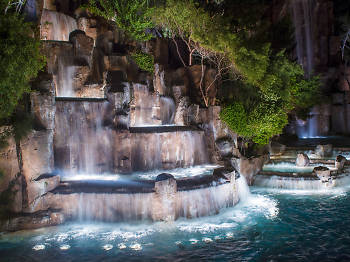 Rise above the Stratosphere
There are two reasons to follow Las Vegas Boulevard as far north as Sahara Avenue. One is Bonanza Gifts, which claims to be the "world's largest gift store," and offers a pleasantly kitschy ride back in time to the Route 66 era. A very different ride is in store if you head north along the Boulevard to the tower where all the shrieks are coming from.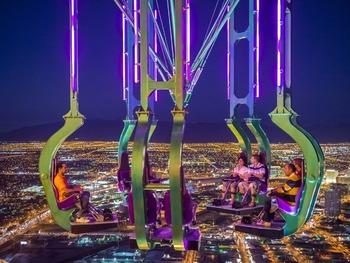 Take a break from the Strip
Suffering from sensory overload? Rancho Drive, northwest of town, offers a different side of old Vegas. Take the bus as far as the US 95 to the historic Las Vegas Springs Preserve, a huge site given over to botanical gardens, nature trails and museum exhibits.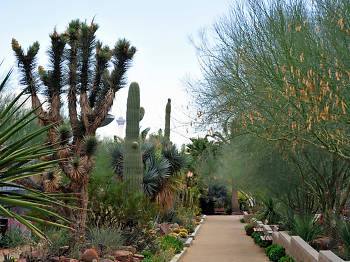 Make a show of it
You are coming to Las Vegas to have some fun and submitting to entertainment is the key to enjoying yourself while you're here. There is no easier way to let the fun flow over you than taking in a show while in town. With eight Cirque du Soleil shows and dozens of other options around the area, hitting up one of the city's production shows is one of the most popular activities for Vegas visitors.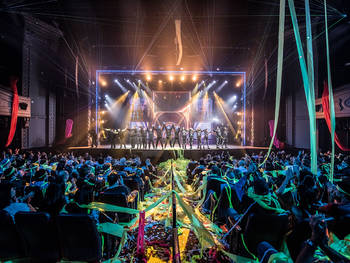 By:timeout