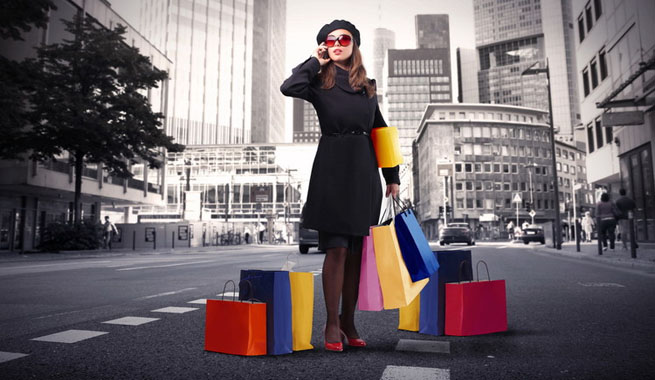 Payless Shoes to Jimmy Choos, open-air artisanal markets to established souvenir shops, $2.99 shirt bins to Armani, chinitos (Chinese-owned mini-markets) to gluten-free pasta: Panama has something for everyone. Whether you´re on a budget or making a trip out of it, spending a few hours in one of Panama´s many shopping malls gives a nice break in the air conditioning to marvel at the many brands and reasonable prices that the country offers. Pop into a chinito located on almost every corner in Panama City for a $1.00 all-natural coconut water, or try and see what U.S. brands you won´t be able to find in one of the Republic´s large grocery stores. PriceSmart (Central America and the Caribbean´s Costco) and Do-It Center (Panama´s version of a Home Depot) make setting up a home familiar and comfortable. Colón´s Free Trade Zone, an hour from Panama City, is the second-largest duty-free area in the world and is quite the experience: 2,500+ companies in operation and perfumes, jewelry, name-brand clothing, leather goods and cigarettes in high supply for discount prices.
Shopping Malls
Panama is a good place to buy electronics, clothing and cosmetics, and with Panama´s rapidly growing economy, everyone´s shopping. Home to several U.S.-style shopping malls, one can find any and all brands in Panama City, dollar shirts to designer boutique stores. Multiplaza has Swatch, Louis Vuitton, Buffalo, Levi´s, Lacoste, Kenneth Cole, Adidas, Puma, etc., as well as a variety of price-friendly wear. There are 47 restaurants and cafes, with outdoor lounges to on-the-go frozen yogurt stands. Multiplaza is even home to movie theater, which features a VIP experience with reclinable seats and waiters who can bring you anything from sushi to margaritas. For $6.50 for retirees, the experience cannot be beat.
Multicentro is another favorite and even offers a Rossetta Stone stand. Check out Via Vai and Studio F for women´s wear to mix it up from familiar brands; department stores Conway and La Onda offer $2.99 shirts and $5.99 dresses, as well as goods for the whole family. Albrook Mall is definitely worth the trip for avid shoppers as well as a full-day´s visit: the mall is so large that exits are referred to by the nearby animal statue and guides wearing safari-type attire are stationed around the mall for service.
Souvenirs
Souvenirs are available in speciality shops located within many of the malls, as well as the airport, but for a high mark-up. Smaller stores located in the the capital´s center offer fairer prices. There are formal as well as makeshift craft fairs and displays from local artisans throughout Panama City, especially in Panamá Viejo and Casco Viejo, as well as in El Valle. The YMCA in Balboa, Panama City, features many indigenous-made crafts. Most popular tourist attractions from Portobelo´s Iglesia de San Felipe to beachside loading/drop-off points will typically have a few Guna women selling one of their traditional bracelets and anklets, and intricately woven and popularly-bought molas. Purchases support the preservation of their traditional costumes and jewelry, as well as support one of their primary sources of income.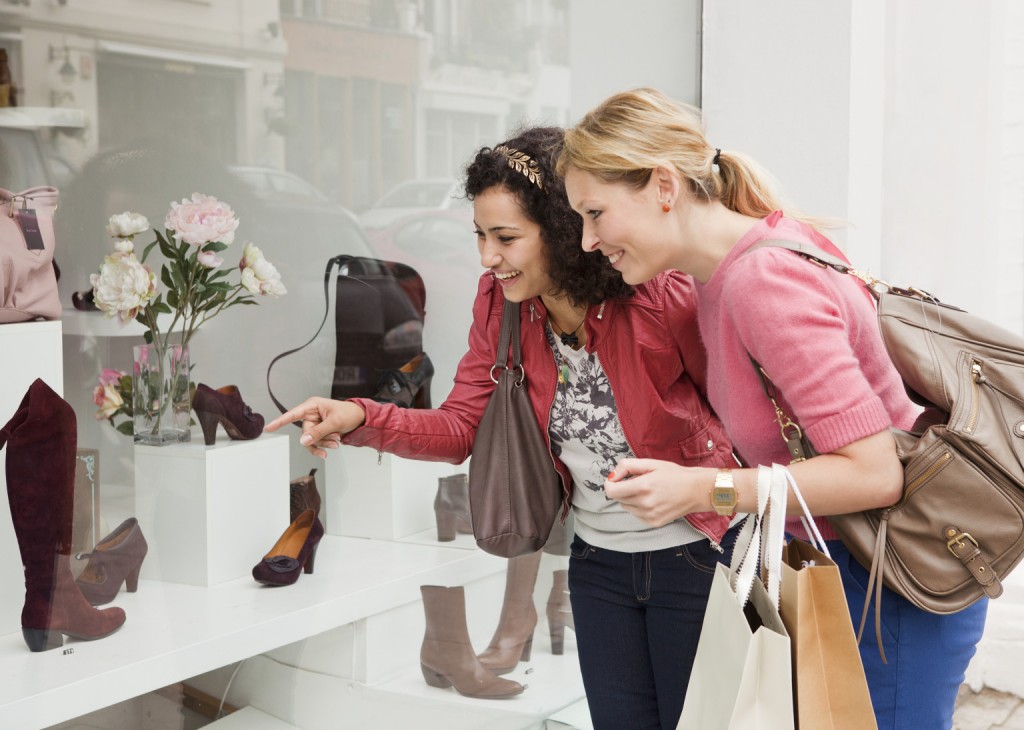 Grocery Stores
Panama has large, modern, well-organized, U.S.-style supermarkets, carrying many familiar U.S. brands for comparable prices, if not less. Riba Smith and El Rey are among the favorites for expats and vacationers, with four Riba Smiths in Panama City and the established El Rey chain dotting Panama City as well as Coronado and David. Riba Smith is preferred for its´ selection of health-foods, special-needs dietary items and variety of American-brands of cereals, pastas, yogurts, ice creams, baking ingredients, salad dressings, breakfast foods and more, from Special K Bars to kettle chips to Aunt Jemima. Riba Smith´s holiday speciality items make baking and Thanksgiving easy, complete with holiday bake pans and pine-scented candles. With a logo similar to A&P, it´s not hard to miss this chain located in almost every Panama City neighborhood. Much like Riba Smith, El Rey offers reasonable prices and a great selection, as well as a rewards card, deli items and a large stock of liquor, wine and beer. Super 99 is another commonly found supermarket in Panama City carrying a wide selection with excellent prices.
Colón´s Free Trade Zone
Colón´s duty-free zone, referred to as the Free Trade Zone, opened in 1948 and has over 2500 companies that primarily sell to wholesalers, not individual consumers, but is an experience of a shopping city within a city for those adventurous travelers. Perfume, cigarettes, liquor, watches, jewelry, electronics, high-end clothing and handbags, cosmetics and more are all available inside, after receiving permission at the main office and presenting proper paperwork. If any purchases are made, most sales are sent to the airport, and be sure to hang on to any receipts.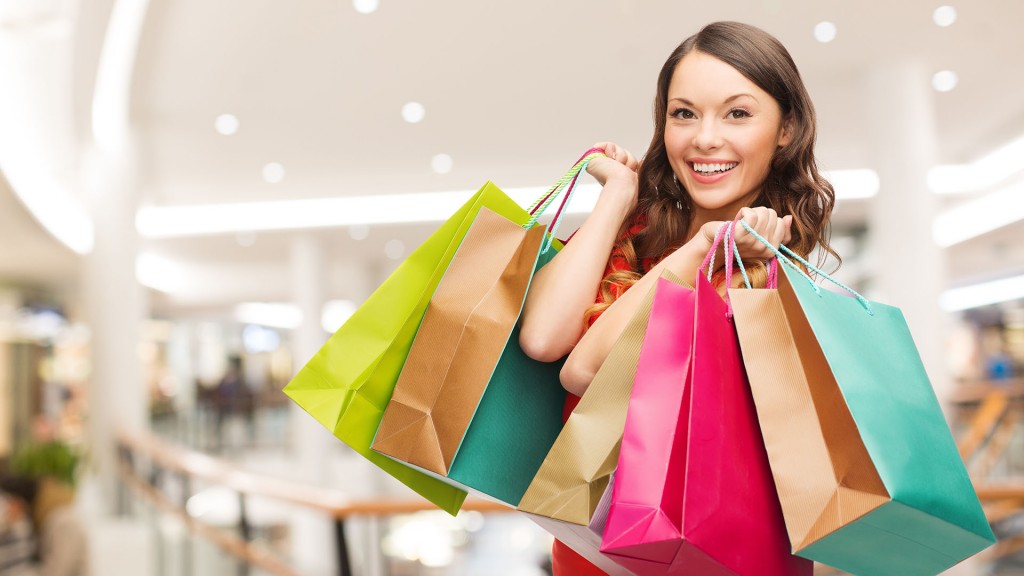 By: vacationtopanama
Scuba Diving in Punta Cana is one of the many activities that travelers can partake during their vacation. As a popular Caribbean beach destination it is no surprise that scuba diving is among the top things to do in Punta Cana. Whether a beginner or more experienced diver, these 3 tips will make planning a diving vacation much easier.
1. Varying Ocean Conditions
The Ocean and weather conditions in Punta Cana will vary by season. Late spring and summer are the best time for diving in Punta Cana. During these season, the Atlantic Ocean is calmer and visibility can reach up to 100 feet. Not to mention that the warm sunny weather is ideal to be out in the water. The winter season (Mid December to Early March) is known to have stronger currents and tides. The rougher ocean conditions are caused by the cold fronts moving from the North Atlantic. During the winter month's dive shops in Punta Cana will organize dive trips to the south of the Island, as the Caribbean Sea will be calmer during winter months. Destinations such as Bayahibe and Saona Island are great locations to scuba dive year round.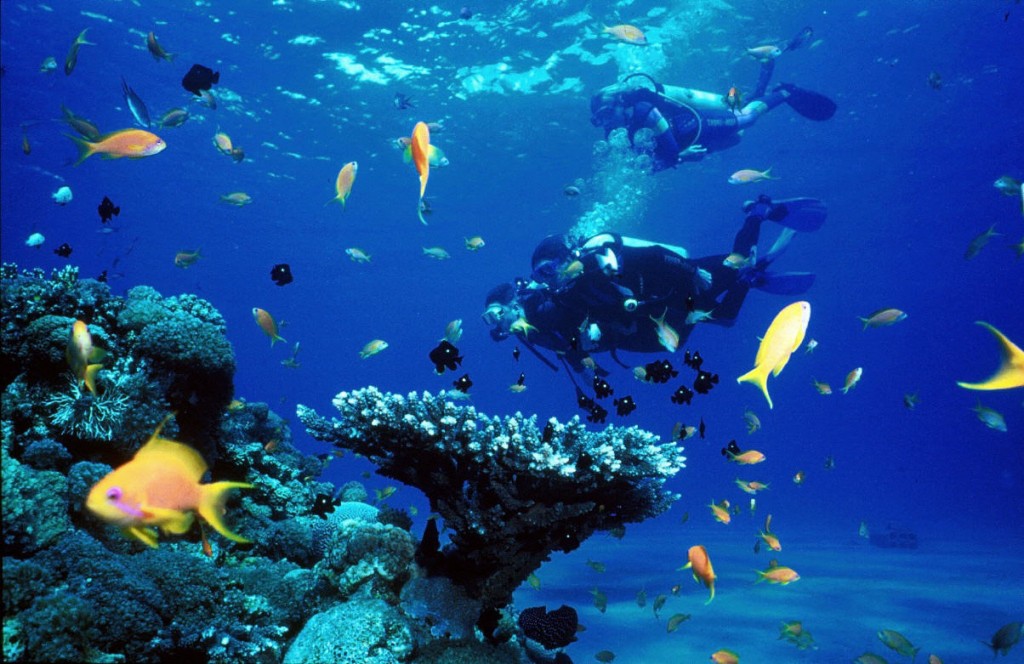 2. The Type of Diving Available from Punta Cana
When it comes to Scuba Diving in the Dominican Republic, there is something for every diver. From wrecks to walls, divers tend to have specific preferences for the type of diving they enjoy. Although Punta Cana is not particularly famous for Diving, with a little research you can find some great diving. Punta Cana's major dive sites are generally less than 50 feet deep and located 10 to 15 minutes by boat. If you are the type of diver that prefers to get two dives in the morning and return to your resort by lunch, then the local dive trips are a great choice. However, if you want to explore the top diving in the Dominican Republic, then bit of a hike will be required. The intricate network of caverns in Dominican Republic have become a popular choice for Cave Diving. Macao Beach is a great destination for Cave Diving. For some divers, the thrill of a Wall Dive descend is the tip of the icing of their dive vacation. For such divers, then 'The Wall' at Catalina Island would be one to mark on off your dive bucket list. Centrally located in the Caribbean, Shipwrecks abound throughout the Dominican Republic, and are an absolute 'Must Do' for all divers visiting Punta Cana. A few of the best wrecks reachable from Punta Cana are: Atlantic Princess (Bayahibe) and Tanya V (Juan Dolio) and St George (Bayahibe). For the diver on a family vacation, snorkeling and diving day excursion to the smaller islands might be the best way to get your dives in while family members can join in on the fun via snorkeling. Popular island destination such as Saona Island or Catalina Island are 2 hours from Punta Cana and have superb diving, with the bonus of relaxing in postcard perfect beaches with a cold 'cerveza' after a successful day of diving.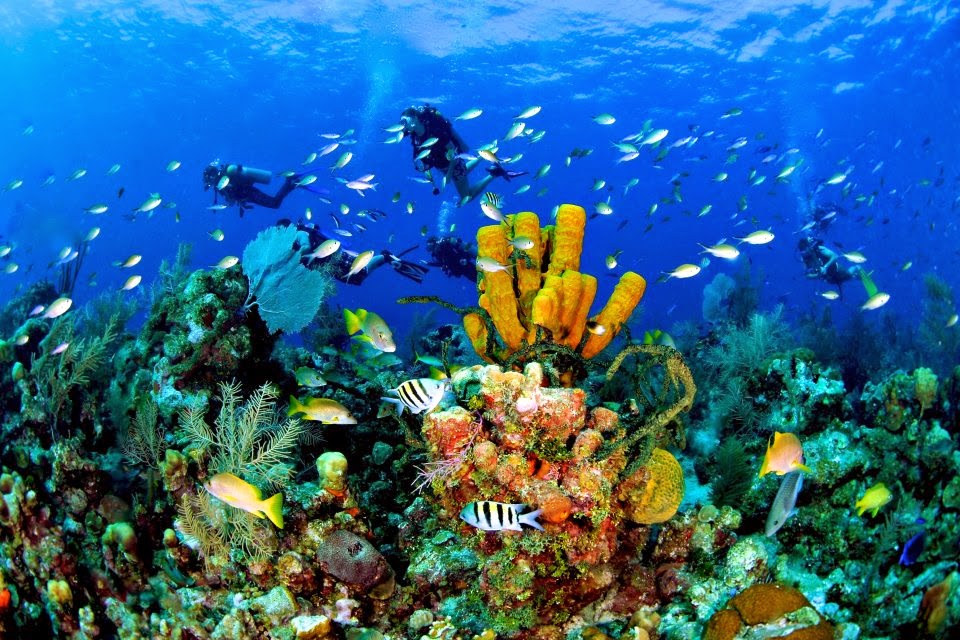 3. Divers Experience Level
If you are a diver with 400 plus dives who's dove in the world's most exotic dive destinations (Red Sea, Indonesia, Micronesia, etc…) then chances are that the diving in Punta Cana might not be up to par with what you are used to. If you are looking for adventure and quality dives, than your best bet are the wreck dives and smaller islands on the south-side of the Dominican Republic. Or perhaps furthering your Dive Education with a Certification Course might be the perfect option. Maybe you are a scuba enthusiast who craves the meditative feelings of diving and is trying to get as much dive time as possible, then the convenience of local dive trips might be the best option. Whatever your preferences are, there is something for every diver in Dominican Republic.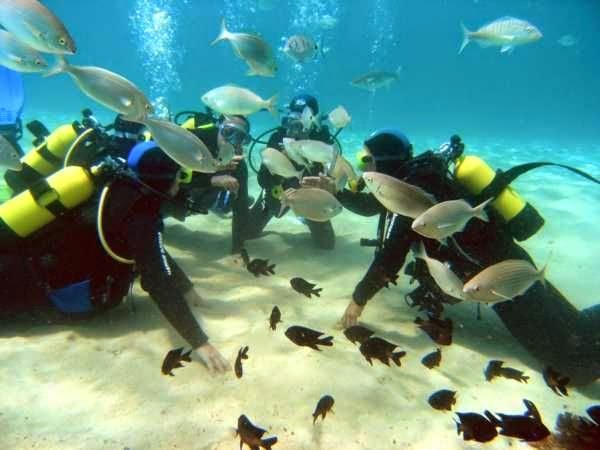 By: seaprodivers
Santa's Enchanted Forest – November 3, 2016 to January 8, 2017
The largest Christmas-Themed Amusement Park and Carnival is back on its 26th year with its 3 million lights, 92″ christmas tree, and the carnival rides for little ones and those wanting a little more extreme.
Located in the heart of Miami in Tropical Park, you will no doubt see the lights from the highway as you drive past.
It is a huge sprawling lively event, just coming to see the lights is worth the trip. Tons of entertainment for kids and families round it all up. There are the many live shows, games, magic acts, mazes, all sorts of rides, from carrousels to roller coasters and drop towers and of course, the carnival food!
When? November 3, 2016 to January 8, 2017 – 5:00pm to Midnight
Where? Tropical Park, on the Palmetto (SR826) and Bird Road (40th Street) 7900 SW 40th Street, Miami, FL 33155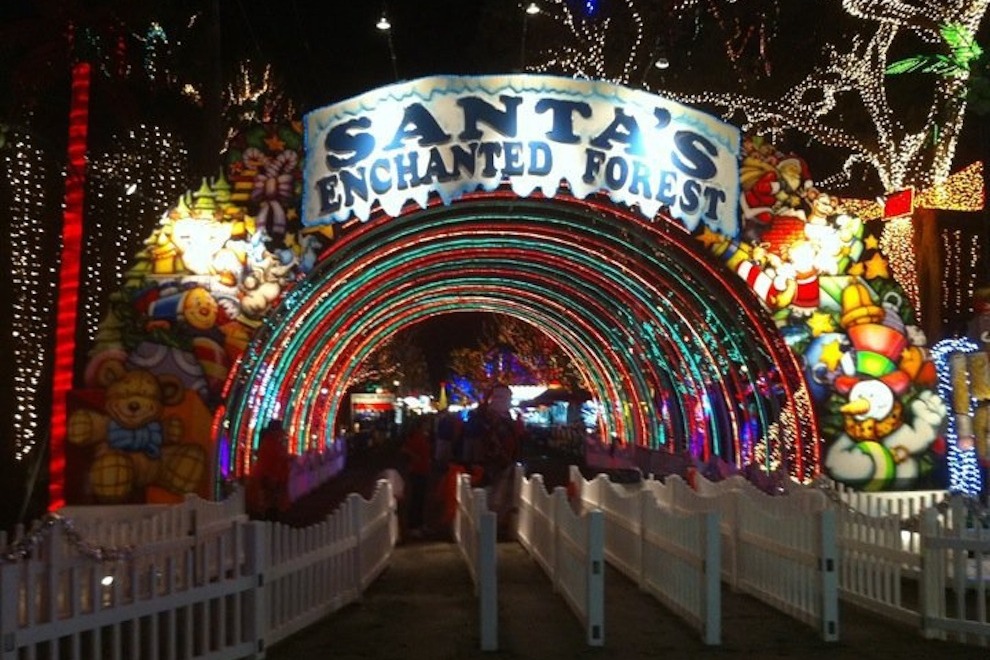 Christmas Tree Lighting and Food Truck Invasion at Bayfront Park – November 25, 2016
The official kick off to the holiday season in downtown Miami takes place the day after Thanksgiving as Bayfront Park unveils its 50-foot tree covered with glittering lights.
The countdown to the tree lighting is accompanied by cheery holiday music and Miami's legendary food trucks! So come and take a break from the shopping and enjoy the spirit of the holidays.
When? Friday, November 25, 2016, Details TBA, last year: Food trucks and holiday music 5:00 pm to 9:00 pm, tree lighting at 7:00 pm
Where? Bayfront Park 301 N. Biscayne Blvd., Miami, FL 33132
Where to Park?: There is limited, paid parking at Bayfront Park. You can also park at Bayside Marketplace nextdoor or take the Metrorail to the Government Center Station then transfer to the Metromover Inner Loop to Bayfront Park.
How Much? FREE!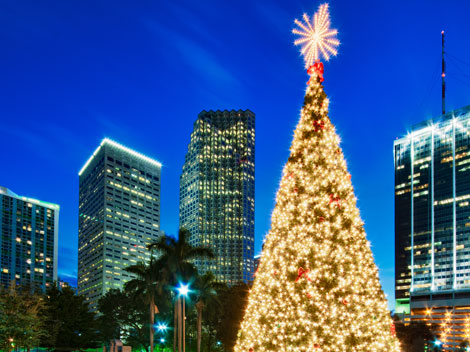 Miami Lantern Light Festival
A spectacular evening of dazzling lights, colors, shapes, and themes, a fantastic warm up for the holiday season!
The Lantern Light festival is a six week celebration of Chinese culture featuring massive lanterns, inspiring performances, and incredible cuisine.
Each Chinese lantern is custom-built by Chinese artisans and typically takes four weeks and a team of seven to complete.
The lanterns are handmade from hundreds of pieces of silky cloth. Some are over 30 feet high and others are up to 300 feet long.
When? November 30, 2016 – January 8, 2017 – 5:00 pm to 11:00 pm
Where? Miami – Dade County Fair Expo Center at 10921 SW 24 Street, Miami, FL 33165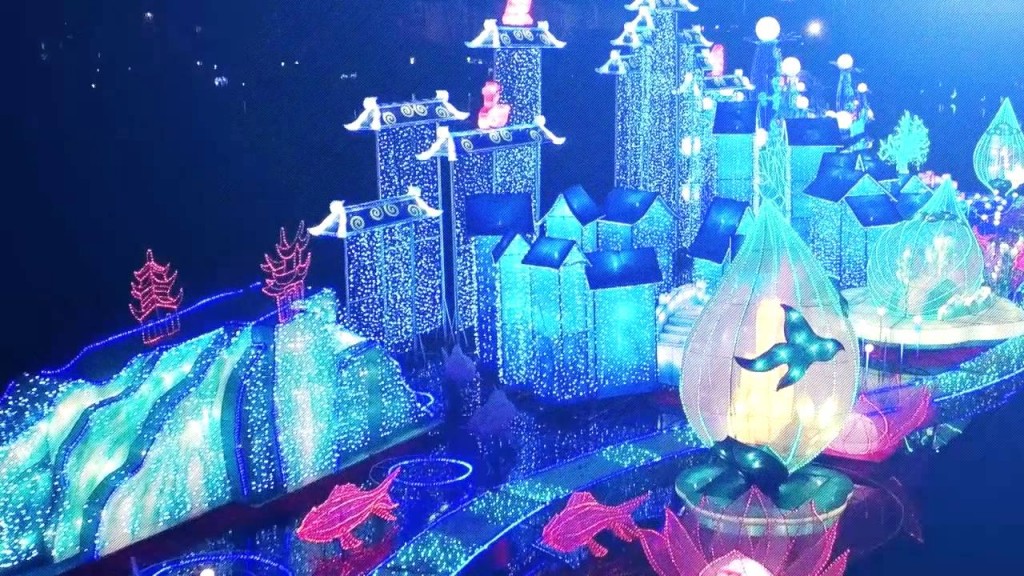 Winterfest Boat Parade – Saturday, December 10, 2016
Sailboats, Yachts, Barges, Gondolas, Kayaks… ANYTHING that floats, all decked up with thousands of lights and a merry spirit, traversing the waters of the intracoastal, what could be more fun this holiday season?!
On its 44th year, the Winterfest Boat Parade has become one of the most awaited events, and this year with the theme "Fairytales Afloat" the Ft. Lauderdale shoreline will be coming alive once again.
Some fantastic entries and surprises in the past have included the Circus barge, complete with elephants and acrobats, a floating bus, a fire truck, Mickey and Minnie…
And this year's Grand Marshal? Our very own Mr. 305 Pitbull!
When?: Saturday December 10, 2016, sails at 6:30 p.m. ends approximately 10:30 p.m.
Where?: Intracoastal Waterway from Ft. Lauderdale to Pompano Beach. Parade starts at the New River where parading boats will be lining up west from Stranahan House to the Performing Arts Center, then move along towards the Intracoastal where they start heading up. Parade ends just south of Atlantic Blvd, at Lake Santa Barbara in Pompano Beach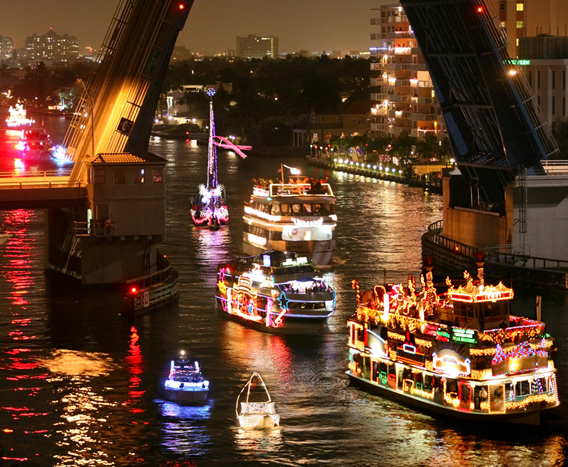 Zoo Lights and Holiday Gifts For The Animals at Zoo Miami
It's that magical time of the year as the park transforms into a fabulous array of shimmering trees and dazzling (animal-shaped of course) lights that adorn every corner of this fantastic animal kingdom.
And during the day, the best part is watching all our fluffy fellows open their Christmas presents…
What else? Carousel rides, photo with Santa, cookies and hot cocoa… (additional fees)
When?: Gifts with the Animals from December TBA, 2016
Zoo Lights from December TBA, 2016 – 7:00 pm to 10:00 pm
Where?: Zoo Miami at 1 Zoo Boulevard, 12400 SW 152 Street, Miami, FL 33177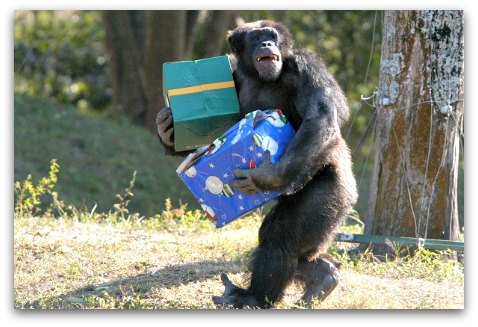 The Annual Living Nativity at Miami Shores Presbyterian Church
Let's herald the Christmas season with a live, open-air reenactment of the Christmas Story.
Featuring live camels, donkeys, goats and sheep, along with an innovative mix of digital and live-action characters, including Mary, Joseph, Jesus, the prophets, angels, the Wise Men and more!
This spectacular depiction, complete with narration, digital projections and a choir, is fun for the entire family!
When? Friday, December 9 and Saturday, December 10, 2016 from 6:30 to 8:30 pm
Where? Miami Shores Presbyterian Church, 602 NE 96th Street, Miami Shores, FL 33138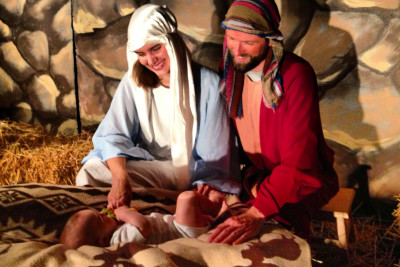 By: miamiscapes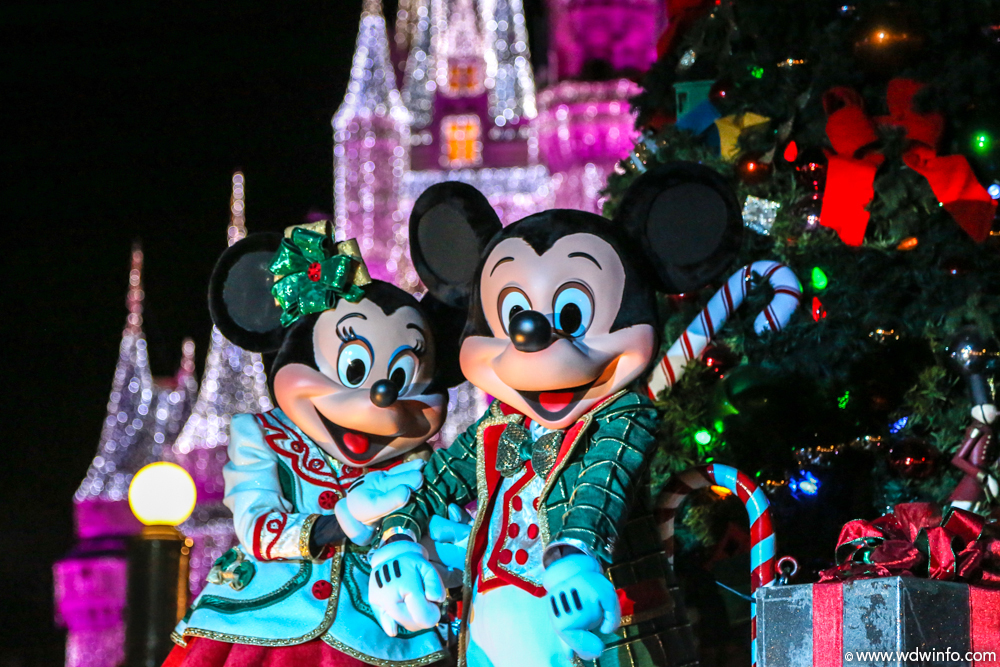 If you're visiting Walt Disney World or Disneyland during Christmas 2016 or winter season (pretty much November through February), what you will need to think about packing will be different than visits throughout the rest of the year. I was reminded of this today when I was checking out the weather forecast for Walt Disney World, and noticed lows in the 40s. Yikes.
The difficulty of packing for Walt Disney World or Disneyland this time of year is the large variances in the weather. You could experience four seasons of weather during your trip…in a single day. Most people aren't going to want to carry the luggage that would be required to pack for every weather scenario, making what to bring a tough question. This post will cover a few things you should take on any winter trip to the Disney Parks, plus some additional items to consider when the weather is expected to be unseasonably cold.
While temperatures in the 40s in Florida and Southern California are the exception and not the rule, the weather can and does get this cold. Being caught off-guard by frigid temperatures in the parks sucks. Don't think it can't happen to you. As much as I hate to admit it, this has happened to me a couple of times, and I'm very diligent about checking the weather forecast.
Now, let's check out what you should pack for Disney during those winter months. First, some practical stuff, and then fun options to get in the festive spirit…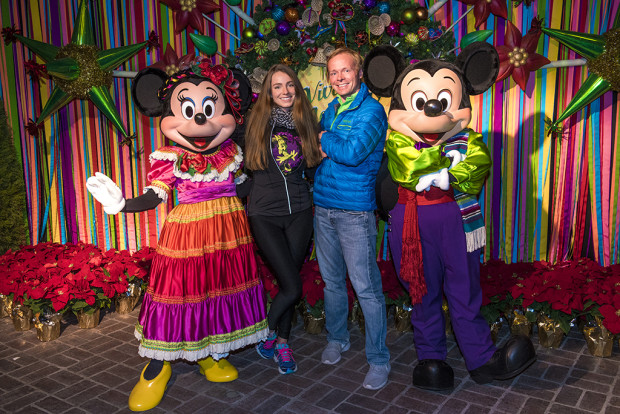 Touch Screen Gloves – Post photos of Cinderella Castle lit up for Christmas to Facebook or Instagram without removing your gloves. Priceless. These gloves will keep your hands warm while allowing you to use your touch-screen smartphones.
HotHands Handwarmers – These handwarmers are cheap and excellent when you're waiting around for a parade or fireworks, and last longer than a cup of coffee or hot chocolate. These might seem over the top for a normally warm-weather destination, but when the sun goes down, it can get cold. 
Microfleece Travel Blanket – This is a really versatile option, and it's worth grabbing a few. Thanks to its incredibly thin material, it packs easily in your backpack, and can be used to keep warm before parades/fireworks (or, if it's not that cold, you can sit on it) to wrap around you on a chilly night, etc. The super cheap price makes this something you don't have to worry about getting dirty!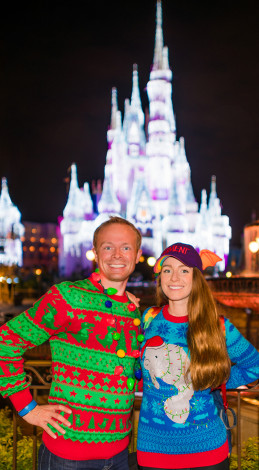 Mickey Mouse Winter Hat – If you want an inexpensive hat to keep warm on cold nights, this understated Mickey Mouse one is a great option. Want something a little more Christmas-y? Try this Mickey Fairisle Puffball Hat instead.
Thermal Shirt – Packing a lot of cold-weather clothes can take up a lot of room in your suitcase, so instead of heavy coats and thick sweatshirts, we recommend inexpensive and lightweight means of keeping warm. Thin thermal shirts that keep your body heat close to you and can be worn under another layer of clothing are a great option. We recommend this one for men and this one for women.
800-Fill Down Coats – Our pick here is specifically an 800-fill goose down coat because it compresses really well and takes up barely any suitcase room. It's smaller and warmer than fleece, and although a bit pricey, these last a long time and are perfect for cold weather.
Waterproof Shoes – These are probably overkill. I bought a pair for our first visit to Disneyland Paris a couple of years ago because I read that December in France is cold and rainy, and I was vindicated as it was cold and rainy, and my wet stayed warm and dry, but there's a difference between Paris winter weather and Florida or California winter weather. I don't typically wear these to the parks during the winter months (they are far from stylish), but they are a great option if you want to play it safe.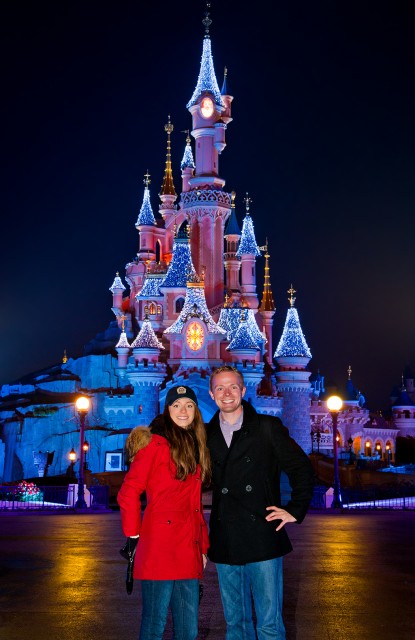 Long Pants – For some of you, this is a no-brainer; even in the summer you wear jeans. For those of you like me who savor the feeling of the wind rustling your leg hair, jeans are not something you typically pack when visiting Florida or California. The most practical option is convertible pants like these ones for men or these ones for women, which are great for hot or cold weather (and are nice for storage)…but are not exactly the most stylish option.
If you're visiting during the winter months, regardless of the forecast, you will want to pack at least one pair of long pants as a safety net: you're likely to encounter at least one sub-50s day on a weeklong trip in the winter. Unless you're keen on the idea of dropping ~$50 on a pair of Disney sweatpants (and are okay with then wearing sweatpants to the parks), just bring a pair of long pants.
Finally, and once again, other packing "rules" for Walt Disney World remain in effect for the winter. For instance, not packing disposable ponchos is a cardinal sin if you're visiting Walt Disney World any time of year (and down jackets do not take well to rain). Depending upon your sensitivity to cold weather and/or style preference, there are also other accessories you might want to pack. Some people love scarves, I find them to be an inefficient hassle. Some people love thick socks, I view these as ill-advised "moisture sponges."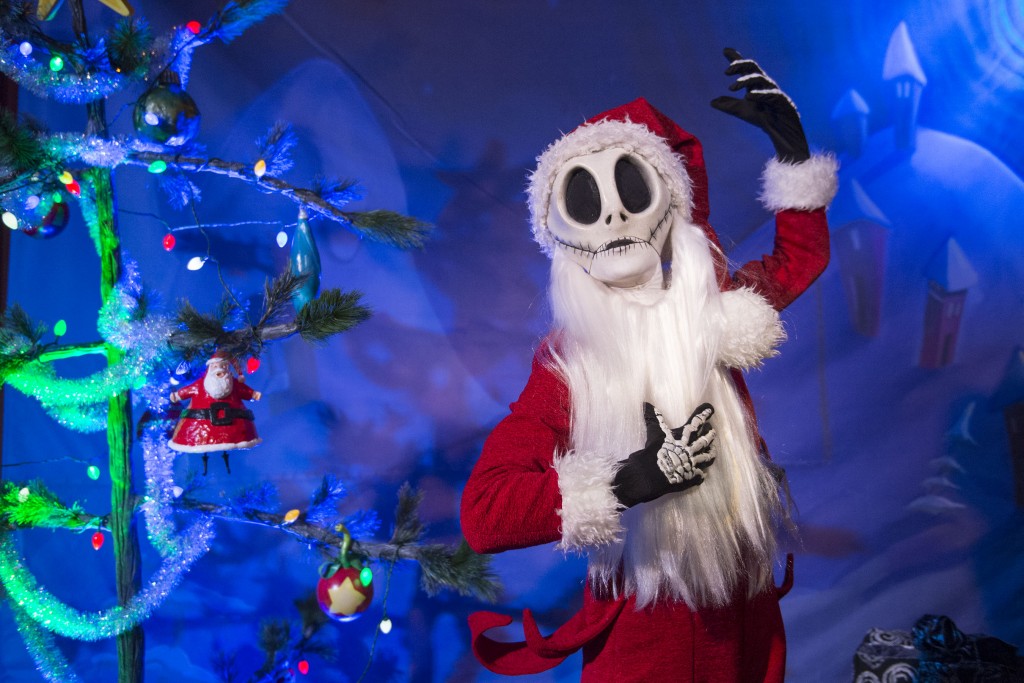 By: disneytouristblog