Santa's Enchanted Forest – November 3, 2016 to January 8, 2017
The largest Christmas-Themed Amusement Park and Carnival is back on its 26th year with its 3 million lights, 92″ christmas tree, and the carnival rides for little ones and those wanting a little more extreme.
Located in the heart of Miami in Tropical Park, you will no doubt see the lights from the highway as you drive past.
It is a huge sprawling lively event, just coming to see the lights is worth the trip. Tons of entertainment for kids and families round it all up. There are the many live shows, games, magic acts, mazes, all sorts of rides, from carrousels to roller coasters and drop towers and of course, the carnival food!
When? November 3, 2016 to January 8, 2017 – 5:00pm to Midnight
Where? Tropical Park, on the Palmetto (SR826) and Bird Road (40th Street) 7900 SW 40th Street, Miami, FL 33155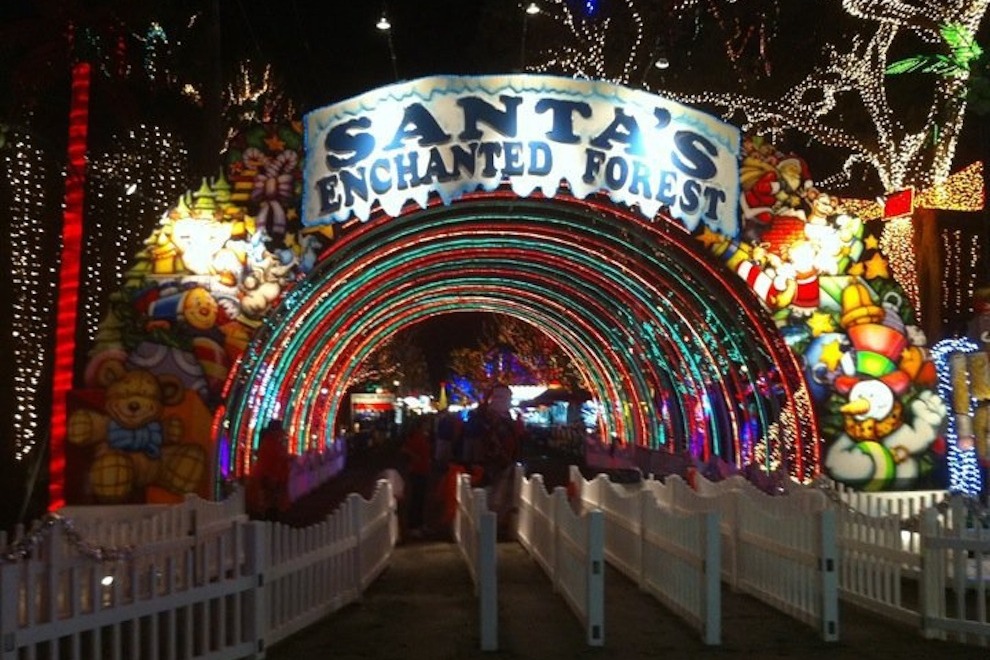 Christmas Tree Lighting and Food Truck Invasion at Bayfront Park – November 25, 2016
The official kick off to the holiday season in downtown Miami takes place the day after Thanksgiving as Bayfront Park unveils its 50-foot tree covered with glittering lights.
The countdown to the tree lighting is accompanied by cheery holiday music and Miami's legendary food trucks! So come and take a break from the shopping and enjoy the spirit of the holidays.
When? Friday, November 25, 2016, Details TBA, last year: Food trucks and holiday music 5:00 pm to 9:00 pm, tree lighting at 7:00 pm
Where? Bayfront Park 301 N. Biscayne Blvd., Miami, FL 33132
Where to Park?: There is limited, paid parking at Bayfront Park. You can also park at Bayside Marketplace nextdoor or take the Metrorail to the Government Center Station then transfer to the Metromover Inner Loop to Bayfront Park.
How Much? FREE!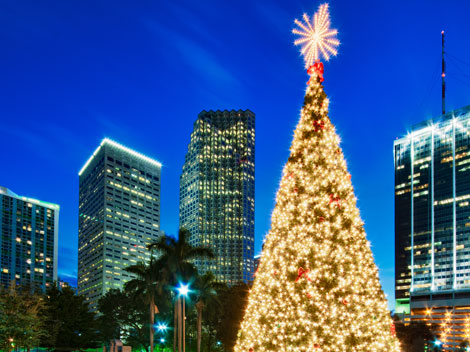 Miami Lantern Light Festival
A spectacular evening of dazzling lights, colors, shapes, and themes, a fantastic warm up for the holiday season!
The Lantern Light festival is a six week celebration of Chinese culture featuring massive lanterns, inspiring performances, and incredible cuisine.
Each Chinese lantern is custom-built by Chinese artisans and typically takes four weeks and a team of seven to complete.
The lanterns are handmade from hundreds of pieces of silky cloth. Some are over 30 feet high and others are up to 300 feet long.
When? November 30, 2016 – January 8, 2017 – 5:00 pm to 11:00 pm
Where? Miami – Dade County Fair Expo Center at 10921 SW 24 Street, Miami, FL 33165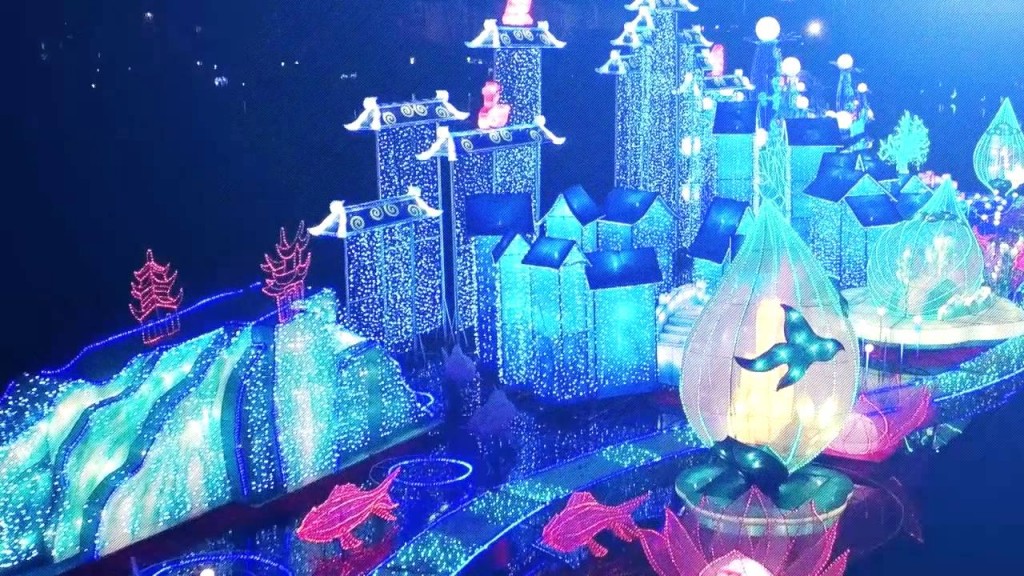 Winterfest Boat Parade – Saturday, December 10, 2016
Sailboats, Yachts, Barges, Gondolas, Kayaks… ANYTHING that floats, all decked up with thousands of lights and a merry spirit, traversing the waters of the intracoastal, what could be more fun this holiday season?!
On its 44th year, the Winterfest Boat Parade has become one of the most awaited events, and this year with the theme "Fairytales Afloat" the Ft. Lauderdale shoreline will be coming alive once again.
Some fantastic entries and surprises in the past have included the Circus barge, complete with elephants and acrobats, a floating bus, a fire truck, Mickey and Minnie…
And this year's Grand Marshal? Our very own Mr. 305 Pitbull!
When?: Saturday December 10, 2016, sails at 6:30 p.m. ends approximately 10:30 p.m.
Where?: Intracoastal Waterway from Ft. Lauderdale to Pompano Beach. Parade starts at the New River where parading boats will be lining up west from Stranahan House to the Performing Arts Center, then move along towards the Intracoastal where they start heading up. Parade ends just south of Atlantic Blvd, at Lake Santa Barbara in Pompano Beach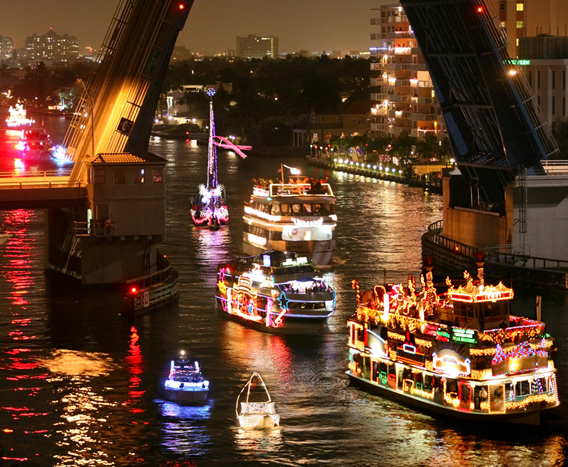 Zoo Lights and Holiday Gifts For The Animals at Zoo Miami
It's that magical time of the year as the park transforms into a fabulous array of shimmering trees and dazzling (animal-shaped of course) lights that adorn every corner of this fantastic animal kingdom.
And during the day, the best part is watching all our fluffy fellows open their Christmas presents…
What else? Carousel rides, photo with Santa, cookies and hot cocoa… (additional fees)
When?: Gifts with the Animals from December TBA, 2016
Zoo Lights from December TBA, 2016 – 7:00 pm to 10:00 pm
Where?: Zoo Miami at 1 Zoo Boulevard, 12400 SW 152 Street, Miami, FL 33177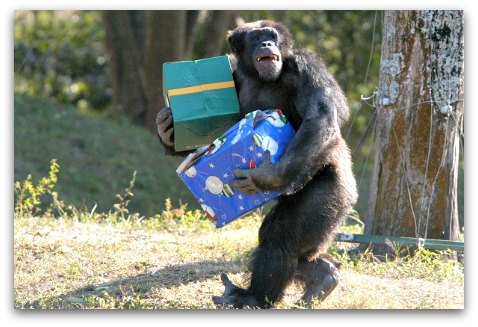 The Annual Living Nativity at Miami Shores Presbyterian Church
Let's herald the Christmas season with a live, open-air reenactment of the Christmas Story.
Featuring live camels, donkeys, goats and sheep, along with an innovative mix of digital and live-action characters, including Mary, Joseph, Jesus, the prophets, angels, the Wise Men and more!
This spectacular depiction, complete with narration, digital projections and a choir, is fun for the entire family!
When? Friday, December 9 and Saturday, December 10, 2016 from 6:30 to 8:30 pm
Where? Miami Shores Presbyterian Church, 602 NE 96th Street, Miami Shores, FL 33138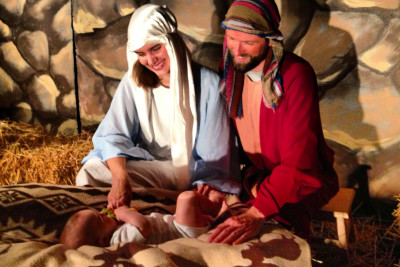 By: miamiscapes