From the moment the sun rises over the Sonoran Desert until long after it sets, Scottsdale offers exciting options for things to see and do. From outdoor adventures and championship golf to upscale shopping and spa treatments, Scottsdale days can be as active or relaxed as you'd like. And after dark, every hour is happy hour, especially in downtown where more than 80 restaurants, clubs and lounges await.
AZ on the Rocks
Arizona's largest indoor climbing gym with 14,000 square feet of textured climbing terrain. Whether you're an experienced climber or a beginner, AZ on the Rocks will help you learn the ropes and perfect your technique.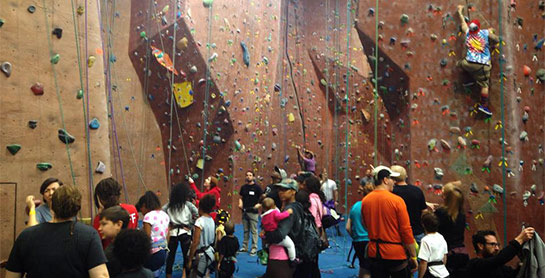 Casino Arizona
Enjoy all your favorite casino games, as well as fine dining and live entertainment at Casino Arizona. Who knows? You may win big at this Scottsdale gem.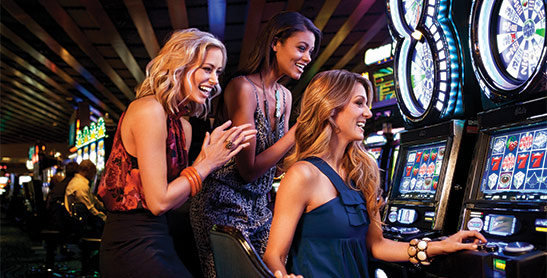 Queen Creek Olive Mill
Learn about the process of creating gourmet olive oil. Products from flavored oils and tapenades to bath products are available in the Mill's marketplace. Enjoy lunch onsite at Del Piero.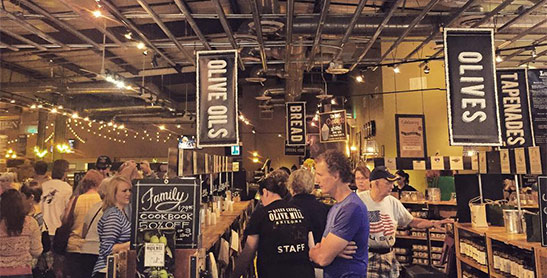 Hot Air Ballooning
You'll have to get up early for this one (most flights depart at sunrise), but the spectacular views will make it all worthwhile. As your balloon lifts off, you'll fly low enough to see desert critters scurrying about below. Then, as you gain altitude you'll get amazing 360-degree views of Valley of the Sun and the surrounding mountain ranges.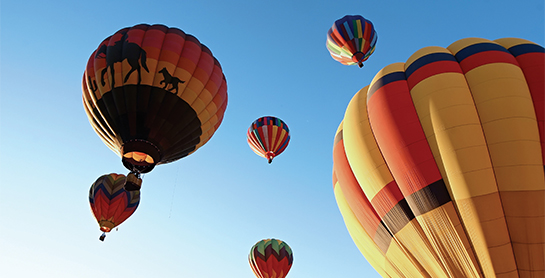 Desert Botanical Garden
The Desert Botanical Garden showcases more than 50,000 arid-land plants from the world's deserts in a breathtaking natural setting. Explore the Garden's paved thematic trails, which illustrate topics like conservation, desert wildflowers, and plants and people of the Sonoran Desert. The Garden also offers guided tours, Gertrude's restaurant and special events, including live concerts, summer Flashlight Tours, Las Noches de Las Luminarias, art exhibitions, and more.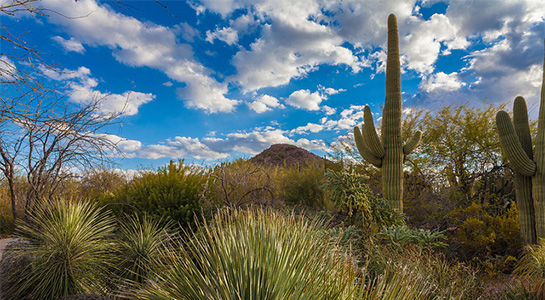 Pueblo Grande Museum & Archaeological Park
Discover the culture of the ancient Hohokam at this 1,500-year-old archaeological site. A fully accessible 2/3-mile trail takes you through a prehistoric Hohokam village site that includes a partially excavated platform mound, ball court and replicas of traditional dwellings. Within the museum you'll find permanent exhibits on Hohokam culture and hands-on activities to help children learn about archaeology. The museum hosts several annual events including the popular Indian Market in December.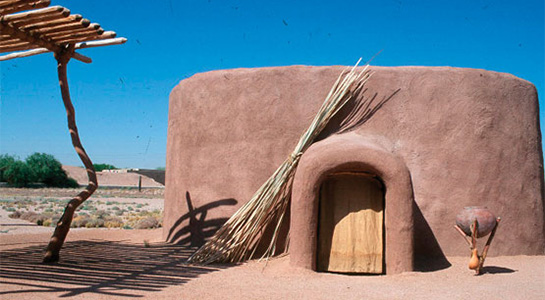 By: experiencescottsdale
From gorgeous beaches to expansive golf courses, most agree the Bahamas are the quintessential relaxing Caribbean vacation. There are historic attractions and bustling marketplaces in Nassau and Freeport. And if you're looking for more active pursuits, strap on some diving gear and explore the coral reefs or hike through the expansiveLucayan National Park. Kid-friendly attractions like The Dolphin Experience on Grand Bahama Island make this a great family destination as well.
The Dolphin Experience
Take your animal-loving children to the Dolphin Experience on Grand Bahama Island, where they can interact with some friendly Atlantic bottlenose dolphins in one of the largest dive programs in the Caribbean. Recent visitors praise the professional and informative staff as well as the well-behaved dolphins.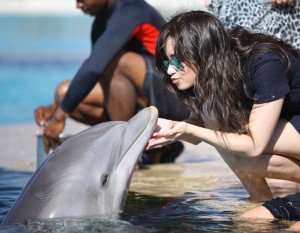 Port Lucaya Marketplace
Shoppers, rejoice! There are more than 80 stores to lose yourselves in at the Port Lucaya Marketplace of Grand Bahama Island. Duty-free perfume and jewelry are the most popular purchases at Freeport's Port Lucaya. But you can also buy some Bahamian straw crafts in many of the 12 island-style buildings that make up this shopping complex.

Christ Church Cathedral
If you're up for a bit of sightseeing, make the journey to Christ Church Cathedral in Nassau.Originally built in 1670, Christ Church Cathedral was restored as recently as the 1990s. And the mahogany pews you'll spot upon entry are replicas of the originals. The breathtaking old church is an architectural beauty to experts and travelers, who suggest you spend a little time perusing the stone embedded memorials of previous parishioners or admiring the colorful decor and stain glass windows.

Thunderball Grotto
Never say never again when asked if you've been to Thunderball Grotto — this top snorkeling and scuba diving destination reached Hollywood fame for its appearance in two James Bond flicks ("Thunderball" and "Never Say Never Again"). The intricate, underwater maze located on Staniel Cay is enclosed by sky-high cave ceilings with holes just big enough to let the sun shine through and reflect off the water.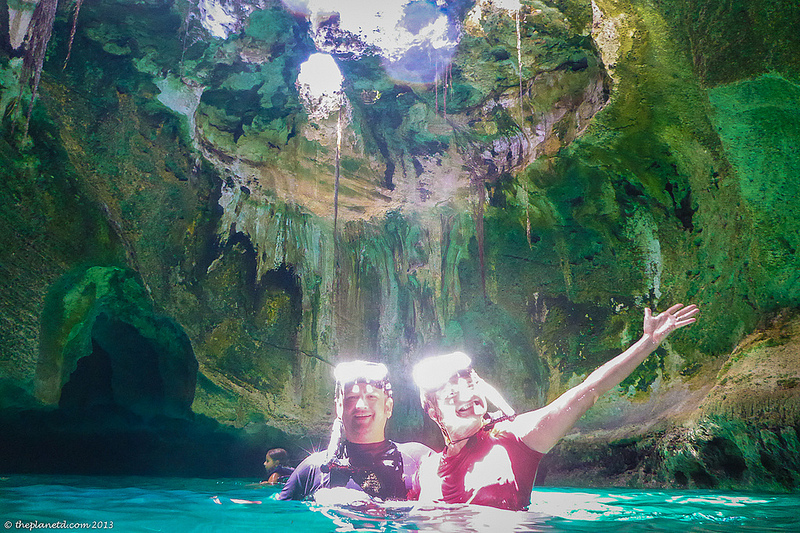 Junkanoo
If you're traveling to the Bahamas over the winter holidays, travelers urge you to partake in Junkanoo. Held all over the islands with the biggest celebration taking place on Bay Street in Nassau, Junkanoo is a night parade held on Boxing Day (Dec. 26), New Year's Day and then again in the summertime.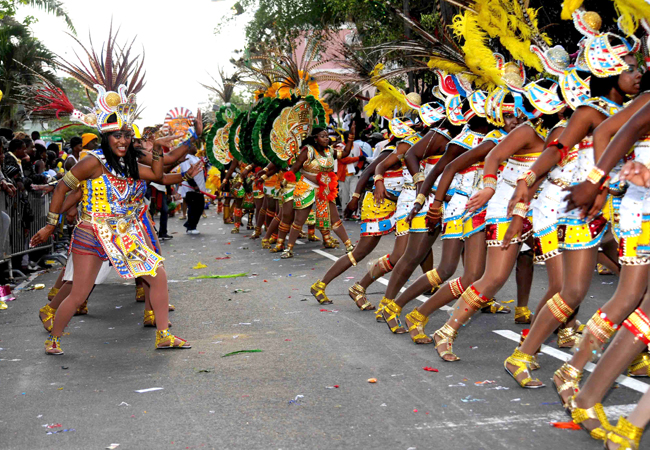 Lucayan National Park
There are three national parks on Grand Bahama, but this is the definitive favorite. A 40-acre spread of mangroves, palm and pine trees, Freeport's Lucayan National Park also contains lovely white sand beaches, the impressive Gold Rock Beach and one of the longest underwater limestone caves in the world.

By: travel.usnews
The beaches and nightlife here are key diversions for many Cancún vacationers. But the area also earns praise for cultural activities like Chichén Itzá and the turtle farms of Isla Mujeres. The area's golf greens are also quite nice — you might want to arrange a morning tee time at Cancun Golf Club at Pok-Ta-Pok. If there's extra time, consider taking a day trip to nearby Tulum to see some of the best preserved Mayan ruins in all of Mexico.
Chichen Itza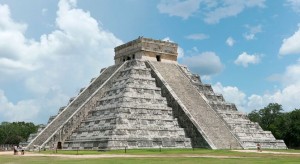 Chichén Itzá is a large Mayan archaeological site and one of the most notable and recognized landmarks on the Yucatán. The site itself was originally a main hub of Mayan civilization and has since been named a UNESCO World Heritage Site. The focal point of the ruins is the pyramid-like El Castillo that was once used by Mayans as a temple for worship.
Isla Mujeres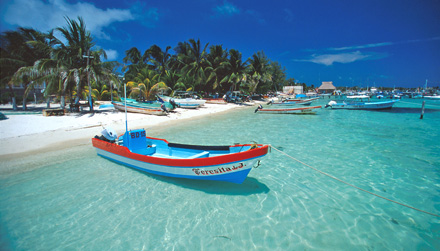 To escape the frantic beat of Cancún's nightlife and beaches, head to Isla Mujeres (or the Island of Women). There is little to do on this small island just 8 miles off the Yucatán Peninsula, but travelers like it that way. Despite the island's sleepy reputation, it hosts a few sites worth checking out. One is the Hacienda Mundaca, the ruined mansion of a 19th-century slave trader named Mundaca.
Playa Tortugas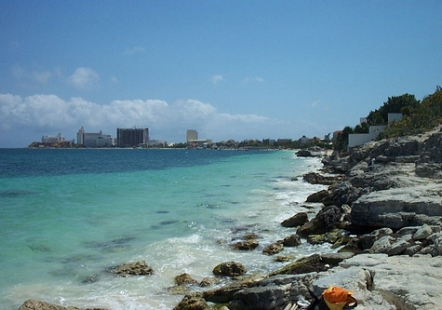 Widely considered a locals beach spot, travelers laud Playa Tortugas for its relaxed atmosphere and clean sands. The area also has several open-air restaurants that make for great evening dining.
El Rey Ruins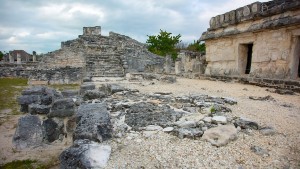 While they may not have the awe factor of Chichén Itzá, El Rey Ruins have convenience on their side. Located in the heart of the Hotel Zone, these ruins are extremely accessible to visitors, and the site's small size makes it easy to see in a short time.
Interactive Aquarium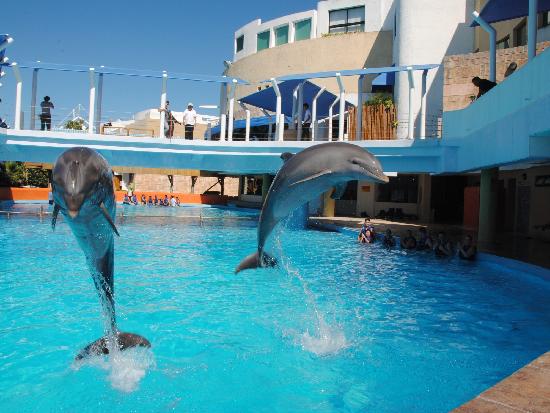 If you're visiting Cancún with kids in tow, the Interactive Aquarium is worth a look. Located in the La Isla Shopping Village just west of the Hotel Zone, this family-friendly attraction takes a hands-on approach to educating visitors about local marine life. From touch tanks to dolphin swims to shark feedings, you'll get up close and personal with several underwater dwellers.
Fuente: travel.usnews.com
It's a tiny country (the size of South Carolina) that packs a big punch—Panama, the umbilical cord between Central and South America, boasts a combined Caribbean and Pacific coastline of almost 1,800 miles. That's a lot of beckoning beach. Not to mention the lush interior of the country, which offers around 5 million acres of national parks and cooler temperatures when it's blazing hot on the coast. Here are six reasons to go right now.
EAT LIKE A LOCAL
Skip the ubiquitous chain restaurants in favor of authentic Panamanian fare at El Trapiche in Panama City. Try all the local favorites like ropa vieja, arroz con pollo, empanadas, seafood stew, and all manner of delicious fried starches. Wash it down with a locally brewed Balboa cerveza.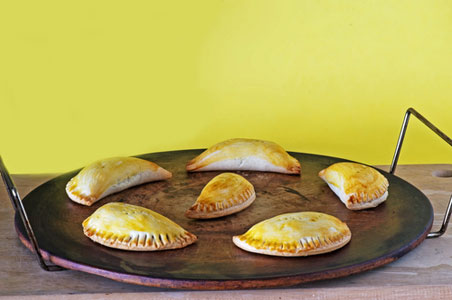 BOCAS DEL TORO
Hankering to get out of the city? Just a one-hour flight from Panama City is the Bocas del Toro island chain, nestled into the country's far northern Caribbean coast. The sea is cerulean; the beaches alabaster—pretty much every clichéd adjective used to describe a tropical paradise applies. Though the islands have gotten a lot of press lately as the next undiscovered Caribbean destination, it remains just enough off the main tourist track to retain much of its authenticity and low-key charm. The six main islands are densely forested, so plan at least one-day hike to a (for now) deserted white-sand beach.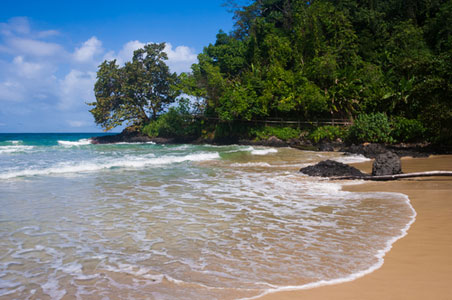 COMARCA DE GUNA YALA
Bocas del Toro too developed for you? Try the Comarca de Guna Yala. It's a narrow, 140-mile long strip on the Caribbean coast, an autonomous region administered by the indigenous Kuna people. The main draw is the pristine Archipiélago de San Blás (Guna Yala), nearly 400 islands scattered in the sea like pearls, each of them a castaway's dream. There are a limited number of resorts on the islands, so book both flight and hotel far in advance. Once there, you can snorkel the reefs (no scuba diving allowed unless you bring your own boat and tanks, and get permission in advance), and shop for vibrant, hand-stitched molas, embroidered fabrics made and worn by the Guna people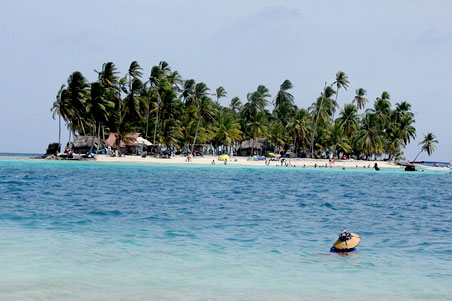 THE PANAMA CANAL
It's a must-do for a reason: The Panama Canal is a spectacular feat of engineering—all the more so for having been completed nearly 100 years ago in 1914. Check it out from the water on either a full or partial transit by boat of the 50-mile route from Colón to Panama City. After you've seen the locks from the inside, go back to check out the fantastic museum at Miraflores. Make sure to buy the full ticket, which entitles its bearer to a visit of the four-story museum's exhibitions, a short, informative movie, and best of all, to an eye-level view of the gigantic "Panamax" ships transiting the canal from the observation deck outside.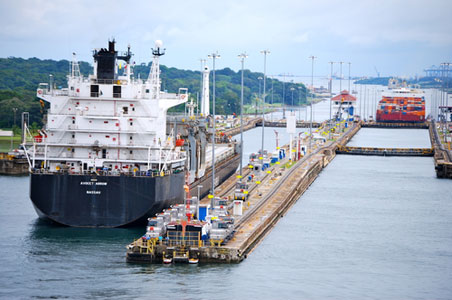 CASCO VIEJO IN PANAMA CITY
Reminiscent of Old San Juan, this elegantly crumbling old quarter of the city dates to the late 1600s. Now a UNESCO Heritage Site, it is undergoing renovations daily, with lovingly restored buildings abutting picturesquely crumbling shells, and hip wine bars and coffee shops sharing real estate with art shops and churches from the 1670s. An afternoon stroll of the cobblestone streets is a must. For an even older city-within-a-city, check out the ruins of Casco Antiguo, on the eastern edge of downtown. Dating to 1519, the city was the first permanent settlement on the Pacific Ocean, and eventually attained a population of 10,000 people. In 1671, captain Henry Morgan (Captain Morgan of the rum) sacked and burned the city, leaving it the shell of ruins that tourists can visit today. Climb the bell tower of the ruined cathedral for a nice view of the city skyline to the west.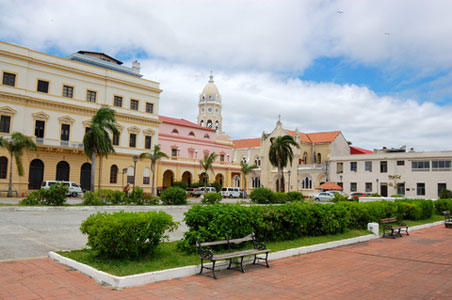 By: fodorstravel