From gorgeous beaches to expansive golf courses, most agree the Bahamas are the quintessential relaxing Caribbean vacation. There are historic attractions and bustling marketplaces in Nassau and Freeport. And if you're looking for more active pursuits, strap on some diving gear and explore the coral reefs or hike through the expansiveLucayan National Park. Kid-friendly attractions like The Dolphin Experience on Grand Bahama Island make this a great family destination as well.
The Dolphin Experience
Take your animal-loving children to the Dolphin Experience on Grand Bahama Island, where they can interact with some friendly Atlantic bottlenose dolphins in one of the largest dive programs in the Caribbean. Recent visitors praise the professional and informative staff as well as the well-behaved dolphins.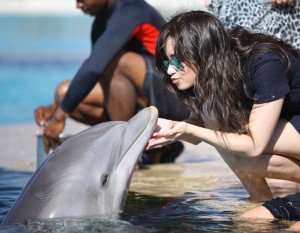 Port Lucaya Marketplace
Shoppers, rejoice! There are more than 80 stores to lose yourselves in at the Port Lucaya Marketplace of Grand Bahama Island. Duty-free perfume and jewelry are the most popular purchases at Freeport's Port Lucaya. But you can also buy some Bahamian straw crafts in many of the 12 island-style buildings that make up this shopping complex.

Christ Church Cathedral
If you're up for a bit of sightseeing, make the journey to Christ Church Cathedral in Nassau.Originally built in 1670, Christ Church Cathedral was restored as recently as the 1990s. And the mahogany pews you'll spot upon entry are replicas of the originals. The breathtaking old church is an architectural beauty to experts and travelers, who suggest you spend a little time perusing the stone embedded memorials of previous parishioners or admiring the colorful decor and stain glass windows.

Thunderball Grotto
Never say never again when asked if you've been to Thunderball Grotto — this top snorkeling and scuba diving destination reached Hollywood fame for its appearance in two James Bond flicks ("Thunderball" and "Never Say Never Again"). The intricate, underwater maze located on Staniel Cay is enclosed by sky-high cave ceilings with holes just big enough to let the sun shine through and reflect off the water.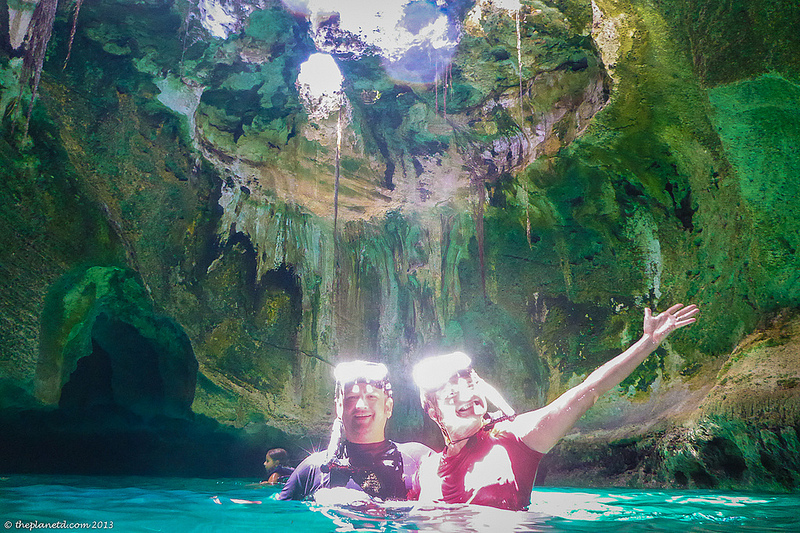 Junkanoo
If you're traveling to the Bahamas over the winter holidays, travelers urge you to partake in Junkanoo. Held all over the islands with the biggest celebration taking place on Bay Street in Nassau, Junkanoo is a night parade held on Boxing Day (Dec. 26), New Year's Day and then again in the summertime.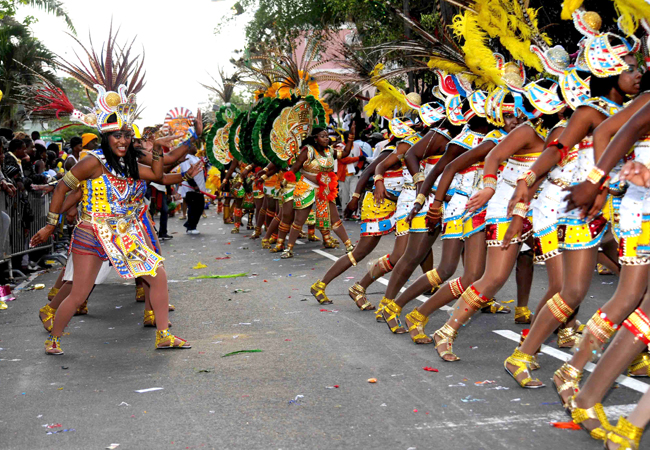 Lucayan National Park
There are three national parks on Grand Bahama, but this is the definitive favorite. A 40-acre spread of mangroves, palm and pine trees, Freeport's Lucayan National Park also contains lovely white sand beaches, the impressive Gold Rock Beach and one of the longest underwater limestone caves in the world.

By: travel.usnews