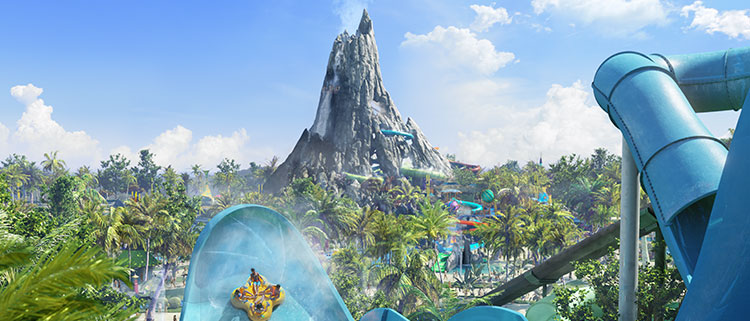 ORLANDO — For more than a moment, you feel the way "Avatar" hero Jake Sully felt plunging down the side of a floating mountain and coming just close enough to a giant wave to feel the mist on your face — all while on the back of a flying banshee that then swoons and soars high above the land of Pandora.
Flight of Passage, the new signature ride of Disney World's $500 million Pandora-World of Avatar experience, has been designed to make riders feel like they are in an alien land. And it delivers.
Not to be outdone, however, all of the major theme parks in Orlando are using technology this year to give park-goers that immersive feel of a simulated reality. Guests can speed through the streets chasing "Tonight Show" host Jimmy Fallon at Universal Orlando on the new Race Through New York attraction. Young theme park visitors can karate-chop their way to victory at Legoland's Ninjago World. And next month SeaWorld will unleash its first virtual reality roller coaster when Kraken reopens.
"Technology is really playing a key role," said Arthur Levine, a theme park expert for About.com. "All of these things are really incorporating technology to be able to tell stories in very unique ways."
Easily the most powerful and immersive experience is Disney's Flight of Passage, where riders are thrust into the land of gigantic Na'vi aliens with the use of state of the art 3-D simulated technology. Sure, you are strapped onto a motorcycle-shaped seat in front of a blue screen, wearing 3-D glasses, but you feel like you are there in Pandora experiencing a Na'vi rite of passage.
"It creates a new sense of immersion for guests where they really have a sense of place," said Jon Landau, executive producer of the movie "Avatar," which inspired Disney's Pandora land, located at Animal Kingdom. "You are literally going to another world, figuratively and literally."
Levine says without question Disney has raised the technology bar with Flight of Passage.
"Like all motion simulations, you really don't move more than a couple of inches in any direction, but the experience is so convincing," he said. "This is the ultimate to this point."
But the technology revolution isn't just on the rides. Visitors to Universal's new water park Volcano Bay will get an experience they've never had in a packed amusement park: No lines! There are no areas to stand in line because park-goers will be in line virtually, thanks to new wearable technology, TapuTapu, that will allow them to enjoy the rest of the park until it's their turn. The Jimmy Fallon ride will also have virtual line capability.
 Here's a look at some of the best new attractions in Florida this summer:
WALT DISNEY WORLD
Pandora-World of Avatar
Walt Disney World's 12-acre land inspired by the "Avatar" movie opens in Florida in late May at the Animal Kingdom park. The marquee attraction at the half-billion-dollar land is Flight of Passage, where a 3-D simulator plunges riders into a cinematic world. You feel like you're riding on the back of a banshee, a bluish, gigantic, winged predator that resembles something out of the Jurassic era. At night, Pandora transforms into a sea of color with glowing lights on artificial plants and even in the pavement. The enormous blue Na'vi aliens from the "Avatar" movie appear sparingly, really just on Flight of Passage and a second attraction called Na'vi River Journey.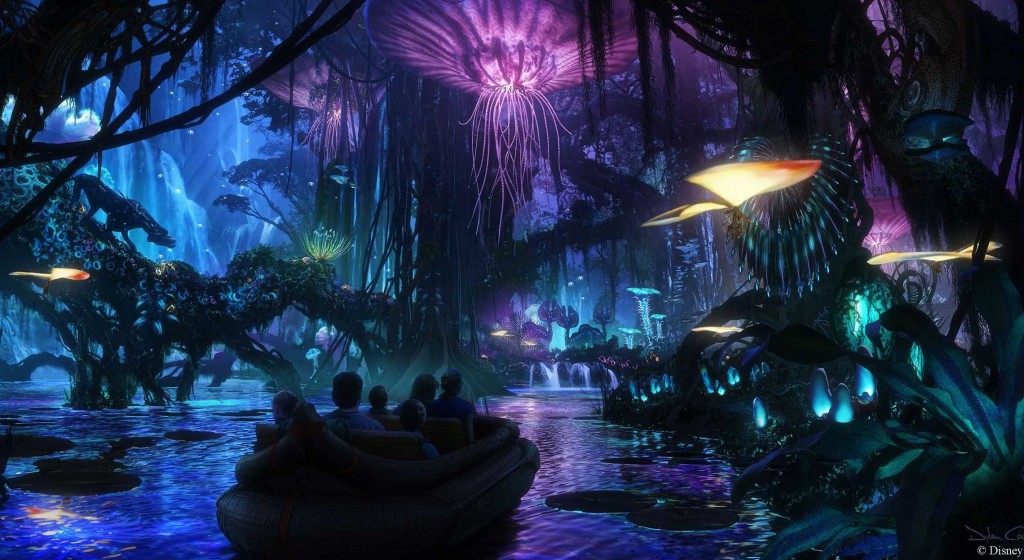 UNIVERSAL ORLANDO
Volcano Bay
Volcano Bay is Universal Orlando's new water-themed park with a huge, exploding volcano as its centerpiece. The resort is calling Volcano Park its "third park," after Universal Studios and Islands of Adventure. Universal closed the nearly-40-year-old Wet 'n Wild water park to make way for the more intensely-themed Volcano Bay, whose story line is that visitors are entering a Pacific island belonging to the Waturi people. The opening of the water park in May marks the debut of the TapuTapu wearable wristband which can pay for food, open lockers, trigger special effects, set spending limits on the kids and eliminate waiting in lines by sending alerts when it's your turn for a ride.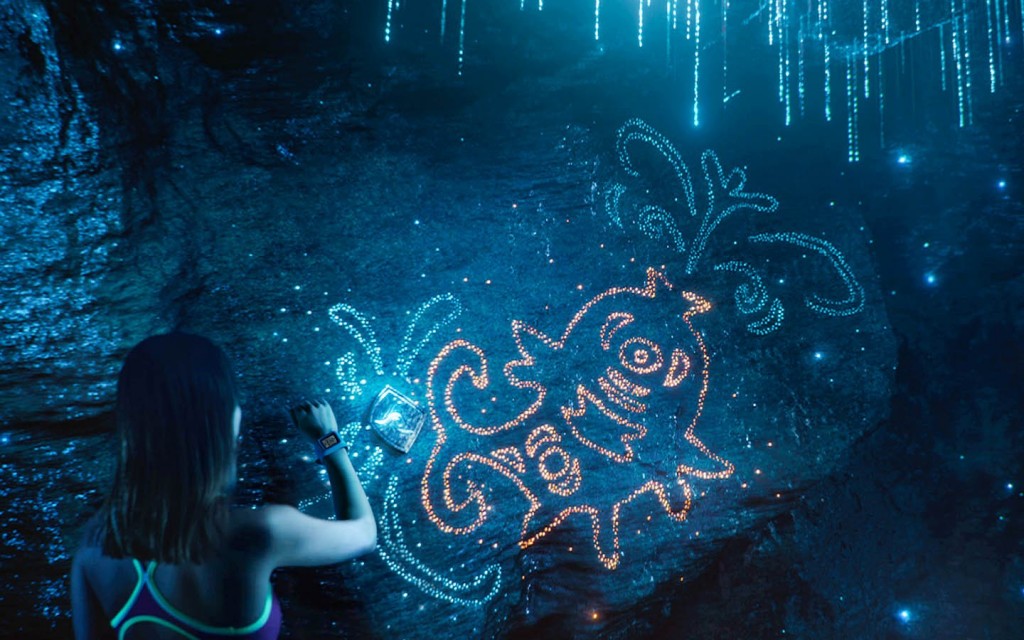 Race Through New York Starring Jimmy Fallon
At the Jimmy Fallon attraction, which opened in April, visitors enter an area made to look like the lobby of a Rockefeller Center building. On display are photos, videos and memorabilia from decades of past "The Tonight Show" shows. The ride is pioneering the use of virtual lines, which allows visitors to watch live entertainment or hang out in a lounge instead of waiting in line. When it's their turn to go on the ride, visitors are alerted. The 3-D simulator ride gives visitors the experience of drag-racing through the streets and in the clouds above New York City.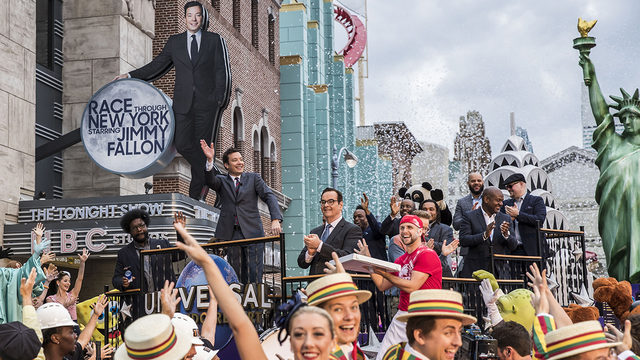 SEAWORLD ORLANDO
Kraken
Virtual reality is coming to a roller coaster at SeaWorld's Orlando's Kraken 17-year-old ride. Visitors wanting the virtual reality experience can choose to wear a virtual-reality headset that make them think they're going on a deep-sea mission alongside sea creatures. It is SeaWorld's first digitally-enhanced ride experience and is set to debut June 16.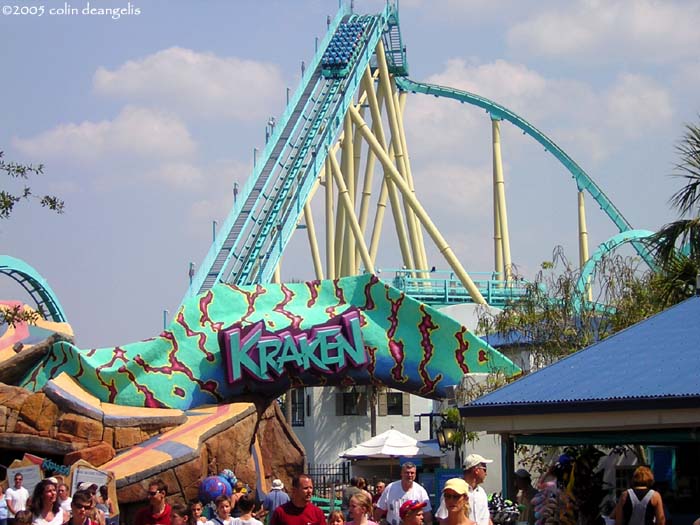 By TERRANCE HARRIS / Associated Press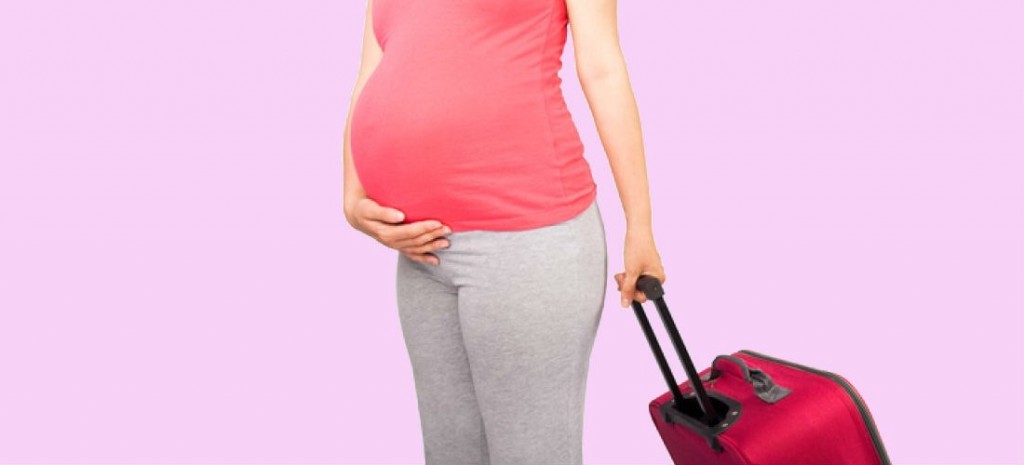 Wondering if you will be able to enjoy anyrides at Disney World while pregnant?   Here's some great news…expectant mothers can expect to have a lot of fun on a Disney vacation.   You'll have to skip the roller coasters and thrill rides but Walt Disney's original vision for his theme parks were for a place where families experienced things together so there are lots and lots of great attractions that you will be able to enjoy.    Rides all have signs posted near the entrance warning of any exclusions or limitations for physical considerations; these attractions will have a red triangle next to them on the Disney theme park map.   The park maps are your friend for another reason –that's the fastest way to find the location of the nearest restroom.
Important!  The tips below should apply most healthy pregnancies but you should consult with your doctor about specific cautions relating to visiting the Disney theme parks during your pregnancy.   Heat, humidity and exertion may affect you differently during pregnancy so make sure you pay attention to swelling, fatigue, dizziness or any unusual symptoms.   Each of the Disney theme parks has a First Aid Center – do not hesitate to stop by if you start to feel any unusual symptoms.
Magic Kingdom Rides & Attractions Suitable During Pregnancy:
Walt Disney World Railroad
Swiss Family Tree House
The Magic Carpets of Aladdin
Enchanted Tiki room
Jungle Cruise
Pirates of the Caribbean
Tom Sawyers Island
Country Bear Jamboree
Hall of Presidents
Liberty Square Riverboat
Haunted Mansion
It's a small world
Peter Pan's Flight
Mickey's Philharmagic 3D Movie
Enchanted Tales with Belle
Under the Sea – Journey of the Little Mermaid
Prince Charming Regal Carrousel
The Many Adventures of Winnie the Pooh
Dumbo the Flying Elephant
Astro Orbiter
Tomorrowland Transit Authority PeopleMover
Walt Disney's Carousel of Progress
Buzz Lightyear's Space Ranger Spin
Monsters, Inc. Laugh Floor
Parades
Shows & Live entertainment
Disney Advises Against Riding These Magic Kingdom Attractions During Pregnancy:
Splash mountain
Big Thunder Mountain Railroad
Space Mountain
The Barnstormer
Seven Dwarfs Mine Train
Tomorrowland Speedway
Epcot Rides & Attractions Suitable During Pregnancy:
Spaceship Earth
Ellen's Energy Adventure
The Seas with Nemo & Friends
Turtle Talk with Crush
Soarin'
Living with the Land
Innoventions – StormStruck & Colortopia
The Circle of Life (film with seats – not so great)
Journey into Imagination with Figment
Disney & Pixar Short Film Festival (film with seats)
Advanced Training Lab area of Mission Space
Gran Fiesta Tour Starring The Three Caballeros
Phineas & Ferb: Agent P's World Showcase Adventure
Reflections of China (Circle-Vision movie – standing)
The American Adventure
Impressions de France (Movie with seats)
O Canada! (Circle-Vision movie – standing)
World Showcase galleries and exhibits
IllumiNations Fireworks
Epcot has some great live entertainment in the World Showcase including the Jewelled Dragon Acrobats (China pavilion) and Serveur Amusant (balancing act / France pavilion).   See the Epcot Times Guide for show times during your visit.
Disney Advises Against Riding These Epcot Attractions During Pregnancy:
Test Track
Mission Space (Experience the Training Lab while the family rides)
Disney's Hollywood Studios Rides & Attractions Suitable During Pregnancy:
Beauty and the Beast Live on Stage
The Great Movie Ride
Toy Story Midway Mania
Voyage of the Little Mermaid
Disney Jr. Live on Stage
Indiana Jones Epic Stunt Spectacular
Muppet Vision 3D
Walt Disney: One Man's Dream
Fantasmic!
Disney Advises Against Riding These Disney Hollywood Studios Attractions During Pregnancy:
Tower of Terror
Rock 'n Roller Coaster
Star Tours
Disney's Animal Kingdom Rides & Attractions Suitable During Pregnancy:
Festival of the Lion King
Flights of Wonder bird show
Finding Nemo the Musical
Triceratop Spin
Kilimanjaro Safari
Animal viewing trails
Train ride to the Conservation Station
It's Tough to be a Bug 3D.
Disney Advises Against Riding These Animal Kingdom Attractions During Pregnancy:
Kilimanjaro Safari
Dinosaur
Expedition Everest
Primeval whirl
Kali River Rapids
A Few More Tips:
Wear comfortable shoes.   If you're having any trouble with your feet and ankles swelling, be sure to wear socks that will not bind.
Snacks – You will be allowed to bring snack items into the parks but be aware that Disney does not allow glass containers or hard-sided coolers.
Disney Dining Plan – Are you having a lot of nausea?   The dining plan might not make sense if you're not eating much.   Do certain types of food seem to affect you badly during pregnancy?  Your travel agent can recommend restaurants to try and ones to avoid based on your dietary needs.
Get Some Photos – This is a special time and your baby's first trip to Disney World so you should be sure to have some photos of you at Disney World.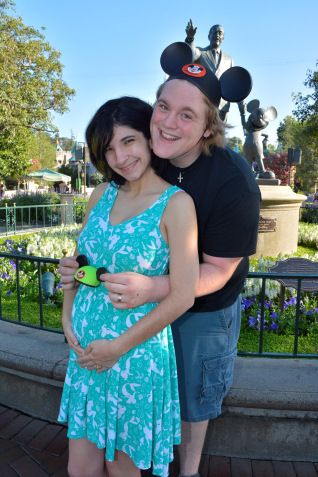 By: buildabettermousetrip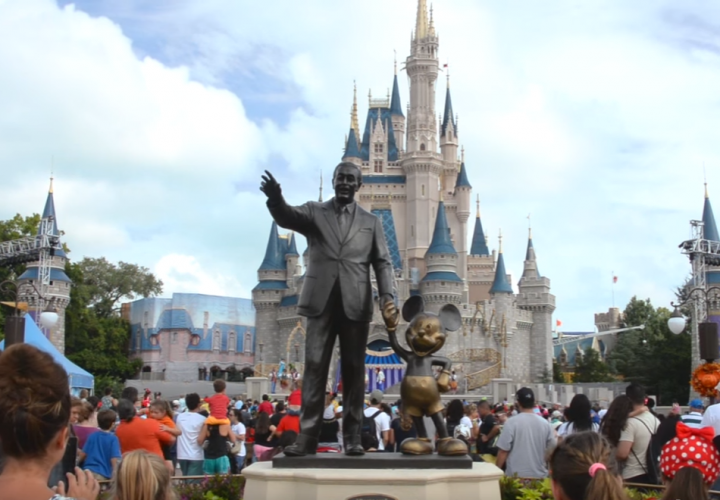 There are just so many things to do in Disney World Orlando that you can't really do everything in one day. If you're in a time-crunch but still want to make the most out of your Disney trip, here are a few tips that you need to take note of.
Make A List. There is a time and place to be spontaneous with your trips but it's not in Disney World Orlando. With its vast area and numerous amenities, you need to make a list of the attractions that you really want to see. If you like rides more than fireworks displays, put the ride options on your list including their locations, rates, and schedules.
Choose The Perfect Time To Visit. If you want to enjoy your trip without the big crowds, be flexible with your schedule. Christmas week, school breaks and holidays are a nightmare so choose dates that fall on school days. September is a perfect time because the weather is still warm and the prices drop. Early May just after spring break is also a good option.
Book In Advance. Planning is key because once you've already determined your destination and itinerary, you can book your ride tickets in advance. Don't waste time spending hours lining up just to buy tickets.
Best Time To Eat. The best times to eat in Disney World are the odd hours. Restaurants and diners get crowded during meal times so if you want to avoid them, eat lunch between 2-4 p.m. and eat dinner after 7 p.m.
Get A Vacation Package. vacation packages are a solid choice if you want to just relax and enjoy your trip. You don't really need to do a lot of planning because the tour company would take care of everything starting from transfers, food, accommodation, and the itinerary.
You can make your trip in Disney World Orlando memorable if you follow these tips. Also, take note that planning is really important on every trip.
BY: travelerstoday
Visiting a museum is always a unique experience, as each one has its own distinct characteristics, style, and of course, content. Museum subjects vary greatly from city to city, and can range from firefighter's museums to fine art, to sports. If you need help making a selection, our 10Best list highlights the top spots to visit in San Juan.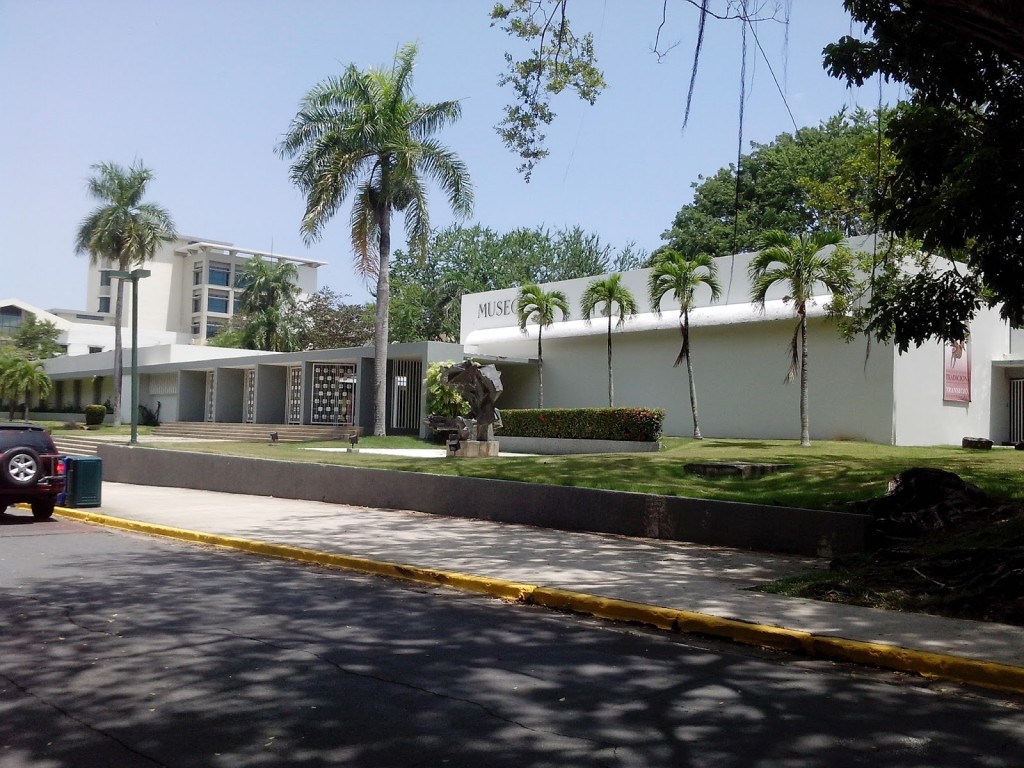 Museo de San Juan
English and Spanish language tours are available at this museum located in what used to be a major San Juan marketplace. Paintings, sculptures and an important collection of santos are featured here. A documentary film shown every hour on the hour tells about the history of San Juan from 1521 to the present day.
Museo de las Américas
This museum is located in an old Spanish troop barracks, the largest Spanish-built building in the Americas. All American cultures, genres and time periods are celebrated here with exhibits including archeological artifacts, handmade folk art, fine paintings and sculptures, figureheads carved in New England and Caribbean Indian canoes. One of the best permanent collections is a display of Puerto Rican santos.
Museo de Pablo Casals
Spanish cellist Pablo Casals made his home in San Juan for about 17 years at the end of his long life. This museum is home to his cello, piano, photographs and other memorabilia of the great musician. A selection of videotapes of Casal's concerts can be played upon request.
Museo de Arte de Ponce
This famous museum, located in Ponce, houses an extensive collection of Puerto Rican and European art including works by Van Dyck, Reubens, Rodin, Delacroix and Gainsborough. Edward Durell Stone, the architect of New York City's Museum of Modern Art also designed this building with its trademark hexagonal rooms.
Convento De Los Dominicos
On the north side of the old city, you'll find a convent originally built by Dominican Friars in 1523. Through the years it has served as a religious building, a fortress against Carib Indian raids and the island headquarters of the United States Army. A small museum is located in the chapel. The convent also houses offices of the Instituto de Cultura Puertorriqueña. If you are looking for souvenirs of your time on the island, baskets, masks, the famous cuatro guitars, santos and reproductions of Taíno artifacts are for sale here.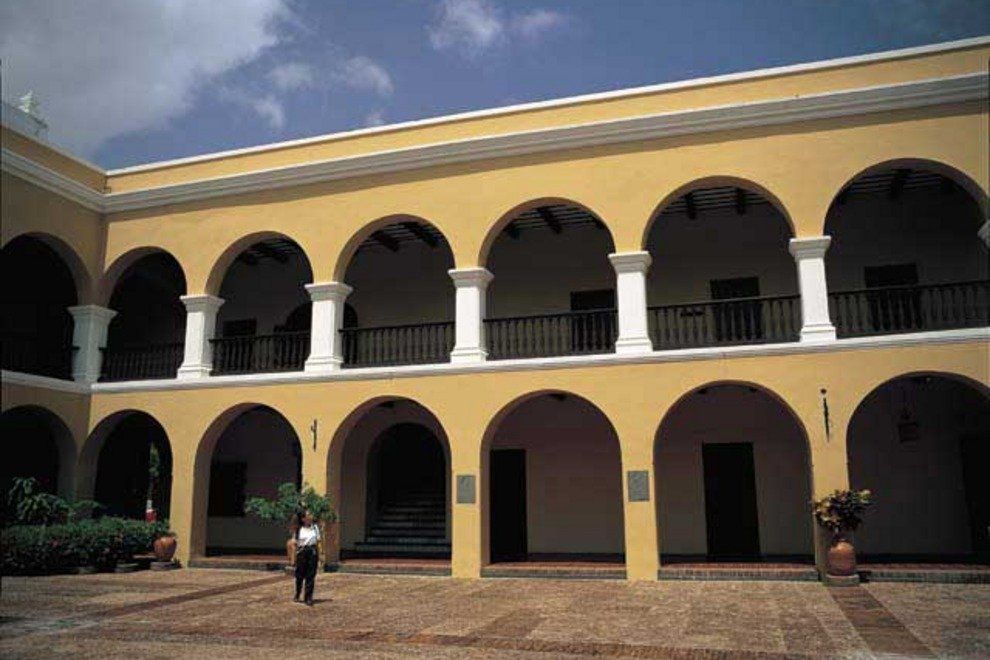 Museo del Nino
The youngsters in your party will enjoy a visit to this excellent children's museum located in a 300-year-old colonial villa. Exhibits are hands-on and include an opportunity to talk to youth in other countries on a short-wave radio, a miniature town square complete with dentist, bank and city hall and an extensive explanation of the benefits of recycling.
Museo de Arte de Puerto Rico
Puerto Rico's newest museum is a showplace. The neo-classical exterior features Spanish architectural flourishes. Inside, the history of the island's cultural heritage is explored through its paintings. Local artists are well represented, especially Franciso Oller, Jose Campeche and Angel Botello. There is also an excellent display of mid-20th-century poster pop art that was created on the island. The museum also boasts a 400-seat theater, restaurant and gardens.
Museo de Historia, Antropologia, y Arte
Located on the campus of the University of Puerto Rico, this museum seeks to present a balanced view of the history, archeology and fine arts of the island. Special exhibits highlight the indigenous inhabitants of Puerto Rico, the colonial era and the institution of slavery on the island. There is an excellent collection of fine arts including many paintings by Puerto Rican talents Francisco Oller and Jose Campeche.
La Casa del Libro
[The museum is open at the temporary location at Callejon de la Capilla #199 during renovations.] Quartered in a restored 19th-century house, this cozy museum celebrates everything about the book. Over 4000 volumes teach visitors about printing and book making. Some of the most impressive displays are illuminated manuscripts dating from the 15th and 16th centuries.
Museo Del Indio
Located on the first floor of the Cuartel de Ballaja, this museum showcases artifacts from several of the island's native cultures. Stone tools, pottery and instructive dioramas teach visitors about island life before the arrival of Columbus.
By: 10best