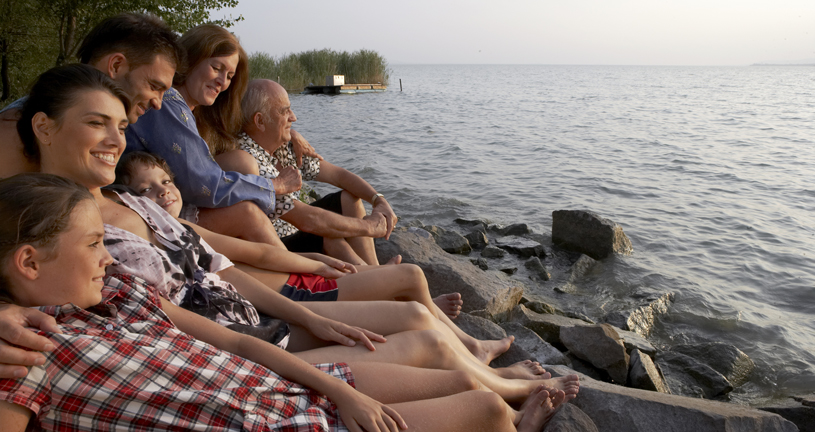 When you're traveling with your family, things can get chaotic and overwhelming. Planning ahead, using a system, and using effective organizational tools can make all the difference.
Planning on taking everyone on a good ole' family trip? Though you can't expect to completely avoid sibling skirmishes, but you canbe proactive about preventing many of the sticky situations that can come about during a family trip. Here are some tips for making your trip smoother.
1. Cross pack
Just in case someone's bag doesn't end up at your destination, cross packing can make it a little bit easier. Try putting a backup set of clean clothes for each family member in someone else's suitcase. For example, put an extra outfit and some clean pairs of underwear in your partner's suitcase.
2. Organize all of your cords and chargers in one place
Portable DVD players and iPads can be a lifesaver for parents who need to keep their kids occupied during travel. These wonderful devices can keep kids entertained for hours and provide an endless supply of entertainment. But one thing is a sure fun-killer: forgetting or losing the chargers. A good tip from OrganizedJen is to use a small pouch to organize all of your cords and chargers in one place. One that's waterproof will keep them free from any liquids and prevent damage.
3. Find apps your kids can play on an iPad without internet connectivity
If you are flying or will be in another country where you don't want to rack up international data charges, it's a good idea to have some apps on your iPad so kids can keep playing. Some apps to try include Minnie's Bow-tique, Bejeweled, Starfall, Angry Birds, Road Rally, Where's My Water, Hangman, and Tetris. Make sure you review all games before downloading them for your child to ensure you are comfortable with the content.
4. Buy a headphone splitter so multiple people can listen on one device
If you play the audio on an iPad out loud on an airplane or other mode of public transportation, it isn't unlikely you'll win over any of your fellow passengers. Make sure all of your family members can listen, even if there's only one device, by using a headphone splitter. You can find headphone splitters that allow two people to listen with their own headphones at the same time, and even ones capable of handling up to five pairs of headphones.
5. Don't forget about non-tech toys too
You don't want to be completely reliant on technology to keep your kids occupied. Batteries die and there are some circumstances when it's better to not use them. Consider bringing coloring books, lightweight paper books for reading, a travel version of Guess Who, magic markers, Crocodile Dentist, or wikki stix.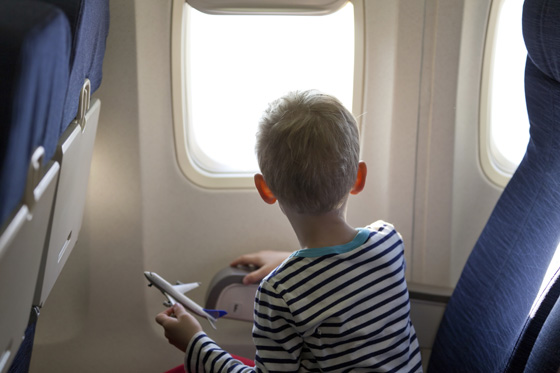 6. Limit each kid to one small pack-it bag for toys
Assign each kid to a color and then give him or her a small pack-it bag for all of his or her toys. The colors can make for easy identification. Kids will like the opportunity to choose what they want to bring. Giving them the limit of one bag helps them decide what's most important and gives them an opportunity to have some independence in deciding what they want.
7. Prepare for the noise
Whether it's coming from you kids or not, it's likely there will be times you want to just tune out the noise. Consider packing earplugs, which can be used by your family or given to other passengers in the case of a screaming baby. This might be the time to bring noise canceling headphones too, if you prefer to listen to audio and get rid of ambient noise.
8. Maximize your space
Packing cubes, folders, sacs, can help you corral all of your items and organize them for easy finding, packing, and re-packing. Again, color-coding by family member can make identification quick and easy. Jessica from bring-the-kids.com provides a wonderful guide (with pictures) to using the Pack-It System on family trips.
9. Bring snacks
Kids get hungry and to keep them from getting fussy, plan ahead with lots of nutritious snacks to keep them going. You can designate one pouch/bag as the food bag for easy organization. It helps if it's lined with a waterproof material, so just in case something spills it doesn't sabotage the rest of your stuff.
10. Bring a collapsible daypack that can be used during the day
A daypack that can compactly fit inside your suitcase can be a lifesaver during busy trips that involve several different activities. Just pull out your bag and fill it with what you need for the day, and voila! When you go home you can either pack it back into your suitcase without sacrificing too much space, or use it as an extra bag for items you've acquired
By: eaglecreek