Comarca Kuna Yala: This is the premier beach destination in Panama, with over 350 islands scattered off the Caribbean coast that offer picture-postcard beaches with powdery white sand, coral reef, piercing turquoise water, and clusters of swaying palm trees. The colorful Kuna indigenous population administers this province, and their fascinating culture is part of the reason to visit the region, too. The glitch is that scuba diving is prohibited, and lodging is mostly Robinson Crusoe rustic, but all you'll want to do here anyway is swim, sun, and swing in a hammock.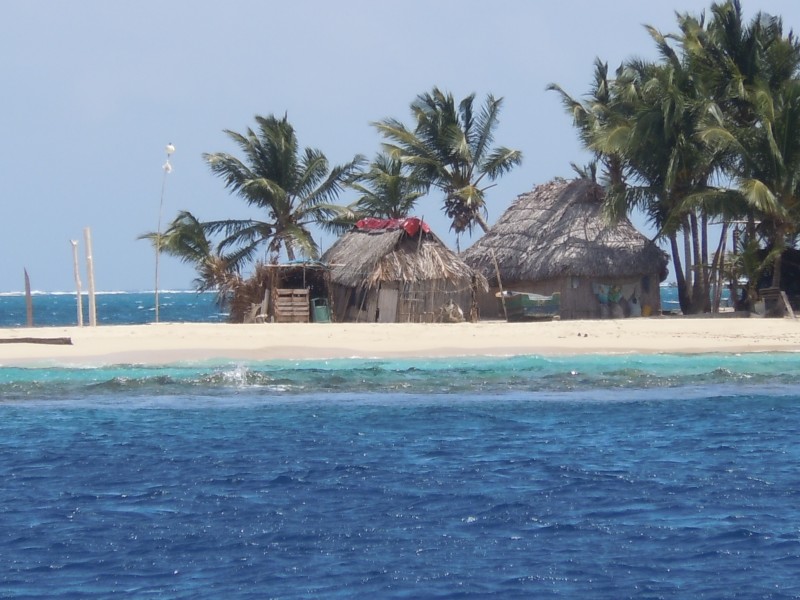 Isla Bastimentos National Park, Bocas del Toro: Cayos Zapatillas, or the "Slippers Islands" (so-called because they resemble footprints), not only fulfill the beach lover's fantasy with their soft sand backed by a tangle of jungle; they are also surrounded by a rich display of coral that attracts hordes of fish, providing good snorkeling. The park's main island, Isla Bastimentos, offers terrific beaches with clean sand and blue water, such as Red Frog Beach, Wizard Beach, and Playa Larga, which can be reached by a short walk or hike, or by boat during the calm-water season from August through October.
Las Perlas Archipelago: Despite this Pacific archipelago's proximity to Panama City, its top-notch snorkeling, white-sand beaches, and calm-water swimming conditions, the Pearl Islands are a relatively unsung beach destination. Outside of holidays and the hard-core summer, you won't find crowds here, even during weekends. It's also drier here during the rainy season.
Isla Coiba National Park: Beyond ranking as Panama's number-one diving site, Isla Coiba National Park boasts fine beaches backed by dense jungle. Tiny islands such as Granito de Oro are so idyllic that midsize cruise ships make a stop here (which could spoil your day if you're here independently). Even the beach fronting the park station seems too perfect to be true.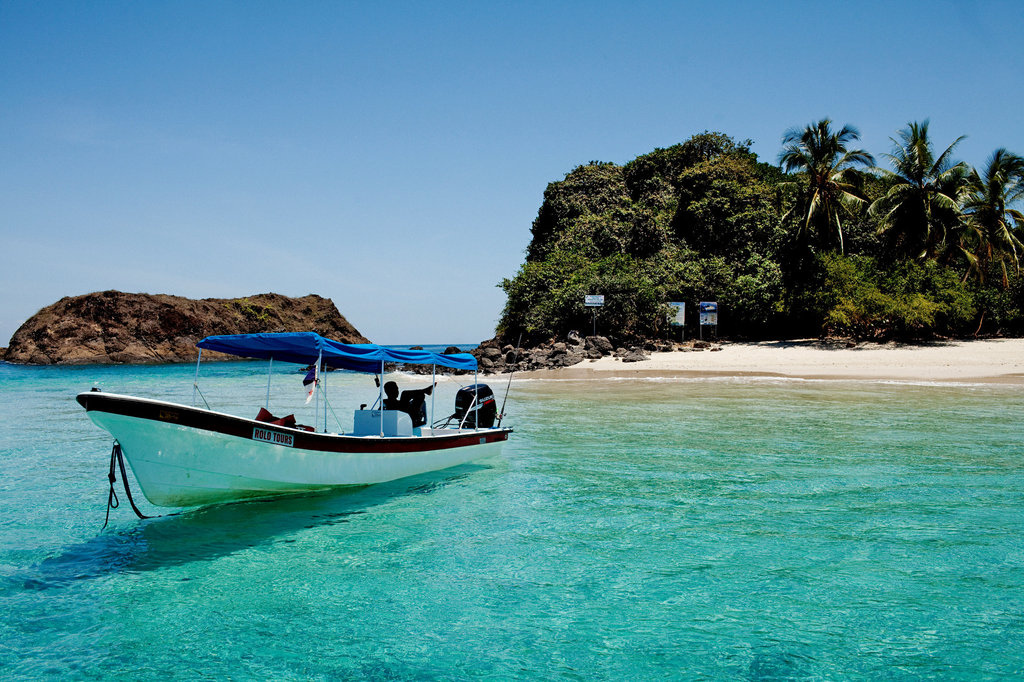 Las Lajas, Chiriquí Province: It's not the most beautiful beach in Panama, but the water is the perfect temperature and produces just the right amount of waves for bodysurfing — though there's little current. All of which means that Las Lajas is ideal for swimming, and since the beach measures more than 13km (8 miles) in length, you can walk forever. Rustic shacks and cheap restaurants are clustered on the beach at the end of the road, but it's best to bring your own snacks. If you're looking for a beach closer to David (and Boquete), try La Barqueta. Strong currents at this black-sand beach mean the water is not ideal for swimming, but it is lengthy like Las Lajas and good for walking, and there is a nature reserve here, too.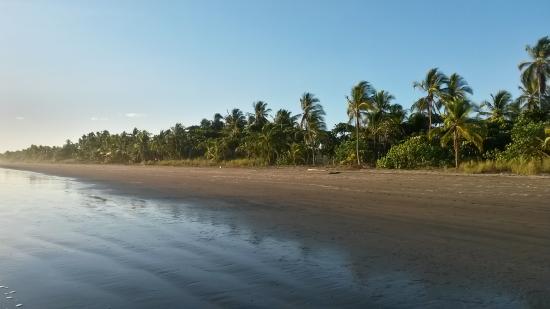 Playa Los Destiladores & Playa Venado, Azuero Peninsula: Of the multitude of beaches lining the coast of the Azuero Peninsula, these two are the cleanest and the most attractive, and they are within a 20-minute drive from each other. However, given the deforestation in the area, they are less "tropical" than other Panamanian beaches. Currents will occasionally churn up the water along the golden sand at Playa Destiladores, but a protected cove at Playa Venado means it's calm enough for a toddler, and farther east crashing waves have converted the beach into a surfing hot spot. A major bonus here is the nearby picturesque town of Pedasí, and three gorgeous lodges.
Santa Clara & Farallón, Pacific Coast: These two are the most appealing beaches along the Pacific Coast, and the best for swimming. Best of all, they lie within a 2-hour drive of Panama City. The beaches' water is bluer and the sand cleaner and whiter than its neighbors closer to the city.
By: frommers
Recently, Costa Rica has climbed the ranks as one of the top destinations in world. Warm weather year-round, pristine beaches, rainforests, and vibrant nightlife; what's not to love? Recent trends in ecotourism have only increased its popularity since Costa Rica has some of the most diverse wildlife and wilderness in the world.
"Rushing rivers, large lakes, and Pacific and Caribbean waters make it a playground for water enthusiasts."
However, what seems to draw travelers to this Central American country year after year is the abundance of water sports that can be experienced nearly any time of year. If you can think of it, you can probably do it in Costa Rica. Rushing rivers, large lakes, and Pacific and Caribbean waters make it a playground for water enthusiasts.
Whitewater Rafting
Whitewater rafting is easily the most surprising water sport in Costa Rica. Rarely do you think of rushing rivers when you think of traveling in the Caribbean and Central America; however, Costa Rica features some of the best rapids in Central America.
Rapids on Costa Rica's many rivers range from Class II, suited for novice rafters, to Class V rapids, which are for the river runners who are no strangers to intense rapids. Río Reventazón and the Río Pacuare are typically two of the best rivers for rafting down. Pay attention to the season, as parts of the Costa Rica rainy season, from June until October, can make for difficult conditions.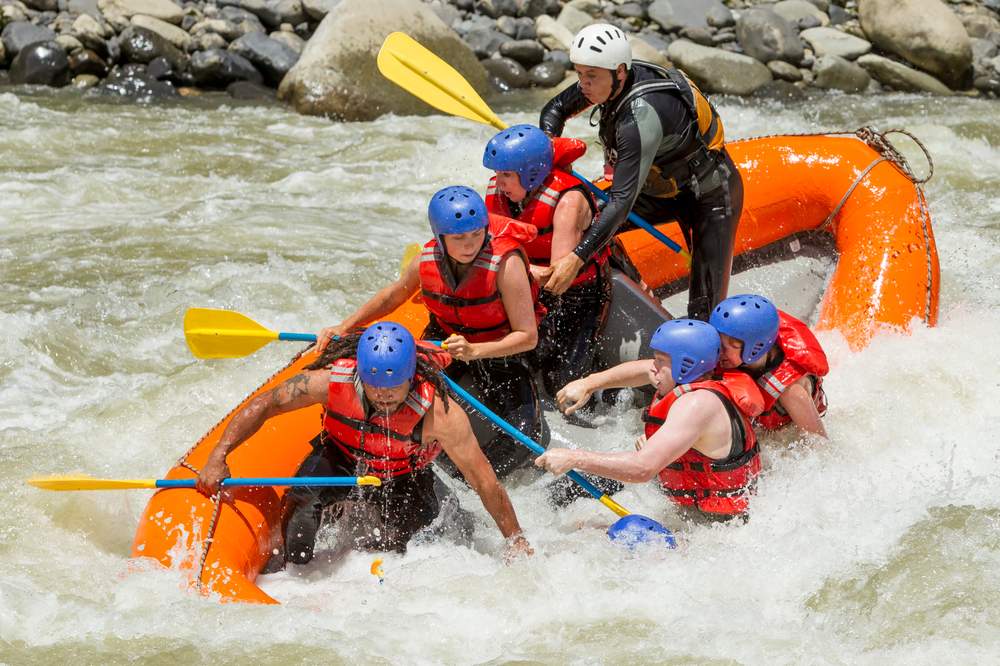 Surfing
The term "surfing" is subjective in Costa Rica as it has taken on many different forms. Avid surfers will find good waves up and down most of the Pacific and Caribbean coastlines. One of the best beaches in Central America, Manuel Antonio, is one of the better beaches for surfers and also has surf camps for beginners. Two other variations of surfing includes windsurfing and stand up paddle surfing. Located at the Base of Arenal Volcano, Lake Arenal has become the premier windsurfing destination in Costa Rica. Shops are located in the area to rent equipment or travelers can choose from a variety of windsurfing packages and camps.
"Located at the Base of Arenal Volcano, Lake Arenal has become the premier windsurfing destination in Costa Rica."
Stand up paddle surfing is making a resurgence around the world, with Costa Rica being one of many destinations where it's catching on at. The primary difference from traditional surfing is that it's more laid back and you have the addition of a paddle. Since stand up paddle surfing doesn't require big waves, it can be done along any of Costa Rica's beaches, although Jaco and Tamarindo are a couple of the more popular spots.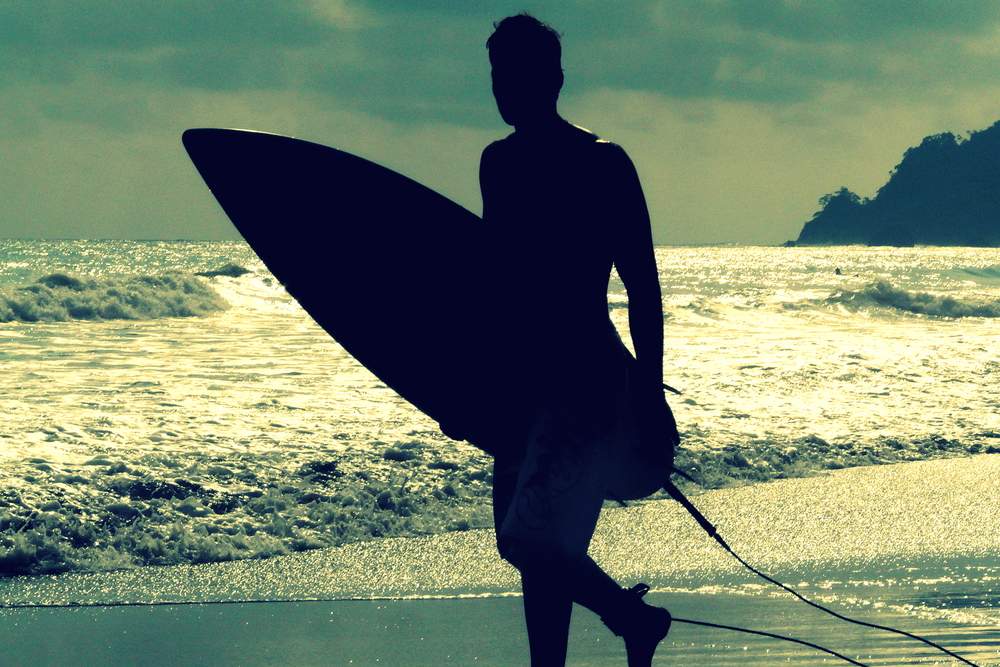 Waterfall Rappelling
You're not likely to be submersing yourself into the water while waterfall rappelling, however, this is one of the most extraordinary activities you'll ever do. Combining rappelling with the beautiful, and often unspoiled, waterfalls of Costa Rica, this puts you upclose with the country's waterfalls in a way that hiking can't quite do.
While many of Costa Rica's water sports can be experienced throughout different parts of the country, this isn't the case with rappelling, or as it's also called, canyoning. There are waterfall rappelling excursions within short drives of Arenal and Manuel Antonio, but the best location is Los Chorros Waterfall, a 180-foot cascading waterfall. The waterfall is located in a recreation area within an hour drive from San Jose.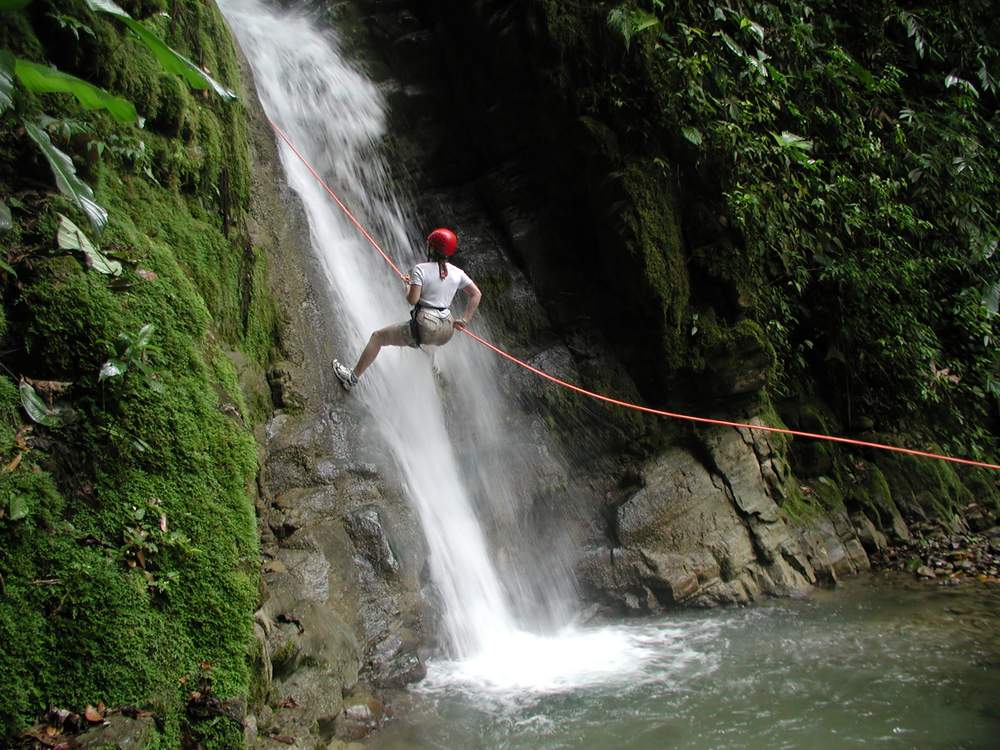 Sea Kayaking
If you like water activities, but like something more low key, then sea kayaking is probably for you. While there are sea kayaking opportunities on the Caribbean side of Costa Rica, it's more popular on the Pacific Ocean side when kayakers often go out at sunset.
It's not unusual to see a group of kayakers floating along any number of bays on the Pacific Ocean. Most beaches have kayaks for rent along the beach that can be rented anywhere from an hour to a full day.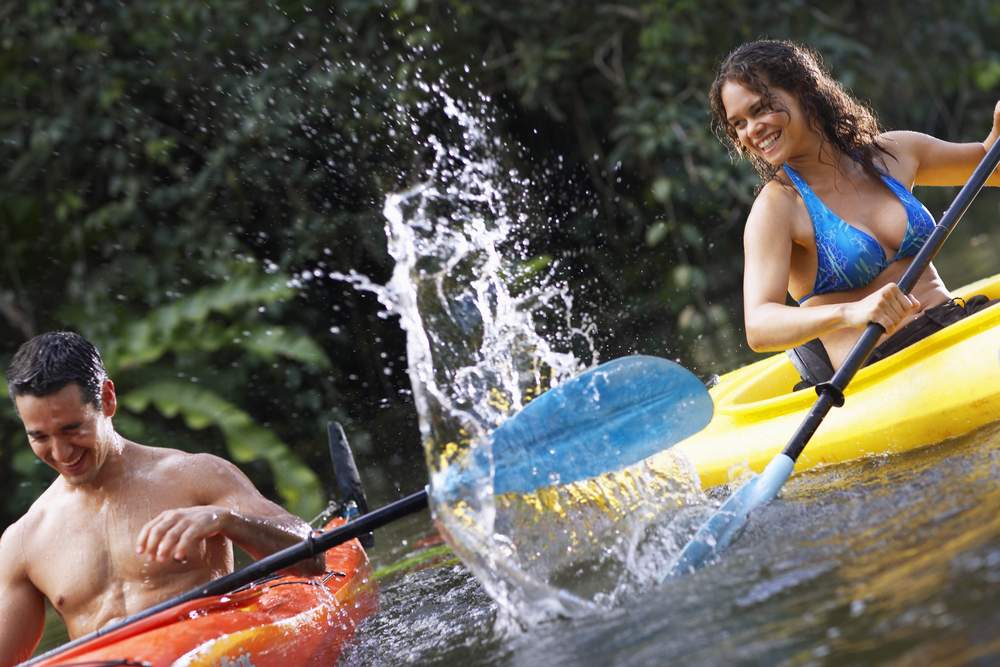 Diving
Diving and snorkeling are two of Costa Rica's water sports that can be done at almost any beach in Costa Rica. The most important part about diving here is paying attention to beach currents, as some of the beaches have strong rip currents and are only recommended for experienced divers.
"Coco, Tamarindo, and Isla del Cano are a couple of the better diving locations on the Pacific Ocean."
Many beach towns offer diving instruction for new divers, which typically includes certification and a minimum of a couple dives. Punta Uva and Puerto Viejo are both popular dive locations on the Caribbean side, though often recommended for intermediate to experienced divers. Coco, Tamarindo, and Isla del Cano are a couple of the better diving locations on the Pacific Ocean.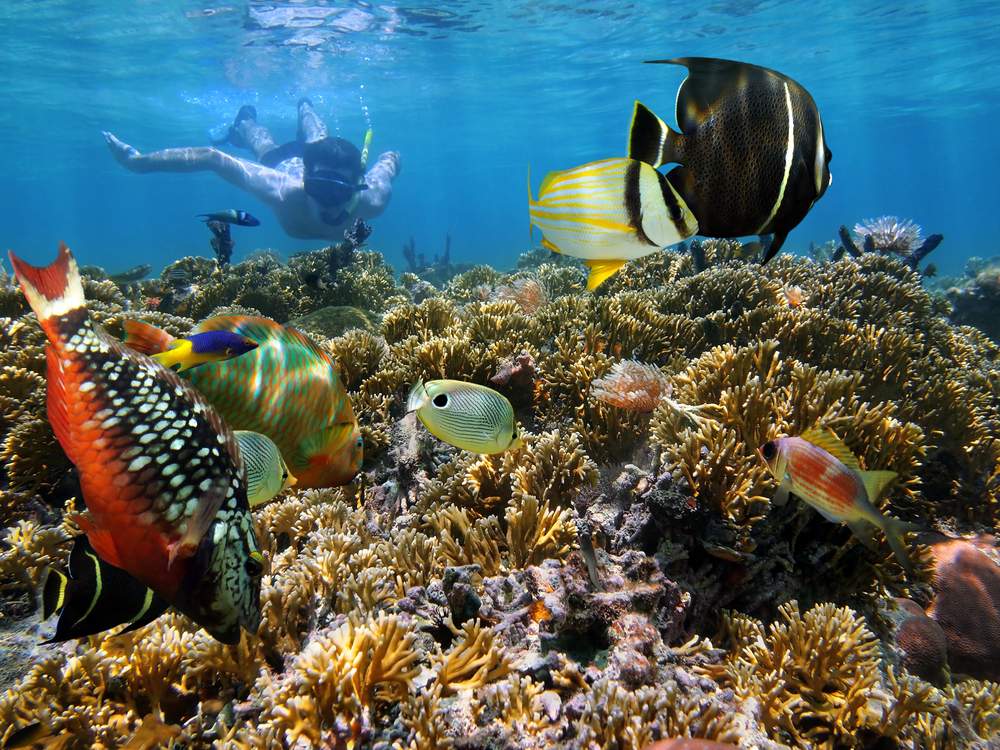 Boating
Boating is another subjective term as it spans a wide-range of meanings in Costa Rica. While Costa Rica is often overshadowed as a cruising destination because of the Caribbean Islands, many cruises make port up and down both coastlines. While sail boats are found going in and out of bays, boating in Costa Rica has often come to mean half-day catamaran tours or sunset cruises.
Many of the beach towns feature charter companies that can arrange private and group trips. Sunset cruises are often the choice of most travelers, usually taking guests out for a couple hours. While some may provide appetizers and drinks, others allow guests to bring on their own alcoholic beverages.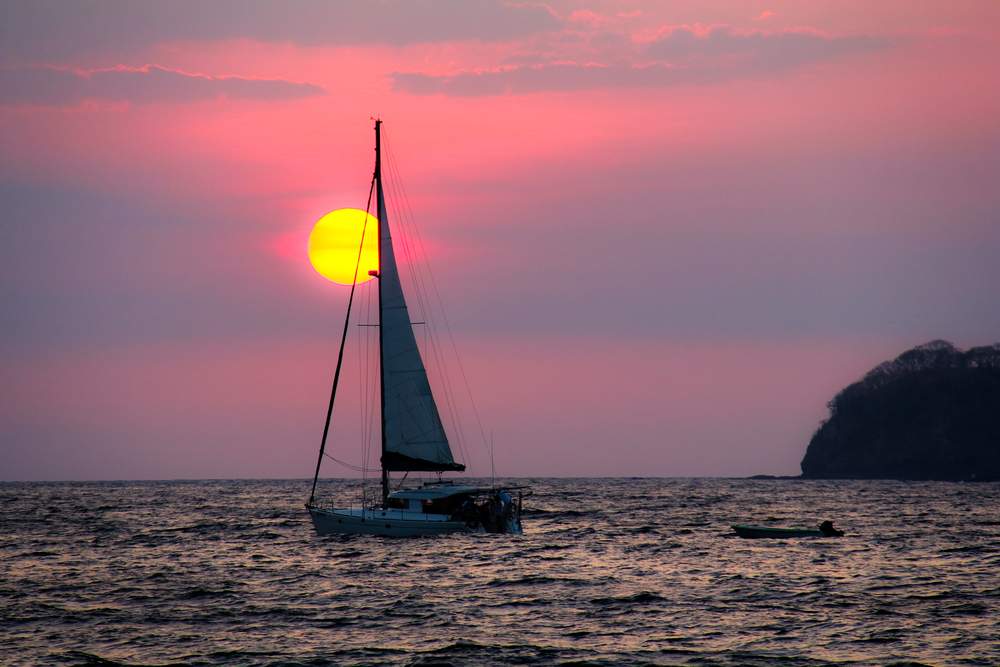 Fishing
Of all the water activities in Costa Rica, none is a way of life like fishing is. Fishing is often the most popular activity among travelers, especially during the U.S. and Canada's winter months, which is good fishing season in Costa Rica.
While more serious fishermen may bring their own equipment, most fish charters provide bait and fishing rods to use. Many beaches have local charter companies that can arrage fishing tours, but you can also get recommendations of local fishers that  take guests out, sometimes giving you more bang for your buck.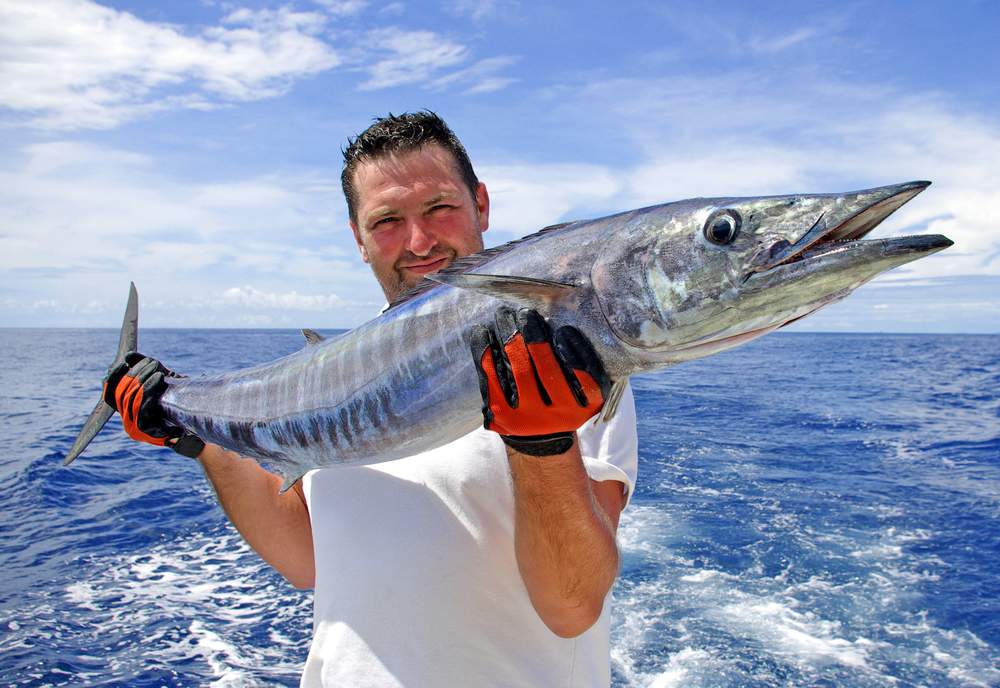 From gorgeous beaches to expansive golf courses, most agree the Bahamas are the quintessential relaxing Caribbean vacation. There are historic attractions and bustling marketplaces in Nassau and Freeport. And if you're looking for more active pursuits, strap on some diving gear and explore the coral reefs or hike through the expansiveLucayan National Park. Kid-friendly attractions like The Dolphin Experience on Grand Bahama Island make this a great family destination as well.
The Dolphin Experience
Take your animal-loving children to the Dolphin Experience on Grand Bahama Island, where they can interact with some friendly Atlantic bottlenose dolphins in one of the largest dive programs in the Caribbean. Recent visitors praise the professional and informative staff as well as the well-behaved dolphins.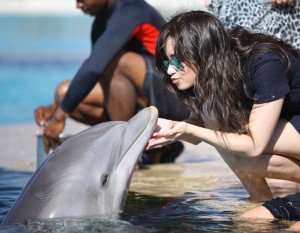 Port Lucaya Marketplace
Shoppers, rejoice! There are more than 80 stores to lose yourselves in at the Port Lucaya Marketplace of Grand Bahama Island. Duty-free perfume and jewelry are the most popular purchases at Freeport's Port Lucaya. But you can also buy some Bahamian straw crafts in many of the 12 island-style buildings that make up this shopping complex.

Christ Church Cathedral
If you're up for a bit of sightseeing, make the journey to Christ Church Cathedral in Nassau.Originally built in 1670, Christ Church Cathedral was restored as recently as the 1990s. And the mahogany pews you'll spot upon entry are replicas of the originals. The breathtaking old church is an architectural beauty to experts and travelers, who suggest you spend a little time perusing the stone embedded memorials of previous parishioners or admiring the colorful decor and stain glass windows.

Thunderball Grotto
Never say never again when asked if you've been to Thunderball Grotto — this top snorkeling and scuba diving destination reached Hollywood fame for its appearance in two James Bond flicks ("Thunderball" and "Never Say Never Again"). The intricate, underwater maze located on Staniel Cay is enclosed by sky-high cave ceilings with holes just big enough to let the sun shine through and reflect off the water.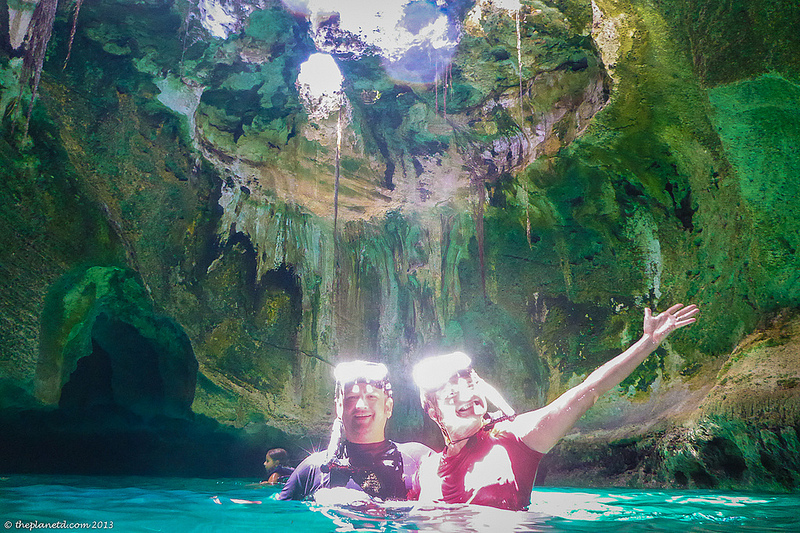 Junkanoo
If you're traveling to the Bahamas over the winter holidays, travelers urge you to partake in Junkanoo. Held all over the islands with the biggest celebration taking place on Bay Street in Nassau, Junkanoo is a night parade held on Boxing Day (Dec. 26), New Year's Day and then again in the summertime.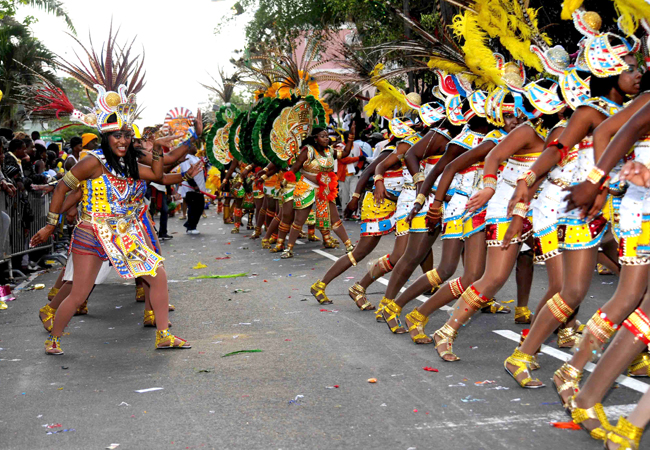 Lucayan National Park
There are three national parks on Grand Bahama, but this is the definitive favorite. A 40-acre spread of mangroves, palm and pine trees, Freeport's Lucayan National Park also contains lovely white sand beaches, the impressive Gold Rock Beach and one of the longest underwater limestone caves in the world.

By: travel.usnews
The beaches and nightlife here are key diversions for many Cancún vacationers. But the area also earns praise for cultural activities like Chichén Itzá and the turtle farms of Isla Mujeres. The area's golf greens are also quite nice — you might want to arrange a morning tee time at Cancun Golf Club at Pok-Ta-Pok. If there's extra time, consider taking a day trip to nearby Tulum to see some of the best preserved Mayan ruins in all of Mexico.
Chichen Itza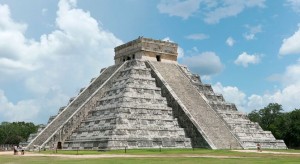 Chichén Itzá is a large Mayan archaeological site and one of the most notable and recognized landmarks on the Yucatán. The site itself was originally a main hub of Mayan civilization and has since been named a UNESCO World Heritage Site. The focal point of the ruins is the pyramid-like El Castillo that was once used by Mayans as a temple for worship.
Isla Mujeres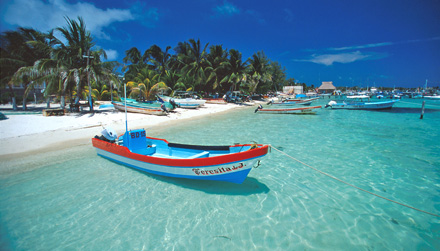 To escape the frantic beat of Cancún's nightlife and beaches, head to Isla Mujeres (or the Island of Women). There is little to do on this small island just 8 miles off the Yucatán Peninsula, but travelers like it that way. Despite the island's sleepy reputation, it hosts a few sites worth checking out. One is the Hacienda Mundaca, the ruined mansion of a 19th-century slave trader named Mundaca.
Playa Tortugas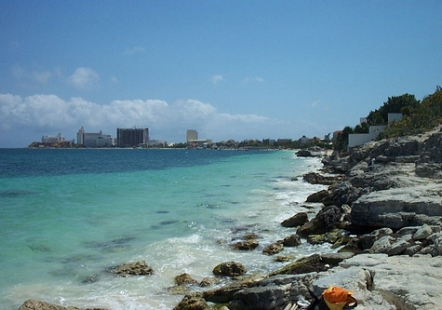 Widely considered a locals beach spot, travelers laud Playa Tortugas for its relaxed atmosphere and clean sands. The area also has several open-air restaurants that make for great evening dining.
El Rey Ruins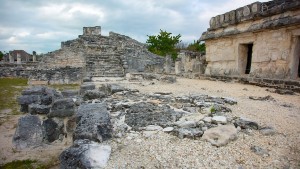 While they may not have the awe factor of Chichén Itzá, El Rey Ruins have convenience on their side. Located in the heart of the Hotel Zone, these ruins are extremely accessible to visitors, and the site's small size makes it easy to see in a short time.
Interactive Aquarium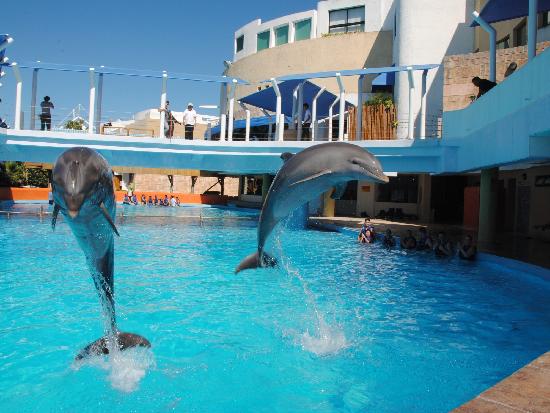 If you're visiting Cancún with kids in tow, the Interactive Aquarium is worth a look. Located in the La Isla Shopping Village just west of the Hotel Zone, this family-friendly attraction takes a hands-on approach to educating visitors about local marine life. From touch tanks to dolphin swims to shark feedings, you'll get up close and personal with several underwater dwellers.
Fuente: travel.usnews.com
Bella, a toddler living near Orlando, Florida, has gained over 20,000 followers on Instagram documenting her adventures at Disney World
The photos show the little girl in a series of spectacular outfits that transform her into her favorite characters
As well as the ever-popular Disney Princess outfits, Bella also dons the garb of characters varying from Han Solo to Snow White's evil Queen 
A little girl's weekly adventures in the happiest place on earth have gained her more than 20,000 followers on Instagram.
Bella, a toddler living near Orlando, Florida, is the lucky holder of a season pass to Disney World which, if her social media is any indication, she makes very good use of.
GrowingUpatDisney, the Instagram account run by 'Bella's Mommy' is described as an account of Bella's 'tiny adventures at Disney' and shares that the little girl is a 'lover of corn, gummie bears, cupcakes and all things Maleficent. Obsessed with Star Wars'.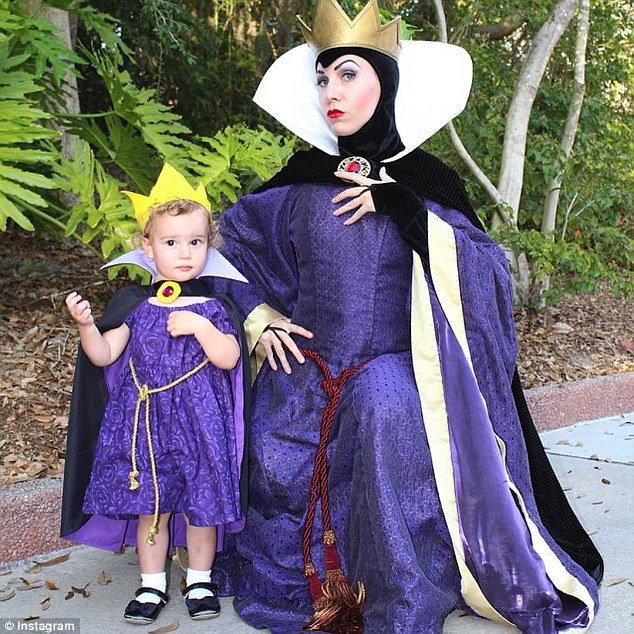 Striking a pose: Florida toddler Bella (left) has become an social media personality thanks to her photos documenting her life growing up at Disney World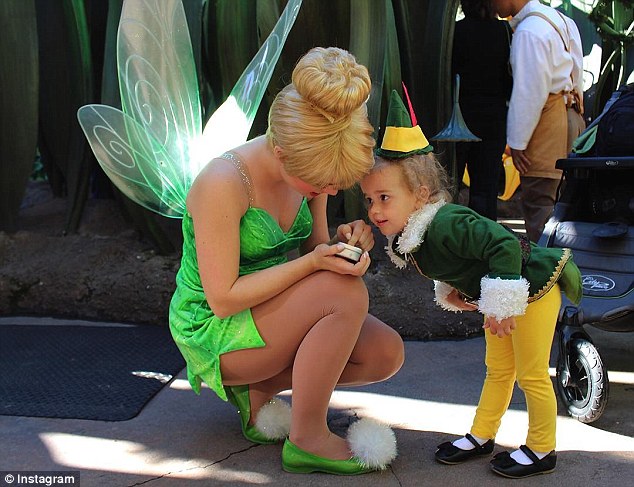 Up close and personal: The little girl's mother has a season pass for the park and a flair for dressing up her daughter as their favorite Disney characters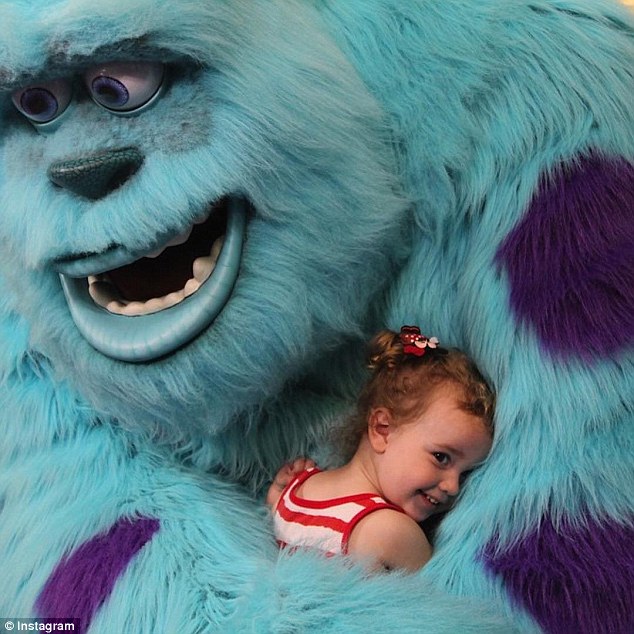 Kitty! Little Bella gets a monstrous hug from a Disney worker in a Sulley from Monsters Inc costume
The profile features dozens of images of the little girl in incredible costumes posing alongside her favorite Disney characters.
Bella's flair for cosplay sees her transformed into everything from Snow White's evil queen stepmother to a light saber-wielding Yoda.
Sometimes the pictures show Bella in her outfits perfectly matching the Disney characters she is posing with, including an adorable interaction between Bella in a fluffy Ewok costume and Chewbacca, or in a Darth Vader-themed tutu meeting the villain himself.
Like many little girls, Bella clearly loves getting dressed up as one of the famous Disney Princess, donning the dresses of the likes of Belle from Beauty & the Beast, Cinderella or Pocahontas.
BY: dailymail.co.uk