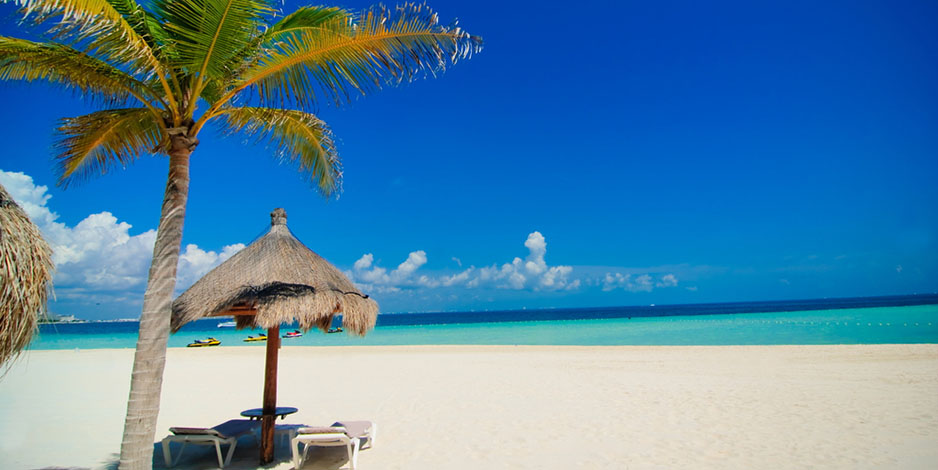 If you are on vacation in Cancun and would like to venture a little further than the hotel beach and pool, there are a few tips to our visit here.
Beach to spend the day
If you are looking a beach to spend your day, the best place to go is 'Playa Gaviotas'.
You can reach this beach by a small pathway right next to Coco Bongo nightclub.  It's hidden behind the Hard Rock Cafe right in the Party Centre but the ocean and sand here are truly beautiful although the waves may be a bit big if you have small children.
Beach if you have small children
If you have kids with you then another great choice would be Coco's Beach Bar at Km3  which has a beautiful wide beach with plenty of seating and shade under the palm trees.  They also have a swimming pool here so the kids really do have a ball.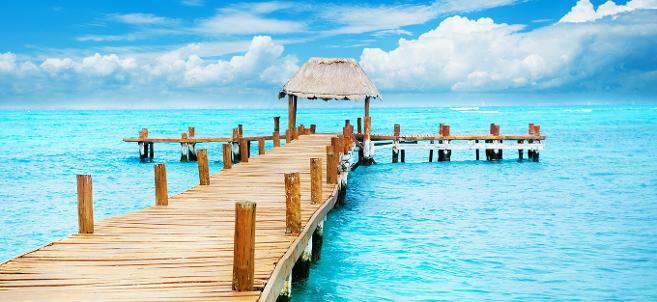 Visit 'Parque de las Palapas'
Many tourists do not venture into town but it's worth going to the Parque de las Palapas, a large market square where the locals gather in the evenings.  They often have live music and shows and lots of street stall selling delicious local food.  The children also love it here as they have a play area and electric cars to drive around the square.
For really tasty authentic Mexican food at much more reasonable prices there are plenty of restaurants downtown worth a visit, from street stalls to much more classy restaurants.
So during your vacation in Cancun, be adventurous and explore where us locals go.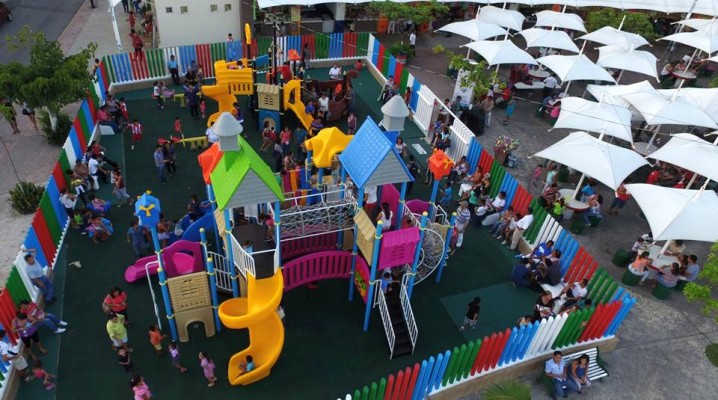 By: cancun-airport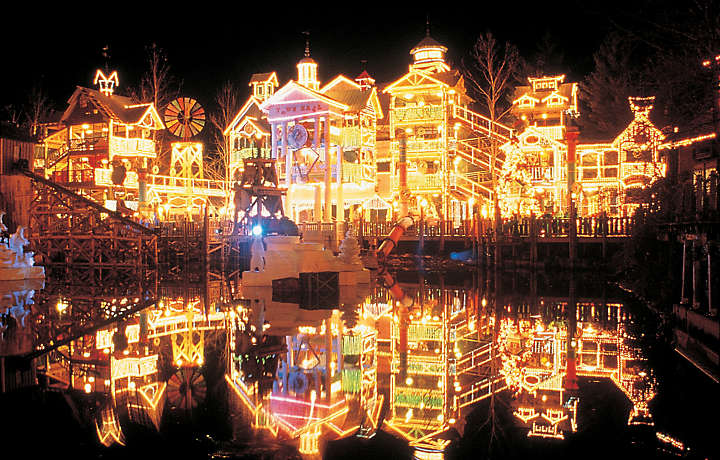 The Art of Smart Timing
Branson is in southwest Missouri just a few miles from the Arkansas state line. Those arriving by car usually travel Interstate 44 East or West and connect with Highway 65, the major North South artery that runs through the Ozarks. The Branson Airport (BKG) opened in May 2009 with service by Frontier, AirTran and Branson AirExpress.
Just 35 miles to the north is the Springfield-Branson National Airport (KSGF) with service by American, Delta and United.
More and more of the attractions and accommodations in Branson are staying open 12 months of the year, but many do close in January, February and early March. Be sure to check the hours and offerings if there is a particular show or attraction you wish to experience.
Things really get busy in the Ozarks when the weather warms up, making the lakes and water attractions so enjoyable. In the heat of summer, those 53 air conditioned theatres are a welcome respite. The good times continue through the autumn months with numerous festivals, and Christmas is as magical in Branson as in any place where Santa chooses to spread his joy. As you might expect, weekends are the most crowded. You'll find less congestion mid-week and the best deals are found in late spring.
The Children's Theatre Workshop at College of the Ozarks each July is a nationally recognized opportunity for children with the acting bug. From fiddle contests to crafts festivals to incredible fireworks displays, there's not a week that goes by without numerous special activities to entertain the family.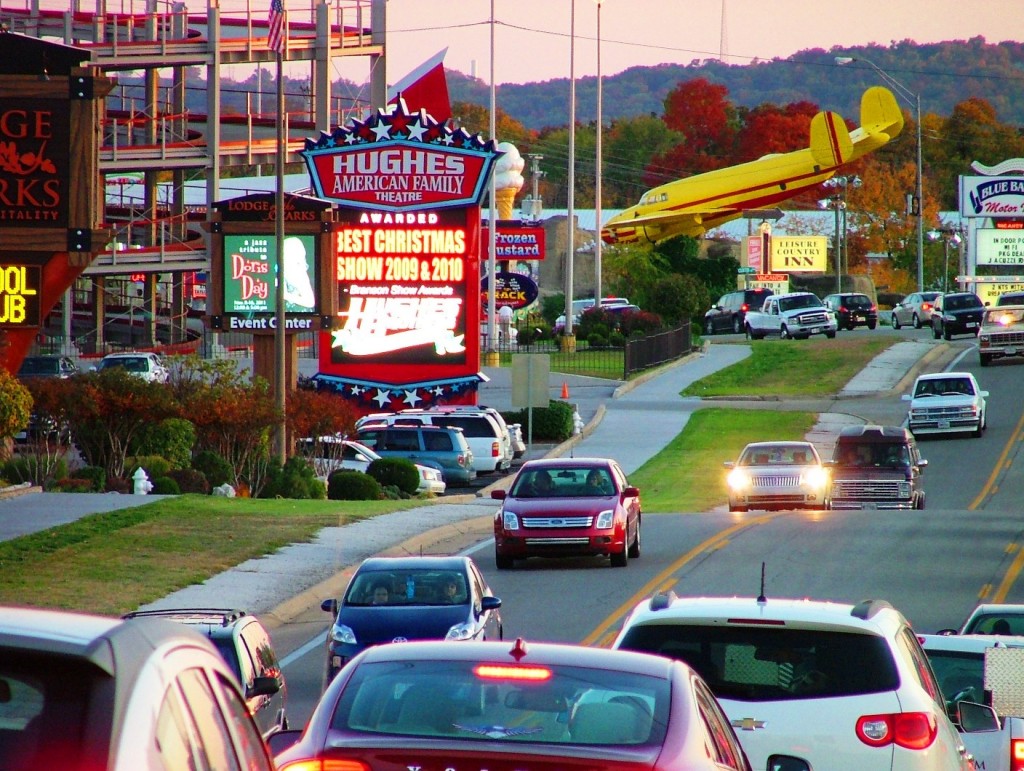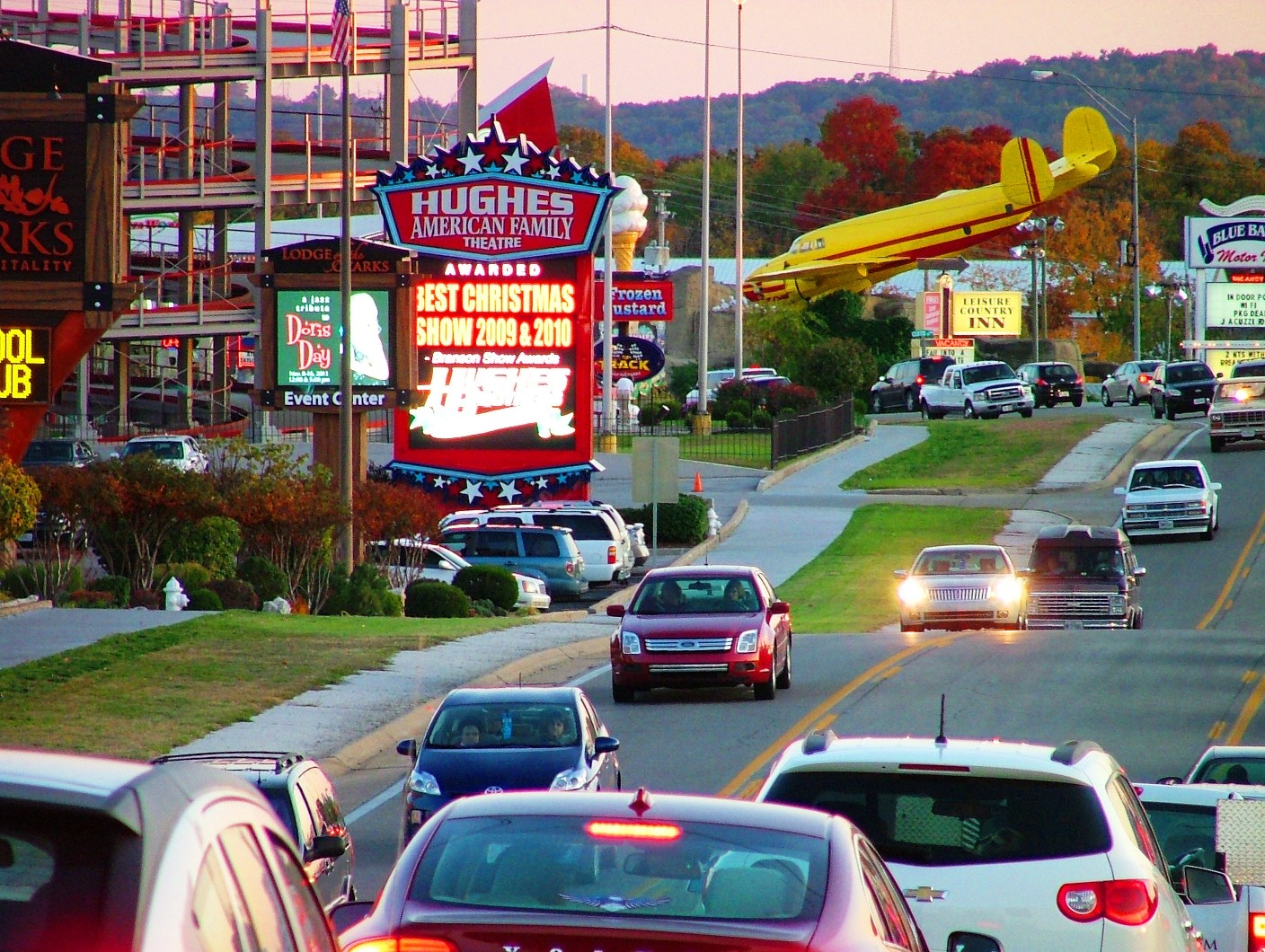 Getting Around
Getting around Branson is an adventure on good days and an exasperating challenge on the worst days. You'll definitely need a car to get everywhere you want to go, but when you're walking you'll find the sidewalks are wide and predominantly stroller friendly. The strip is a four-mile section of Route 76 where a large number of theatres, restaurants and family attractions are located. Over the years, significant improvements have been made such as designating "red routes," "blue routes" and the like. It pays to look at a map and take those routes – unless you enjoy the people watching and other sightseeing that takes place in bumper-to-bumper traffic on holiday weekends! The good news is that parking is plentiful and few places charge extra for parking.
Off the Radar
Dick's Old Time 5 & 10 is one of those classic dime stores that has been in business for more than 50 years. Located in Old Town Branson at 103 Main Street, this second-generation family business includes a classic toy department featuring Tinker Toys, Lincoln Logs, Pick-Up Sticks and other childhood favorites. Old-time candy, such as Slo-Pokes and wax lips, are on the shelves along with a 70-car collector train exhibit, 13 antique washing machines and other collectibles.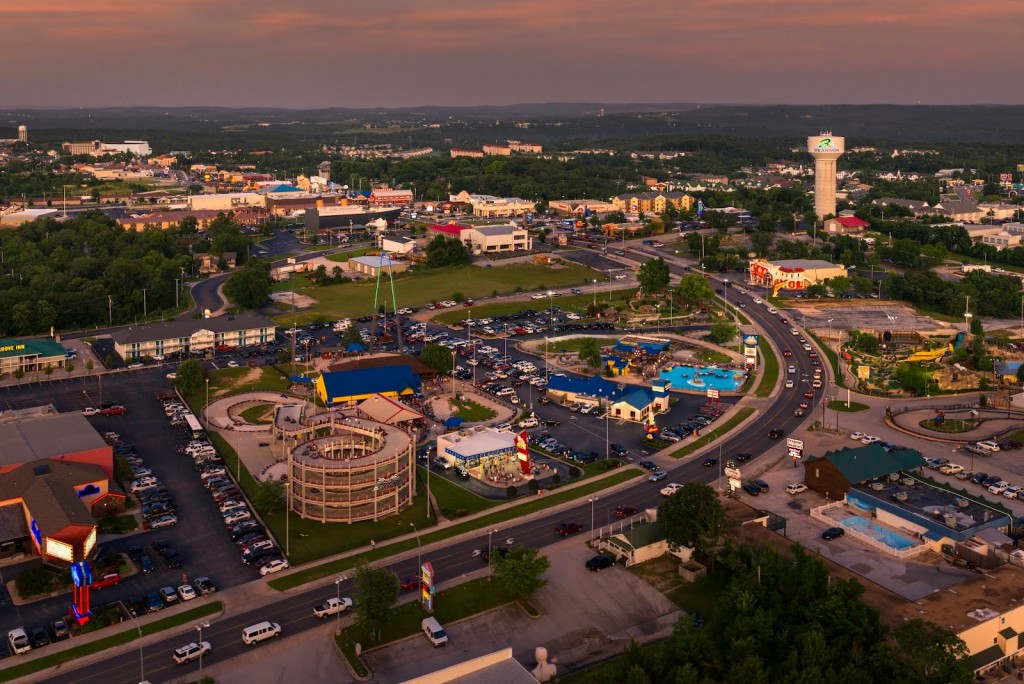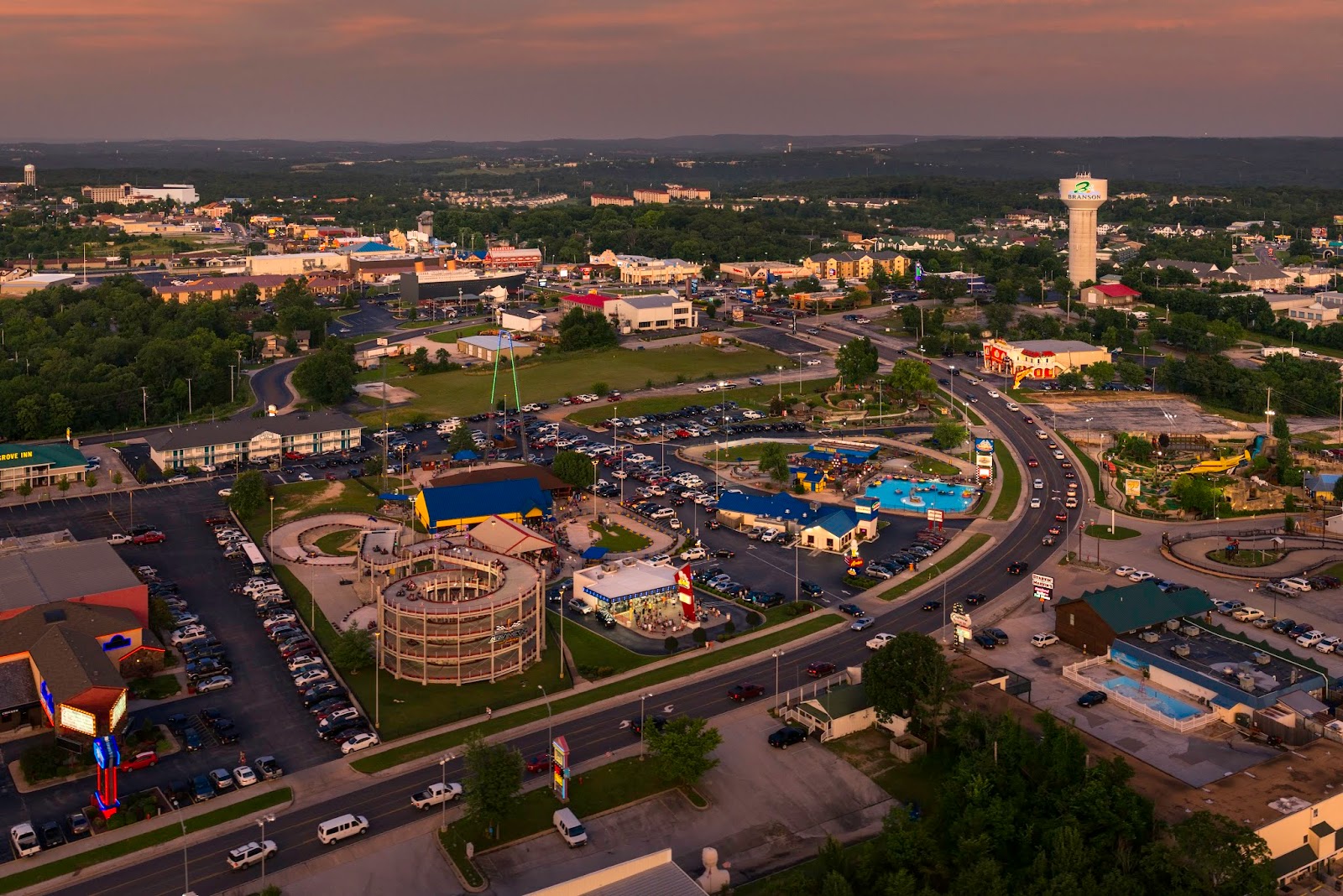 By: familyvacationcritic
With about 1,200 miles of coastline, Florida is a year-round travel destination for many on the East Coast. Plus, the diversity of the shores – from family-friendly to party-focused – helps draw all different types of travelers.U.S. News took factors like aesthetics, atmosphere and convenience into account to rank the best Florida beaches. We compiled user votes and expert insight so you won't have any trouble choosing your next Florida vacation.
St. Petersburg, FL
Why go: The Sunshine City offers the best of both worlds. Visitors get both miles of relaxing shorelines and an urban cityscape – perfect for those looking to escape to the beach without feeling disconnected. What's more, the city holds the world record for having the most consecutive days of sunshine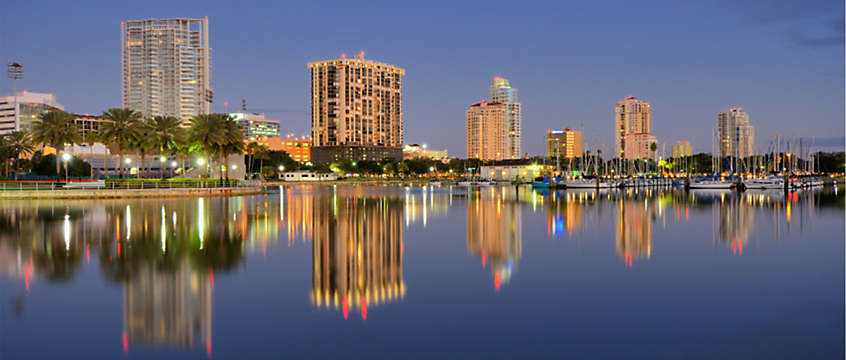 Destin
Why go: Families flock to Destin for its white sands, gorgeous Gulf waters and frequent sunshine. This Florida mainstay is one of the state's most affordable beach towns, though temperatures, visitor volume and room rates are at their highest in the summer.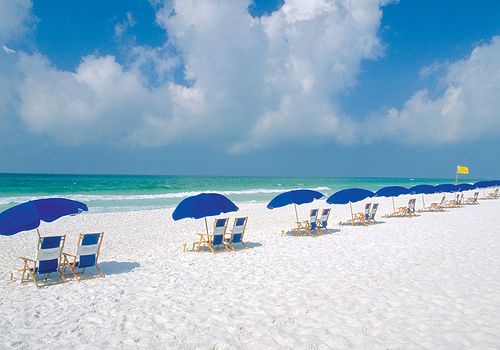 Naples
Why go: Overflowing with golf courses, gourmet restaurants and boutique shops, Naples offers travelers an upscale Florida retreat. The luxury resorts and costly activities can make a Naples vacation quite expensive. But luckily, the beaches are completely free to enjoy.

Sanibel Island
Why go: You'll be hard-pressed to find a place in Florida with quieter and calmer shores than Sanibel Island. Here, the pastime is "shelling" – collecting assorted colorful seashells along the sand – rather than partying, making this beach an excellent choice for families.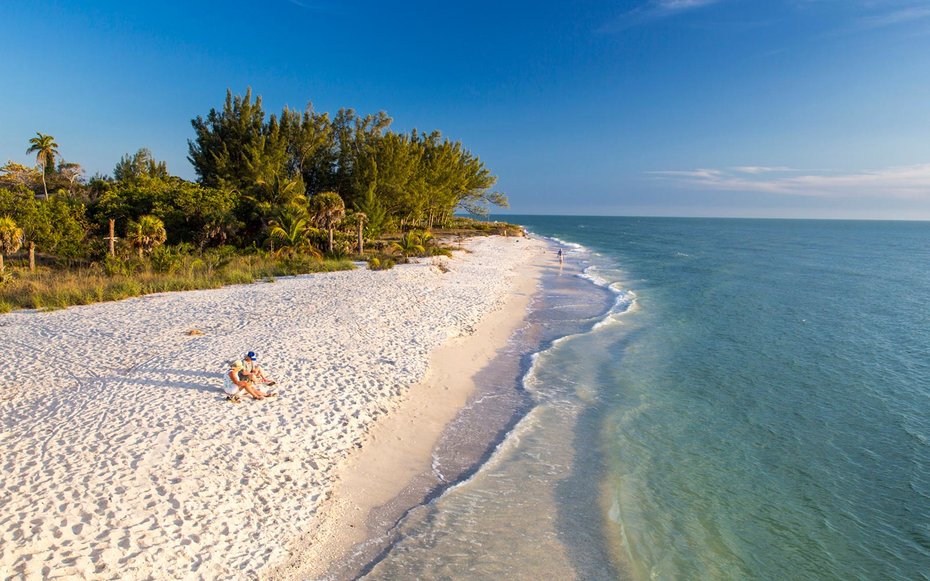 Fort Lauderdale
Why go: Often overlooked for Miami, Fort Lauderdale's less chaotic, less crowded beaches are its greatest asset. Fort Lauderdale is both family- and budget-friendly, offering significantly lower hotel room rates than other nearby Florida beach towns

Key West
Why go: This tiny island might be at the end of the Keys, but it should also garner a spot at the top of your list. This little refuge will knock your socks off with exciting festivals, laid-back bars and fascinating people. However, the shores themselves can also be a bit overcrowded.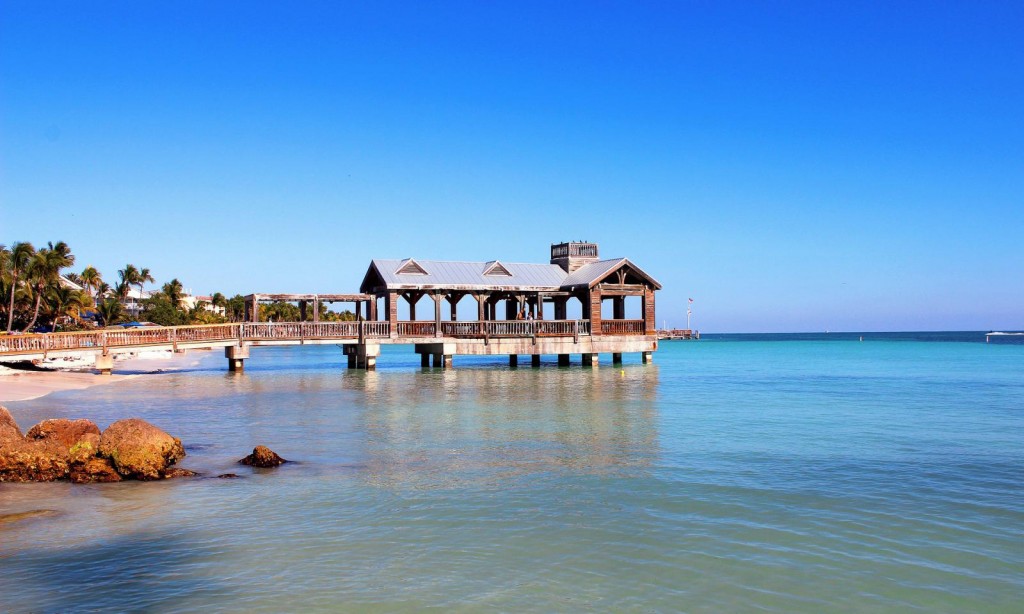 Fort Myers
Why go: Fort Myers may lack the see-and-be-seen sands of Miami Beach or the clean coast of nearby Sanibel Island, but it does feature a unique composition of both saltwater and freshwater. Plus, Fort Myers exudes a small-town feel that many vacationers enjoy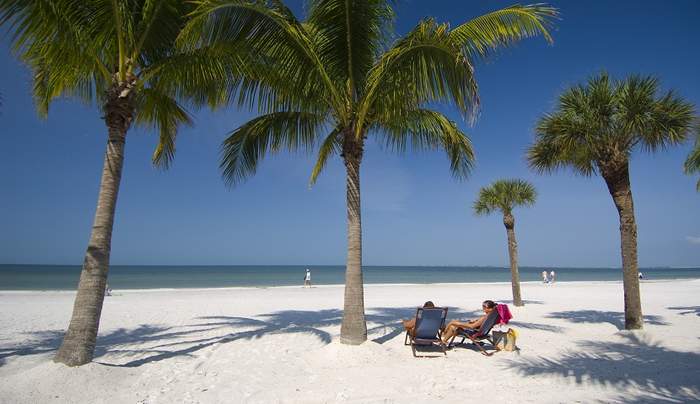 West Palm Beach
Why go: Though West Palm doesn't boast any beaches, staying here will put you within 2 miles of Palm Beach's sands, plus its ritzy residents. Popular area beaches include Municipal Beach and Peanut Island, a man-made island where president John F. Kennedy's Cold War bunker resides.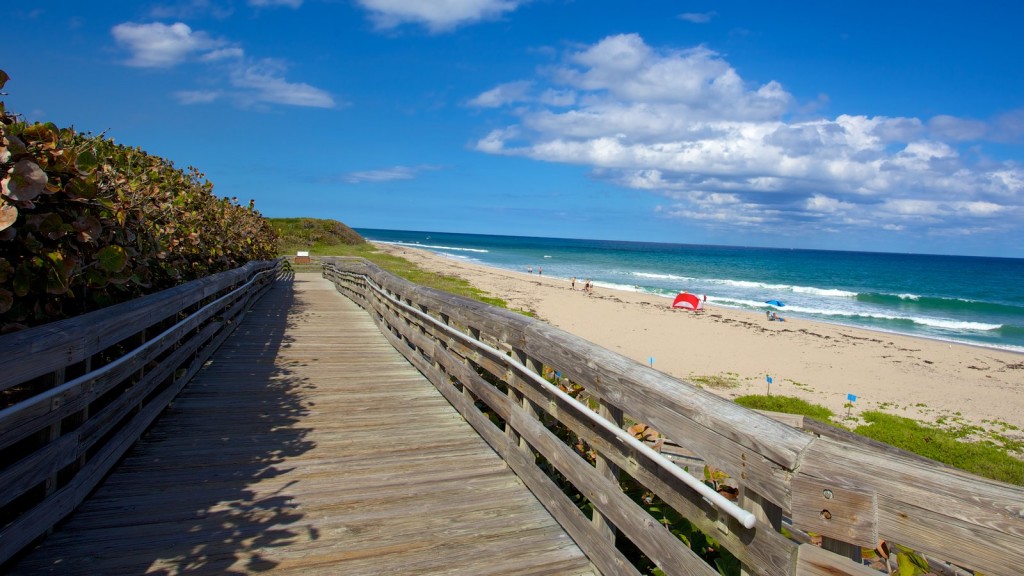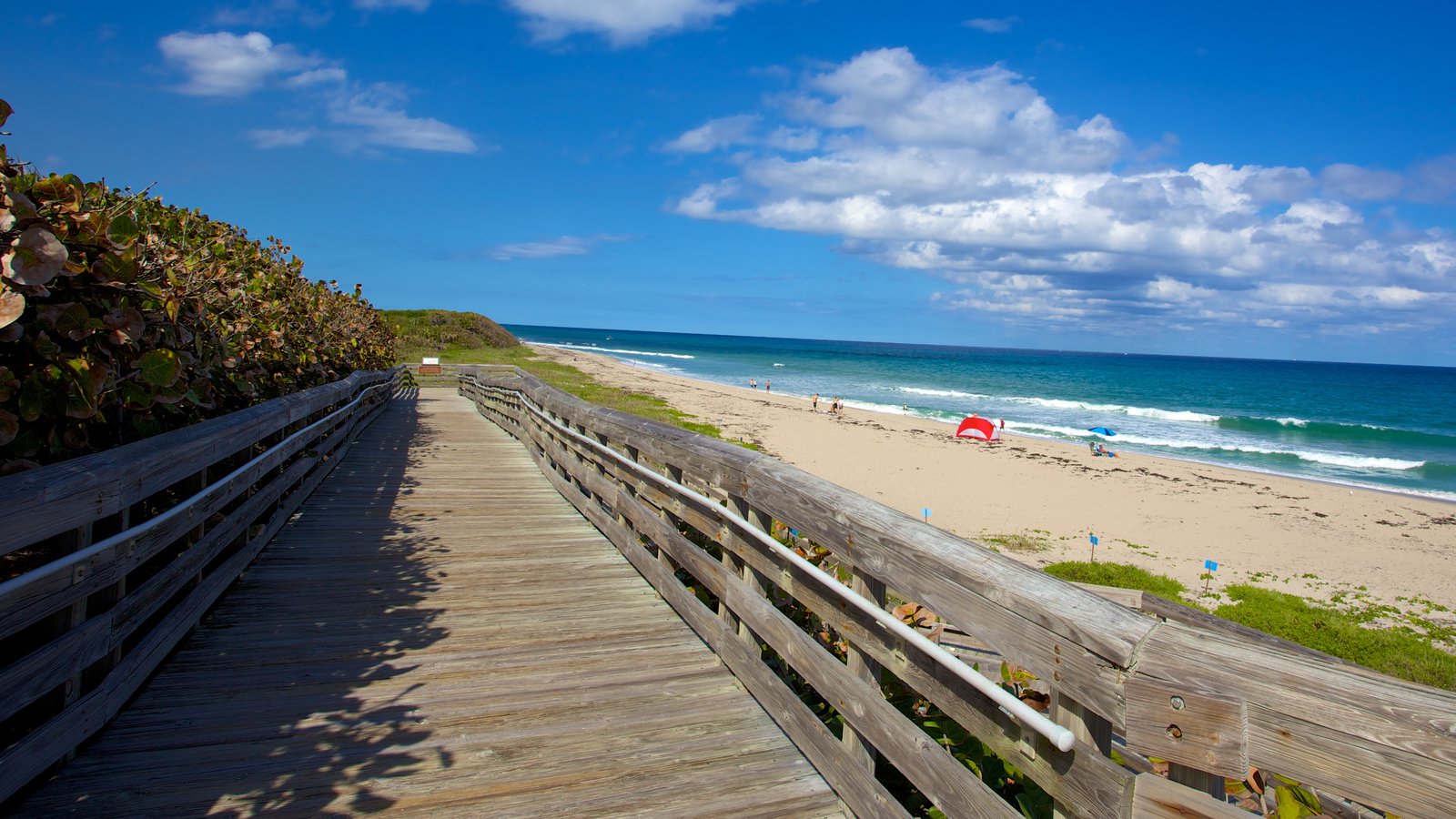 By: travel.usnews.
Arizona Warnings and Dangers
Arizona borders the Grand Canyon and is the home to historical sites such as the Tombstone cowboy city site and the mythical Lost Dutchman's Gold Mine treasure that is supposedly located in the Superstitious Mountains east of Phoenix. If you are heading to Arizona to visit, here are some warnings and dangers you should know about before you get there.
Grand Canyon Dangers
Every year someone falls into the Canyon and gets killed. There are areas of the canyon that do not have railings. If there isn't a railing, then you put yourself at risk if you walk too close to the edge. Many of the edges of the canyon consist of dirt and gravel which can be very slippery and can give way under the weight of adults and small children.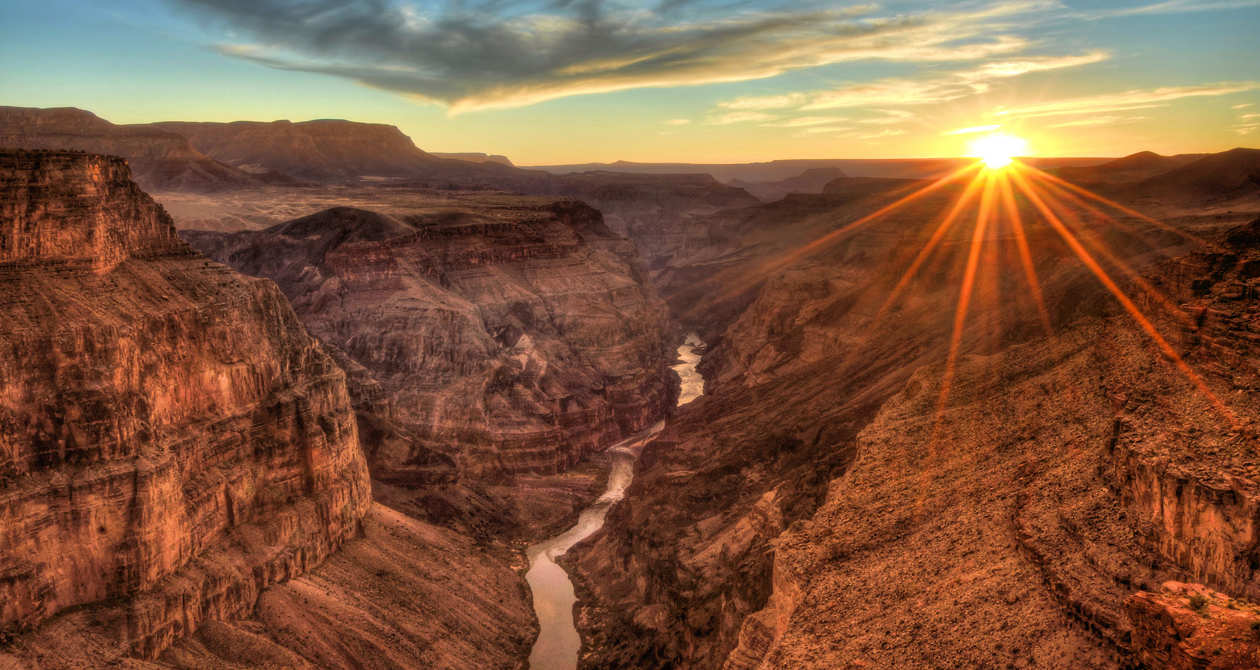 Make sure you bring plenty of water especially during the warm months if you're going to hike the canyon. There are also a lot of rattlesnakes and scorpions. Don't look under rocks and stay away from anything that looks weird. At the Phantom Ranch, a Ranger used a black light to show visitors how many scorpions that are around at night in the desert – the visitors could see a scorpion every three feet or so.
Monsoon Season
Late July and early August is the rainy season. You need to be careful when hiking in the desert or walking in the cities when it rains. Heavy rains during the monsoon season can cause sudden flooding on roads and washes. Washes are like dry creek beds. Use caution when crossing dry washes in the rain and never attempt to cross a road that has been flooded.
By: smartertrave
Everyone thinks of Miami when they think of summer fun – after all, where could you find better sand and surf than South Beach?
Of course, there's more to Miami than just getting a tan – there are also plenty of fun festivals, events, cruises, and more to get you and the whole family set for summer.
If you're planning a visit and looking for things to do in Miami in the summer 2017, check out our list of the top attractions and activities going on this year, including…
Key West Day Trip from Miami
Key Largo Glass Bottom Boat Cruise
Biscayne Bay Sightseeing Boat Cruise
Gator Park Airboat Tour & Florida Everglades
and more…
Duck Tours South Beach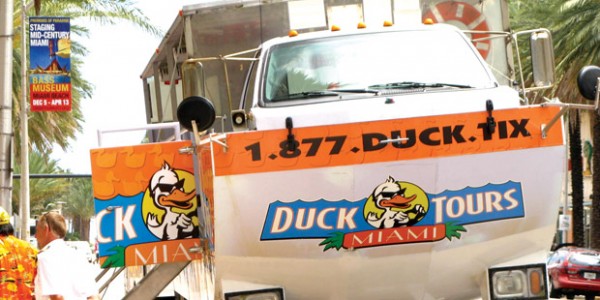 Experience South Beach by land and sea on a 90 minute narrated Duck Tour packed with entertainment and exclusive insight to all that the city has to offer.
This tour covers the most popular spots in Miami including, South Beach, Art Deco District, Fisher Island, Millionaire's Row, Star Island, and many more.
Each tour guide has a professional background in comedy and acting and will provide insider knowledge of Miami's history and all the city has to offer.
Key West Day Trip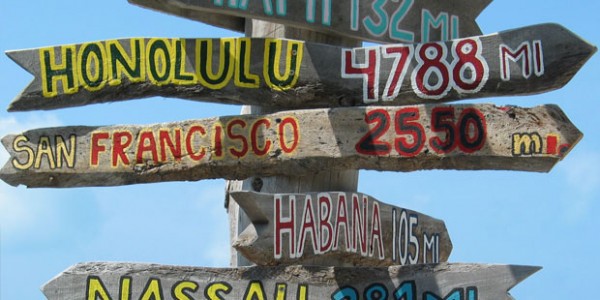 Looking for a tropical getaway in the middle of your Miami vacation?
This day long trip to Key West from Miami is an excellent option. Cruise down to the southernmost city in the Continental U.S., and then spend the day biking, strolling, exploring, or shopping in Key West.
Here you will find a beautiful Caribbean atmosphere, street artists, outdoor cafes, restaurants, and much more. You can also visit the Ernest Hemingway House, a botanical garden, several state parks, and much more.
Be sure to stop by Mallory Square at sunset for some unbeatable photos.
Biscayne Bay Sightseeing Boat Cruise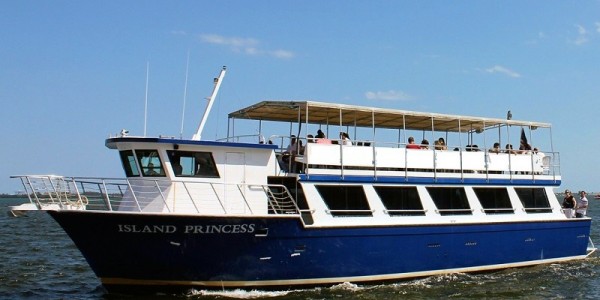 Enjoy this peaceful, 80-minute tour of Biscayne Bay and the Venetian Islands with the whole family.
Soak up the natural beauty of the waters around Miami and take a few moments to scope out the homes of the rich and famous.
You'll also find food and beverages available on board, so it's a pretty sweet little cruise.
Before or after your tour, take advantage of where the Sightseeing Cruise departs from and do some shopping or even more sightseeing at Bayside Marketplace. The waterfront Marketplace also offers a variety of entertainment choices and myriad dining options for you to choose from.
Key Largo Glass Bottom Boat Cruise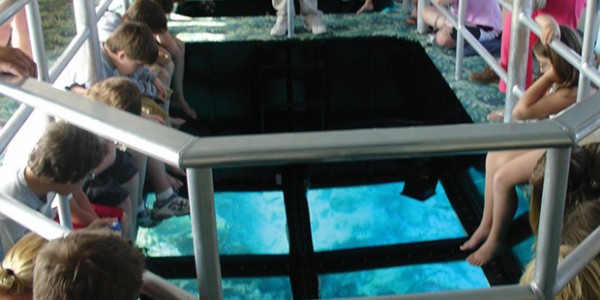 If you're looking for a unique cruise excursion among the many wonderful options that abound in Miami, you should consider the Key Largo Glass Bottom Boat Cruise.
This unique vessel actually boasts a see-through glass portion of the bottom of the boat, making it perfect to peering into the bright blue waters below.
The cruise will escort you out to the Pennekamp Coral Reef, which is an amazing natural site and the only underwater National Park in the United States.
You'll also get a great view of the Florida Keys from the Key Largo Princess Cruise, making it the perfect sightseeing excursion and fun thing to do in the Miami area.
Gator Park Airboat Tour & Florida Everglades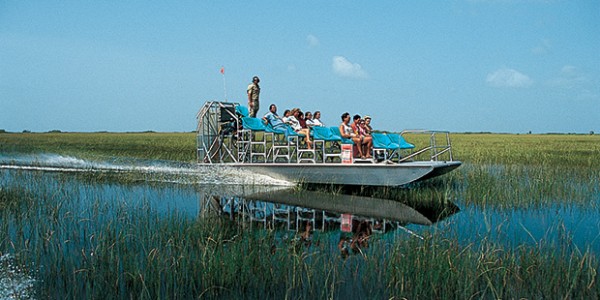 Explore the wild and wonderful Florida Everglades on this famous sightseeing cruise.
Some of the highlights of the Gator Park Airboat Tour include a replica of a Native American fishing camp, some fascinating natural sights like a chickee, and lush, tall sawgrass.
Of course, the real highlight is the wildlife: expect to see soft-shelled turtles, wading birds, fish, deer, and the iconic alligators themselves.
You'll also get to enjoy an alligator wrestling show, too!
Vizcaya Museum & Gardens: Bloom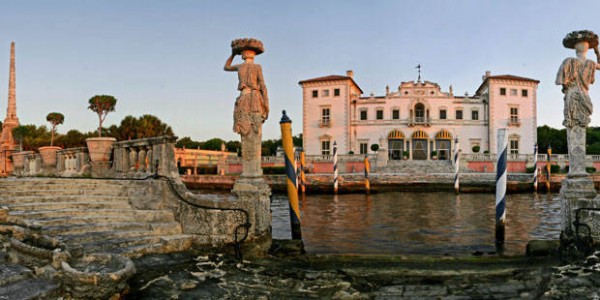 The Vizcaya Museum & Gardens is simply an amazing place to visit any time of year. In the summer, with the greenery all around you and the perfume of the flowers heavy in the air, the gardens are particularly magical.
The architecture, of course, is fantastic as always. Explore this luxe European-inspired estate and scope out their extensive collections of historic furniture and artwork.
For 2017, in honor of their centennial year, you can take advantage of a number of special events, including the performance of Bloom: A Caretaker's Diary on June 17, 2017 (performance begins at 8:30 pm).
Zoo Miami & Zoo Miami Summer Camp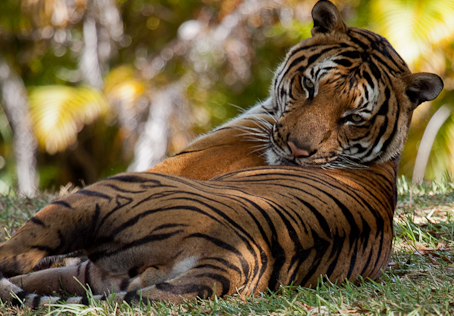 Spanning 340 acres right in the heart of Miami, Zoo Miami is home to more than 3,000 animals and 1,200 plants from around the world.
This zoo is also a tremendously interactive experience: feed rhinos, ride a camel, meet keepers, and much more. Perfect for family trips!
Zoo Miami also offers a special summer camp for young kids, should you be in the area for a while.
Jungle Island & Jungle Ed-Venture Summer Camps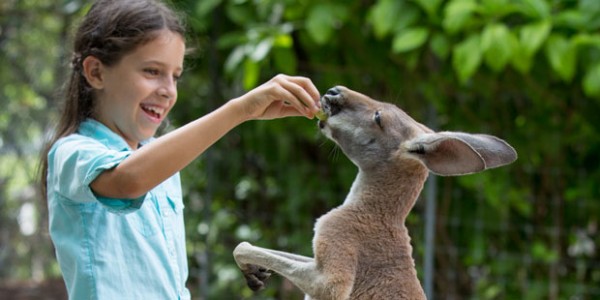 A totally immersive jungle experience awaits at Jungle Island. Tour exhibits featuring some of the most exotic and rare species from around the globe, including the famed liger!
You'll also have the option to interact with select animals, watch animal performances, listen to informative lectures from keepers, and even go on guided, behind-the-scenes tours.
If you're in the area, then check out their Jungle Ed-Venture Summer Camps, which offer educational experiences for children that help them learn all about ecology and conservation with plenty of hands-on animal encounters built in.
Miami Seaquarium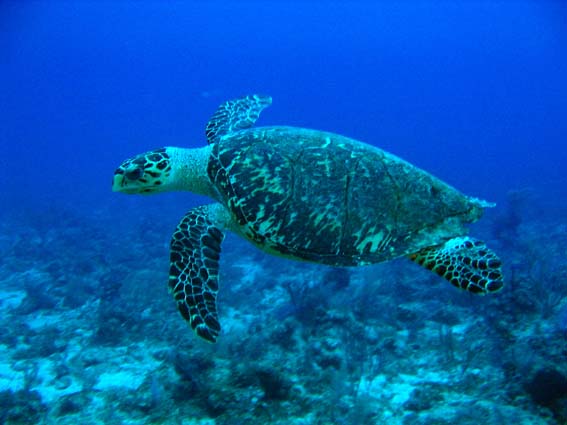 The Miami Seaquarium is a marvelous destination filled with stunning animal shows, fascinating exhibits, intriguing demonstrations, and informative presentations.
Spread across 38 acres on a tropical island, the Seaquarium really feels like a destination unto itself.
Their particular focus on conservation makes this a truly special marine park, too, because you know that their efforts are really making a difference in the animal kingdom.
They also offer summer programming for kids of all ages, Girl Scouts, home-schoolers, and more. Consult their website for further details and pricing.
By: smartdestinations