The general, and best, rule of thumb to combat mal de mer is to prevent it from happening in the first place. Symptoms are hard to stop once they start. Fortunately, there are several ways to avoid seasickness or at least greatly decrease the potency of symptoms.
1. Avoid Being Ill-Prepared. Taking over-the-counter motion sickness medications, such as Bonine® and Dramamine® is a big help. Do make sure you purchase the non-drowsy or less-drowsy formulas, so you don't accidentally fall asleep during dinner! Begin taking the medication at 1-2 days prior to sailing so the medicine is in your system before you step foot on the ship.
2. Avoid Powers of Suggestion. If you think – you are just totally convinced – you are going to get motion sickness, more than likely you will. Or if you suffer other forms of motion sickness (car, train, plane) the stress of past experiences can influence your well being onboard. Your mind is a powerful thing. Try to focus on activities on the ship, and though it might sound harsh, try to stay clear of anyone else that may become ill.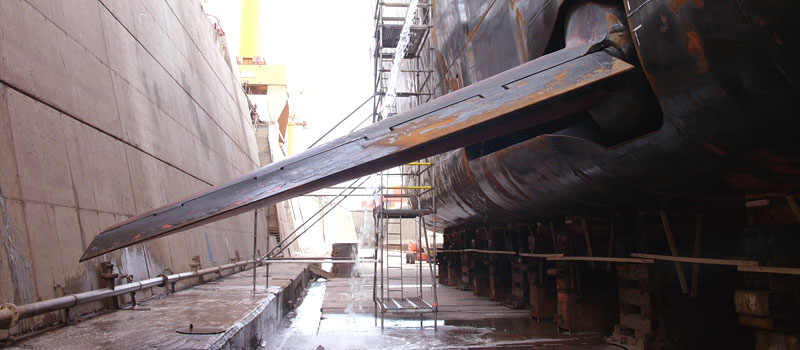 3. Avoid the Cabin. To acclimate to shipboard life and get those sea legs working, it is best to spend as much time as possible outside on deck. Use the horizon as a point to maintain your equilibrium. Your senses will be happy – visual input will agree with inner ear.
4. Avoid Key Triggers. There are a number of factors that can contribute to the not-so-great feeling of being off balance. It is a good idea to avoid fatty foods or those high in salt and sugar, avoid alcohol 24 hours prior to sailing, and poor ventilation as strong smells can overwhelm the senses and push you over the edge (metaphorically speaking of course!). Also, it is best to avoid reading. If you must, read small passages at one time and take frequent breaks to look up and find the horizon.
5. Avoid Smaller Oceangoing Vessels. Large, modern cruise ships of 70,000- to 220,000-tons are equipped with state-of-the-art stabilizers that greatly reduce the pitch and roll of the vessel. Most times passengers do not feel any movement; however, there are areas of the ship in which motion is more pronounced, especially during inclement weather. Think of the ship as a tree; when the wind blows, the leaves and branches at the top have all the movement, but the trunk of tree has little to no motion. So, a deck lower on the ship will experience significantly less motion, and they are closer to the stabilizers!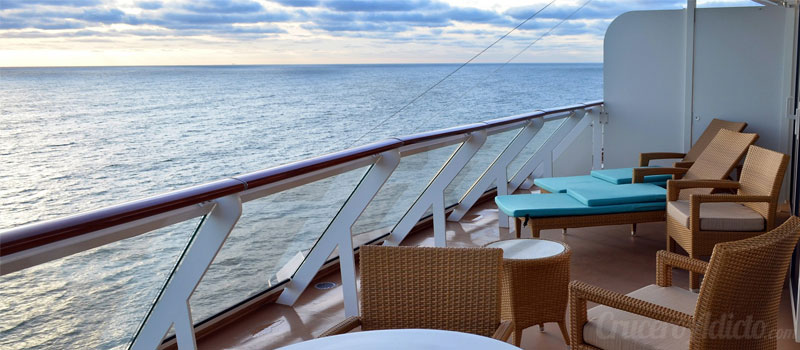 6. Avoid Choosing the Wrong Cabin Location. The lower and more centrally located your stateroom is on a cruise ship means the lower the possible threat of seasickness. A balcony stateroom is also helpful, as you can open your door and let in the fresh ocean air.
7. Avoid Multiple Days at Sea. Itineraries that offer more ports is your best bet. You want fewer days at sea and more days in port with an opportunity to get off the ship. A Transatlantic cruise or sailing with 2 or more days at sea in a row is not ideal if you are sensitive to motion. A good choice for a first time cruiser worried about seasickness is to find a 2-3 night weekend getaway. This way you have a chance to test your sea legs without the threat of being stuck in the bathroom on a longer voyage.
8. Avoid Becoming Anxious. If inclement weather becomes unavoidable, crews are typically very proactive. The captain will provide updates and the rest of the crew may pass out medicine, green apples and crackers. The best thing is to remain calm and shift your focus to other activities. Easier said than done I know, but you are on vacation after all. Enjoy your time and try to focus on all of the onboard entertainment. Hop in the pool, play some mini golf, take a dance lesson or fitness class.
By: icruise
We know Miami could have easily been first. It's a city that is best experienced with someone you love. Make your trip to Miami a romantic one. Sail away together. Paddleboard towards the sunset. Take a walk on the beach. Window shop at an open-air mall. Pack a picnic. Enjoy a craft cocktail. Go dancing. Dine in candlelight.
Lincoln Road Romance
A walk along the pedestrian promenade at Lincoln Road is a Miami must, and it's only better together. Walk along this iconic South Beach street and pop into a bookstore. Stop for a beer or cocktail, or just a lemonade or iced tea to cool off.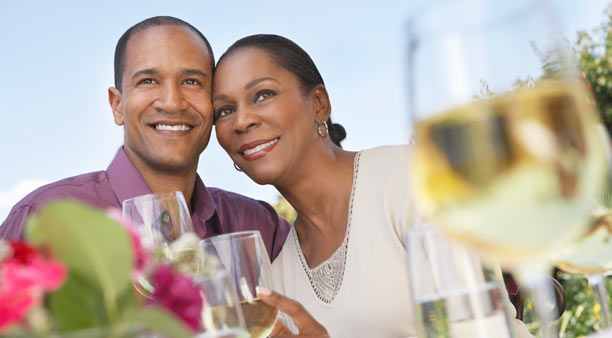 Heart Racing Adventure
Book a day of paddleboarding, the latest fitness and nature craze to sweep Miami. Stand-up Paddleboards, or SUP, look like surfboards, but you stand on them and use a paddle similar to a kayak's paddle. It's a beautiful way to see the city from the water and go at your own pace.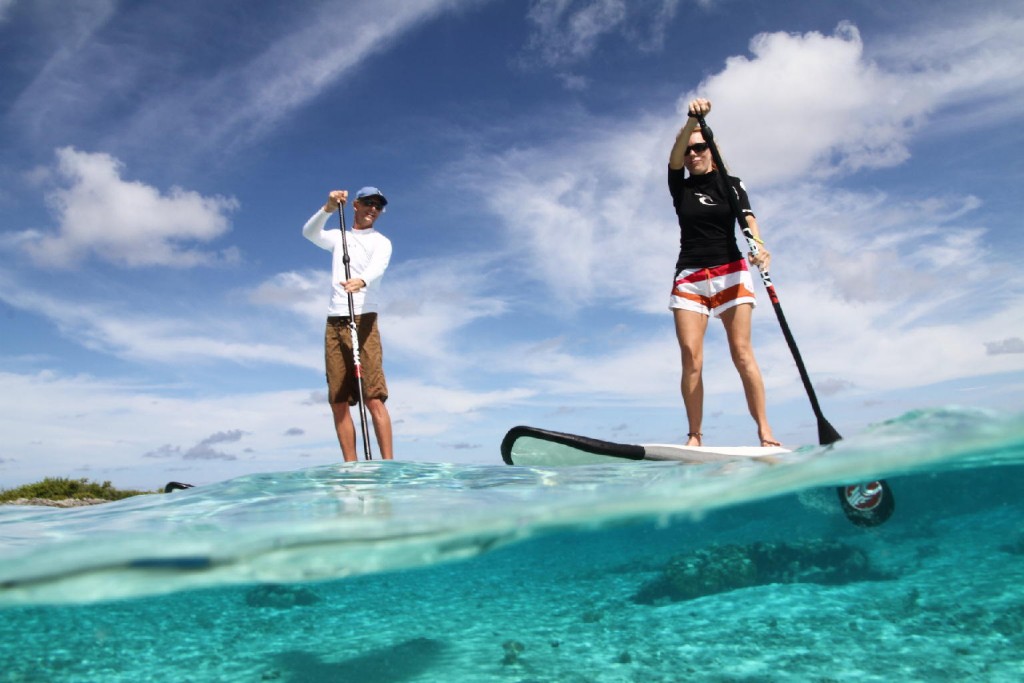 A Historic Love
If you're love is epic, you may want to celebrate it surrounded by history. Visit the stunning Vizcaya Museum and Gardens and be transported back to the romantic Italian Renaissance. It's easy to get lost in this limestone mansion and the accompanying sculpture garden overlooking Biscayne Bay.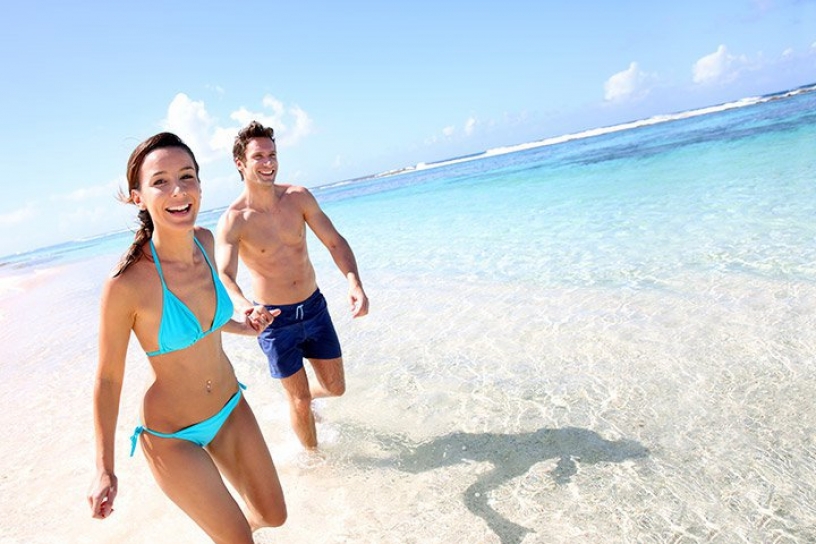 Beachside Lovin'
You're probably planning to hit the beach while you're in Miami. Consider all your options for a romantic beach getaway. There's South Beach, Miami's most famous beach with a party atmosphere all year round. There are other options for a more quiet, secluded beach experience, like Sunny Isles Beach and Key Biscayne.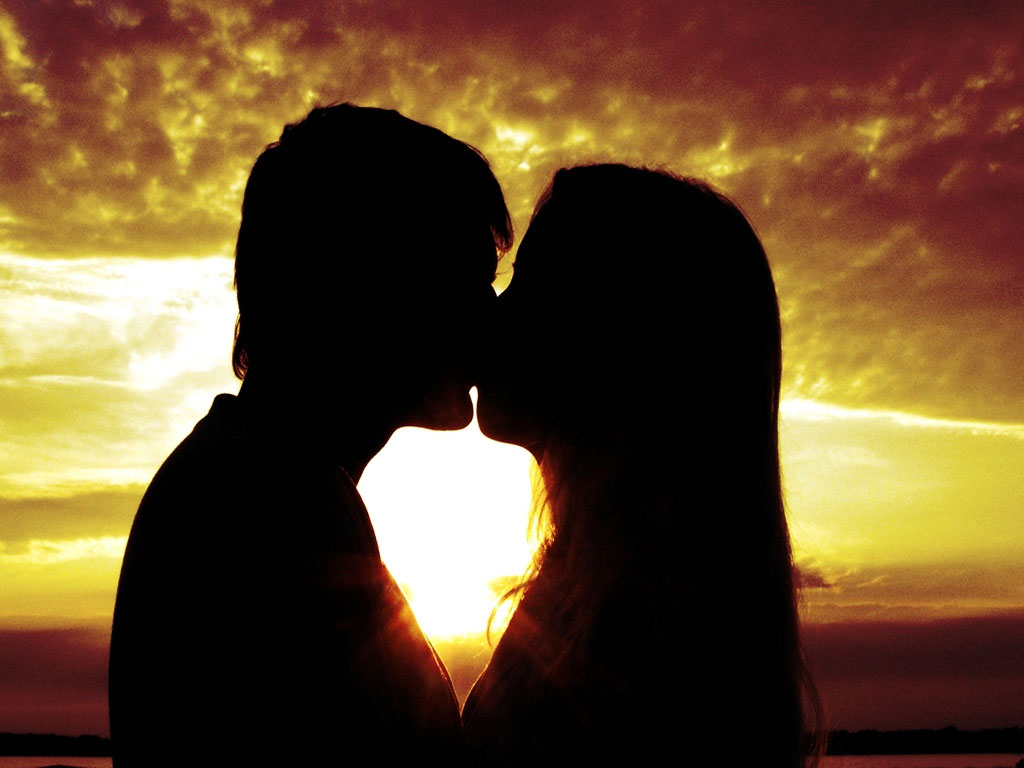 By: espanol.miamiandbeaches
"WALT DISNEY WORLD is a tribute to the philosophy and life of Walter Elias Disney and to the talents, the dedication and the loyalty of the entire Disney organization that made Walt Disney's dream come true. May Walt Disney World bring Joy and Inspiration and New Knowledge to all who come to this happy place…a Magic Kingdom where the young at heart of all ages can laugh and play and learn — together."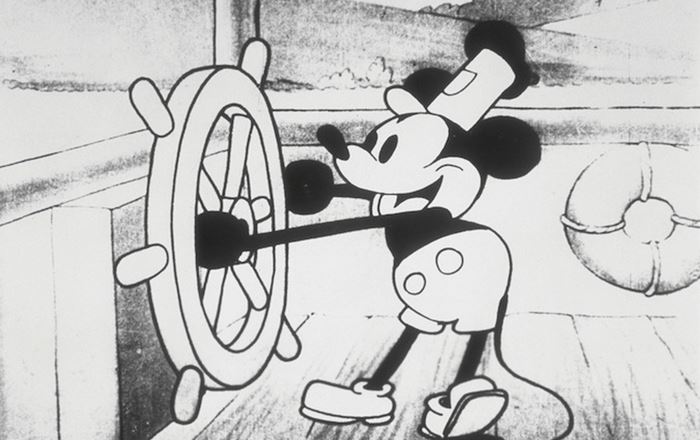 Plaque dedicated October 25, 1971, by Roy O. Disney, rededicated Oct. 1, 1996, by Roy E. Disney
The Disney Decade

It was not until the decade of the '90s, however, that Disney growth became truly phenomenal. In January 1990, Disney Chairman Michael D. Eisner unveiled an ambitious ten-year building plan. He called it The Disney Decade. By mid-decade attendance passed 500 million guests. Investment increased to five times its 1980 total.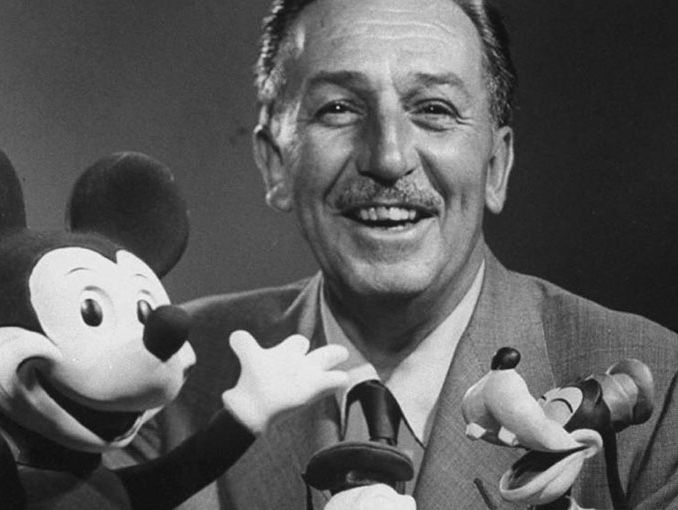 Among major accomplishments of The Disney Decade:
• Disney's Animal Kingdom — a whole new species of theme park with 13 animal-themed adventures opened in 1998. A greatly expanded Asia section opened in 1999.
• In other parks, '90s attractions included: at Epcot – Innoventions, "Honey, I Shrunk the Audience," high-speed Test Track and the highly creative Journey Into Your Imagination; at Magic Kingdom – Splash Mountain, "Legend of the Lion King," The Many Adventures of Winnie the Pooh, Buzz Lightyear's Space Ranger Spin and New Tomorrowland; at Disney-MGM Studios – Star Tours, "Voyage of the Little Mermaid," "Jim Henson's Muppet*Vision 3-D," "Disney's Doug Live!", "Bear in the Big Blue House," "Sounds Dangerous Starring Drew Carey," "Fantasmic!", Sunset Boulevard with The Twilight Zone Tower of Terror™ and Rock 'n' Roller Coaster Starring Aerosmith.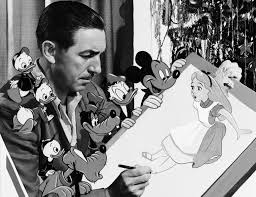 By:wdwmagic
Pink Sands Beach, Harbour Island
The pink sand of Pink Sands Beach, on Harbour Island the Bahamas, comes from Foraminifera, a microscopic marine animal with a bright pink or red shell.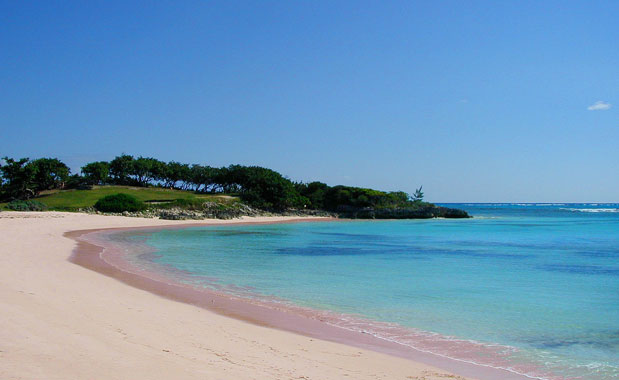 Mount Alvernia, Cat Island
Mount Alvernia, on Cat Island, rises 63 metres in altitude and is the highest peak in the Bahamas.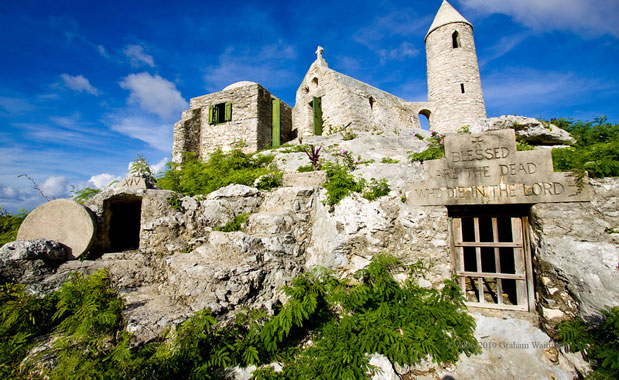 Underwater cave systems
During the glacial period, the sea level was as low as 250 feet below its present level. During this time, the limestone that forms the islands was eroded by acid rain, which ended up cutting hundreds of systems of vertical and horizontal caves that are now below the islands.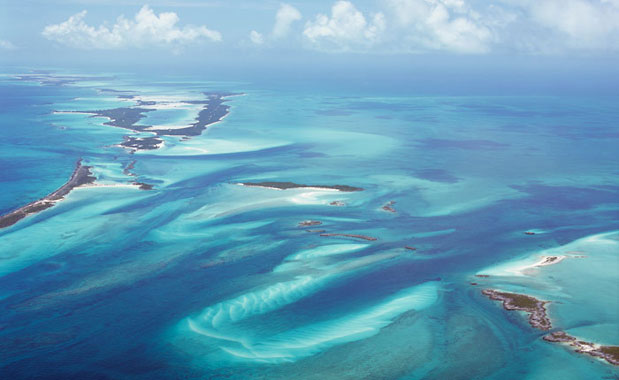 The name "Bahamas"
The name "Bahamas" comes from the Spanish words "baja mar", meaning shallow water or sea.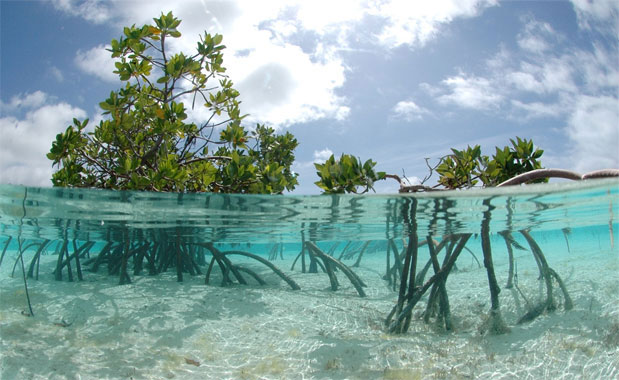 The indigenous people
The first people that inhabited the island were called the Tainos.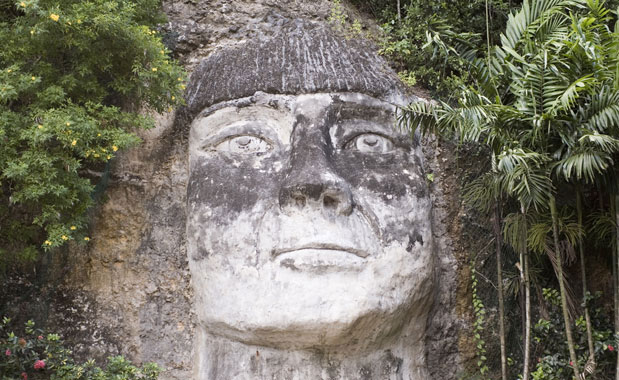 Dean's Blue Hole, West of Clarence Town, on Long Island
Plunging 202 metres into the sea, it's the deepest blue hole in the world.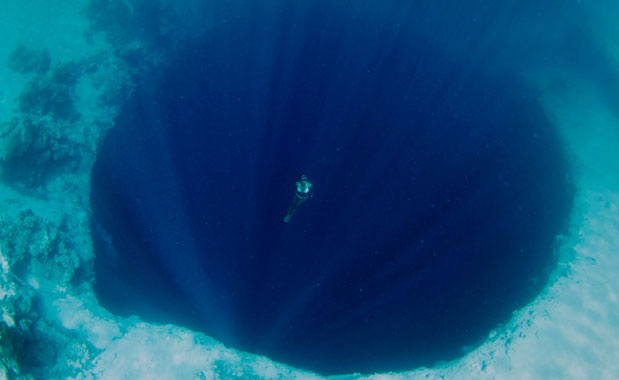 Lucayan National Park, Grand Bahama Island
The longest (known) underwater cave system in the world can be found in Lucayan National Park, on Grand Bahama Island.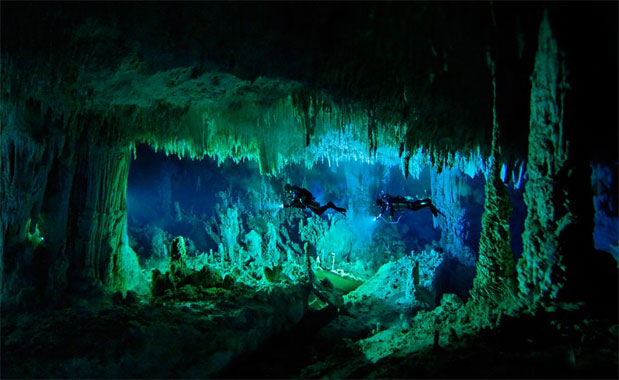 By: travelalerts
Puerto Rico's attractions range from the adventurous (like the underground caves of Río Camuy Cave Park) to the historic (like the 500-year old walls of the El Morro fort). And there are plenty of options between the two extremes. Beach lovers must visit the western beaches of Rincón for sunbathing and surfing; snorkelers are bound to enjoy Vieques' bioluminescent Mosquito Bay. And if you're the kind of traveler who parties heartily, you'll discover a varied but vibrant nightlife in San Juan.
Bioluminescent Mosquito Bay (Vieques)
This south Vieques beach might not sound like much, but it's one of travelers' favorite experiences in Puerto Rico. During the day, Bioluminescent Mosquito Bay is your stereotypical Caribbean hideout — but at night, the sky and waters emit a blue glow from the half-plant, half-animal microorganisms that live there. More than 700,000 bioluminescent dinoflagellates live in each gallon of bay water, and recent travelers have been amazed by just how much visibility these tiny creatures provide.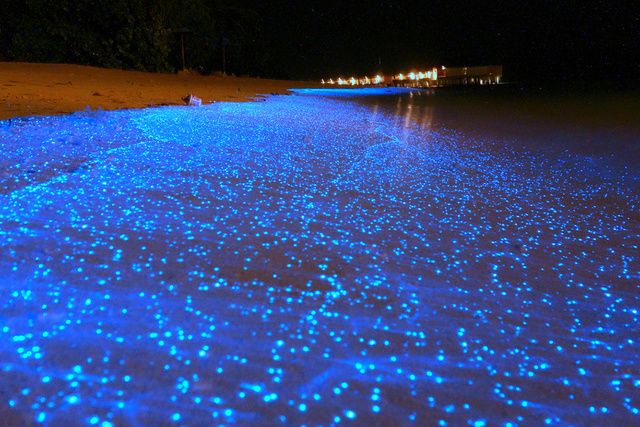 El Morro (Fuerte San Felipe del Morro)
El Morro juts out of San Juan harbor beckoning to cruise ships just as it used to deter sea attacks. The structure is a hulking six-story fortress built between 1539 and 1589, withstanding the two World Wars and several other scrimmages. Now, El Fuerto San Felipe del Morro is Puerto Rico's go-to tourist attraction, both for its extensive history and its outstanding vistas of the Atlantic Ocean. You can also walk though the fortress' depths, which include a maze of tunnels, barracks and prison cells.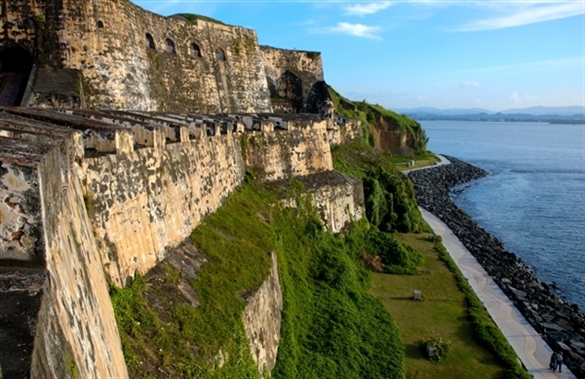 Flamenco Beach
On the island of Culebra — which sits about 20 miles east of Puerto Rico— visitors will find a beach perfect for families, snorkelers and those looking for a remote spot that boasts a delightful aesthetic from nearly every angle. Flamenco Beach's 1½-mile strip of sand is the most popular on Culebra and is often recognized by travelers and experts as the most beautiful in all of Puerto Rico.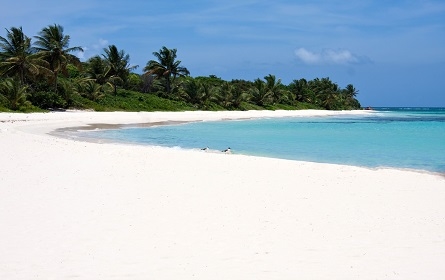 Sun Bay (Vieques)
Mosquito Bay is popular in the evenings, but the island of Vieques' daytime beachcombers like the chalky sands and serene vantage point of southwestern Sun Bay. It's also the only beach on Vieques with public facilities: The 2-mile-long beach on Vieques' south coast has lifeguards, showers, bathrooms and a small area to purchase food. Plus, the town of Esperanza (and its restaurants and bars) is just a short walk away.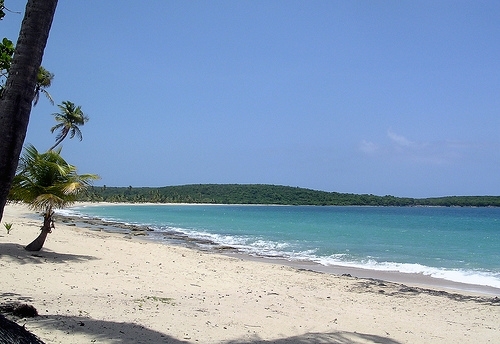 Castillo de San Cristóbal
Fort San Cristóbal's 27 acres were built to protect the city of Old San Juan from land attacks. It doesn't receive as many visitors, or as much adoration from travel guides as the city's El Morro fort, but recent visitors are equally amazed by the majesty and significant history of the site. Travelers insist you won't be disappointed if you spend an hour roaming the fort's ramparts.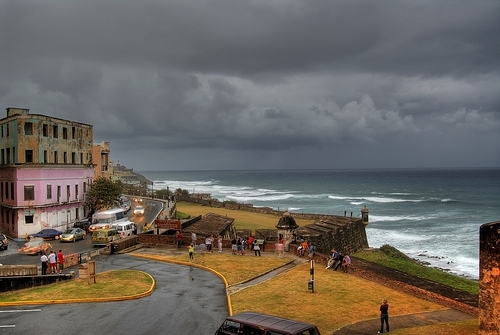 By: travel.usnews