Puerto Rico's attractions range from the adventurous (like the underground caves of Río Camuy Cave Park) to the historic (like the 500-year old walls of the El Morro fort). And there are plenty of options between the two extremes. Beach lovers must visit the western beaches of Rincón for sunbathing and surfing; snorkelers are bound to enjoy Vieques' bioluminescent Mosquito Bay. And if you're the kind of traveler who parties heartily, you'll discover a varied but vibrant nightlife in San Juan.
Bioluminescent Mosquito Bay (Vieques)
This south Vieques beach might not sound like much, but it's one of travelers' favorite experiences in Puerto Rico. During the day, Bioluminescent Mosquito Bay is your stereotypical Caribbean hideout — but at night, the sky and waters emit a blue glow from the half-plant, half-animal microorganisms that live there. More than 700,000 bioluminescent dinoflagellates live in each gallon of bay water, and recent travelers have been amazed by just how much visibility these tiny creatures provide.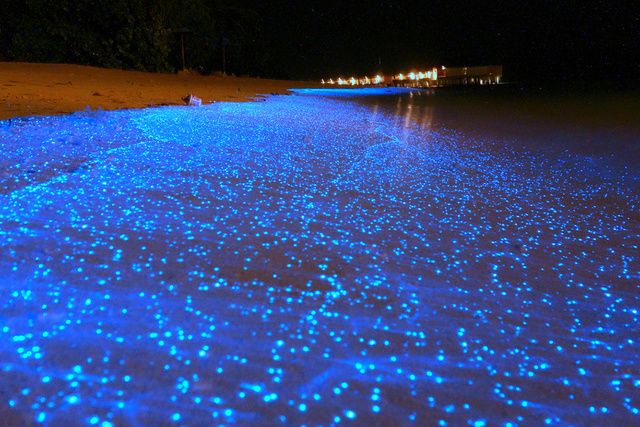 El Morro (Fuerte San Felipe del Morro)
El Morro juts out of San Juan harbor beckoning to cruise ships just as it used to deter sea attacks. The structure is a hulking six-story fortress built between 1539 and 1589, withstanding the two World Wars and several other scrimmages. Now, El Fuerto San Felipe del Morro is Puerto Rico's go-to tourist attraction, both for its extensive history and its outstanding vistas of the Atlantic Ocean. You can also walk though the fortress' depths, which include a maze of tunnels, barracks and prison cells.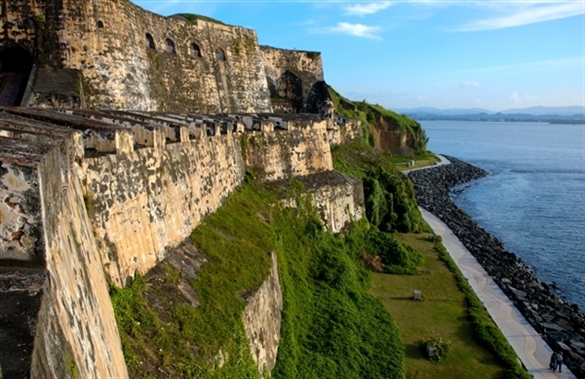 Flamenco Beach
On the island of Culebra — which sits about 20 miles east of Puerto Rico— visitors will find a beach perfect for families, snorkelers and those looking for a remote spot that boasts a delightful aesthetic from nearly every angle. Flamenco Beach's 1½-mile strip of sand is the most popular on Culebra and is often recognized by travelers and experts as the most beautiful in all of Puerto Rico.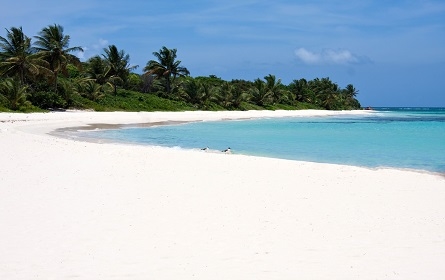 Sun Bay (Vieques)
Mosquito Bay is popular in the evenings, but the island of Vieques' daytime beachcombers like the chalky sands and serene vantage point of southwestern Sun Bay. It's also the only beach on Vieques with public facilities: The 2-mile-long beach on Vieques' south coast has lifeguards, showers, bathrooms and a small area to purchase food. Plus, the town of Esperanza (and its restaurants and bars) is just a short walk away.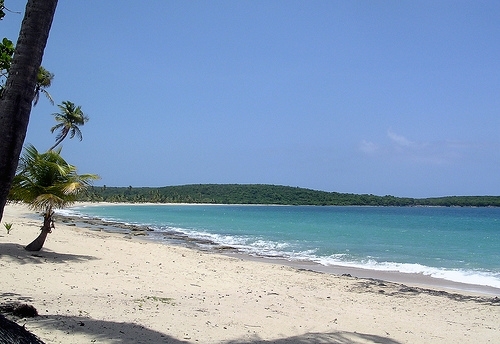 Castillo de San Cristóbal
Fort San Cristóbal's 27 acres were built to protect the city of Old San Juan from land attacks. It doesn't receive as many visitors, or as much adoration from travel guides as the city's El Morro fort, but recent visitors are equally amazed by the majesty and significant history of the site. Travelers insist you won't be disappointed if you spend an hour roaming the fort's ramparts.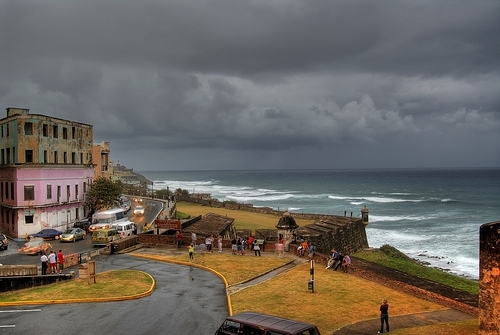 By: travel.usnews