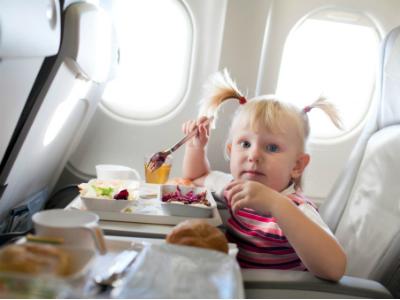 If you plan to fly with a child less than one year old, you'd better get prepared and gather your courage. Though you can't entirely control what happens in-flight or at the airport, you can plan ahead. Most importantly, you need to put plenty of thought into your child's temperament – what calms him or her? How can you best keep to your normal routine? Your first instinct is to keep your little one as comfortable as possible, but you should also take your neighbors into consideration.
Tips for Flying With a Baby
Don't make the rookie mistake of flying without doing your prep work. When you have the right gear and you've planned ahead, you can rest assured that you have the tools for a content little passenger.
1. Make a Checklist
Don't ever pack your carry-on without a checklist. While older kids can carry their own bags, you don't have that luxury when flying with an infant. If it's not packed, you won't have it, and airport stores rarely carry many baby supplies. Be sure that you start packing a couple of days in advance of your flight so you have plenty of time to pack all of your baby gear.
Here's a general list of necessities:
Diapers and wipes (enough for travel time plus 24 hours extra in case of delays)
Two or three receiving blankets – they're great as nursing cover-ups, for naps, for keeping your baby warm, and for keeping your clothes protected from spit-up
A change of clothes for your baby – at the very least, pack an extra onesie
Nursing pads and shields if you're breastfeeding
Formula and bottles if you bottle-feed – again, plan for travel time plus 24 hours to be safe
Pacifiers, if necessary – always bring a couple of spares
One or two board books and a couple of comfort toys
A sling or a baby carrier
Baby-friendly snacks, like Cheerios and puffs
A couple of Ziploc bags – they come in handy for storing snacks and keeping soiled clothes separate in your diaper bag
2. Prepare Your Bottles
If your baby is bottle-fed, you need to think ahead. The TSA has rules against traveling with more than three ounces of liquid, but the rule doesn't apply to baby formula and juices. Instead, you must have your baby's formula tested via a handheld scanner.
To avoid causing a delay in the security line, I prepare bottles with powder only. You can also purchase single-serving formula packs. That way, I only need to add water once I'm past the security checkpoint. Ask the flight attendants for warm water – they usually have plenty on hand for coffee and tea.
3. Calm Breastfeeding Fears
While breastfeeding on a plane might not be as comfortable as breastfeeding at home, it's completely doable. You can pump milk and bring it on the plane in bottles if you're nervous about nursing – the TSA simply scans the milk with a hand-held device, and it's completely safe.
Of course, breastfeeding on the plane might be a necessity. If you're nervous about nursing next to a complete stranger, bring two safety pins with you. That way, you can pin a receiving blanket to the seat in front of you and on the side of your own seat to create a privacy curtain. I've found that seatmates are extremely understanding and accommodating when I've had to nurse during a flight.
4. Decide on a Car Seat
If your child is under the age of two, you don't have to purchase a ticket. This can save money, but it also means your child has to sit on your lap for the entire flight.
If you purchase a separate ticket for your baby, or if there are extra seats on your flight, you can bring your baby's car seat on the plane and use it the same way you do in the car. Traveling with your baby in a secured car seat is the safest way to do air travel with a baby, period.
Unfortunately, however, I once brought a car seat along with me, and it ended up being a major pain. Not only did I have to cart the bulky object around the airport, my little guy was miserable and just wanted to be held anyway. On the next flight, I ditched the car seat and traveled with a sling instead. I "wore" my baby across my chest – he was very cozy, and it was convenient while moving around the airport. It was also perfect for discreet breastfeeding.
You can also opt for a travel system if you're determined to bring along a car seat and you don't want to drag it with you through the airport. A travel system allows you to snap the car seat onto a stroller base, which you can then easily detach during boarding. It's the best of both worlds when both mama and baby need their own space.
5. Check Your Gear
I love having a stroller in the airport. It always allows my kids to have a rest while I sprint from gate to gate, and it cuts down on dawdling. Also, the airline can check your stroller right at the gate. Just ask for a "gate check" – tag and bring your stroller to the end of the jetway. Airline attendants can pop it down in the cargo hold, and can bring it back up when you've landed for use during layovers.
Be smart about the stroller you use. Make sure it's one that collapses easily and isn't too bulky. I have a model that collapses with one hand, which saves me from fumbling with it.
6. Prepare for Takeoff
If you've ever been on a flight with babies on board, you've probably heard them wailing during the takeoff and the touchdown portions of the flight. That's because the pressure can cause major pain for babies while flying. If you've got a little one tagging along, prepare to offer a pacifier, a bottle, or the breast during takeoff and landing. The sucking motion helps relieve pressure so there's fewer tears.
7. Deal With Strangers
In my experience, babies and kids aren't always the most welcome passengers on planes. I haven't always gotten the warmest reception when a seatmate finds out that I've got two kids along for the ride. But a little friendliness and consideration goes a long way in making sure other people are comfortable.
I usually make a point to be extra nice to the flight attendants, who are then more than happy to grab some warm water or dig up snacks for my kids. I also make sure that my kids aren't bothering other people in any way. For instance, if your infant has a dirty diaper, get up and change it in the bathroom as soon as possible. Planes have changing tables in the bathrooms, so use them. They might be small, but it's far more considerate than changing your baby next to your seatmate. Just limit how much stuff you bring with you to the bathroom. I like to grab a diaper and a case of travel wipes so I don't have to drag the entire diaper bag into an already tight space.
I find that when neighbors see me doing my best to keep things under control, they're more likely to lend a hand. I've had kind seatmates offer to share a tablet computer or chat with my kindergartener for hours, while attendants have offered extra treats and even upgrades. As long as you're courteous and conscious of the strangers you're traveling with, you'll be welcome and have a better overall experience.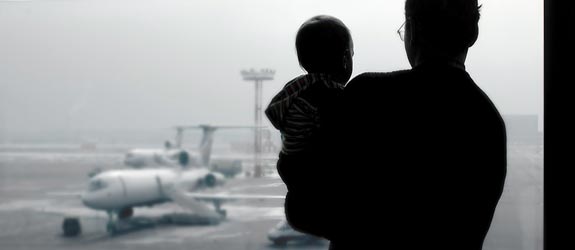 Final Word
It's not always going to be smooth sailing when you're traveling with an unpredictable infant. Diaper blowouts, gassy bellies, and crying spells can make you feel flustered. But making sure that you're prepared for anything can help you feel more confident in your abilities. And in a worst-case scenario, live by this mantra: "It's only temporary." You'll be at your destination in no time, with tons of experience under your belt for your next trip.
By: moneycrashers

The Bahamas Warnings and Dangers
A visit to The Bahamas  is a chance to enjoy soft sand beaches, warm sun and a culture that is still very British, but close to the U.S. One of the most popular foreign destinations for Americans, this series of islands can have some problems for any visitor including water hazards, sudden hurricanes, dangerous water creatures and driving that can be confusing.
Water Dangers 
One of the chief attractions of this part of the world are the numerous beaches and access to the clear waters that teem with sea creatures. Be aware that the water can be colder during fall and winter season, but many people still find it pleasant. Many popular beaches also have waters with strong currents that can catch you unaware. Do not swim beyond the marked areas or you could get pulled away from the land and even swept out to sea. Most beaches have flags indicating if it's safe. If you see a red flag swimming is not recommended. If you have children, only swim when you see a green flag.
Sharks and other possibly dangerous fish roam the waters here. Barracudas are large fish, but generally harmless so don't panic if you see one nearby. The most common shark in the area is the Nurse shark. They are not dangerous, but be wary around them. Do not go in the water with raw fish or a bleeding cut or you will attract them. Coral reefs lie off shore and remain one of the most beloved attractions in the area. Be careful them as you can get cut. Hire a guide if you are chartering a boat in regional waters to help you avoid getting the boat cut on the reefs.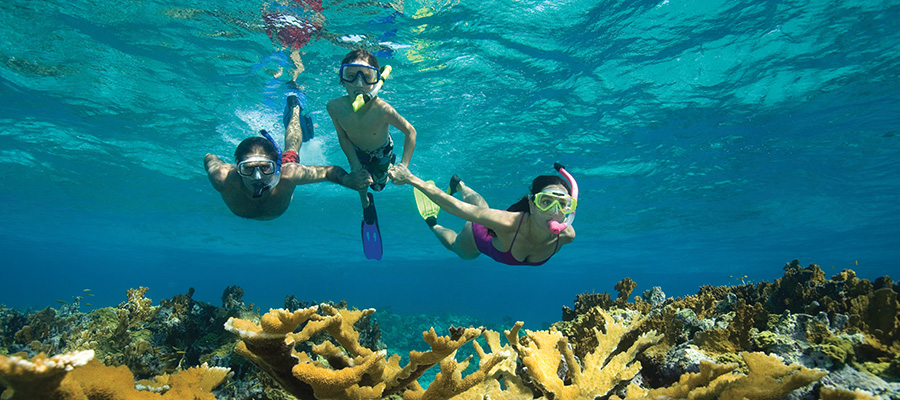 Dangers on Land 
The Bahamas have a lot of mosquitos, so make sure your hotel has a net or bring one of your own to sleep under at night. Do not feed any animals you see here. This particularly applies to the iguanas on Allen Cay. They are in danger, so don't touch them or feed them. When taking a taxi, make sure you have a fixed price. While this is fixed in some places, it is not in others.
If you are renting a car, remember drivers here drive on the left side of the road not the right. The island has generally nice weather; however, it is subject to hurricanes during hurricane season in late summer and early fall. If you are booking during this time, be aware that your plans may be canceled due to bad weather. You do not want to be here when a hurricane is bearing down on the islands. This is a good time to consider travel insurance.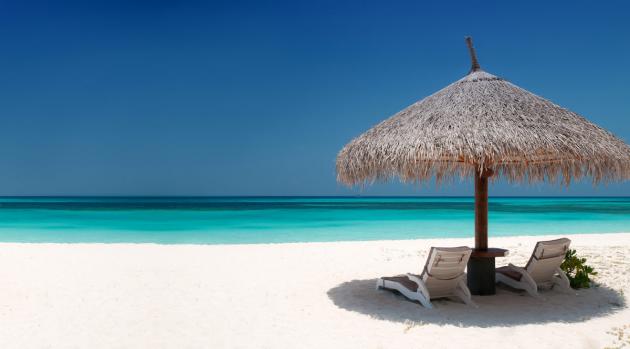 Editor's note: The information contained on this page was compiled using real traveler reviews about warnings or dangers in the Bahamas. 
By: smartertravel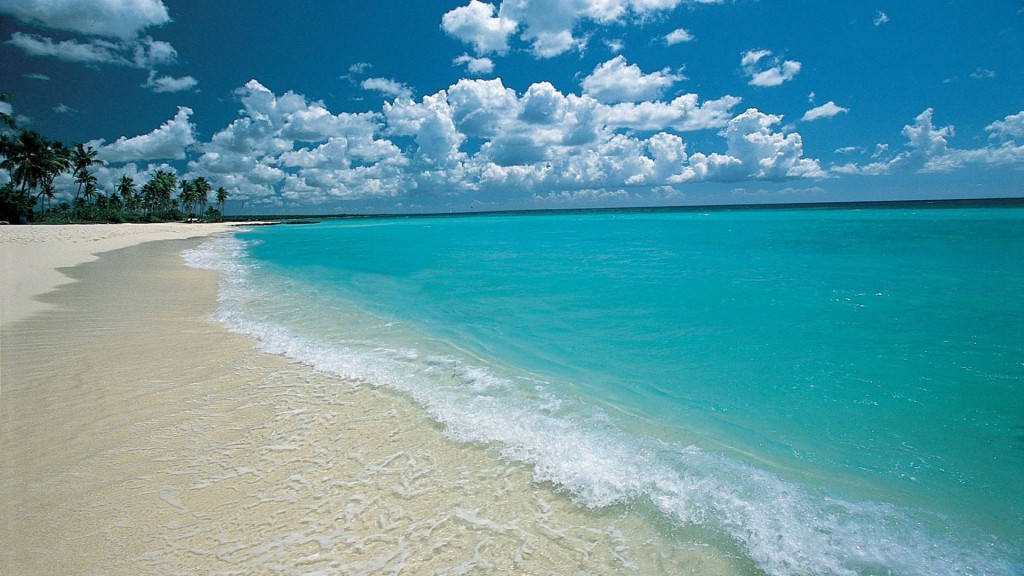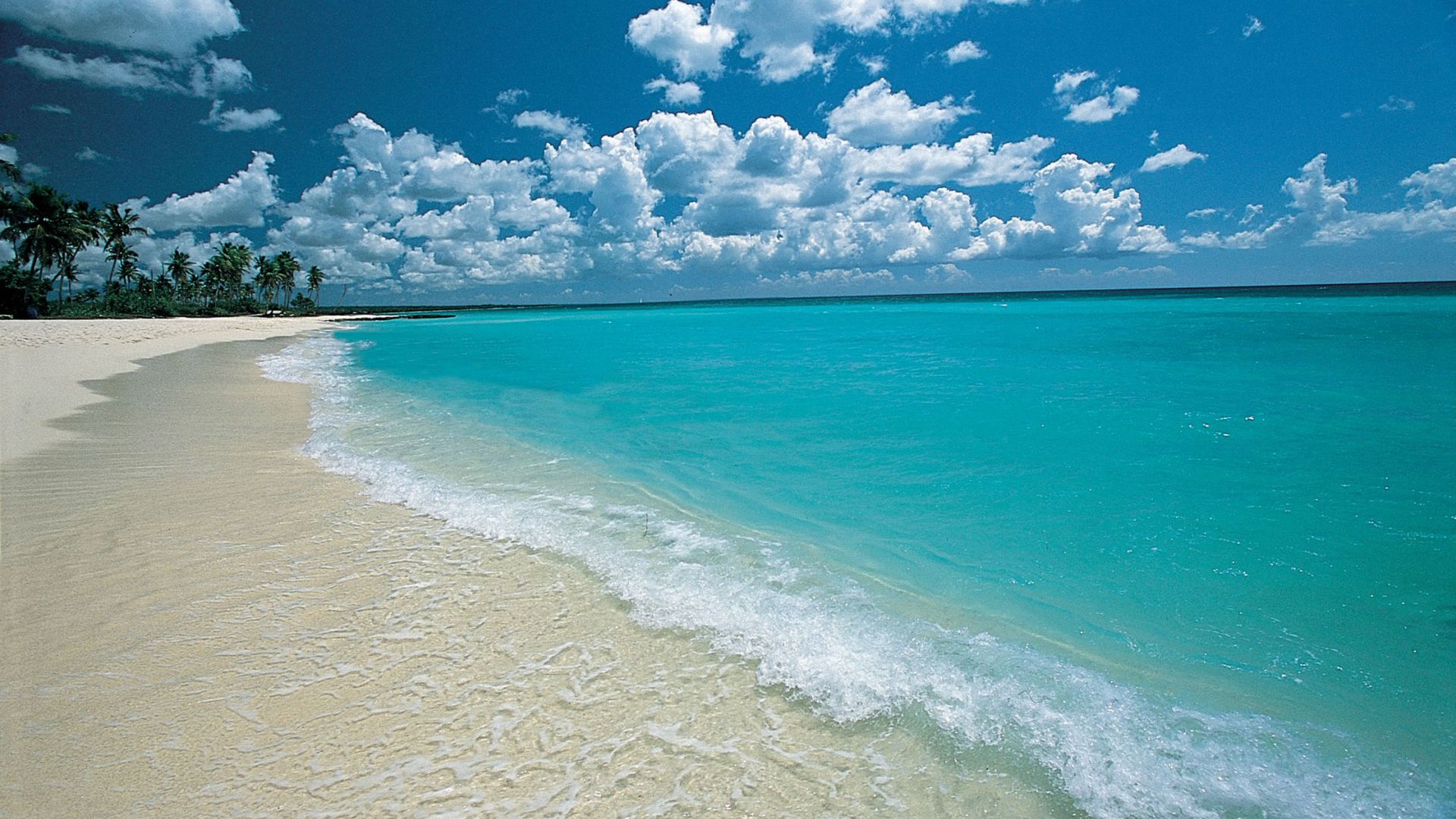 Punta Cana is a popular vacation destination within the Dominican Republic on the island of Hispanola. In this city, there are 21 miles of beaches, many of which are public and some that are clothing-optional. Punta Cana has become the most popular tourist area on the island due to its acres of white sand and aqua-blue water. It continues to grow with new resorts–mostly all-inclusive. It is a wonderful place for a beach vacation, but there are some things you should keep in mind when making plans.
Location
Punta Cana is on the east coast of the Dominican Republic, at the point of the island where the Atlantic Ocean meets the Caribbean Sea. If you are looking to surf or go whale-watching, the rougher ocean might be a better choice than the warmer, calmer sea. Note that a hotel may list its location as Punta Cana, but this also encompasses the towns of Uvero Alto, Cap Cana, Cabeza de Toro, El Cortecito, Arena Gorda, Macao and Bavaro, a popular area beach for all-inclusive resorts.
Clothing
Punta Cana is laid back, so your dress will be casual. T-shirts, tank tops and shorts–or skirts and dresses for women, if desired–will take care of most of your needs. For evening, sundresses for the ladies and khaki pants and collared shirts for men usually are fine, but check with your hotel for dress requirements. At most resorts, you will need a cover-up for your bathing suit in the restaurant. Although sandals probably will be your preference in the heat, bring a pair of comfortable shoes for walking in rocky areas.
Language and Currency
Spanish is the official language of the Dominican Republic. English is spoken in most tourist areas, but you should try to learn a few phrases before you arrive in case you are in an area where little English is spoken. The peso is the unit of currency for the country. American dollars may be taken in some areas, but check the exchange rate before you arrive to make sure you aren't taken advantage of.
Sightseeing
If you tire of the water sports, horseback riding and sunbathing in the Punta Cana beaches, Marinarium Marine Park and Punta Cana Ecological Reserve are within the city. Nearby, you can take a short boat ride to Dolphin Island, visit the Boca de Diablo cave system or explore Manati Park Bavaro. If you have time, you can also find the picturesque town of La Otra Banda or the Boca de Yuma and Ponce de Leon House in San Rafael de Yuma within an hour of Punta Cana.
Additional Information
The average daily temperature in Punta Cana is 80 degrees, so bring plenty of sunsceren. While there are drugstores there, toiletry brands from the United States and Europe may be expensive, so you may want to be sure to bring enough from home. Pack all of your medication in the original bottles. Make a list of what medications you are taking, including the drugs' generic name, as brand names can be very different in the Dominican Republic. Be safe when traveling in Punta Cana. Before venturing out, check with the hotel staff about any areas you should avoid and keep a close eye on your valuables. Punta Cana has its own international airport, and most area resorts are located within a half-hour's drive.
By: traveltips.usatoday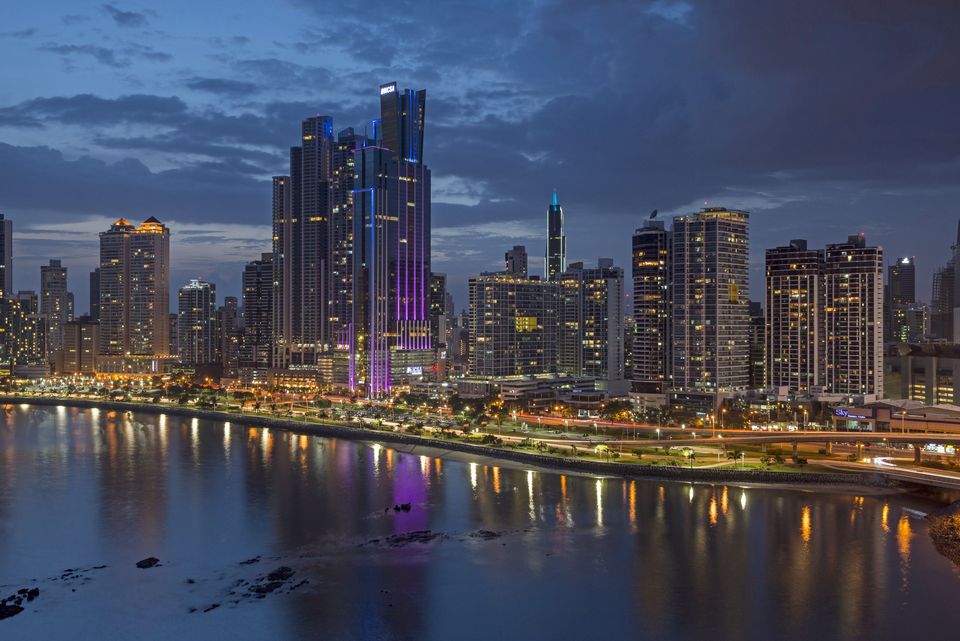 This summer, I had the opportunity to explore the best of Panama from coast to coast, and I was impressed!
Though sometimes overlooked as a Central America destination, there truly is something for everyone in Panama, whether you come for world-famous shopping, the pristine islands of San Blas or for a stroll through the historic Casco Viejo district.
This Panama City travel guide is filled with travel tips to help you plan an incredible trip!
What to Expect in Panama City
Language: Like most of Latin America, Spanish is the primary language in Panama City, but because of its legacy as a vital international trade connection, you will also find that there is a multicultural expat population that speaks English too.
Currency: Unusual for a sovereign state, Panama actually has two official currencies, with the US Dollar sharing official status with Panamanian Balboa, pegged at a one-to-one rate, and dollars used for paper money, and Panama mainly produces its own coins.
Credit Cards and Banks: In Panama City itself, a good majority of retailers will accept credit cards, particularly tourist businesses, while ATMs are common around the city.
Climate: Temperatures in Panama City are quite stable throughout the year, with hot days that often rise to thirty three degrees Celsius, and rarely dropping below eighteen degrees. The dry season is fairly short, running from December to April, with the remainder of the year experiences a fair amount of rain.
Getting Around Panama City
The transportation situation in the city has improved significantly over recent years, with a new metro subway system which opened in 2014, and some of the old buses being replaced by new city buses. The first line of the metro runs north to south under the city, and is relatively cheap and affordable, with fares at around 35 cents.
Buses in the city are divided into the local routes with lots of stops that offer fares of 25 cents, or the main corridor buses that run a quicker service along the main north to south and east to west corridor, with fares a little higher at $1.25.
Taxis are also plentiful and affordable in the city, with fares set by the government that depend on the distance that you will be covering, with even the longest journeys around the city only costing around five dollars.
What to Do in Panama City
Whether you're a self-proclaimed foodie or beach bum, there's something here for everyone!
Panama Canal – The canal is the main reason for the city being what it is today, and to see the ships go by in the canal is an impressive sight. You can reach the area by bus or by taxi, and there is also a visitor's center at the Miraflores Locks with a great viewing platform and a museum showing off the history of the canal too.
Casco Viejo – The historic area of the city has seen a lot of development over recent years, but you can still see some historic traditional buildings, while there are also plenty of bars and restaurants here. Many of the city's museums are located in this district, while the theaters here host some of the best operas and musical shows in the region.
Panama Viejo – Panama City has not always been set in its current location, and back in the fifteenth and sixteenth centuries the city was a target for pirates, and after the attack of Henry Morgan, the city elders eventually decided to leave behind the old city and move to the more secure site which you can see in Casco Viejo today.
Bio Museo – This colorful building is facing the Pacific Ocean near the end of the canal, and is designed to be a museum of biodiversity. There are eight exhibitions located within the museum itself, and the bold design is actually one that was designed by famed architect Frank Gehry.
Stand Up Paddleboarding On The Chagres River – The Chagres is the largest of the rivers of Panama, and is a broad river that flows relatively slowly, meaning that the sport of stand up paddleboarding is a great way to see the scenery of the banks of the river.
Take A Day Trip To The Gamboa Rainforest – A trip to Gamboa offers some fascinating insights into Panama and its history, as the town of Gamboa is a faded colonial gem that has houses and public buildings in various states of repair, while the rainforest is home to a massive range of birds and wildlife, with some lovely walking trails.
Monkey Island Boat Tour – This is an island on Gatun Lake which has a huge range of monkeys present, and this trip offers a view of a range of different species including capuchins, howler monkeys and even the sloths and toucans that also live on the island.
Embera Indian Village Tour – The Embera are an indigenous tribe that live in the Panama rainforest, and this day trip from Panama City will offer a fascinating perspective on the country as it was before colonization, and you can enjoy musical performances and an introduction to the culture and traditions of the tribe. Overnight stays in the rainforest are also available.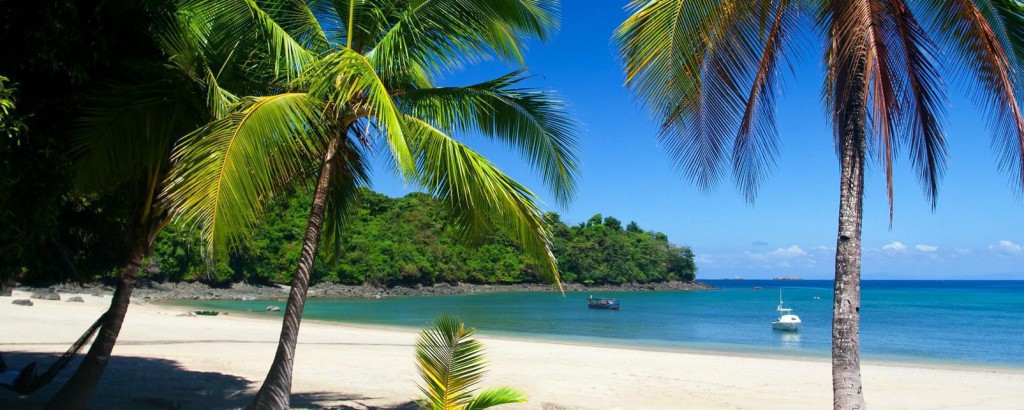 Where to Eat in Panama City
Panama City has plenty of places to make your mouth water!
Puerta de Tierra – This great steak house is located in the old town area, and while you can sit inside, the lovely patio is a great place to enjoy your food and to see the people of the city go by. You will also regularly find some good live bands performing here too.
Nacion Sushi – So close to the ocean, it is no surprise that seafood is popular in Panama City, and this sushi restaurant is a stylish option in the Costa del Este district, and is nicely decorated while the food is well prepared and offers some tasty vegetarian options as well as the sashimi.
Barrio Pizza – Located on the Avenida Central at the heart of the city, this pizza restaurant prepares their pizzas in the traditional way, with a good selection of toppings and the option to choose your own topping too. The restaurant is lively and displays some bold artwork giving the location a vibrant atmosphere.
Donde Jose – One of the few restaurants in the city that has a waiting list, Donde Jose's cuisine delivers Panamanian classics with a modern culinary twist, and every day a fixed menu of five main items and two desserts are prepared in two sittings, and each dish is lovingly decorated which makes it almost a shame to touch the food with your fork!
– Panama's Rooftop Bars –
With a tropical climate and a growing range of tower buildings in the city, Panama has seen a great growth in rooftop bars, and if you are looking to relax and socialize, then an open air bar with a view is definitely a great way to do it.
-Tantalo is a nice option in the historic Casco Viejo district, with Latin nights held on Wednesdays and a busy atmosphere on the weekends.
-The 1400 bar is a new addition with an urban theme that has become a popular place to party, while the Inedito Rooftop has the business district to one side and the ocean to the other.
-Another bar with ocean views is La Jirafa de Maria del Alma, which offers a great range of cocktails, and also has a Mexican restaurant if you have a taste for nachos or something more substantial with your drinks.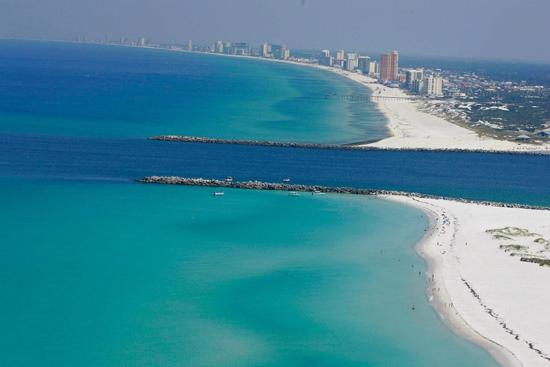 By: theblondeabroad