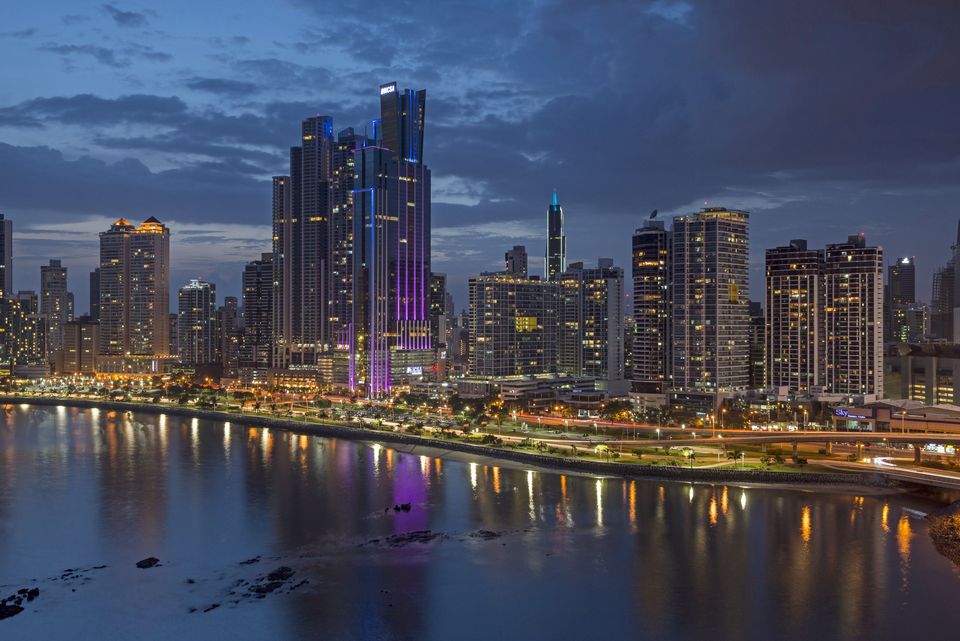 This summer, I had the opportunity to explore the best of Panama from coast to coast, and I was impressed!
Though sometimes overlooked as a Central America destination, there truly is something for everyone in Panama, whether you come for world-famous shopping, the pristine islands of San Blas or for a stroll through the historic Casco Viejo district.
This Panama City travel guide is filled with travel tips to help you plan an incredible trip!
What to Expect in Panama City
Language: Like most of Latin America, Spanish is the primary language in Panama City, but because of its legacy as a vital international trade connection, you will also find that there is a multicultural expat population that speaks English too.
Currency: Unusual for a sovereign state, Panama actually has two official currencies, with the US Dollar sharing official status with Panamanian Balboa, pegged at a one-to-one rate, and dollars used for paper money, and Panama mainly produces its own coins.
Credit Cards and Banks: In Panama City itself, a good majority of retailers will accept credit cards, particularly tourist businesses, while ATMs are common around the city.
Climate: Temperatures in Panama City are quite stable throughout the year, with hot days that often rise to thirty three degrees Celsius, and rarely dropping below eighteen degrees. The dry season is fairly short, running from December to April, with the remainder of the year experiences a fair amount of rain.
Getting Around Panama City
The transportation situation in the city has improved significantly over recent years, with a new metro subway system which opened in 2014, and some of the old buses being replaced by new city buses. The first line of the metro runs north to south under the city, and is relatively cheap and affordable, with fares at around 35 cents.
Buses in the city are divided into the local routes with lots of stops that offer fares of 25 cents, or the main corridor buses that run a quicker service along the main north to south and east to west corridor, with fares a little higher at $1.25.
Taxis are also plentiful and affordable in the city, with fares set by the government that depend on the distance that you will be covering, with even the longest journeys around the city only costing around five dollars.
What to Do in Panama City
Whether you're a self-proclaimed foodie or beach bum, there's something here for everyone!
Panama Canal – The canal is the main reason for the city being what it is today, and to see the ships go by in the canal is an impressive sight. You can reach the area by bus or by taxi, and there is also a visitor's center at the Miraflores Locks with a great viewing platform and a museum showing off the history of the canal too.
Casco Viejo – The historic area of the city has seen a lot of development over recent years, but you can still see some historic traditional buildings, while there are also plenty of bars and restaurants here. Many of the city's museums are located in this district, while the theaters here host some of the best operas and musical shows in the region.
Panama Viejo – Panama City has not always been set in its current location, and back in the fifteenth and sixteenth centuries the city was a target for pirates, and after the attack of Henry Morgan, the city elders eventually decided to leave behind the old city and move to the more secure site which you can see in Casco Viejo today.
Bio Museo – This colorful building is facing the Pacific Ocean near the end of the canal, and is designed to be a museum of biodiversity. There are eight exhibitions located within the museum itself, and the bold design is actually one that was designed by famed architect Frank Gehry.
Stand Up Paddleboarding On The Chagres River – The Chagres is the largest of the rivers of Panama, and is a broad river that flows relatively slowly, meaning that the sport of stand up paddleboarding is a great way to see the scenery of the banks of the river.
Take A Day Trip To The Gamboa Rainforest – A trip to Gamboa offers some fascinating insights into Panama and its history, as the town of Gamboa is a faded colonial gem that has houses and public buildings in various states of repair, while the rainforest is home to a massive range of birds and wildlife, with some lovely walking trails.
Monkey Island Boat Tour – This is an island on Gatun Lake which has a huge range of monkeys present, and this trip offers a view of a range of different species including capuchins, howler monkeys and even the sloths and toucans that also live on the island.
Embera Indian Village Tour – The Embera are an indigenous tribe that live in the Panama rainforest, and this day trip from Panama City will offer a fascinating perspective on the country as it was before colonization, and you can enjoy musical performances and an introduction to the culture and traditions of the tribe. Overnight stays in the rainforest are also available.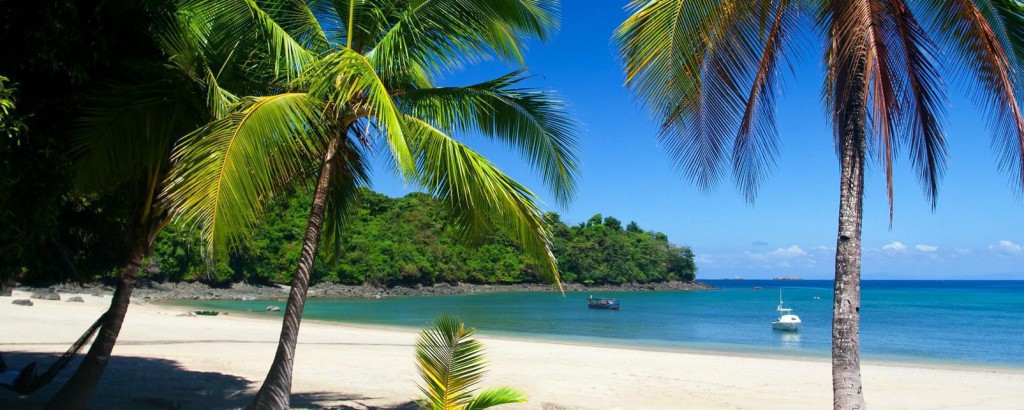 Where to Eat in Panama City
Panama City has plenty of places to make your mouth water!
Puerta de Tierra – This great steak house is located in the old town area, and while you can sit inside, the lovely patio is a great place to enjoy your food and to see the people of the city go by. You will also regularly find some good live bands performing here too.
Nacion Sushi – So close to the ocean, it is no surprise that seafood is popular in Panama City, and this sushi restaurant is a stylish option in the Costa del Este district, and is nicely decorated while the food is well prepared and offers some tasty vegetarian options as well as the sashimi.
Barrio Pizza – Located on the Avenida Central at the heart of the city, this pizza restaurant prepares their pizzas in the traditional way, with a good selection of toppings and the option to choose your own topping too. The restaurant is lively and displays some bold artwork giving the location a vibrant atmosphere.
Donde Jose – One of the few restaurants in the city that has a waiting list, Donde Jose's cuisine delivers Panamanian classics with a modern culinary twist, and every day a fixed menu of five main items and two desserts are prepared in two sittings, and each dish is lovingly decorated which makes it almost a shame to touch the food with your fork!
– Panama's Rooftop Bars –
With a tropical climate and a growing range of tower buildings in the city, Panama has seen a great growth in rooftop bars, and if you are looking to relax and socialize, then an open air bar with a view is definitely a great way to do it.
-Tantalo is a nice option in the historic Casco Viejo district, with Latin nights held on Wednesdays and a busy atmosphere on the weekends.
-The 1400 bar is a new addition with an urban theme that has become a popular place to party, while the Inedito Rooftop has the business district to one side and the ocean to the other.
-Another bar with ocean views is La Jirafa de Maria del Alma, which offers a great range of cocktails, and also has a Mexican restaurant if you have a taste for nachos or something more substantial with your drinks.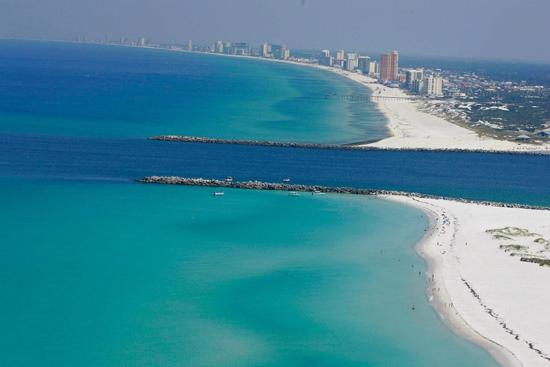 By: theblondeabroad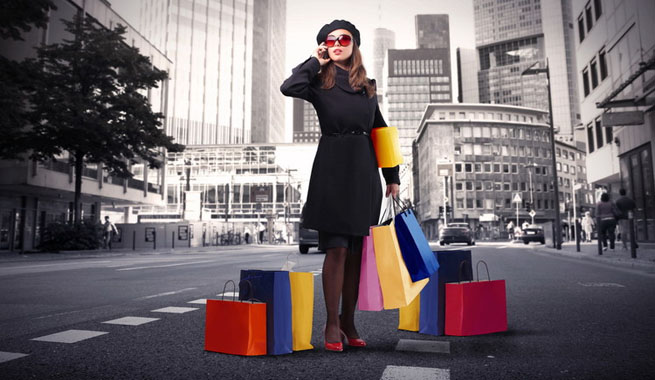 Payless Shoes to Jimmy Choos, open-air artisanal markets to established souvenir shops, $2.99 shirt bins to Armani, chinitos (Chinese-owned mini-markets) to gluten-free pasta: Panama has something for everyone. Whether you´re on a budget or making a trip out of it, spending a few hours in one of Panama´s many shopping malls gives a nice break in the air conditioning to marvel at the many brands and reasonable prices that the country offers. Pop into a chinito located on almost every corner in Panama City for a $1.00 all-natural coconut water, or try and see what U.S. brands you won´t be able to find in one of the Republic´s large grocery stores. PriceSmart (Central America and the Caribbean´s Costco) and Do-It Center (Panama´s version of a Home Depot) make setting up a home familiar and comfortable. Colón´s Free Trade Zone, an hour from Panama City, is the second-largest duty-free area in the world and is quite the experience: 2,500+ companies in operation and perfumes, jewelry, name-brand clothing, leather goods and cigarettes in high supply for discount prices.
Shopping Malls
Panama is a good place to buy electronics, clothing and cosmetics, and with Panama´s rapidly growing economy, everyone´s shopping. Home to several U.S.-style shopping malls, one can find any and all brands in Panama City, dollar shirts to designer boutique stores. Multiplaza has Swatch, Louis Vuitton, Buffalo, Levi´s, Lacoste, Kenneth Cole, Adidas, Puma, etc., as well as a variety of price-friendly wear. There are 47 restaurants and cafes, with outdoor lounges to on-the-go frozen yogurt stands. Multiplaza is even home to movie theater, which features a VIP experience with reclinable seats and waiters who can bring you anything from sushi to margaritas. For $6.50 for retirees, the experience cannot be beat.
Multicentro is another favorite and even offers a Rossetta Stone stand. Check out Via Vai and Studio F for women´s wear to mix it up from familiar brands; department stores Conway and La Onda offer $2.99 shirts and $5.99 dresses, as well as goods for the whole family. Albrook Mall is definitely worth the trip for avid shoppers as well as a full-day´s visit: the mall is so large that exits are referred to by the nearby animal statue and guides wearing safari-type attire are stationed around the mall for service.
Souvenirs
Souvenirs are available in speciality shops located within many of the malls, as well as the airport, but for a high mark-up. Smaller stores located in the the capital´s center offer fairer prices. There are formal as well as makeshift craft fairs and displays from local artisans throughout Panama City, especially in Panamá Viejo and Casco Viejo, as well as in El Valle. The YMCA in Balboa, Panama City, features many indigenous-made crafts. Most popular tourist attractions from Portobelo´s Iglesia de San Felipe to beachside loading/drop-off points will typically have a few Guna women selling one of their traditional bracelets and anklets, and intricately woven and popularly-bought molas. Purchases support the preservation of their traditional costumes and jewelry, as well as support one of their primary sources of income.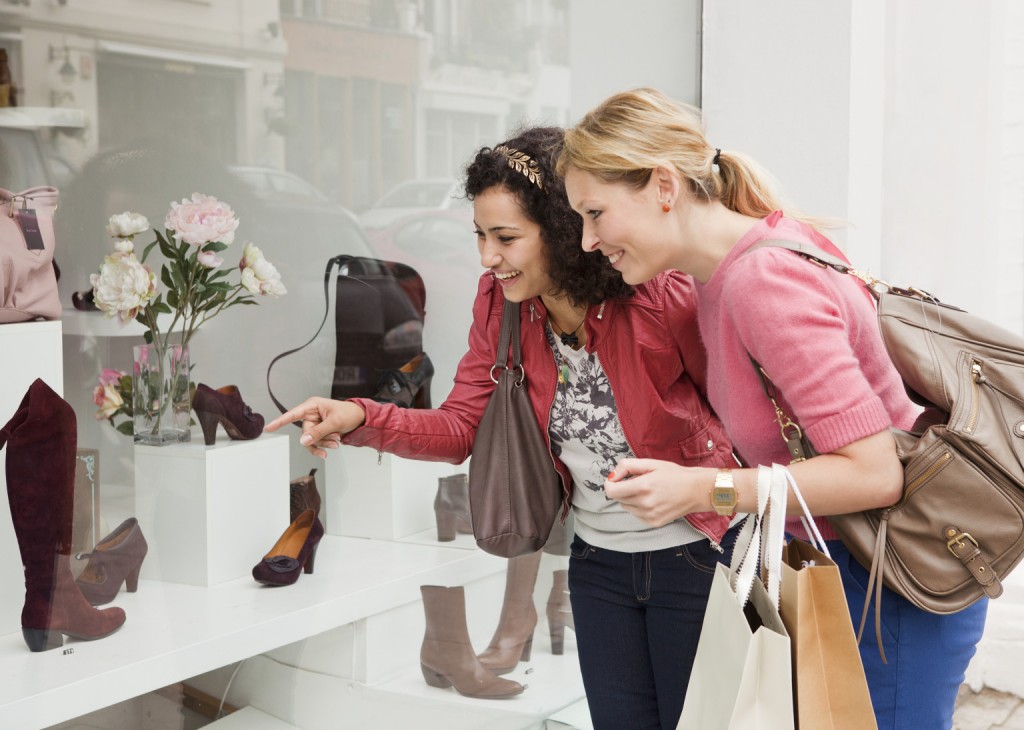 Grocery Stores
Panama has large, modern, well-organized, U.S.-style supermarkets, carrying many familiar U.S. brands for comparable prices, if not less. Riba Smith and El Rey are among the favorites for expats and vacationers, with four Riba Smiths in Panama City and the established El Rey chain dotting Panama City as well as Coronado and David. Riba Smith is preferred for its´ selection of health-foods, special-needs dietary items and variety of American-brands of cereals, pastas, yogurts, ice creams, baking ingredients, salad dressings, breakfast foods and more, from Special K Bars to kettle chips to Aunt Jemima. Riba Smith´s holiday speciality items make baking and Thanksgiving easy, complete with holiday bake pans and pine-scented candles. With a logo similar to A&P, it´s not hard to miss this chain located in almost every Panama City neighborhood. Much like Riba Smith, El Rey offers reasonable prices and a great selection, as well as a rewards card, deli items and a large stock of liquor, wine and beer. Super 99 is another commonly found supermarket in Panama City carrying a wide selection with excellent prices.
Colón´s Free Trade Zone
Colón´s duty-free zone, referred to as the Free Trade Zone, opened in 1948 and has over 2500 companies that primarily sell to wholesalers, not individual consumers, but is an experience of a shopping city within a city for those adventurous travelers. Perfume, cigarettes, liquor, watches, jewelry, electronics, high-end clothing and handbags, cosmetics and more are all available inside, after receiving permission at the main office and presenting proper paperwork. If any purchases are made, most sales are sent to the airport, and be sure to hang on to any receipts.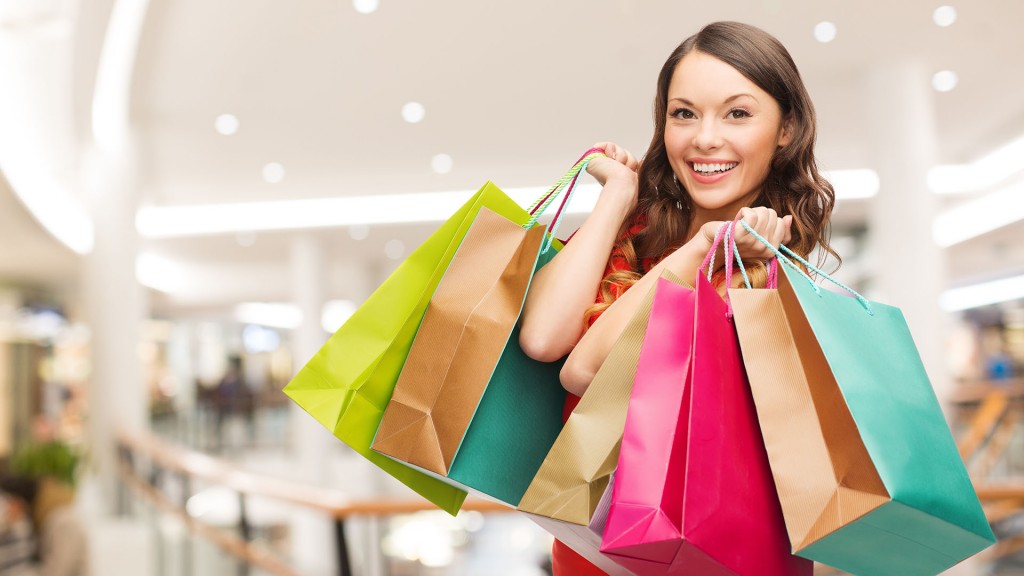 By: vacationtopanama
It's a tiny country (the size of South Carolina) that packs a big punch—Panama, the umbilical cord between Central and South America, boasts a combined Caribbean and Pacific coastline of almost 1,800 miles. That's a lot of beckoning beach. Not to mention the lush interior of the country, which offers around 5 million acres of national parks and cooler temperatures when it's blazing hot on the coast. Here are six reasons to go right now.
EAT LIKE A LOCAL
Skip the ubiquitous chain restaurants in favor of authentic Panamanian fare at El Trapiche in Panama City. Try all the local favorites like ropa vieja, arroz con pollo, empanadas, seafood stew, and all manner of delicious fried starches. Wash it down with a locally brewed Balboa cerveza.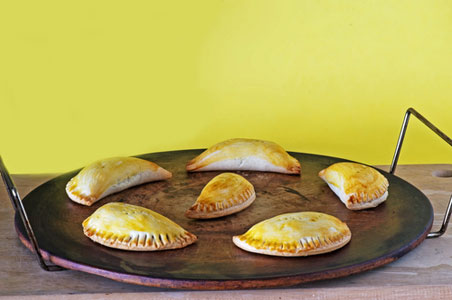 BOCAS DEL TORO
Hankering to get out of the city? Just a one-hour flight from Panama City is the Bocas del Toro island chain, nestled into the country's far northern Caribbean coast. The sea is cerulean; the beaches alabaster—pretty much every clichéd adjective used to describe a tropical paradise applies. Though the islands have gotten a lot of press lately as the next undiscovered Caribbean destination, it remains just enough off the main tourist track to retain much of its authenticity and low-key charm. The six main islands are densely forested, so plan at least one-day hike to a (for now) deserted white-sand beach.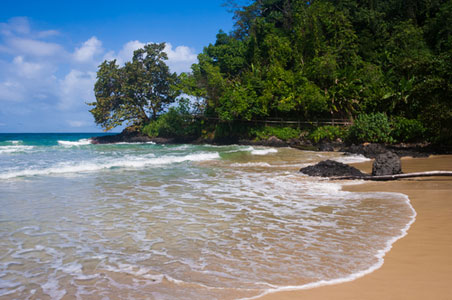 COMARCA DE GUNA YALA
Bocas del Toro too developed for you? Try the Comarca de Guna Yala. It's a narrow, 140-mile long strip on the Caribbean coast, an autonomous region administered by the indigenous Kuna people. The main draw is the pristine Archipiélago de San Blás (Guna Yala), nearly 400 islands scattered in the sea like pearls, each of them a castaway's dream. There are a limited number of resorts on the islands, so book both flight and hotel far in advance. Once there, you can snorkel the reefs (no scuba diving allowed unless you bring your own boat and tanks, and get permission in advance), and shop for vibrant, hand-stitched molas, embroidered fabrics made and worn by the Guna people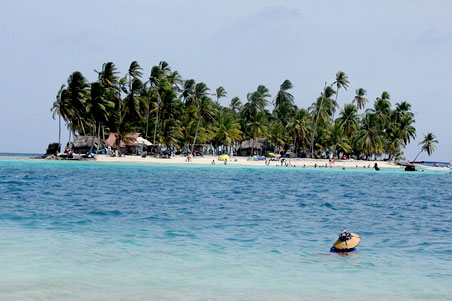 THE PANAMA CANAL
It's a must-do for a reason: The Panama Canal is a spectacular feat of engineering—all the more so for having been completed nearly 100 years ago in 1914. Check it out from the water on either a full or partial transit by boat of the 50-mile route from Colón to Panama City. After you've seen the locks from the inside, go back to check out the fantastic museum at Miraflores. Make sure to buy the full ticket, which entitles its bearer to a visit of the four-story museum's exhibitions, a short, informative movie, and best of all, to an eye-level view of the gigantic "Panamax" ships transiting the canal from the observation deck outside.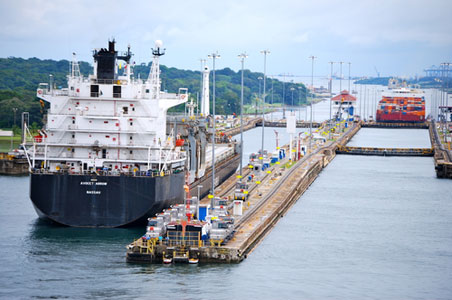 CASCO VIEJO IN PANAMA CITY
Reminiscent of Old San Juan, this elegantly crumbling old quarter of the city dates to the late 1600s. Now a UNESCO Heritage Site, it is undergoing renovations daily, with lovingly restored buildings abutting picturesquely crumbling shells, and hip wine bars and coffee shops sharing real estate with art shops and churches from the 1670s. An afternoon stroll of the cobblestone streets is a must. For an even older city-within-a-city, check out the ruins of Casco Antiguo, on the eastern edge of downtown. Dating to 1519, the city was the first permanent settlement on the Pacific Ocean, and eventually attained a population of 10,000 people. In 1671, captain Henry Morgan (Captain Morgan of the rum) sacked and burned the city, leaving it the shell of ruins that tourists can visit today. Climb the bell tower of the ruined cathedral for a nice view of the city skyline to the west.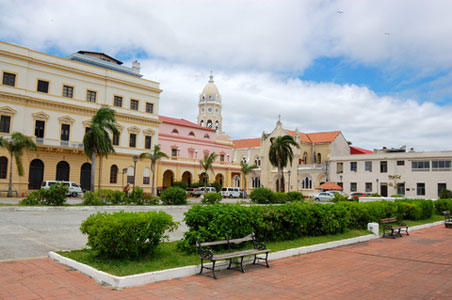 By: fodorstravel