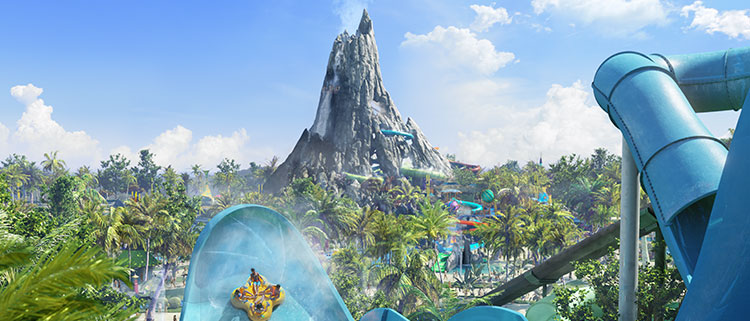 ORLANDO — For more than a moment, you feel the way "Avatar" hero Jake Sully felt plunging down the side of a floating mountain and coming just close enough to a giant wave to feel the mist on your face — all while on the back of a flying banshee that then swoons and soars high above the land of Pandora.
Flight of Passage, the new signature ride of Disney World's $500 million Pandora-World of Avatar experience, has been designed to make riders feel like they are in an alien land. And it delivers.
Not to be outdone, however, all of the major theme parks in Orlando are using technology this year to give park-goers that immersive feel of a simulated reality. Guests can speed through the streets chasing "Tonight Show" host Jimmy Fallon at Universal Orlando on the new Race Through New York attraction. Young theme park visitors can karate-chop their way to victory at Legoland's Ninjago World. And next month SeaWorld will unleash its first virtual reality roller coaster when Kraken reopens.
"Technology is really playing a key role," said Arthur Levine, a theme park expert for About.com. "All of these things are really incorporating technology to be able to tell stories in very unique ways."
Easily the most powerful and immersive experience is Disney's Flight of Passage, where riders are thrust into the land of gigantic Na'vi aliens with the use of state of the art 3-D simulated technology. Sure, you are strapped onto a motorcycle-shaped seat in front of a blue screen, wearing 3-D glasses, but you feel like you are there in Pandora experiencing a Na'vi rite of passage.
"It creates a new sense of immersion for guests where they really have a sense of place," said Jon Landau, executive producer of the movie "Avatar," which inspired Disney's Pandora land, located at Animal Kingdom. "You are literally going to another world, figuratively and literally."
Levine says without question Disney has raised the technology bar with Flight of Passage.
"Like all motion simulations, you really don't move more than a couple of inches in any direction, but the experience is so convincing," he said. "This is the ultimate to this point."
But the technology revolution isn't just on the rides. Visitors to Universal's new water park Volcano Bay will get an experience they've never had in a packed amusement park: No lines! There are no areas to stand in line because park-goers will be in line virtually, thanks to new wearable technology, TapuTapu, that will allow them to enjoy the rest of the park until it's their turn. The Jimmy Fallon ride will also have virtual line capability.
 Here's a look at some of the best new attractions in Florida this summer:
WALT DISNEY WORLD
Pandora-World of Avatar
Walt Disney World's 12-acre land inspired by the "Avatar" movie opens in Florida in late May at the Animal Kingdom park. The marquee attraction at the half-billion-dollar land is Flight of Passage, where a 3-D simulator plunges riders into a cinematic world. You feel like you're riding on the back of a banshee, a bluish, gigantic, winged predator that resembles something out of the Jurassic era. At night, Pandora transforms into a sea of color with glowing lights on artificial plants and even in the pavement. The enormous blue Na'vi aliens from the "Avatar" movie appear sparingly, really just on Flight of Passage and a second attraction called Na'vi River Journey.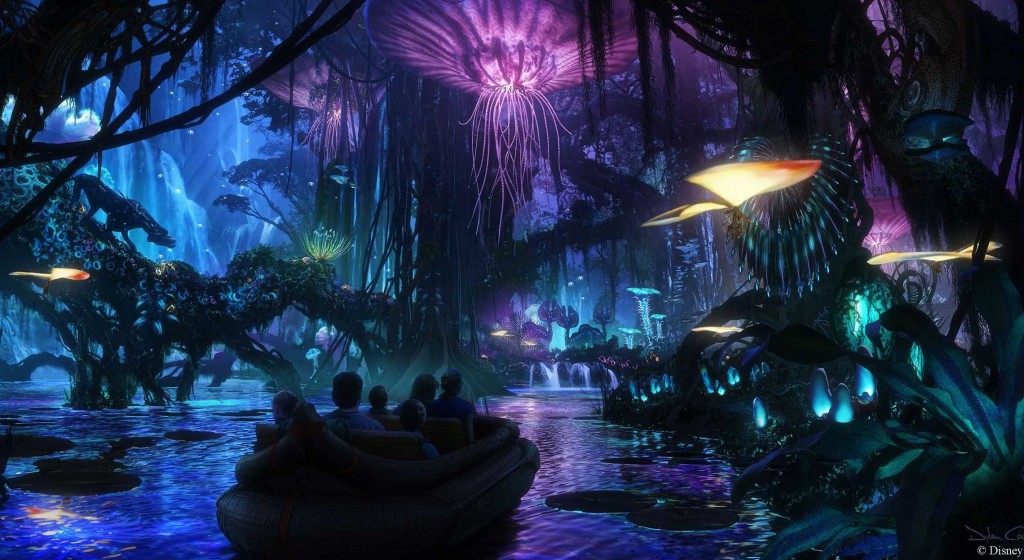 UNIVERSAL ORLANDO
Volcano Bay
Volcano Bay is Universal Orlando's new water-themed park with a huge, exploding volcano as its centerpiece. The resort is calling Volcano Park its "third park," after Universal Studios and Islands of Adventure. Universal closed the nearly-40-year-old Wet 'n Wild water park to make way for the more intensely-themed Volcano Bay, whose story line is that visitors are entering a Pacific island belonging to the Waturi people. The opening of the water park in May marks the debut of the TapuTapu wearable wristband which can pay for food, open lockers, trigger special effects, set spending limits on the kids and eliminate waiting in lines by sending alerts when it's your turn for a ride.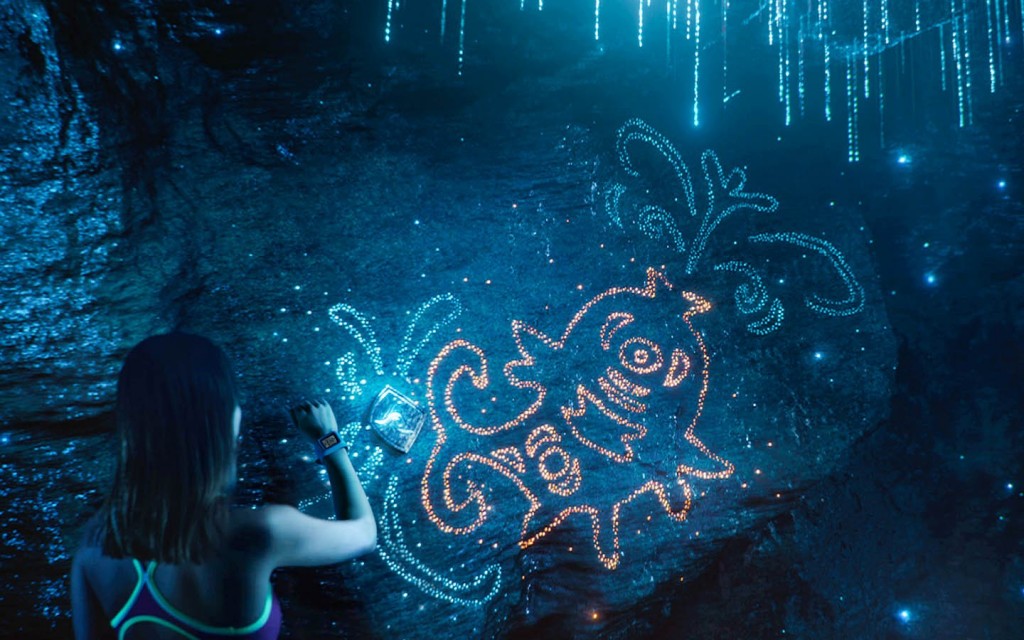 Race Through New York Starring Jimmy Fallon
At the Jimmy Fallon attraction, which opened in April, visitors enter an area made to look like the lobby of a Rockefeller Center building. On display are photos, videos and memorabilia from decades of past "The Tonight Show" shows. The ride is pioneering the use of virtual lines, which allows visitors to watch live entertainment or hang out in a lounge instead of waiting in line. When it's their turn to go on the ride, visitors are alerted. The 3-D simulator ride gives visitors the experience of drag-racing through the streets and in the clouds above New York City.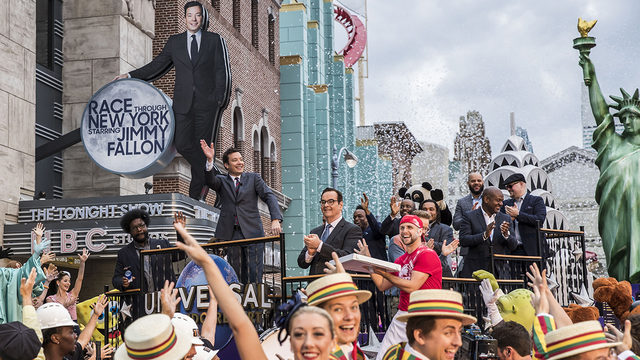 SEAWORLD ORLANDO
Kraken
Virtual reality is coming to a roller coaster at SeaWorld's Orlando's Kraken 17-year-old ride. Visitors wanting the virtual reality experience can choose to wear a virtual-reality headset that make them think they're going on a deep-sea mission alongside sea creatures. It is SeaWorld's first digitally-enhanced ride experience and is set to debut June 16.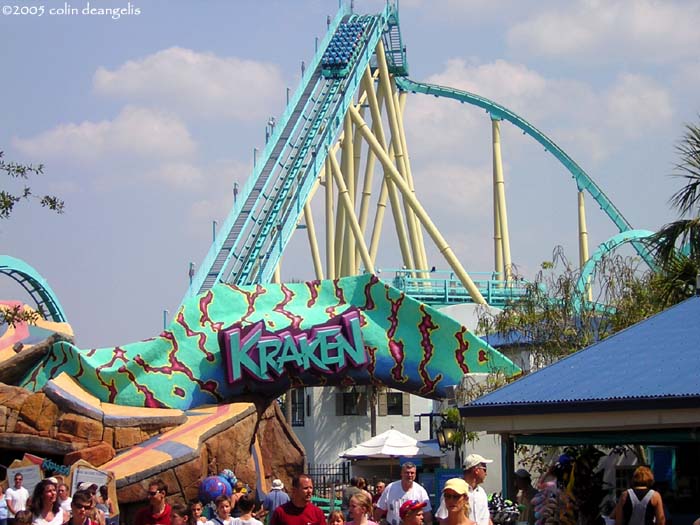 By TERRANCE HARRIS / Associated Press