1) Flamenco Beach, Culebra – Here, during sunny days, the blue tones of the sky and the sea will leave you breathless. Flamenco Beach is located in the small Culebra Island, recently named by Travel & Leisure magazine as one of the best thirty secret Islands in the world for its natural beauty. The water is crystal clear and calm, the sand soft and white like snow. It is surrounded by green mountains and palm trees and adorned with beautiful coral reefs. Add to this its facilities: camping area, bathrooms, kiosks, and lifeguards. So spacious that even in busy weekends, you will find a peaceful spot. It is definitely the most beautiful beach in Puerto Rico and one of the most beautiful in the world.

2) Luquillo Beach – La Monserrate Beach or Luquillo Beach is one of the most popular beaches on the island and for many reasons. It has all the facilities necessary for a perfect day at the beach: showers, kiosks, parking, gazebos, camping area and facilities for people with disabilities. Its spacious coast faces a crystalline and peaceful sea where you can practice sports and aquatic exercises. You will notice an impressive mountain to the West. It is the Puerto Rico's largest tropical forest: El Yunque. The beach is surrounded by vegetation and provides shade for all its visitors. A few steps from the beach you will find a famous area of kiosks with Caribbean goodies that will delight your palate. This beach is one of the four beaches in Puerto Rico under the Blue Flag classification.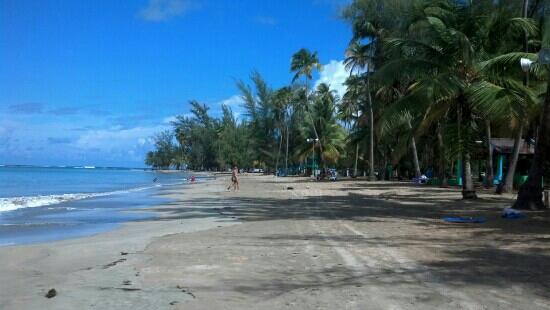 3) Escambrón Beach, San Juan – Beach in the city! How does that sound? Perfect. That is the reality in El Escambrón Beach, located in the metropolitan area, just steps from the historic city of Old San Juan, one of the oldest in America, and the most frequented tourist area of the island. It is surrounded by hotels and restaurants and nearby there is a small bridge that connects with the Luis Muñoz Rivera recreational park, an excellent choice if you go with children. It is perfect for water sports and if you like surfing, walk to the West and you'll find "La Ocho" beach. This beach is one of the four beaches in Puerto Rico under the Blue Flag classification.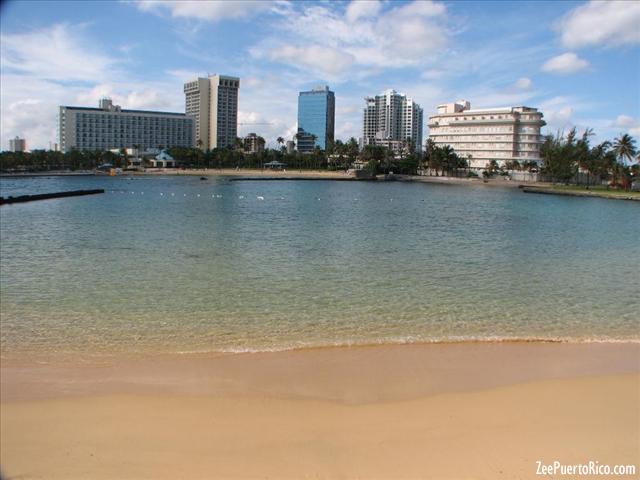 4) Boquerón Beach, Cabo Rojo – We selected this beach for his joyful atmosphere, family enjoyment, the many beach festivals they celebrate, and its panoramic view. Also, it has excellent kiosks of Puerto Rican delights and drinks. Hundreds of people from the metro area of Puerto Rico visit this beach during the long weekends.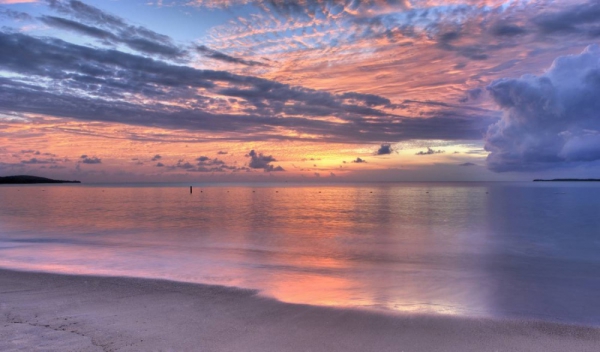 5) Sun Bay, Vieques – This beach is considered one of the best of the island. It is well-known for its extensive coastline, camping area and its panoramic view. The beach is also the entry to other very famous beaches and the famous Vieques Bioluminescent Bay.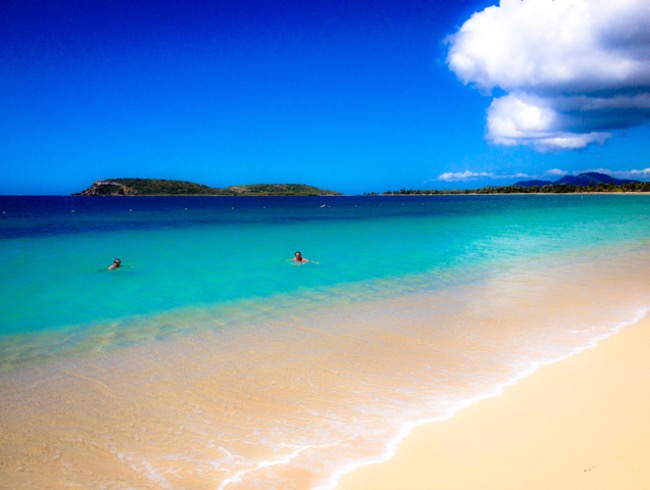 6) Crash Boat, Aguadilla – You have not yet arrived and already feel a pleasant emotion, because the street down to the Crash Boat beach has a paradise-like panorama. You will notice a small island on the horizon: is Desecheo Island. We selected this beach because everyone loves it. Who is not going to love that immense and tranquil turquoise sea? It is excellent for diving and snorkeling, especially around of its iconic bridge. There is usually a festive atmosphere of young people and families. There are showers, tables, and kiosks of food and beach items. It is not only a place to have fun, is where some fishermen find the livelihood of their families. With a little luck you will see one of them returning in his colorful boat.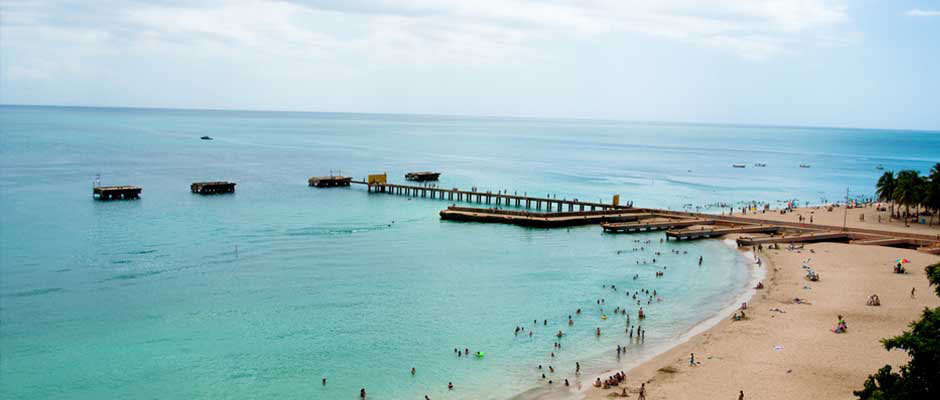 7) Seven Seas Beach, Fajardo – This beach is famous for its crystal clear water, facilities for people with disabilities, camping area, BBQ, facilities for RVs or campers.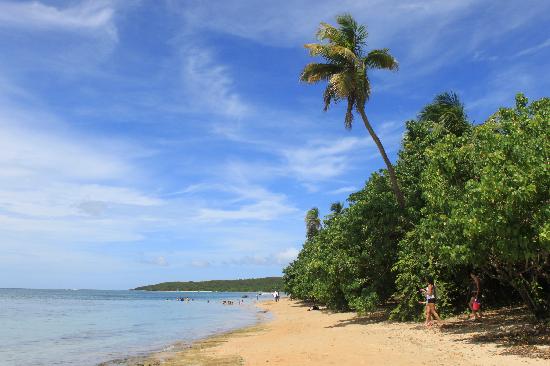 8) Vega Baja Beach – Recognized as one of the most popular beaches in the north area of Puerto Rico, this beach is frequented by families and young people on weekends to enjoy its atmosphere, food, water and sun or just to relax.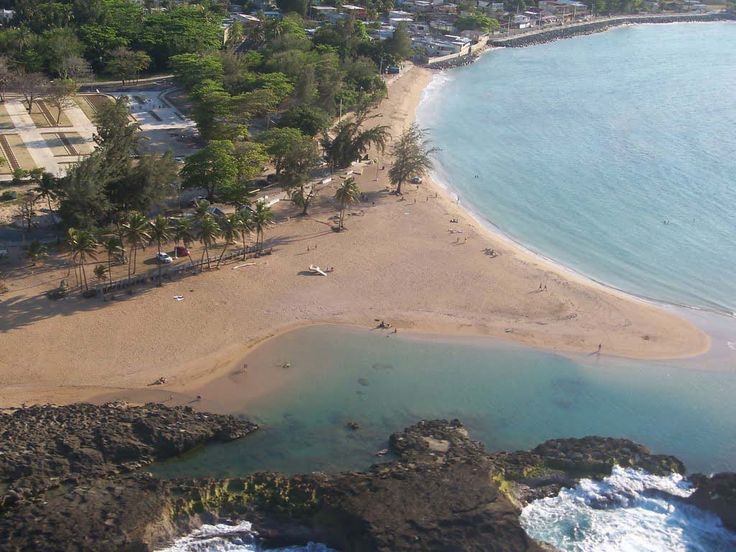 9) Guilligan Island, Gúanica – Aurora's Key or Guilligan's Island is part of the Dry Forest Reserve of Guánica. As in all beaches, you will find palm trees, but here the beautiful mangroves dominate the area. It is known for its famous channels perfect for snorkeling, swimming, or just to relax in a raft. The calm and crystal clear water of this place will make you feel in a swimming pool. To get there you have to get transported by boat, but that is part of the fun. It has several gazebos and BBQ's, but if you not have food, you can order it in the restaurant where the boat leaves and for free they will bring to you at the requested time.

10) Jobos Beach, Isabela – Located in Isabela, this beach is the most famous on the northwest area of Puerto Rico. It is frequented during the week ends by multitudes of young people and families who wish to spend a day under the sun and to enjoy the jovial atmosphere. At the moment this beach is in danger of closing since developers want to make a tourist complex here.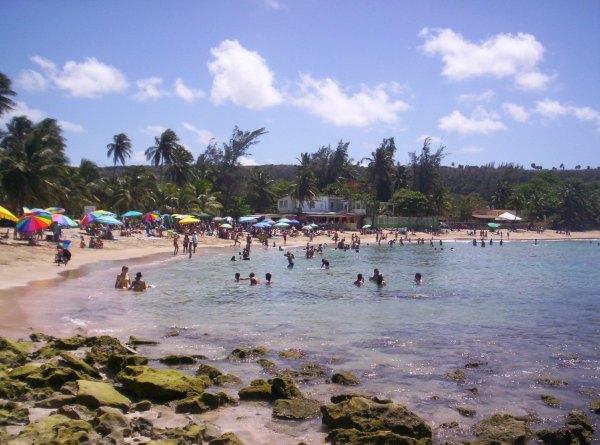 By: zeepuertorico