From Virginia's largest winery to the country's first folk art museum to an authentic meadery, there's so much more to Greater Williamsburg than meets the eye.
Psssst. Hey, you. Over here. Let us tell you a secret. We sent our modern-day spies into the shadows to uncover Williamsburg's most surprising attractions, unexpected experiences, and little-known facts for your visit.
Cheers!
Did you know that … Copper Fox Distillery is the only distillery in North America to hand malt barley for its single malt whiskey, rye, and gin — called VirGin because it uses locally grown grain? It is also the only distillery in the world to use apple and cherry wood to flavor its barley, giving the spirits a unique flavor. The distillery is open for tours and tastings from 10 a.m. to 6 p.m. Wednesday through Saturday and from 1 p.m. to 6 p.m. on Sunday.
Spies Like Us
Did you know that … Williamsburg has been infiltrated by "real-life" TV spies from AMC's Revolutionary War-era drama, TURN: Washington's Spies? You might catch them when the show films in Williamsburg from time to time. Filming sites include Shirley Plantation, where the barn serves as the show's jail; Tuckahoe Plantation, which stands in as the home of Judge Richard Woodhull; the Great Hall of the Christopher Wren Building at the College of William & Mary, which appears as the throne room of King George IV; and the streets of Colonial Williamsburg, which substitute for Philadelphia.
Smelling Salts
Did you know that … you can soak in a salt tank to improve your health at the first salt spa on the East Coast? Fifteen tons of Polish and Himalayan salt create the Salt Cave at the Williamsburg Salt Spa. Clients at the spa can sit in the cave or float in tanks, which helps the body absorb a combination of minerals such as potassium, calcium, magnesium, iron, and others. The concept is based on the Wieliczka Salt Mine in Poland, where in 1843 a doctor first cited the connection between working in the mine and the good health of workers. So relax, soak, and breathe in deeply for good health.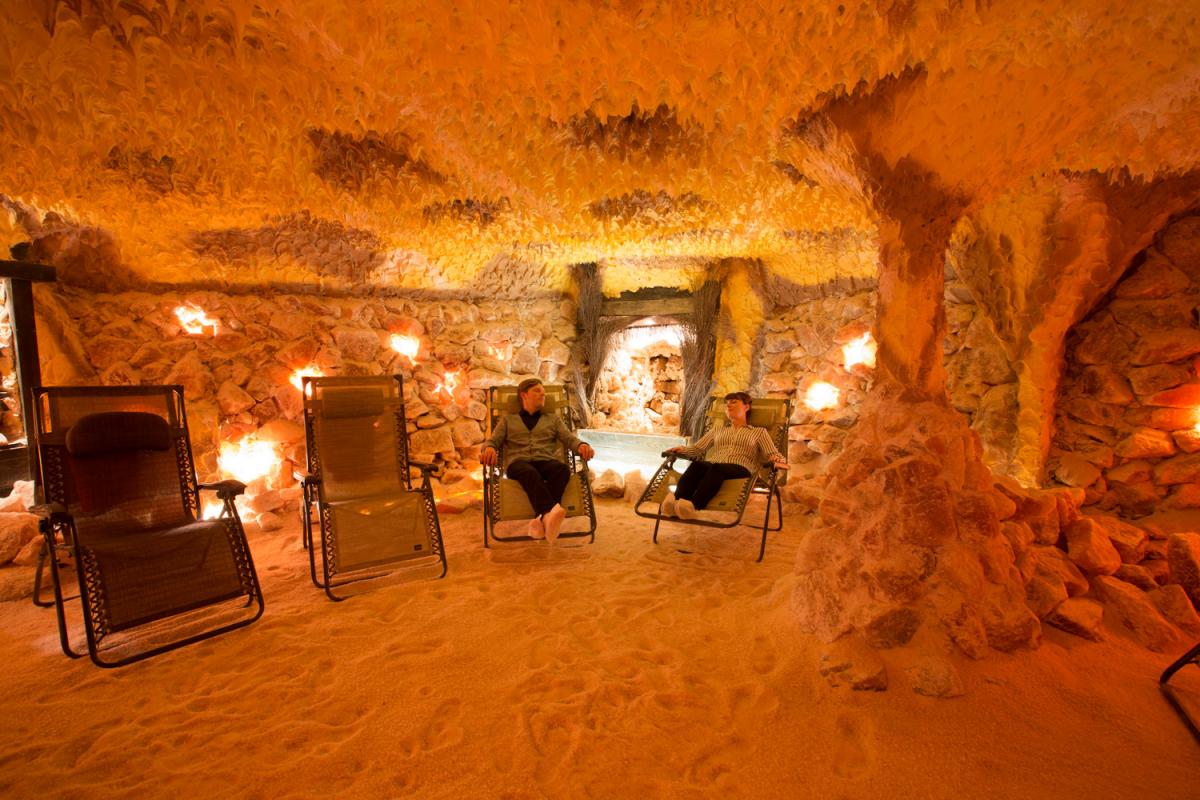 Raise a Goblet
Did you know that … you can make like a Viking and drink mead, an ancient honey-based fermented drink, at the Silver Hand Meadery? It offers honey and mead tastings as well as light-food pairings, and allows patrons to watch the mead production.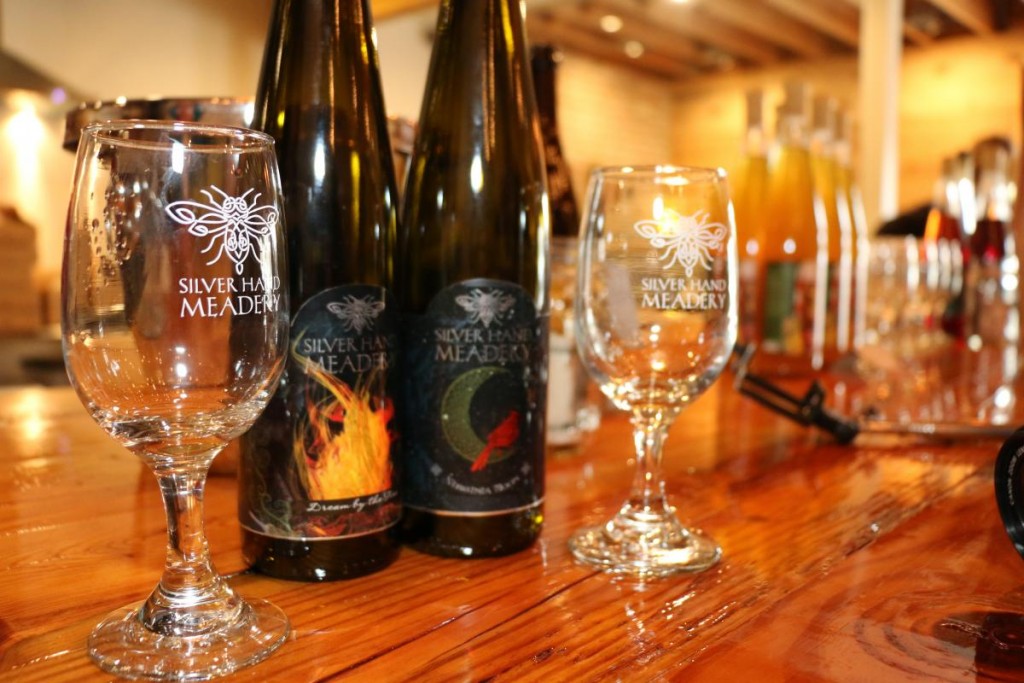 The Secret Garden
Did you know that …  you can take home historic 18th-century additions to your garden from the Colonial Nursery? It's just one of the often-ignored gardens that are part of the houses in Colonial Williamsburg. Only the very wealthy colonists would have had separate gardens for flowers, herbs, and vegetables so wandering the paths of these landscapes reveals riotous masses of color and food, from peas to rosemary to wildflowers.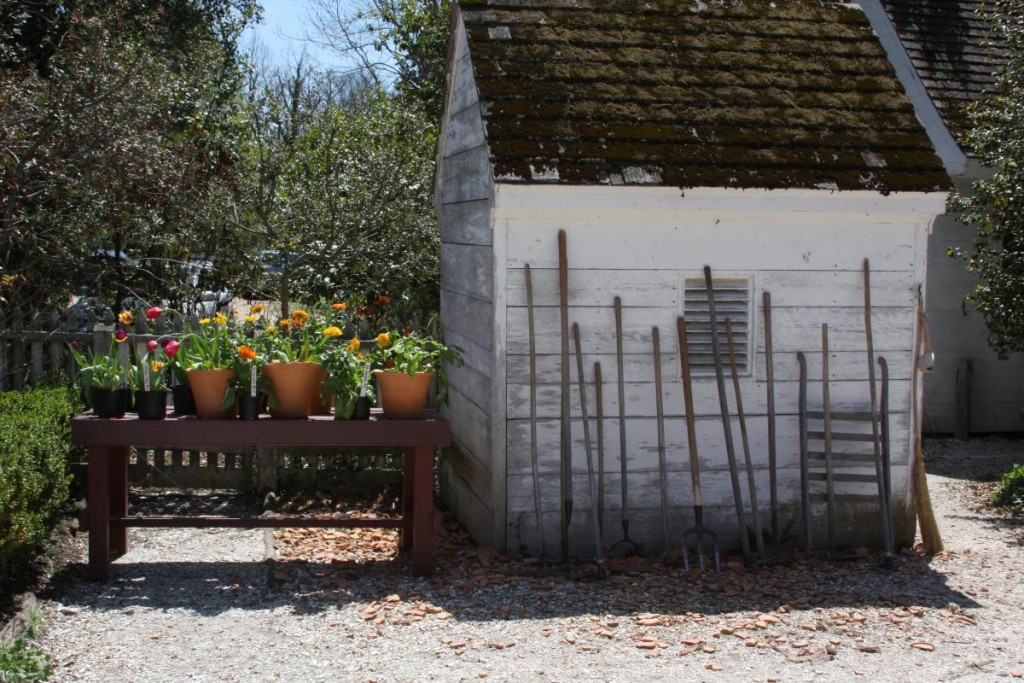 Digging Around
Did you know that … archaeologists are still unearthing secrets that are transforming the understanding of how the first settlers lived four centuries ago? You can dig into them on a tour of the 1607 James Fort at Historic Jamestowne. William Kelso, director of archaeology, will take you under the ropes to walk in the steps of Capt. John Smith on the site of this active dig.
Wine Aficionado
Did you know that … you can sample award-winning wines at the largest winery in Virginia? Take the winding driveway through fields of vines at the 300-acre Williamsburg Winery compound. There's a tasting room and store as well as the Gabriel Archer Tavern. Take a tour, try the tasting, then sit outside in the sun at the Tavern to enjoy dishes made with ingredients from nearby farms and waters.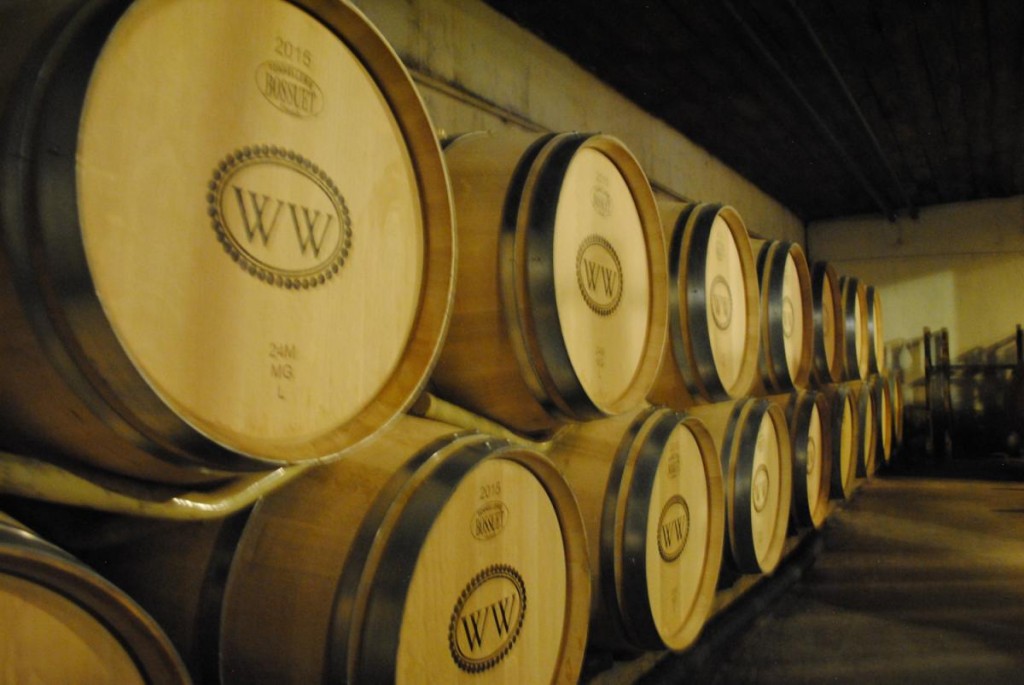 A-Gamboling We Go
Did you know that … you can enjoy Colonial-era gambols at the Josiah Chowning's Tavern, one of the best-kept secrets in Williamsburg? Play tavern games, sing along (to sometimes bawdy songs), watch magicians, and laugh at jokes from costumed waiters. The "diversions" start at 5 p.m. Sit at tables that recreate the spirit of a Colonial alehouse with candlelight and order light fare from a menu that includes Brunswick stew, a Virginia ham and cheese sandwich, and Welsh rarebit.
Quilts and Instruments and Dollhouses, oh my!
Did you know that … the Abby Aldrich Rockefeller Folk Art Museum is the first of its kind in the country? This unique museum offers changing exhibitions of American folk art highlighting subjects such as quilting, ship paintings, folk music instruments, and dollhouses. The 424 objects originally donated by Abby Aldrich Rockefeller, the wife of John D. Rockefeller, Jr., and the founder of Colonial Williamsburg, remain the core of the collection. But the museum has grown to more than 3,000 objects.
Secret Agent Man
Did you know that… the Marquis de Lafayette recruited a local black slave as a secret agent, who played a key role in the final battle for American independence? During the Yorktown battle campaign, James Armistead got his master's permission to assist the Continental Army by infiltrating Cornwallis's camp, posing as a runaway slave loyal to the Redcoats. He funneled phony information supplied by Lafayette and was one of the first to know that the British were gathering at Yorktown during the summer of 1781, vital information for the Revolution. You can visit the Yorktown Battlefield where on Oct. 19, 1781, British forces under Lord Charles Cornwallis surrendered to the combined American and French armies led by Gen. George Washington, concluding the battle that led to the end of the fight for American independence.
It's just another one of the secrets you'll find if you look hard enough.
By: visitwilliamsburg
Williamsburg, Virginia, es una ciudad en la que fácilmente puedes encontrar actividades divertidas para los niños sin importar si vives allí o estás de vacaciones. Mezcla una gran dosis de historia en sus numerosos lugares históricos, que ofrecen programas diarios de recreación, con algo de diversión al sol, así que los niños de todas las edades encontrarán muchas cosas qué hacer.
Parques acuáticos
Water Country USA (www.watercountryusa.com) es un parque al aire libre que ofrece más de 30 atracciones acuáticas para niños de todas las edades. Las atracciones incluyen saltos de adrenalina en el Vanish Point, una torre de 75 pies para personas de 48 pulgadas de estatura o más. Reservar una cabaña en el Parque permite a tu grupo disponer de un lugar seguro para guardar sus pertenencias y tomar un descanso entre atracciones. El personal del parque dicta cursos de la Cruz Roja Americana en salvamento, cuidado de niños, primeros auxilios y CPR, pagando un cargo extra.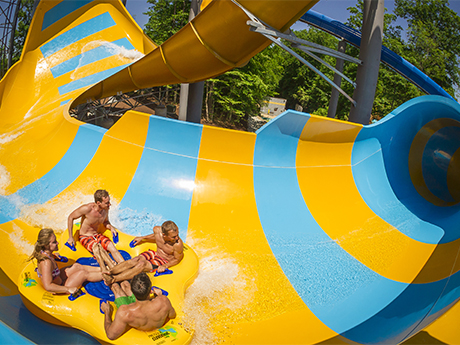 Busch Gardens
Este parque temático de 383 hectáreas ha estado entreteniendo a niños y adultos desde 1975, cuando abrió por primera vez. Situado en el Condado de James City, a sólo 3 millas al sureste de Williamsburg, Busch Gardens Williamsburg (seaworldparks.com) ofrece emocionantes atracciones para los más grandes y opciones tranquilas para los niños más pequeños. El parque exhibe animales exóticos y salvajes, y los famosos caballos Clydesdale de la compañía. Los visitantes pueden aprender más acerca de los esfuerzos de conservación de la empresa en diversas exposiciones.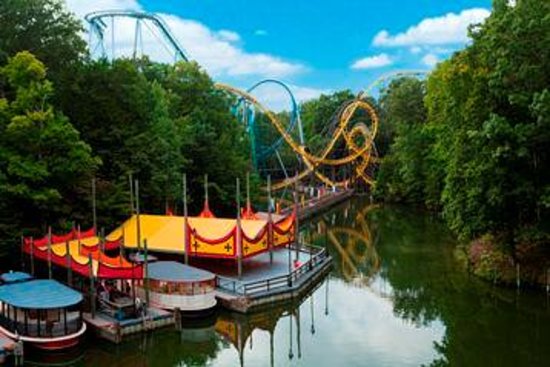 Historia viva
Ninguna visita a la zona de Williamsburg está completa sin un día o dos en Colonial Williamsburg (colonialwilliamsburg.com). Este es un museo de historia viva que fue fundado en la década de 1920 y se basa en una historia que se remonta a los primeros colonos europeos al llegar a América del norte. En sus más de 300 hectáreas, los niños interactúan con trabajadores del museo vestidos con el atuendo de la época colonial que trabajan y realizan tareas como si todavía transcurriera dicha época. Los cuidadores pueden alquilar trajes para que los niños usen y puedan sumergirse aún más en la experiencia con ejercicios militares, desfiles de pífano y tambor, presentaciones artísticas, juicios simulados y actividades cotidianas de la ciudad.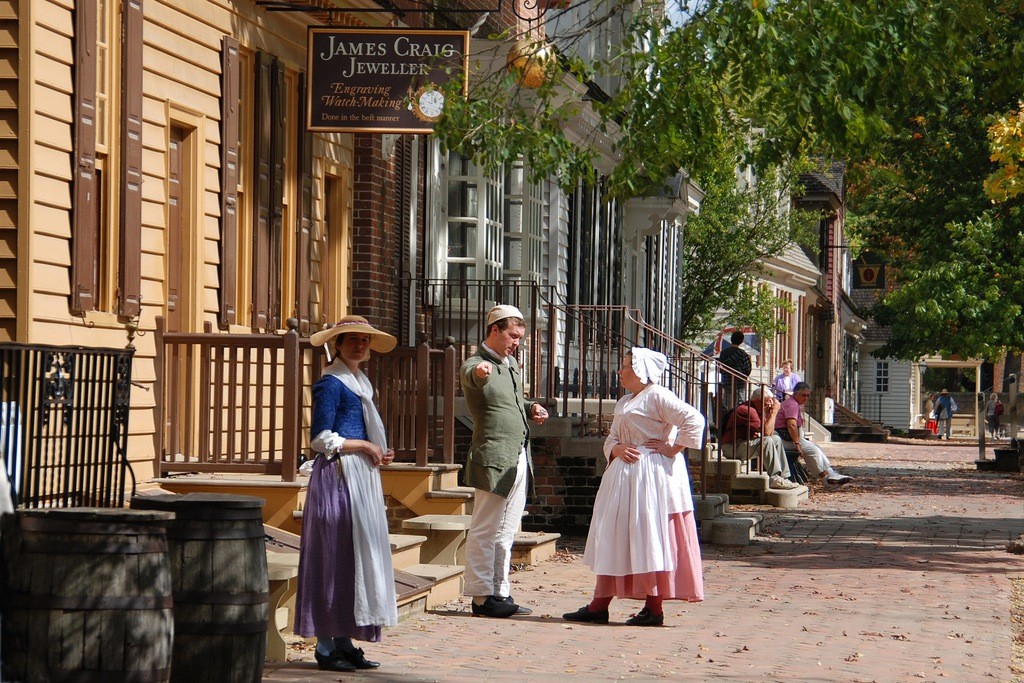 Mini Golf
La historia de capa y espada de la mayor área de Williamsburg se celebra en Pirate's Cove Mini Golf (piratescove.net) con sus dos campos de golf: Campo del Capitán y El desafío de Barbanegra. Abierto de marzo a finales de noviembre, los campos de golf presentan barcos hundidos, cascadas, cañones y un montón de leyendas de piratas. En Go-karts Plus (gokartsplus.com), los golfistas pueden jugar una ronda en el Gold Rush Mini Golf antes de probar sus habilidades de carreras en las cuatro pistas de karts.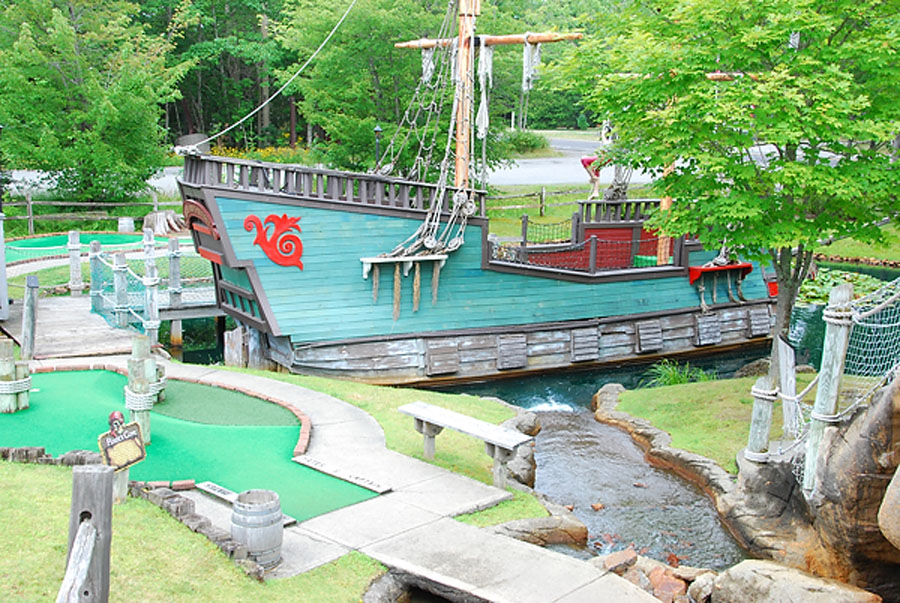 Fuente: livestrong