In New York, there's a museum for every aesthetic and intellectual taste. But it's especially rich in museum holdings of art, with something for everyone. The city is home to some of the world's finest examples of Ancient, Old Master, Impressionist, Modern and bleeding-edge contemporary work. To help you find the exact sort of edification you're looking for, we've compiled this list of New York's very best art museums, including the Metropolitan Museum of Art, the Museum of Modern Art and more. And when you plan your visit, make sure to check for free museum days as well!
Best art museums in NYC
Brooklyn Museum
One of Kings County's preeminent cultural institutions, this 560,000-square-foot venue made history as the first American museum to exhibit African objects as artwork. In addition to the more than 4,000 items in the Egyptian holdings,  museumgoers can scope pieces by masters such as Cézanne, Monet and Degas, plus an entire center devoted to feminist art. (The venue is the permanent home of Judy Chicago's massive installation The Dinner Party.) Beyond its physical acquisitions, the spot draws crowds with its BrooklyNites Jazz music series and the perennially popular free Target First Saturdays.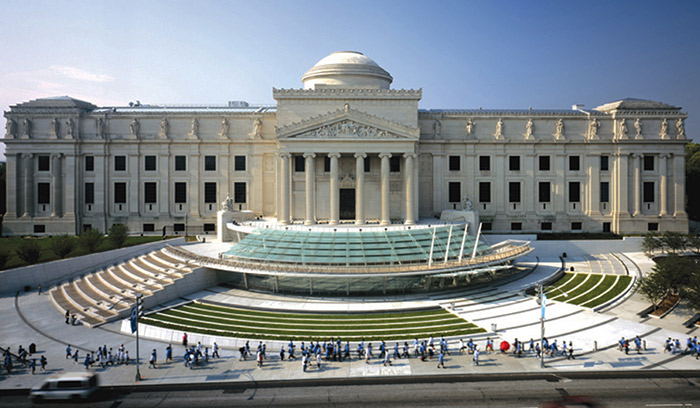 The Frick Collection
The opulent residence that houses a private collection of great masters (from the 14th through the 19th centuries) was originally built for industrialist Henry Clay Frick. The firm of Carrère & Hastings designed the 1914 structure in an 18th-century European style, with a beautiful interior court and reflecting pool. The permanent collections include world-class paintings, sculpture and furniture by the likes of Rembrandt, Vermeer, Renoir and French cabinetmaker Jean-Henri Riesener.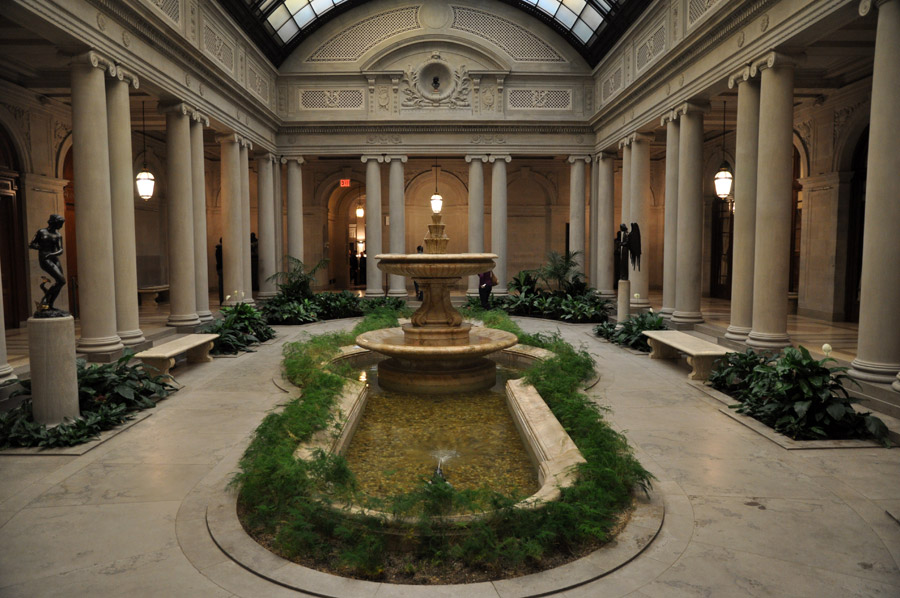 The Met Breuer
Even before the Whitney moved to its Meatpacking District location, plans were afoot for The Metropolitan Museum of Art to take over the Whitney's former Marcel Breuer-designed home on Madison Avenue. Breuer's name graces what's basically an entirely new institution intended to make the Met's a major player in the current art scene: In addition to housing the Met's collection of modern and contemporary art, the museum will mount major exhibitions of recent artists once it opens in March 2016. According to its agreement with the Whitney, the Met will rent the building for the next eight years. What officially happens next is up in the air at this point, but it's likely the Met will hang onto the place. And, who knows? It may even use it to launch its own Biennial.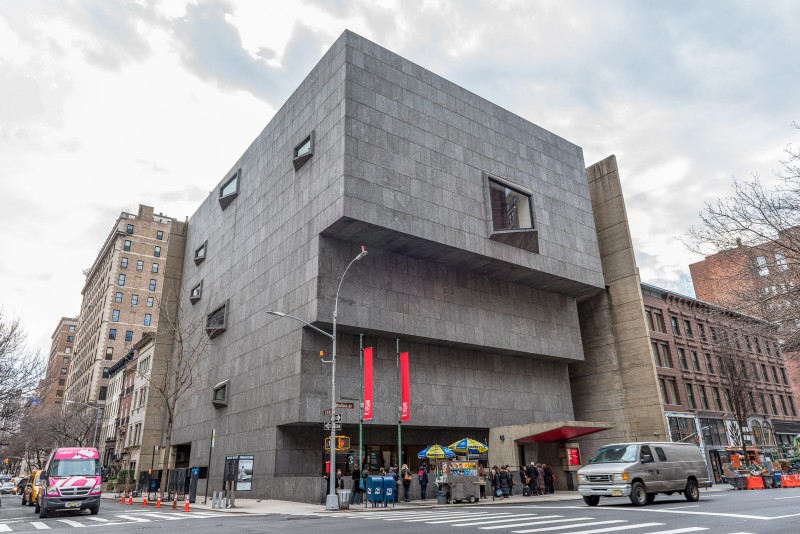 The Metropolitan Museum of Art
Sprawling doesn't even begin to describe this Manhattan institution: It's one of the few spots in the city where you could spend literally an entire day and see only a fraction of the holdings. Behind the doors of its iconic neoclassical facade lie 17 curatorial collections spanning countless eras and cultural perspectives, from prehistoric Egyptian artifacts to contemporary photography. Those seeking to satisfy their anthropological curiosity can explore the extensive assemblage of musical instruments, weapons and armor or the Costume Institute's centuries of wearable art. And for committed museumgoers who have made their way through the permanent collections—an admirable feat—special exhibitions merit return visits year after year. Recent blockbusters have examined the career of the late designer Alexander McQueen and featured the works of Pablo Picasso.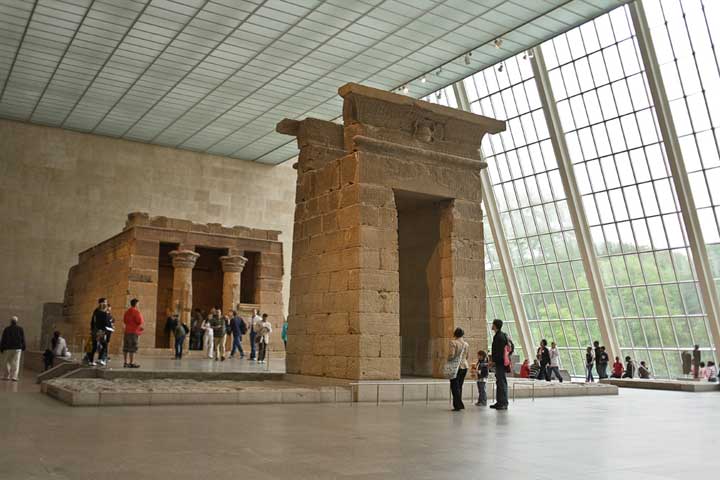 Museum of Arts and Design (MAD)
Located in a building originally constructed to house the now defunct Huntington Hartford Gallery of Modern Art, the Museum of Arts and Design (MAD) features cutting edge examples of ceramics, furniture design, fiber art and metalsmithing, all involving "processes ranging from the artisanal to the digital," as its mission statement put its. As a result, MAD often mounts some of the liveliest shows of contemporary art around. Packed with amazing things to look at, MAD is definitely worth a visit.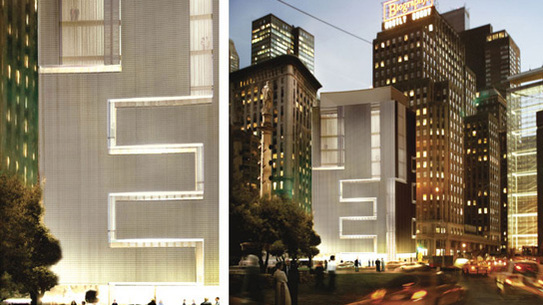 Museum of Modern Art (MoMA)
Sure, you could spend a day getting lost in the permanent exhibits, which showcase all manner of priceless pieces from renowned artists. But just as essential are this museum's other elements, including an attached cinema that combines art-house fare and more accessible offerings, a sculpture garden with works by Picasso and Rodin, and the Modern, a high-end restaurant and bar run by Danny Meyer. Free Fridays, an alluring prospect considering the sizable entry fee, are best left to the tourists and penny-scraping students; visit the museum when you can hunker down for a while.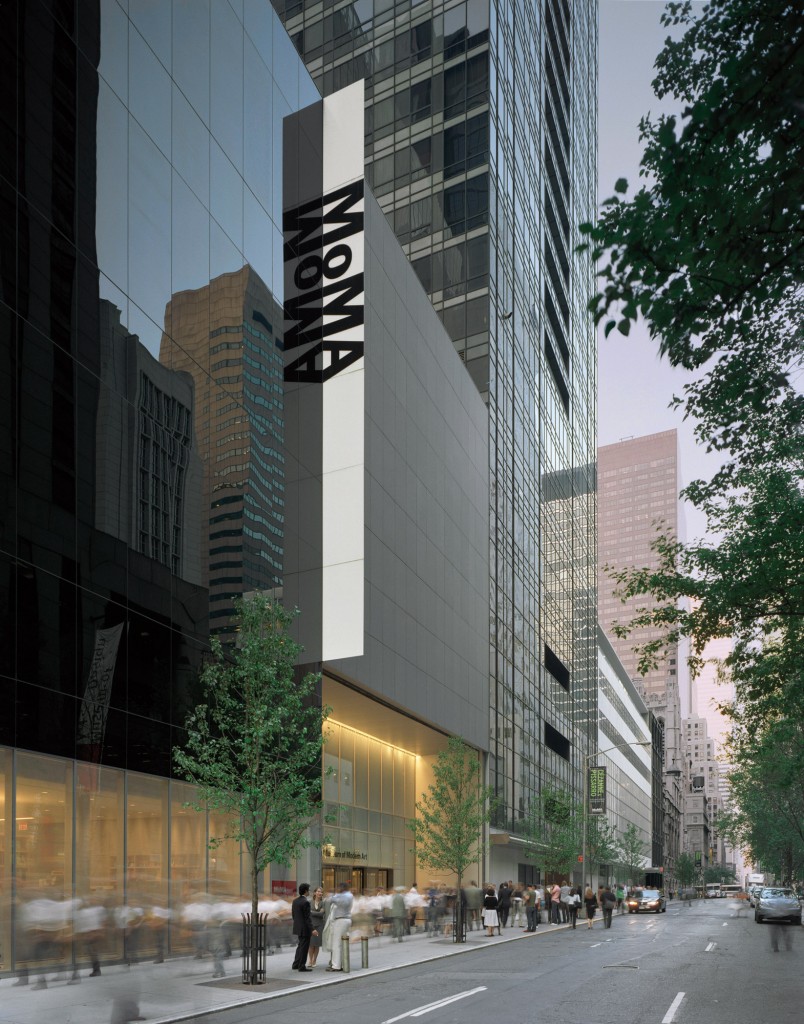 MoMA PS1
While we can't ignore the virtues of its Manhattan forebear, this Long Island City offshoot distinguishes itself with a constantly evolving lineup of cutting-edge artwork and programming. Not only does PS1 bring in noteworthy artists from around the globe (Janet Cardiff, Olafur Eliasson), it curates one of the city's premier summer events, Warm Up, bringing together innovative installations and live music to challenge visitors' expectations of what art can be.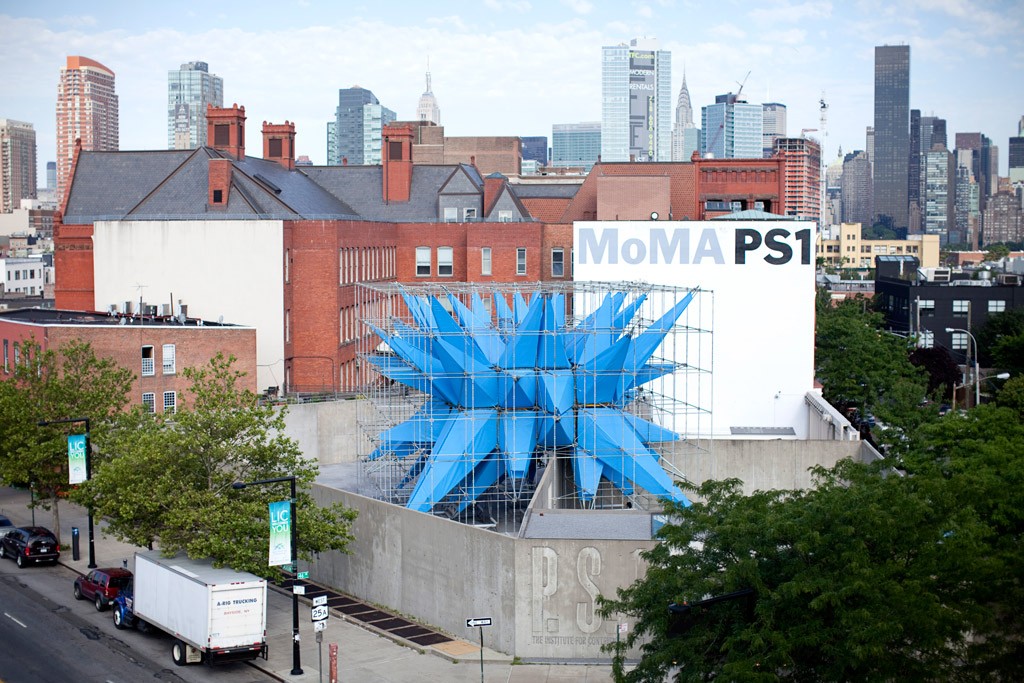 New Museum of Contemporary Art
The first new art museum ever constructed from the ground up below 14th Street, the aptly named New Museum marks a major contribution to the continuing revitalization of downtown Manhattan. The bold seven-story building, designed by the cutting-edge Tokyo architectural firm Sejima + Nishizawa/SANAA, opened in December 2007, housing three main gallery levels, a theater, a café operated by Hester Street Fair and roof terraces. The focus here is on emerging media and surveys of important but under-recognized artists—further evidence of its pioneering spirit.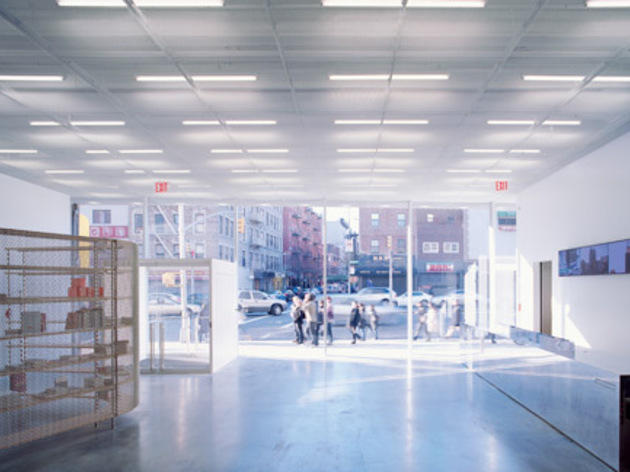 Solomon R. Guggenheim Museum
Frank Lloyd Wright's concrete edifice became the home of the eponymous philanthropist's collection in 1959; today, the iconic spiral is considered as much a work of art as the paintings it houses. In addition to pieces by masters such as Manet, Picasso and Chagall, the institution holds the most Kandinskys in the U.S., as well as one of the largest collections of Mapplethorpes in the world. And yes, there is a right way to see the exhibits: as Wright intended, beginning at the bottom and moseying around to the top.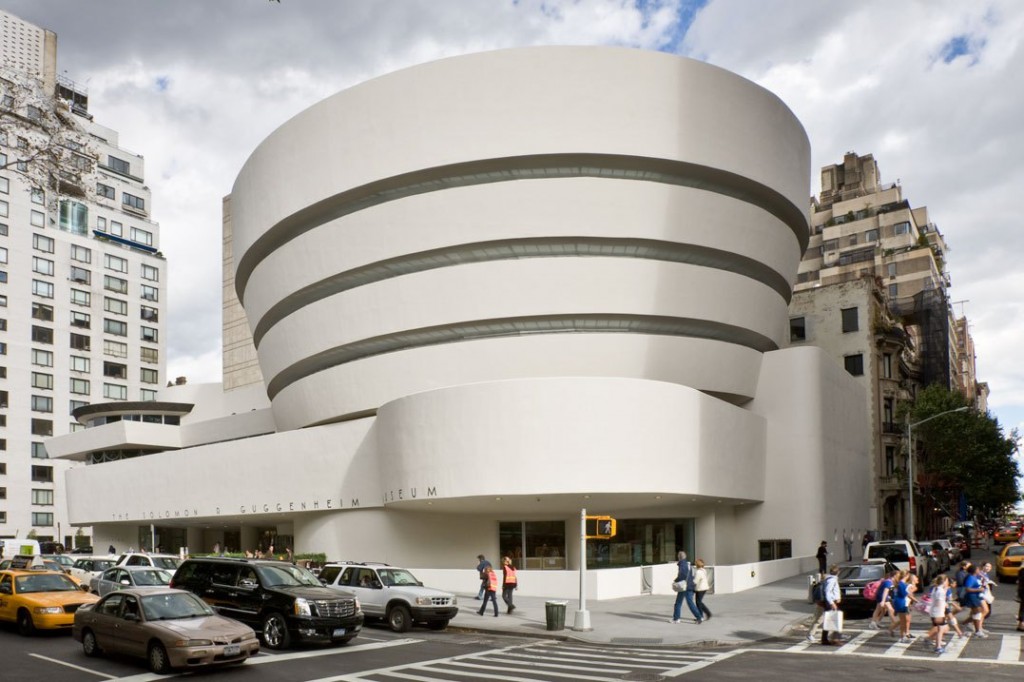 Whitney Museum of American Art
After nearly 50 years in its Marcel-Breur-designed building on Madison Avenue at 75th Street, the Whitney Museum decamped in 2015 to a brand new home in Lower Manhattan's Meatpacking District, conceived by international starchitect Renzo Piano. Planted at the foot of the Highline along Ganesvoort Street, the new Whitney building boasts some 63, 000 square feet of both indoor and outdoor exhibition space. Founded in 1931 by sculptor and art patron Gertrude Vanderbilt, the Whitney is dedicated to presenting the work of American artists. Its collection holds about 15,000 pieces by nearly 2,000 artists, including Alexander Calder, Willem de Kooning, Edward Hopper (the museum holds his entire estate), Jasper Johns, Louise Nevelson, Georgia O'Keeffe and Claes Oldenburg. Still, the museum's reputation rests mainly on its temporary shows, particularly the exhibition everyone loves to hate, the Whitney Biennial. Held in even-numbered years, the Biennial remains the most prestigious (and controversial) assessment of contemporary art in America.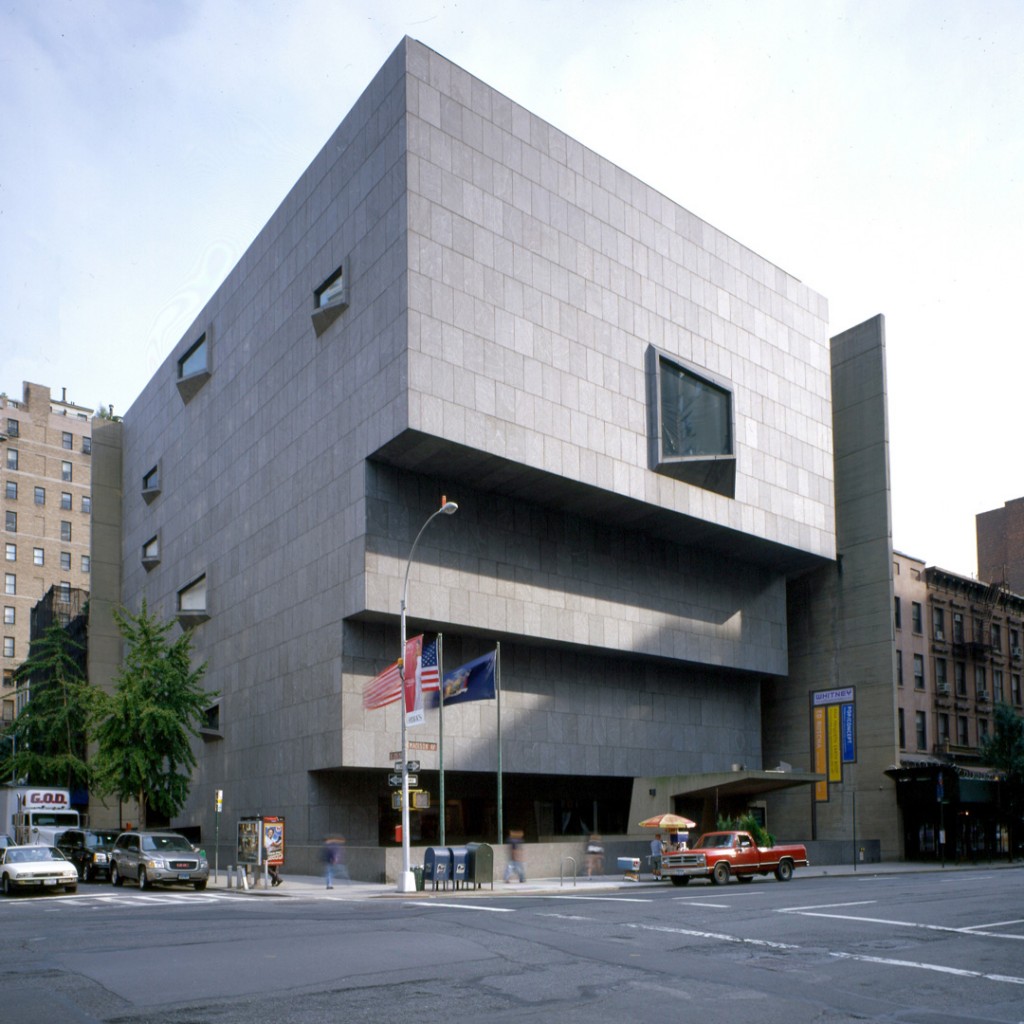 The best Christmas events for kids are right under your nose! These special picks will have the littles ice skating, checking out gorgeous holiday windows, seeing renditions of the Nutcracker and working together on super fun crafts. You'll want to check out the Radio City Christmas Spectacular, stop by one of many amazing holiday train shows, grab a cup of the best hot chocolate and more.
Columbus Circle Holiday Market
Run by the same company that organizes the Holiday Market at Union Square, this alfresco fair offers much of the same merchandise as its predecessor with an emphasis on creating a European piazza atmosphere. Said to have been designed with Copenhagen and Munich in mind, the holiday hot spot is the perfect place to meet a friend, shop for the family or simply enjoy the novelty of browsing at the edge of Central Park. Look for handmade wooden puzzles, gingerbread houses and kits, and lots of sweets from local vendors. All ages.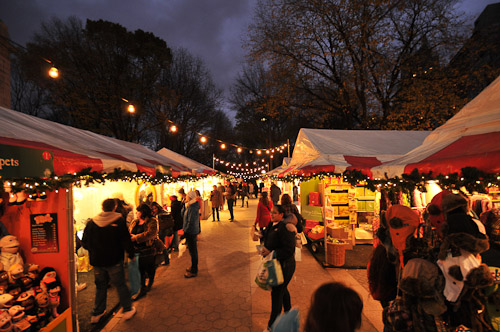 Radio City Christmas Spectacular
Every year, this holiday stalwart gets families in the spirit with Santa appearances, colorful sets and, of course, one-of-a-kind dance numbers from the impressive Rockettes. Enjoy classic routines like "Parade of the Wooden Soldiers" and "New York at Christmas," in which dancers journey through the city on a double-decker bus, and keep an eye out for exciting new additions as well. The show now incorporates advanced technology throughout, taking the audience on a wild ride via 3D glasses and a flying LED screen, and one number even sends a host of helium-filled, GPS-enabled iridescent snowflakes floating high above the audience, transforming Radio City into a sparkling winter wonderland! All ages.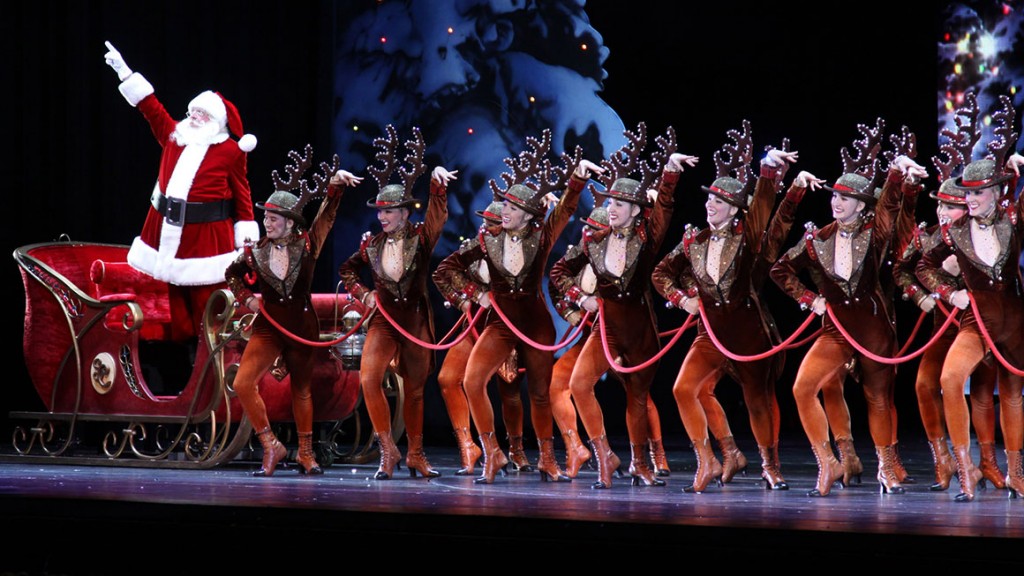 Breakfast with Santa at Rock Center Cafe
Flanked by glittery angel sculptures and New York's famously giant Christmas tree, Rockefeller Center is the backdrop to this merry holiday breakfast with Santa. Enjoy brioche french toast, applewood smoked bacon, scrambled eggs & breakfast pastries as you watch the skaters whiz by, knowing soon you and the kiddies will be joining them after your yummy meal! But don't forget to hit the candy bar, where the children can create their own treat filled souvenir bags before convening to the 'Throne Room' for pictures with Santa. All ages.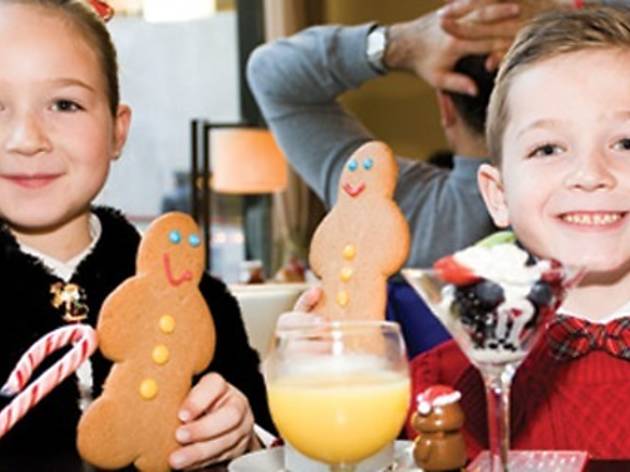 New York Botanical Garden Holiday Train Show
Whatever holidays you celebrate, this beautifully lit exhibition makes a festive excursion for the whole family. With 3,000 added square feet of space this year and more than a dozen large-scale model trains zipping over a quarter mile of track, it's NYBG's biggest train installation to date! Elaborate displays composed of moss, twigs and leaves are anchored by 150 NYC landmarks, each reconstructed painstakingly using natural materials: You'll see the Empire State Building, the Unisphere and other familiar structures crafted from unique elements like lotus pods, hemlock cones, walnut shells, acorn caps, bamboo and cinnamon curls. New to the display is a whimsical collection of architecture and attractions from Coney Island. All ages.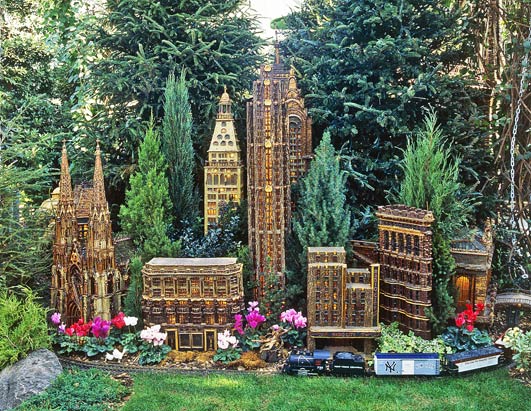 By: timeout
Patinaje sobre hielo en Rockefeller Center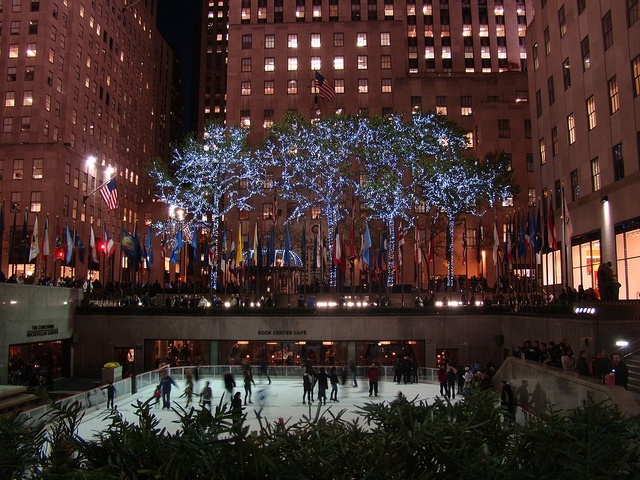 Si hay algo característico de la Navidad en Nueva York es el patinaje sobre hielo. Quizá la pista más conocida sea la de Rockefeller Center, donde cada Navidad montones de turistas, y también neoyorquinos, se agolpan para dar unas vueltas e incluso algunos más osados para pedir matrimonio. Sin duda, es una de esas cosas que todos tenemos que hacer alguna vez.
Bryant Park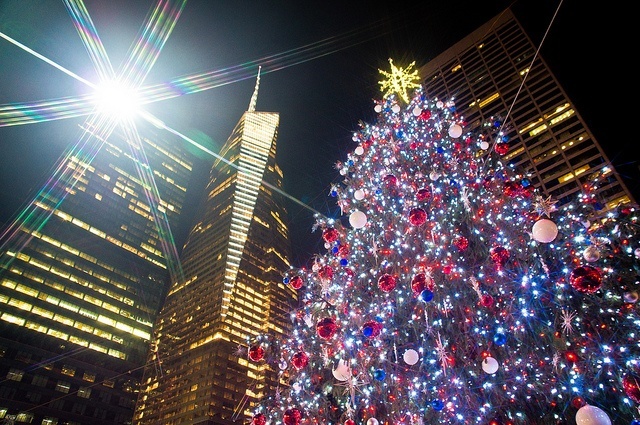 Quizá sea porque paso por ahí todos los días, quizá sea el maravilloso encanto que desprende este parque o el manto de calor con el que te cubre al tener la sensación de estar escondido entre gigantes edificios alrededor. Por la razón que sea, Bryant Park se ha convertido en uno de mis sitios favoritos de la ciudad, y ahora en Navidad más aún. Tiene todo lo que una Navidad en Nueva York puede pedir: puestos navideños, una pista de patinaje y un alumbrado muy bonito.
Rockettes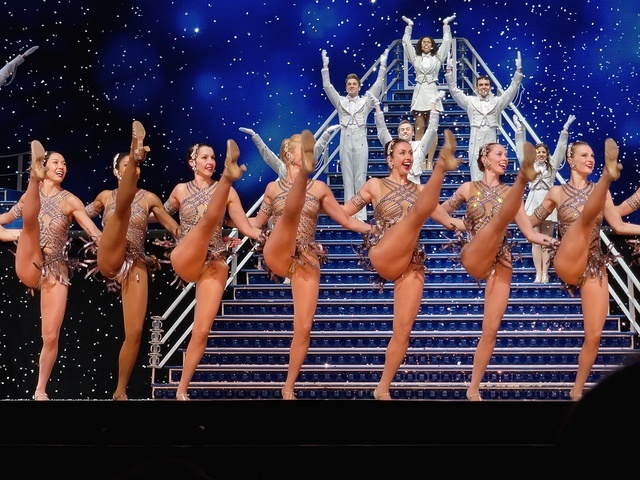 Desde principios del siglo pasado se ha convertido en uno de los espectáculos con mayor repercusión de Broadway durante la Navidad en Nueva York. Este espectáculo es la estrella principal del Radio City Music Hall durante estas fechas, llegando a tener hasta 5 actuaciones durante los 7 días de la semana. Además amenizan tanto el desfile de Macy's como el encendido de las luces de Rockefeller Center. Nosotros fuimos y la verdad es que es un auténtica maravilla poder verlo en persona. Lo recomendamos totalmente.
Macy's y el milagro de la Navidad en la calle 34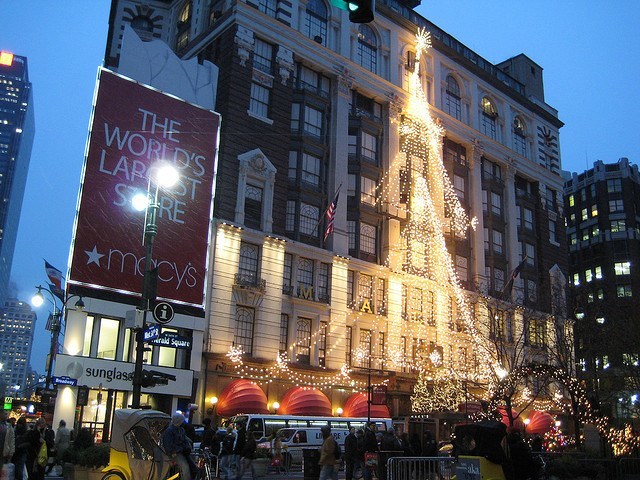 Vayas a comprar o no, Macy's es uno de los atractivos de la Navidad en Nueva York. Es el primero en marcar el inicio de la Navidad durante el día de Thanksgiving con su desfile retransmitido en todo Estados Unidos. Estos almacenes son un símbolo de la ciudad y merecen la pena ser visitados para observar sus escaparates navideños, los bullicios que se forman dentro, o para poder sentarse en las rodillas del Papá Noel más famoso de películas de Navidad como "Miracle on 34th Street".
Tomarse un chocolate caliente con un Candy Cane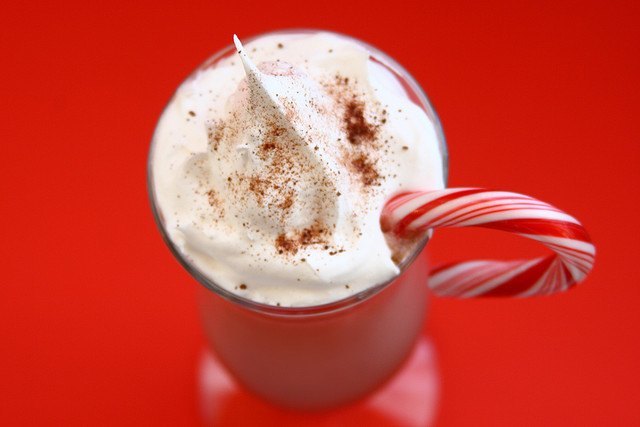 ¿Llenemos un poco el estómago entre tanto paseo no? Tomarse un candy cane con un chocolate caliente es posiblemente uno de los momentos más típicos no solo de la Navidad en Nueva York, sino de la Navidad en cualquier rincón de Estados Unidos.
Los escaparates de Bergdof Goodman y Bloomingdales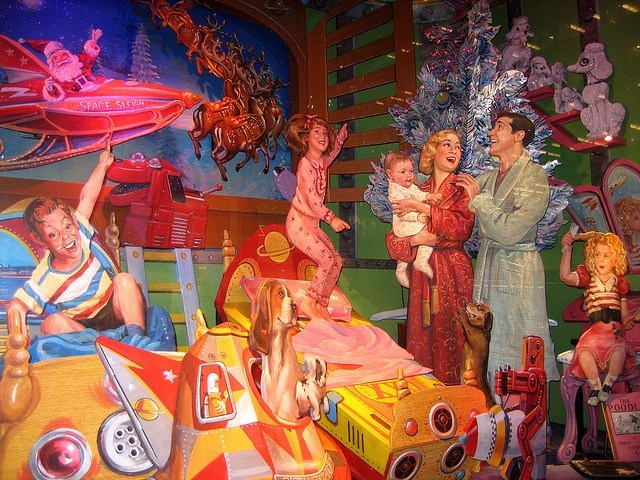 Otra clásica visita de escaparates son los de Bergdorf Goodman y Bloomingdales que cada año atraen a miles de personas a ver que sorpresas han preparado. Maniquís, vestidos y decoraciones de todos los tipos, inundan las ventanas de estos famosos almacenes. Sin duda merece la pena una visita a estos dos clásicos de la Navidad en Nueva York.
Luces de Midtown y la Quinta Avenida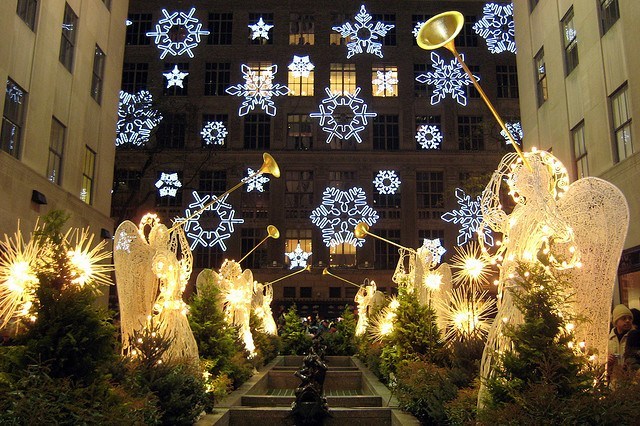 Darse un paseo por Midtown es una obligación si lo que quieres son disfrutar de las luces y escaparates de la Navidad en Nueva York. Si te gusta el ambiente y la atmósfera que se respira en estas fechas, te sorprenderá como cada tienda, cada rincón y cada calle, están iluminados cada cual de una manera más original.
Luces de las tiendas de regalos y juguetes.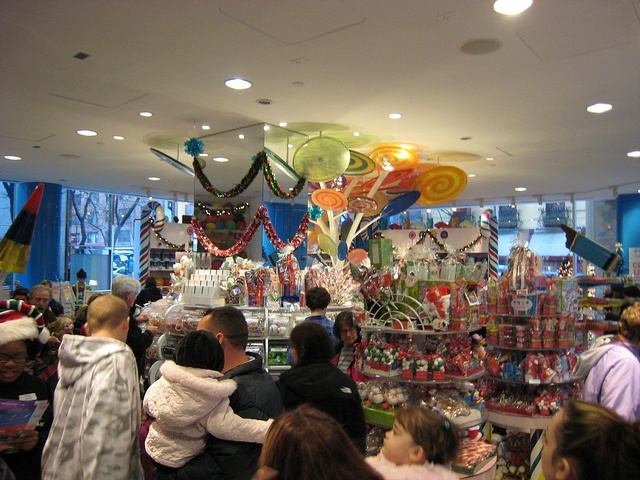 Entrar a las tiendas en Navidad, además de una osada aventura, es una forma de vivir y sentir la Navidad en Nueva York. Además del espíritu consumista que rodea cada una de ellas, también se pueden ver luces y decorados especiales, con los que cada tienda intenta atraer a sus clientes. Y las tiendas de juguetes ya son la guinda al pastel (merecen la pena especialmente Dylan's Candy Bar y en recuerdo, aunque ya cerrada era genial visitar FAO Schwarz® Toys).
Serendipity 3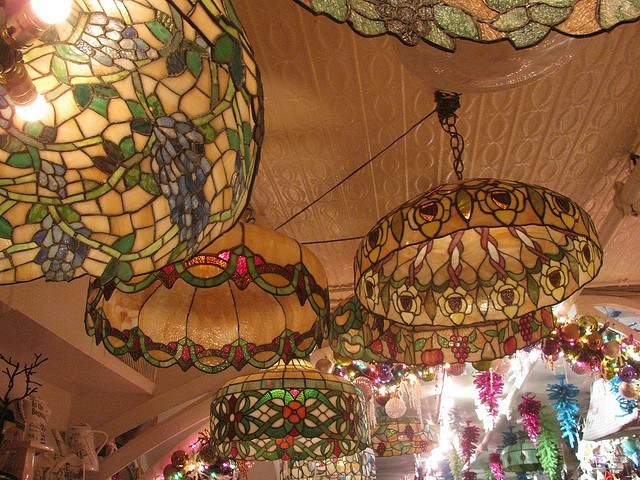 Este restaurante sorprende, no solo por su increíble helado, si no por sus decoraciones de Navidad. Son espectaculares y sin duda merece la pena que pases si…tienes la oportunidad de encontrar una mesa. Además es muy frecuente sentarse junto a famosos durante estas fechas, ya que se dejan ver mucho por allí.
Mercados de Navidad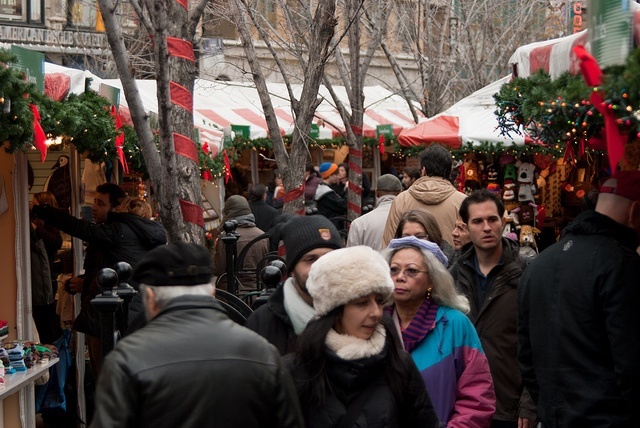 ¿Qué puede haber más característico que los mercados de Navidad? Y creo que no solo de la Navidad en Nueva York, si no en cualquier rincón del mundo. Bryant Park, Union Square, Brooklyn Flea Market, Grand Central, Columbus Circle y una infinidad de rincones exponen mercados que merecen la pena ser visitados.
Little Italy y China Town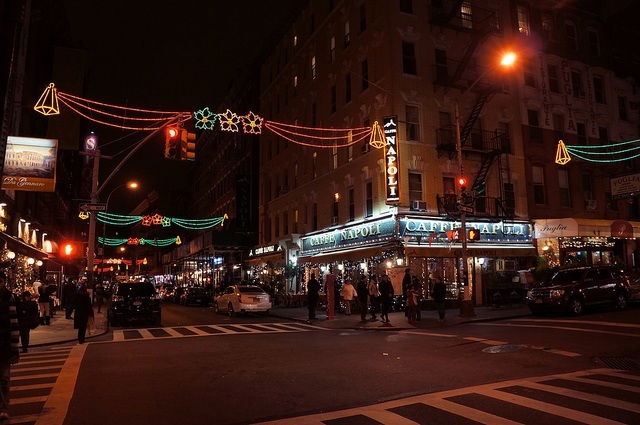 Little Italy es una zona de Nueva York que a mí particularmente me gusta todo el año. A pesar de que muchos neoyorquinos te podrán decir que la zona tiene de todo, menos de auténtica, yo no lo veo así. Es una zona que de alguna manera guarda el espíritu de años atrás, o donde al menos yo consigo viajar en el tiempo. Además encontramos una tienda de artículos de Navidad que abre todo el año. En China Town también organizan un desfile en la época de Navidad cada año que es espectacular (aunque no tenga que ver con la temática navideña).
Chelsea Market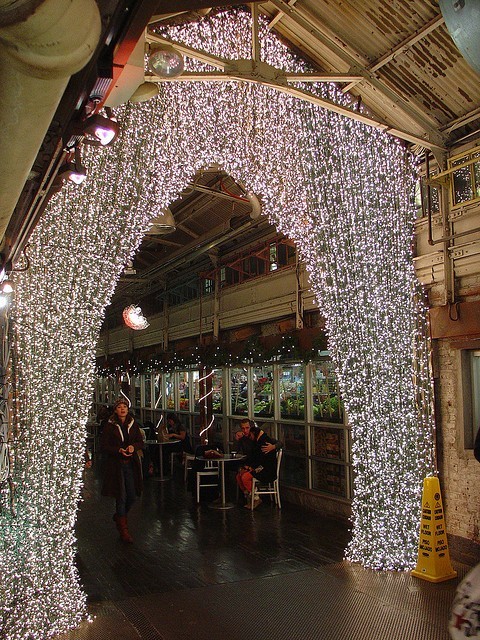 Chelsea es otra zona que merece la pena ser vista durante la Navidad en Nueva York. Si bien no ofrece tanta iluminación y decorado como el centro de Manhattan, en el mercado podemos encontrar bonitos decorados, fruto de el esfuerzo de cada uno de sus comerciantes. Además de ser un sitio muy encantador, también ofrece una cara diferente en Navidad.
Harlem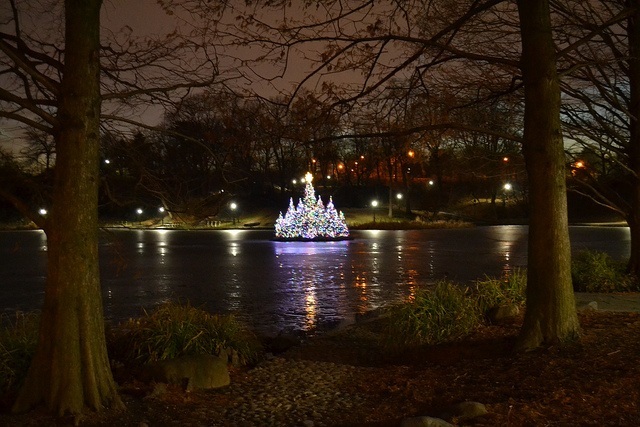 ¡Cómo nos vamos a olvidar de nuestro barrio! Harlem también se une a las fiestas y nos regala bonitas iluminaciones y sobre todo un ambiente de calor y familia, que te harán sentir muy cómodo. La calle 125 es el núcleo del barrio y os recomendamos un paseo a lo largo de la calle iluminada durante la noche. Y para comer te invitamos a que pruebes el Cedric French Bistro & Bar.
Columbus Circle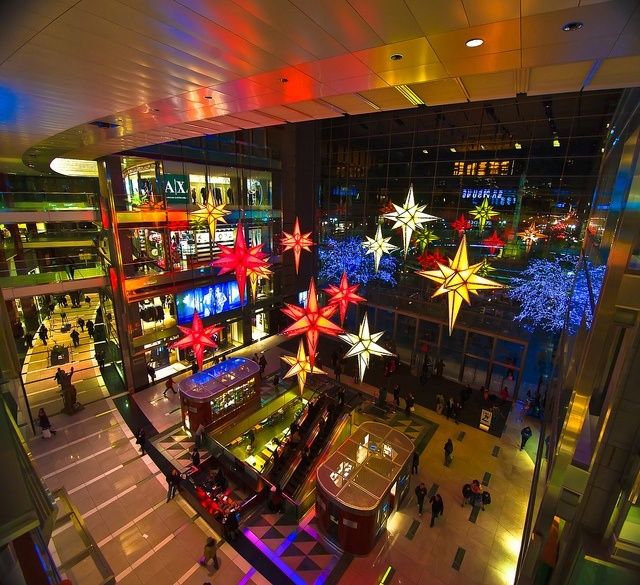 Además de ofrecernos una de las entradas más conocidas a Central Park, esta famosa plaza es un precioso escaparate callejero de la Navidad en Nueva York. Las luces rodean toda la zona y si quieres puedes entrar al centro comercial Time Warner Center donde tienen juegos de música y luces. Y aunque suene muy turístico, dar un paseo en coche de caballos por Central Park de noche en Navidad, es una de las experiencias más románticas que hemos tenido jeje!
Brooklyn, Queens, Bronx y Long Island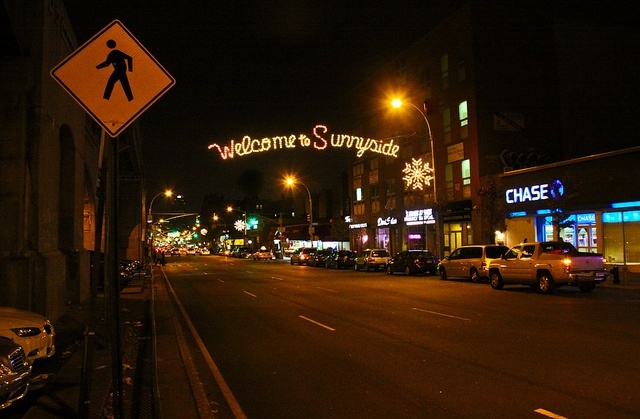 Y si hablamos de la Navidad en Nueva York, no solo podemos centrarnos en Manhattan. Desde Auténtico Nueva York, ¡te animamos a salir de Manhattan y visitar los barrios adyacentes, que son si cabe más auténticos! En Brooklyn destacamos Dyker Heights y sus curiosas iluminaciones, en Bronx tenéis que visitar Garabedian Family's Christmas House en Pelham Parkway North, en Long Island este año iremos a ver The Lindy Christmas House y en Queens la interesección entre la 166th y la avenida 23 está llena de casas decoradas que son una pasada (destaca Kevin Lynch's house).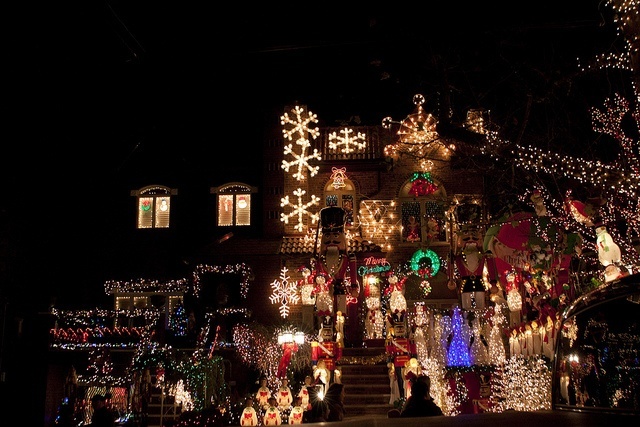 Fuente: autenticonuevayork.elboqueronviajero