Tucked between the Atlantic coast and the northern Cordillera Mountains, Puerto Plata was the first custom-built tourist destination in the Dominican Republic. Today Puerto Plata is still a magnet for budget-conscious beach lovers. Large all-inclusive resorts dominate Puerto Plata's beige-sand coastal strip, which is dotted with deck chairs and speakers playing Merengue. But this seaside town offers so much more than resorts.
Towering above the city, Mount Isabel de Torres delights with panoramic views of Puerto Plata from its flat-topped peak. Playa Dorada and Sosua claim excellent beaches, and the Amber Museum honors the country's rich deposits of this golden sap. For an adrenalin rush, thrill seekers flock to Damajagua Waterfalls and the seaside town of Cabarete where an exhilarating line-up of water sports awaits. Visitors can also enjoy Puerto Plata's many tourist attractions which include museums, historic Fort San Felipe, top-notch golf, an interactive water park, restaurants, cafes, and more
1 Playa Dorada
Playa Dorada, Puerto Plata's tourist hub, is a huge resort complex along a beautiful stretch of golden beach. Besides the many hotels, visitors will find dozens of restaurants, a shopping center, and a Robert Trent Jones golf course. Aquatic pursuits abound on the beach. The warm waters are ideal for swimming and many of the resorts offer cabanas and sun lounges.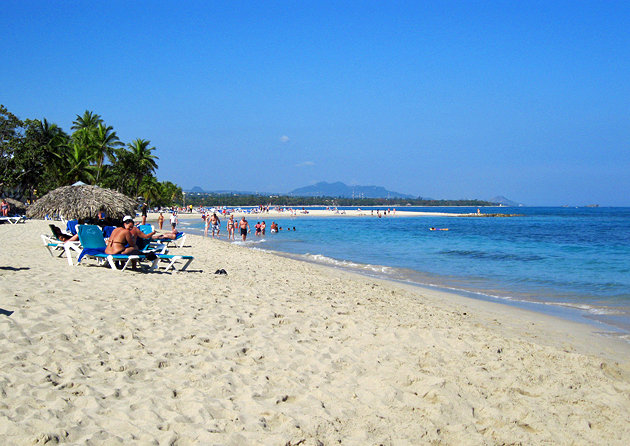 2 Mount Isabel de Torres
Puerto Plata's most impressive geographic feature, 2,600-foot Mount Isabel is accessed via a seven-minute cable car ride up the nearly vertical slope. Greeting visitors at the top are spectacular views of Puerto Plata, flower-filled botanic gardens, a restaurant, and a statue of Christ similar to the iconic attraction in Río de Janeiro.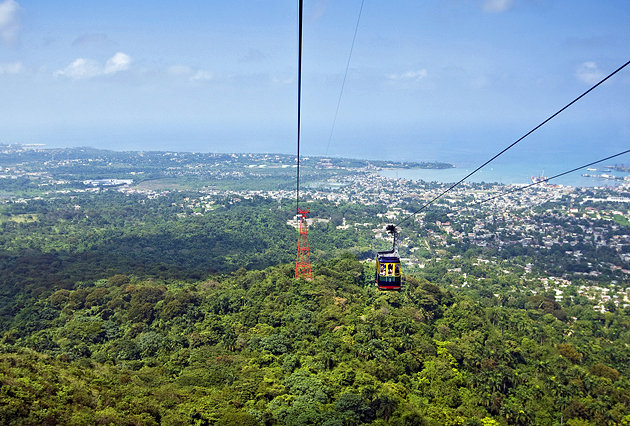 3 Damajagua Waterfalls
A short drive from Puerto Plata, Damajagua Waterfalls encompass a series of 27 cool cascades and rock pools. This popular side trip is not for the faint of heart. Tours involve climbing ladders up to the falls then sliding, swimming, and jumping down them wearing helmets and lifejackets. A visitor center and restaurant are also on site.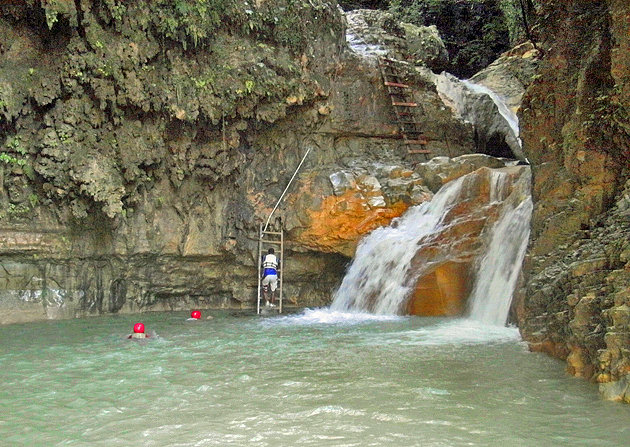 4 Fort San Felipe
Forte San Felipe (Fuerte San Felipe) is Puerto Plata's only remaining colonial structure and one of the first European forts constructed in the Americas. It was built in 1564 to ward off French and English pirates and later used as a prison for political dissidents. Inside its eight-foot-thick walls, visitors will find some interesting wartime historical artifacts as well as a small museum. The fort is ringed by a moat and outlined in lights at night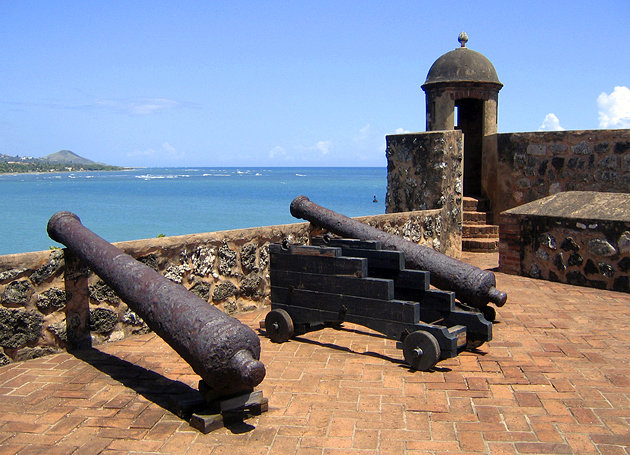 5 Ocean World Adventure Park
Ocean World Adventure Park, three miles from Puerto Plata, is a popular interactive water park and marina. In addition to viewing the aquariums, guests can swim with dolphins, play with sea lions, pet sharks and stingrays, and snorkel with tropical fish. The park is also home to tropical birds and tigers. Glass walls let tourists get up close to the animals.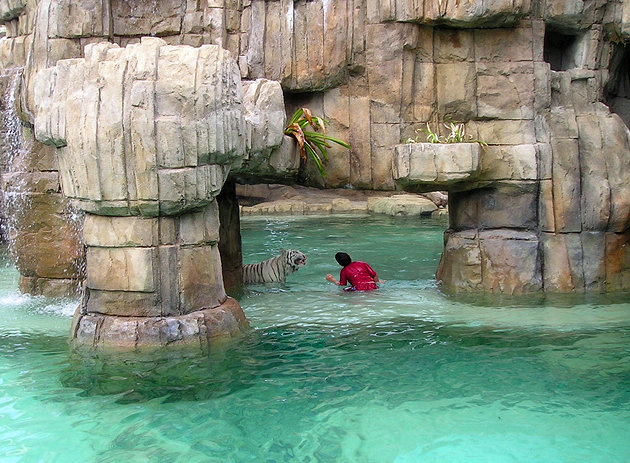 6 Sosúa
Sosúa, approximately 15 miles east of Puerto Plata, is known for its sheltered beaches and cosmopolitan character. In 1940, it became a refuge for about 600 European Jews who settled here to start a new life. Today the area is home to many guesthouses, villas, hotels, and cafes. The crescent-shaped Sosua Beach buzzes with vendors and its waters are good for diving and snorkeling. During winter, whales are sometimes spotted in the bay.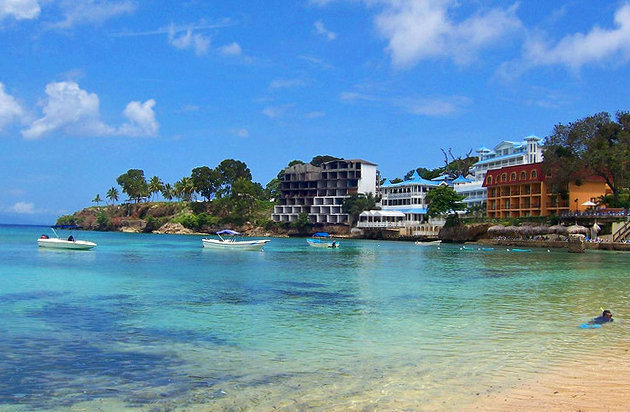 7 Cabarete
Rimmed by a four-mile stretch of white-sand beach, Cabarete is a hotspot for the young, hip, and physically fit. With warm waters and consistent winds, the bay here is considered one of the best in the world for windsurfing and kiteboarding. Surfing is also popular. In addition to all the water sports, cafes, restaurants, and shops line the top of the beach making it a great place to kick back and relax.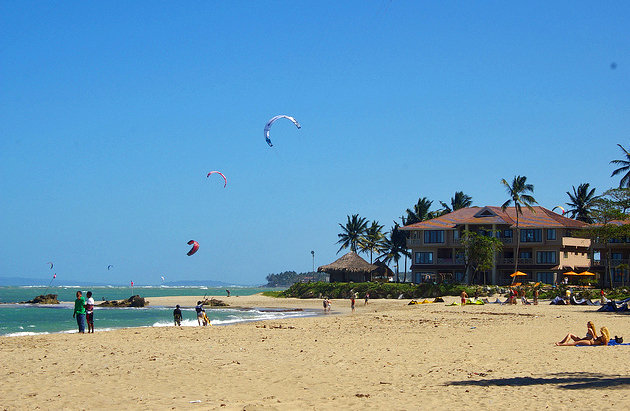 8 Amber Museum of Puerto Plata
Amber is the Dominican Republic's designated national gem and the Amber Museum of Puerto Plata, celebrates its beauty. Set in an elegant Victorian-style house, the museum displays specimens of valuable Dominican amber, many with fossilized flora and fauna. The museum also has a gift shop selling amber jewelry.