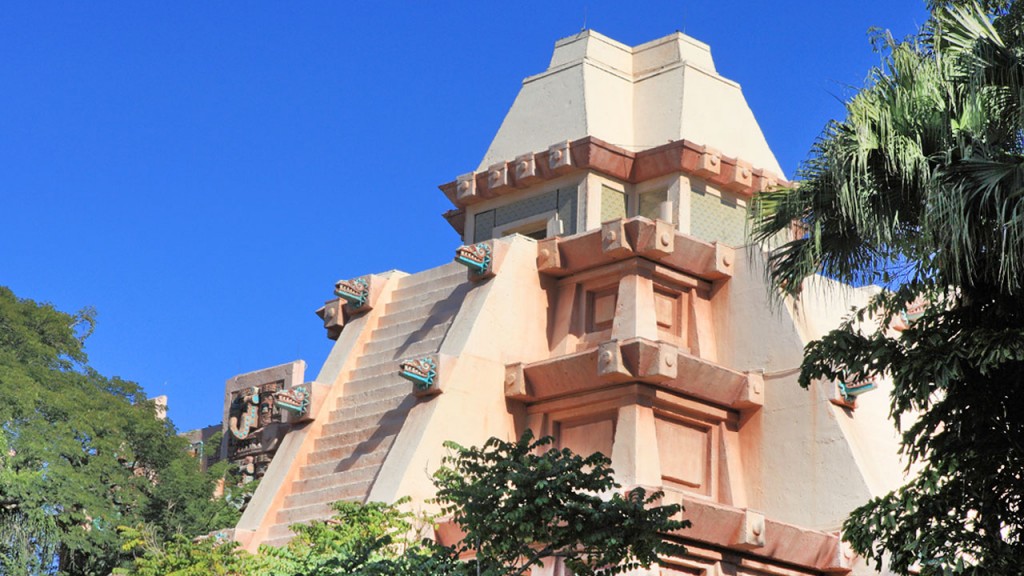 Each month this year, I've traveled around World Showcase at Epcot sharing looks at beautiful architecture and unique products found in each pavilion. This month, my unforgettable shopping adventure concludes with a visit to Mexico Pavilion.
Within the majestic pyramid of the Mexico Pavilion, visitors will find the Plaza de los Amigos located just past a gallery containing historic artifacts.
The plaza is an "open air" marketplace with festive carts and shops such as La Tienda Encantada that carries accessories and fine jewelry, or La Princesa de Cristal that is home to crystal and glassware by Arribas Brothers.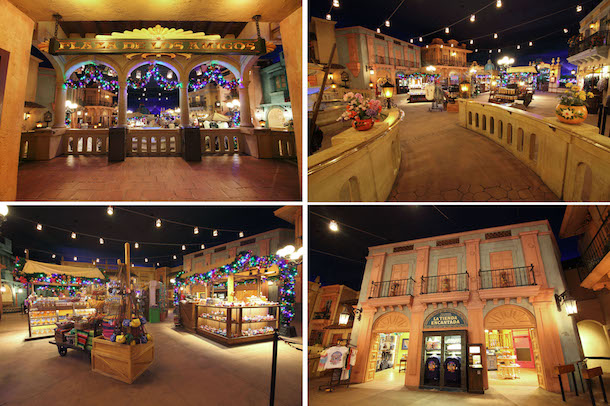 In the plaza, visitors will also find the Gran Fiesta Tour attraction starring The Three Caballeros; the San Angel Inn Restaurante that is modeled after a 17th-century hacienda at the base of Mayan ruins; and La Cava del Tequila that has over 200 tequilas, top-shelf cocktails, Mexican beer and wine.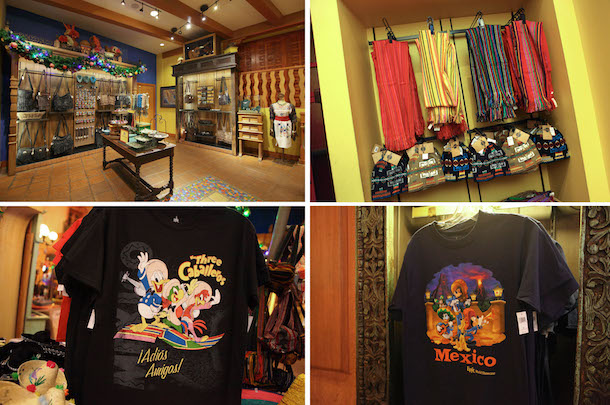 I love how the inside of this pavilion feels like perpetual twilight. I enjoyed strolling throughout the plaza while looking at the colorful assortment of glassware, food items, leather goods, and decorative figurines. During my visit, I also found apparel and drinkware featuring Disney characters, and beautiful handcrafted Mexican jewelry and scarves.
Finally, I was delighted to see products celebrating Día de los Muertos. Visitors will find T-shirts created especially for World Showcase, jewelry, handbags, home goods and more. They also recently introduced gorgeous handmade dolls inspired by this annual celebration.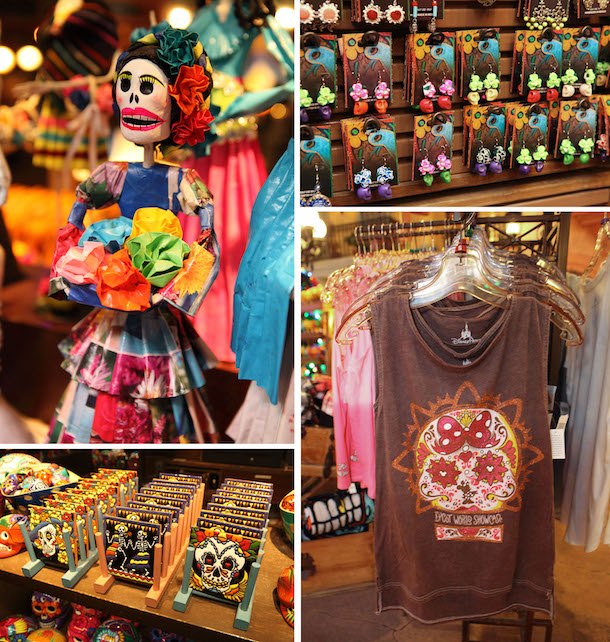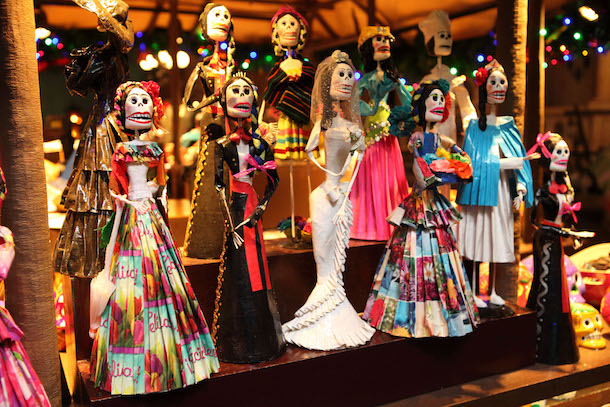 By: disneyparks.disney.go