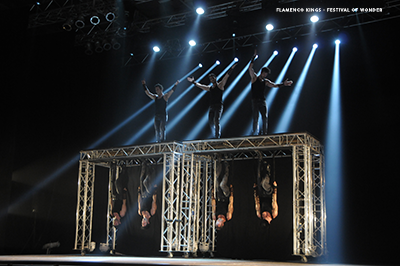 Warmer temperatures bring new life to the flora and fauna of the Ozarks and give an early start to the summer travel season with a bevy of events and activities the whole family will enjoy.
From festivals designed to ignite your inner sense of wonder and one of the biggest Elvis-inspired events this side of Memphis to a golf tournament featuring some of the sport's greatest players, you don't have to look far to find fun in Branson this April.
Here's a look at some of the can't-miss events running from April 1-30:
Festival of Wonder at Silver Dollar City
This new event, running April 6-30, at the 1880s theme park will leave you awed with performances by the Earth Harp Collective, featuring the world's largest playable instrument, and the Flamenco Kings. Your taste buds will be treated to The World of Bacon and other far-out festival fare.
Bass Pro Shops Legends of Golf at Big Cedar Lodge
Legendary golfers from around the world have made this annual event one of the biggest happenings on the PGA Champions Tour. Played at Buffalo Ridge Springs and Top of the Rock, the tournament also incorporates outdoor activities, such as shooting sports and fishing. Pro-am activities take place April 19-20, with tournament play running April 21-23. New for 2017 is a Championship Sunday Skins Game beginning at 10 a.m. on April 23.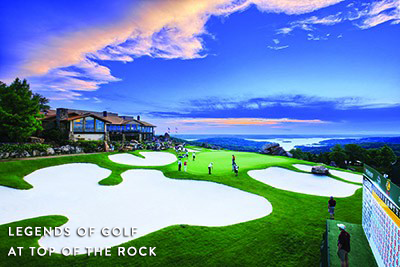 Gold Star Families Memorial Dedication
A stirring tribute to American service members and their families, the Gold Star Memorial Monument honors Gold Star families – those who have lost immediate family members killed while serving their country. The dedication ceremony is 2:30 p.m. on April 19 at the College of the Ozarks' Veterans Grove.
Branson Music Fest
Check out two fun-filled days (April 21-22) of crafts and music during this rollicking event at Welk Resort Branson. Excellent food offerings and vendor booths add to the fun.
Branson Car Auction
This event for auto collectors and those who appreciate cool cars brings two days of auctions to the Branson Convention Center, April 21-22. During the auction, you'll see vehicles ranging from a 1919 Cadillac Type 57 Coupe to a 1957 Chevrolet Bel Air to a 2002 Aston Martin.
Southern Bred Cyclefest
You don't have to be a biker or bike owner to have fun at this first-ever event, which celebrates all things motorcycle. Held at Branson Cedars Resort near Ridgedale on April 26-29, Cyclefest features live music, magic, food and drink vendors, stunt shows, and activities for children.
John Hagee Ministries Gospel Rally
Services and special music highlight this two-day event, April 27-28, at the Branson Convention Center. Featured speakers are pastors Matt, Diana and John Hagee, with music provided by Canton Junction, Aaron and Amanda Crabb, and the Cornerstone Church Choir.
Make sure to check out these events and so many more on your next Branson getaway.
By: explorebranson