Junkanoo Parade
The Junkanoo Parade pays tribute to an important period in Bahamian history. During the days of slavery, slaves were permitted three days off; January 1st, December 25th and December 26th. The Junkanoo Festival would take place on December 26th and January 1st, while the 25th of December was dedicated to exchanging gifts and visiting friends.
Today, the Junkanoo celebration includes a vibrant parade with the accompanying traditional sounds of goombay drums, copper bells and mouth whistles. The parade also features men and women wearing hand-made Junkanoo costumes, competing for cash prizes. If you miss your chance to see this high-spirited parade during the holidays, there is also a Summer Junkanoo Festival. To sample Junkanoo year-round, check out the Junkanoo show at the Port Lucaya Marketplace, every Thursday night.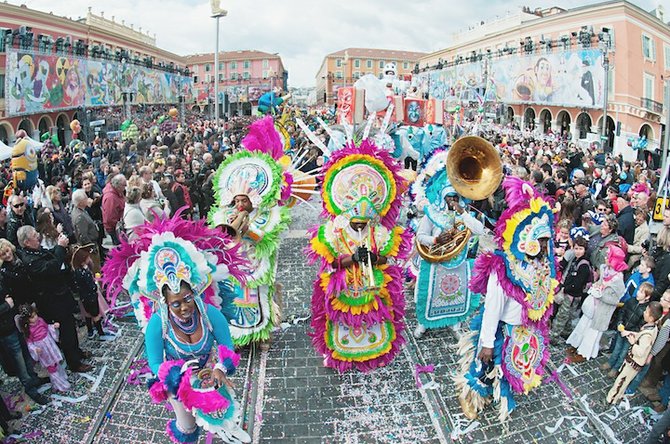 Port Lucaya Marketplace – Count Basie Square
For a great selection of nightly events and popular Bahamian music, set your sights on the Count Basie Square in Port Lucaya Marketplace. Keep your feet moving to the traditional sounds of Rake 'N Scrape, the folk music of The Bahamas and explore the deeper meaning of Calypso music. Out with your family? Port Lucaya Marketplace offers tons of fun to visitors of all ages. Try a game of BINGO or Bahamian line dancing.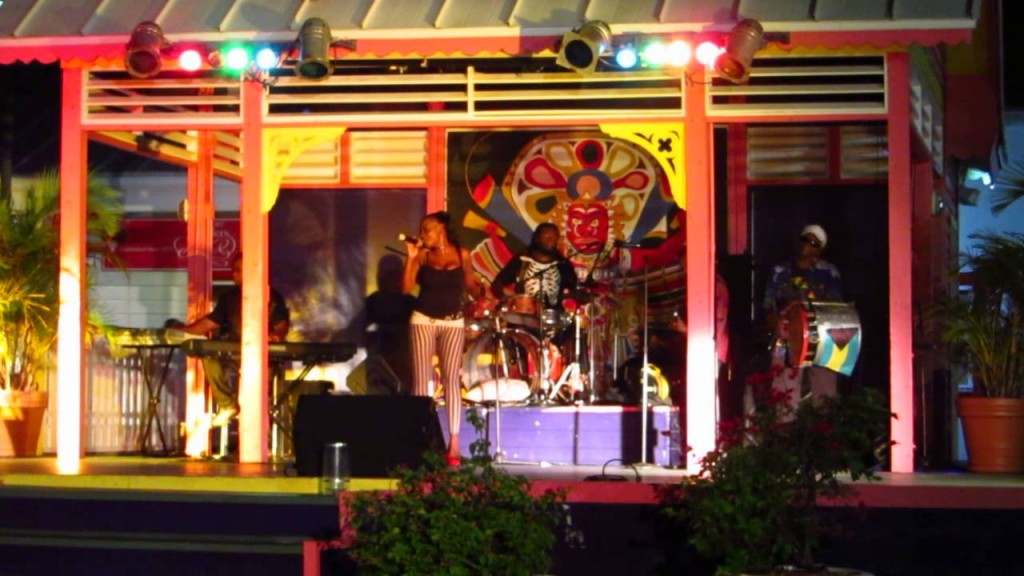 The Regency Theatre
The Regency Theatre presents a collection of original and classic dramas, musicals, comedies and many other types of live performances, staged by the Freeport Players Guild. This Bahamian performing arts center can entertain a crowd of up to 500 people.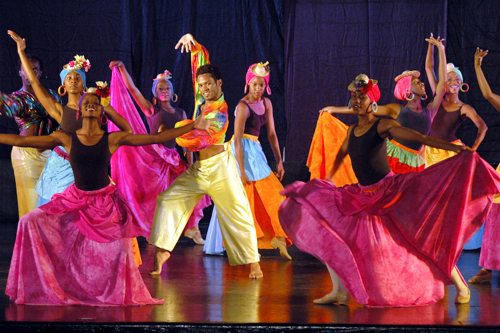 Karaoke Nights
Bahamians love karaoke! While you search for late-night entertainment, you'll find an abundance of venues and bars hosting karaoke nights. Go ahead – step up to the mic and expand your vocal horizons during your Grand Bahama Island vacation.
Bahamian Culture Show
Every Friday night, you can visit Count Basie Square in Port Lucaya Marketplace for an evening of unforgettable native entertainment featuring fire and limbo dancing, live bands and performances by the Grand Bahama Island's top performing artists. Show starts at 8pm.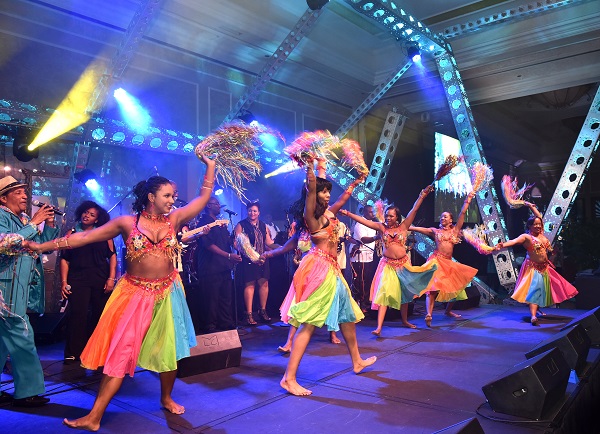 By: grandbahamavacations