The best Christmas events for kids are right under your nose! These special picks will have the littles ice skating, checking out gorgeous holiday windows, seeing renditions of the Nutcracker and working together on super fun crafts. You'll want to check out the Radio City Christmas Spectacular, stop by one of many amazing holiday train shows, grab a cup of the best hot chocolate and more.
Columbus Circle Holiday Market
Run by the same company that organizes the Holiday Market at Union Square, this alfresco fair offers much of the same merchandise as its predecessor with an emphasis on creating a European piazza atmosphere. Said to have been designed with Copenhagen and Munich in mind, the holiday hot spot is the perfect place to meet a friend, shop for the family or simply enjoy the novelty of browsing at the edge of Central Park. Look for handmade wooden puzzles, gingerbread houses and kits, and lots of sweets from local vendors. All ages.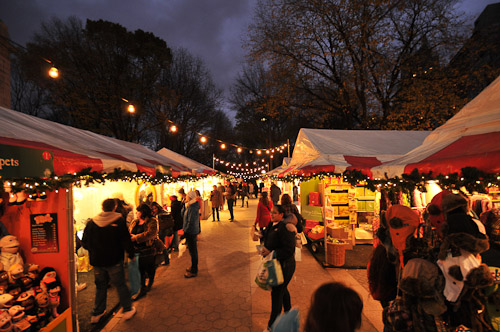 Radio City Christmas Spectacular
Every year, this holiday stalwart gets families in the spirit with Santa appearances, colorful sets and, of course, one-of-a-kind dance numbers from the impressive Rockettes. Enjoy classic routines like "Parade of the Wooden Soldiers" and "New York at Christmas," in which dancers journey through the city on a double-decker bus, and keep an eye out for exciting new additions as well. The show now incorporates advanced technology throughout, taking the audience on a wild ride via 3D glasses and a flying LED screen, and one number even sends a host of helium-filled, GPS-enabled iridescent snowflakes floating high above the audience, transforming Radio City into a sparkling winter wonderland! All ages.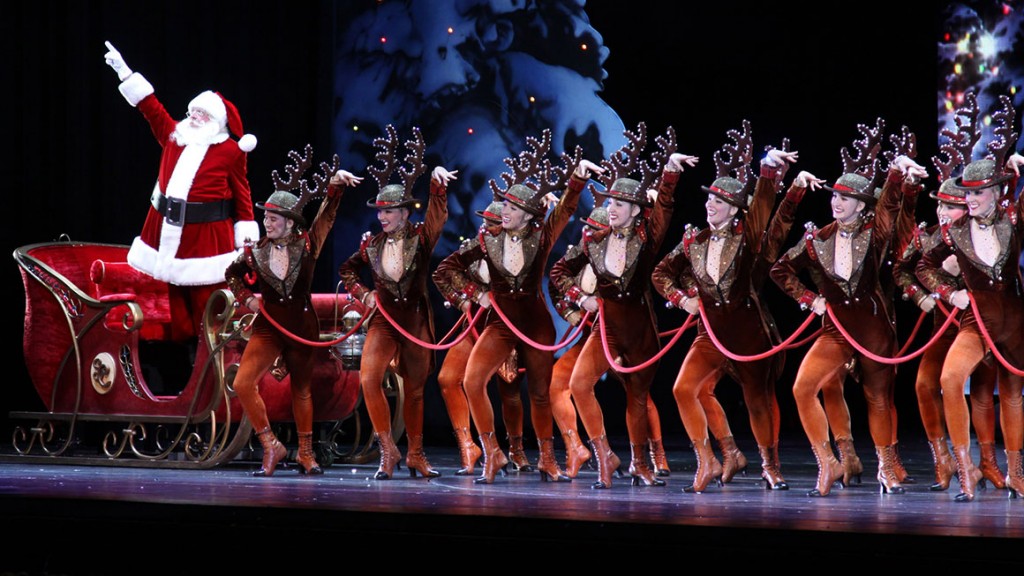 Breakfast with Santa at Rock Center Cafe
Flanked by glittery angel sculptures and New York's famously giant Christmas tree, Rockefeller Center is the backdrop to this merry holiday breakfast with Santa. Enjoy brioche french toast, applewood smoked bacon, scrambled eggs & breakfast pastries as you watch the skaters whiz by, knowing soon you and the kiddies will be joining them after your yummy meal! But don't forget to hit the candy bar, where the children can create their own treat filled souvenir bags before convening to the 'Throne Room' for pictures with Santa. All ages.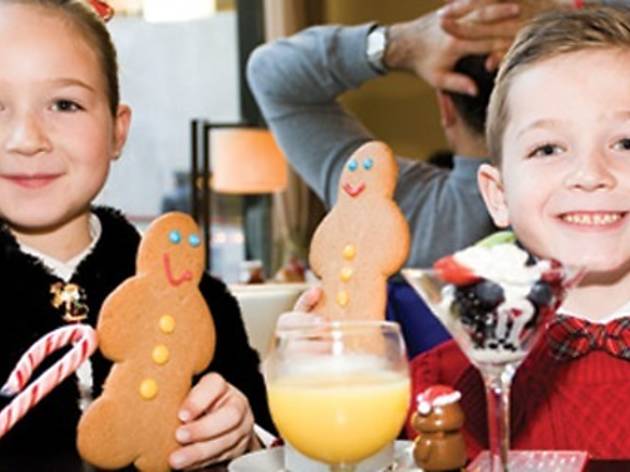 New York Botanical Garden Holiday Train Show
Whatever holidays you celebrate, this beautifully lit exhibition makes a festive excursion for the whole family. With 3,000 added square feet of space this year and more than a dozen large-scale model trains zipping over a quarter mile of track, it's NYBG's biggest train installation to date! Elaborate displays composed of moss, twigs and leaves are anchored by 150 NYC landmarks, each reconstructed painstakingly using natural materials: You'll see the Empire State Building, the Unisphere and other familiar structures crafted from unique elements like lotus pods, hemlock cones, walnut shells, acorn caps, bamboo and cinnamon curls. New to the display is a whimsical collection of architecture and attractions from Coney Island. All ages.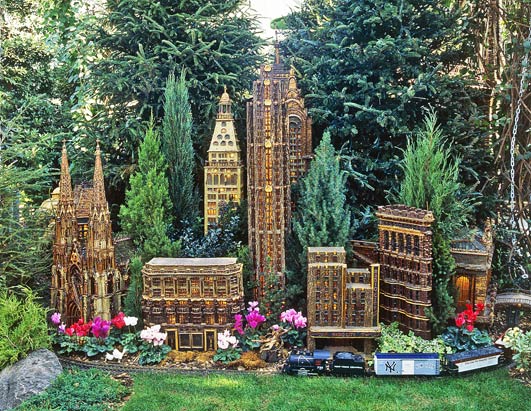 By: timeout