After opening Disneyland in California in 1955, Walt Disney set his sights on bigger projects. He soon settled on a location outside Orlando, Florida for the soon-to-be Most Magical Place on Earth, which opened in 1971.
With six individual lands (Adventureland, Frontierland, Fantasyland, Tomorrowland, Main Street U.S.A., and Liberty Square), Disney Magic Kingdom is structured similarly to Anaheim's Disneyland Park, but over time has grown to feature many restaurants, attractions, and highlights of its own. It is now just one of four theme parks located at Walt Disney World, including Disney's Hollywood Studios, Disney's Animal Kingdom and Epcot.
Kids of any age can enjoy the Magic Kingdom park, as it provides a variety of entertainment suitable for all ages — but those 3 and under are admitted for free and do not need Magic Kingdom tickets.
The summer season can be extremely busy, as well as popular holidays, but January, February, May and September usually see slower crowds. Be sure to cross-reference your travel dates with any on-site events, such as RunDisney marathons and nearby competitions, conferences, and tournaments.
For expert tips and tricks to planning a fairy tale-perfect getaway to the Magic Kingdom —including Magic Kingdom hours, the park's best rides and restaurants, how to use a FastPass+, and the can't-miss attractions —check out our definitive guide.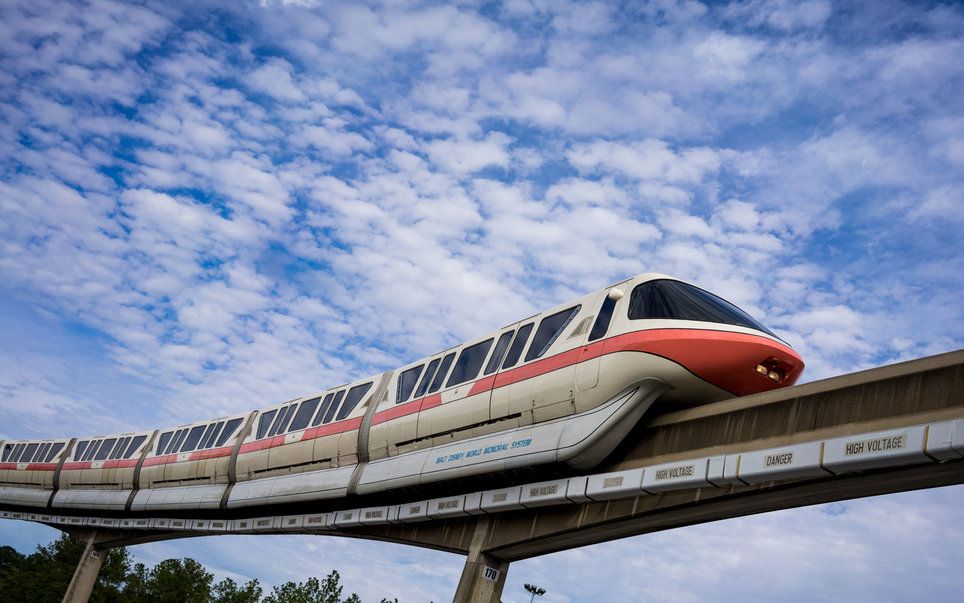 Getting to the Magic Kingdom
Visitors, take note — there is no parking directly in front of the Magic Kingdom. All parking for the Magic Kingdom is located at the Ticket and Transportation Center, a separate facility from which guests take a ferry boat or monorail ride to the Magic Kingdom entrance. Whether you want to sail or to ride, both are complimentary.
Standard parking for a car or a motorcycle costs $20 per day; preferred parking, which is closer to the monorail and ferry entrances, costs $40. (There is a complimentary parking lot tram to alleviate long walks as well.)
Hotel shuttles from nearby hotels not operated by Disney, as well as Ubers and taxis, will all drop off at the Ticket and Transportation Center.
The monorail located here serves Epcot as well, though Epcot does have its own parking lot and Uber drop off and Uber pick up locations.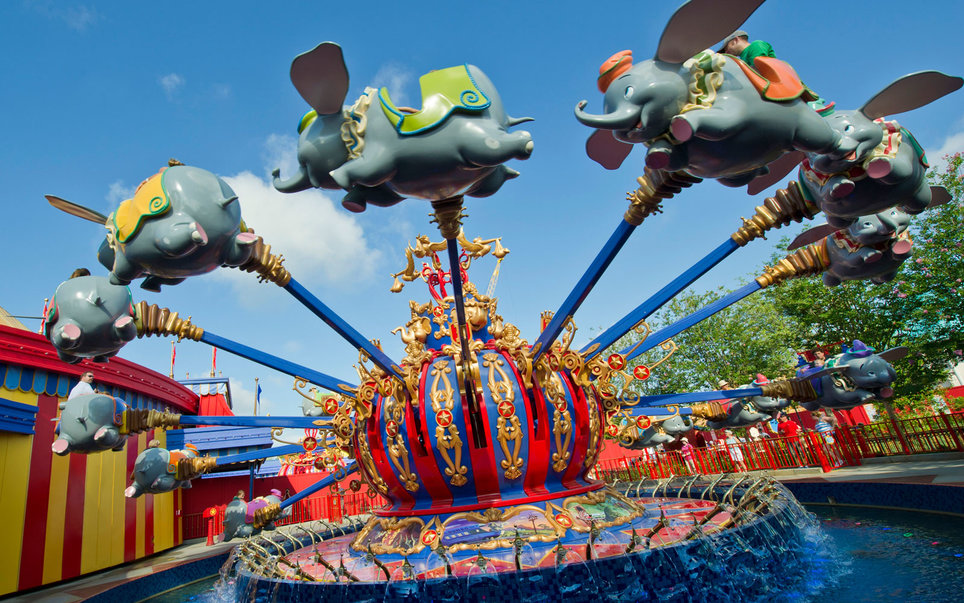 Magic Kingdom Hours
The first thing visitors should note when planning a trip to the Magic Kingdom is that hours fluctuate depending on season. But guests staying at Disney's own hotel resorts can utilize Extra Magic Hours, which allow for up to two extra hours in a Walt Disney World park each day — and these are often additional Magic Kingdom hours.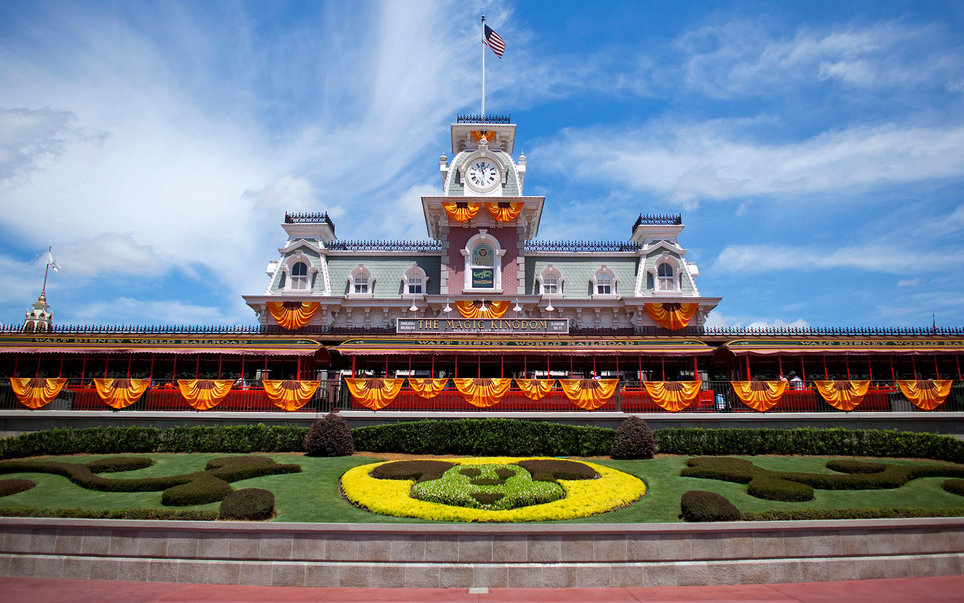 Purchasing Magic Kingdom Tickets
Deciding how many days of Magic Kingdom tickets to purchase simply depends on how much you'd like to experience. Two full days is often enough for travel-savvy couples, while families with small children may want three days to tackle it all at a leisurely pace.
One day at the park is often not enough, but you don't need to spend an entire week exploring Disney Magic Kingdom, either. (Don't forget, there are three other wonderful Disney parks nearby worth visiting, too.)
Walt Disney World sells individual park tickets as well as "park-hopper" tickets, which let you travel between all four Florida Disney parks for one price.
Valid Magic Kingdom ticket discounts are rare, but check the Walt Disney Website for seasonal discounts and promotions. Beware of third-party resellers, which often sell discounted Magic Kingdom tickets that cannot be used. An easy way to save money on Walt Disney World admission is to purchase your tickets early, because as of 2017, tickets bought in-person at the Magic Kingdom gate or at a Walt Disney World resort will cost at least $20 more.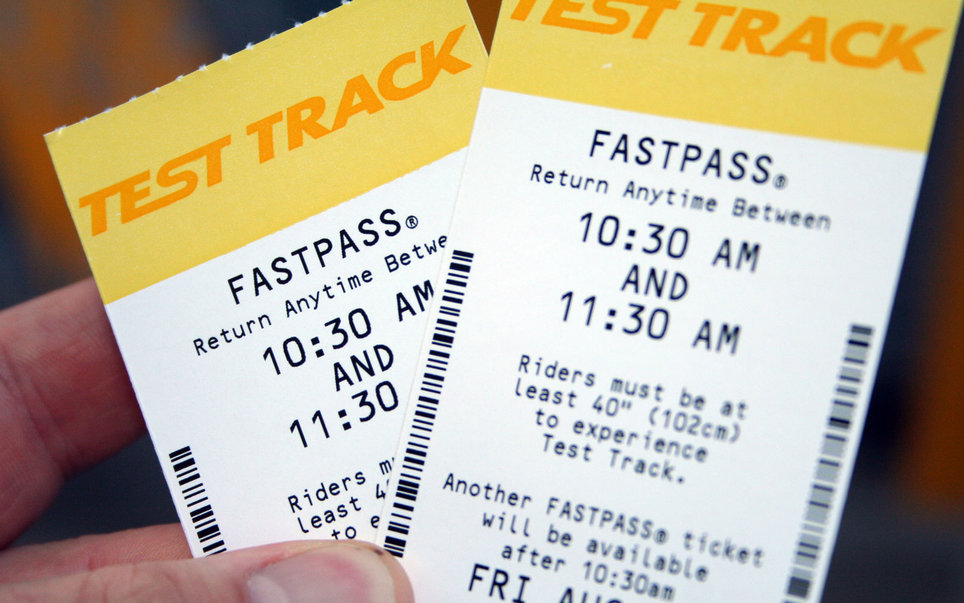 How to Use a FastPass+
FastPass+, which is included with all Disney ticket purchases, is a free benefit you'll absolutely want to take advantage of. As an updated version of the old FastPass paper ticketing program, FastPass+ lets guests "skip the line" on three attractions each day, and can be scheduled at least 30 days prior to arrival — 60, if you stay in a Walt Disney World resort. Because of this, you'll want to plan ahead to obtain immediate access to your favorite rides.
To make your reservations, sign up for My Disney Experience online and link your ticket purchase to your account to schedule FastPass+ experiences in advance. Fastpass+ even offers an hour-long "return window" throughout the day, during which guests can board the attraction.
Many attractions will "sell out" of FastPass+ spots early, so scheduling them ensures your family will wait in shorter lines, wait in lines less often, and get the most out of a ticket purchase.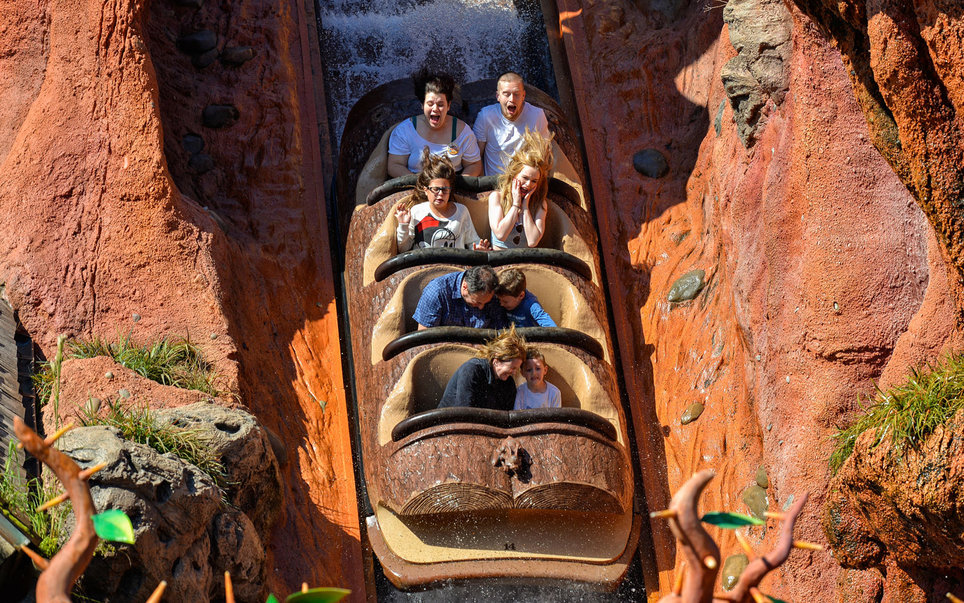 The Best Magic Kingdom Rides
While it may be counterintuitive, the best Magic Kingdom rides actually tend to be those that have been there the longest.
Haunted Mansion — the spooky indoor "dark ride" through the namesake building still retains a cult following, for example, while park-goers of all ages can appreciate the Jungle Cruise: a slow-paced boat ride past audio-animatronic animals with a non-stop stream of groan-worthy jokes from the navigators.
Other classics include the Pirates of the Caribbean, which is a colorful indoor adventure inspired by the movie franchise, and Peter Pan's Flight, with its overhead track allowing guests to soar through the world of the famed fairy tale.
These rides are all decades old, but remain phenomenally exciting. Parents, especially, will find something nostalgic about the familiar stories. Even rides like Space Mountain — a rollicking vintage roller coaster immersed in the complete darkness of outer space — are as popular as ever.
Newer rides like the spectacular log flume, Splash Mountain, the Old West and mining-inspired Big Thunder Mountain Railroad, and the Snow White-themed Seven Dwarfs Mine Train (a family-friendly coaster) have become instant favorites, too.
Generally speaking, there's a fantastic balance of tame rides and thrilling coasters, and something for everyone at any age. And if you hate standing in line (who doesn't?) just be sure to utilize your FastPass+ arrive to the park early. Those are truly the best ways to avoid lengthy waits on favorite Magic Kingdom rides.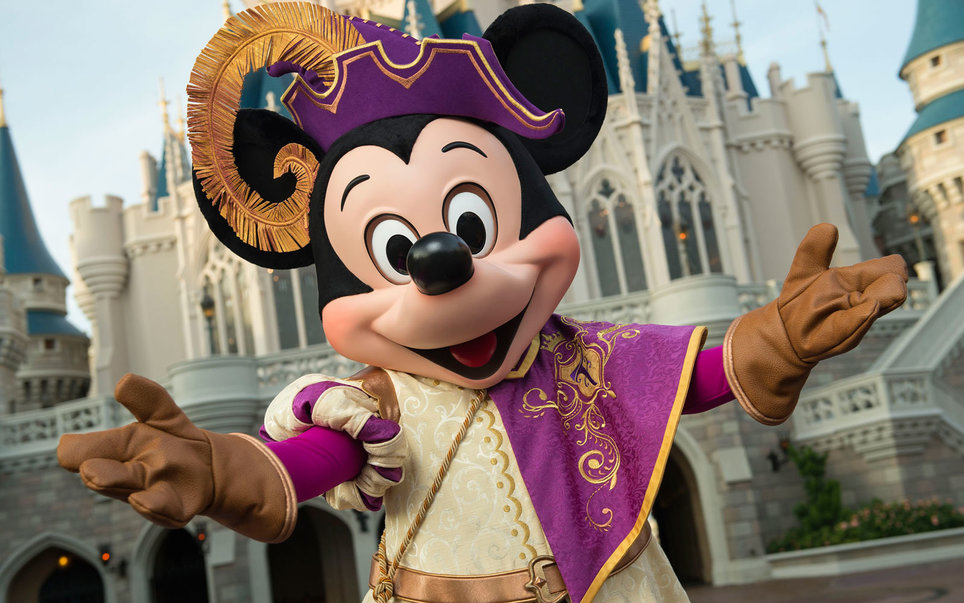 The Best Magic Kingdom Attractions
A number of fantastic ride attractions, including Monsters Inc. Laugh Floor and Mickey's PhilharMagic, are housed inside theatres — and they're perfect options for patrons who cannot board more physically demanding Magic Kingdom rides.
There is endless entertainment at the Magic Kingdom, too, with Mickey's Royal Friendship Faire stage show and an interactive Move It! Shake It! Dance It! & Play It! Street Party in front of the Magic Kingdom's Cinderella Castle multiple times each day. The Disney Festival of Fantasy Parade travels across the Magic Kingdom each afternoon, while sidewalk entertainers like Citizens of Main Street and the Dapper Dans barbershop quartet offer impromptu performances down Main Street U.S.A.
With a dance party led by The Incredibles in Tomorrowland, Jack Sparrow's pirate tutorial in Adventureland, and meet-and-greets with beloved characters (and Mickey Mouse himself!) throughout the Magic Kingdom, you could fill an entire day with Disney's top park attractions and not even board a ride.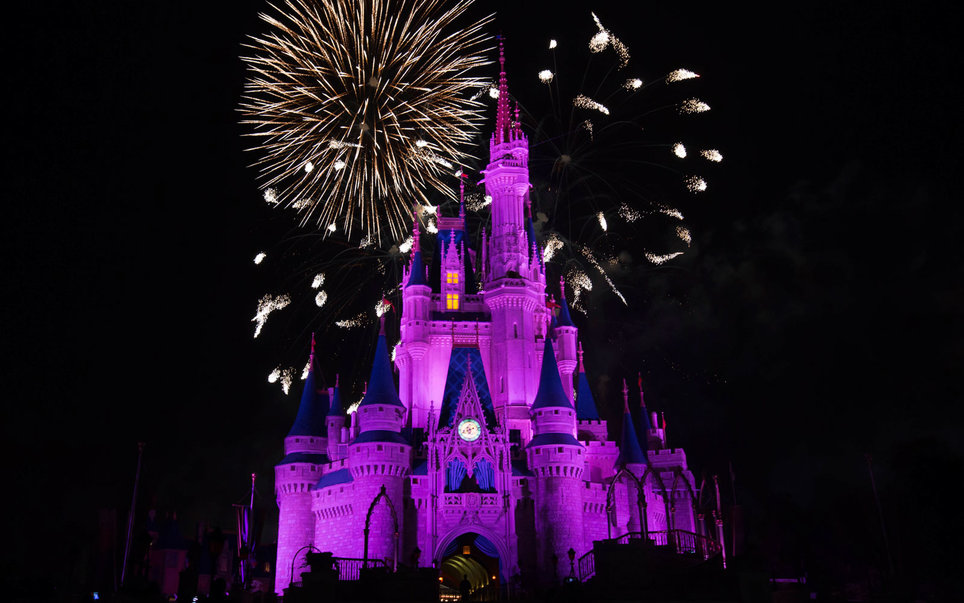 Exploring the Magic Kingdom at Night
Whether or not you leave for a midday nap or a swim at your hotel pool, you simply can't miss the evening entertainment at the Magic Kingdom. This is simply the best place to be for nighttime fireworks, with a spectacular eye-popping show that is better than any July 4th display you've ever seen.
Expect a 20-minute-long fireworks show every night in front of Cinderella Castle. If you're wondering what time the Magic Kingdom fireworks are at, it's typically 9 p.m., but double-check when you arrive, as this performance is subject to change.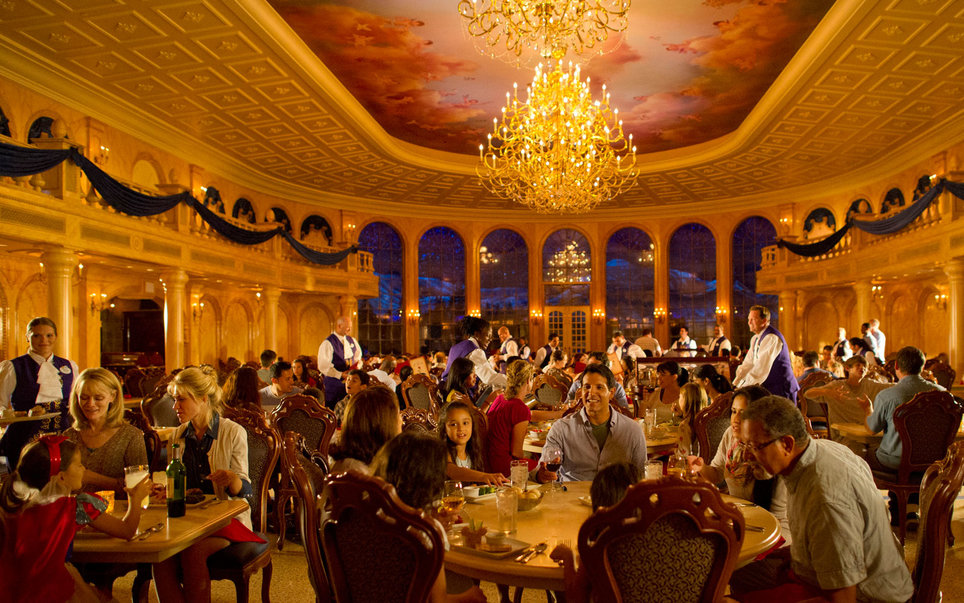 The Best Magic Kingdom Restaurants
Magic Kingdom operates many dining options, including food stands and cafeteria-style quick-service restaurants. But the park's table-service restaurants with wait staff are extremely popular.
Walt Disney World dining reservations open 180 days in advance, so book early — and if you're looking to save money, explore the Disney Dining Plan program. Some of the best Magic Kingdom restaurants are those offering experiences you can't find anywhere else. Favorites are Cinderella's Royal Table, which is located inside Magic Kingdom's Cinderella Castle, and Be Our Guest Restaurant, which immerses diners inside the world of Beauty and the Beast. (If you get a reservation to the latter, order Lumiere's favorite cookie cream dessert, the "Grey Stuff.")
For adults, the best restaurants include the new Jungle Navigation Co. Ltd. Skipper Canteen in Adventureland (order the char siu pork with a frosty boba drink) and Pecos Bill Tall Tale Inn and Cafe, which feels like an Old West saloon.
Naturally, every restaurant in the Magic Kingdom keeps kids in mind. There's always a kid's menu option, even if it's not listed, so be sure to inquire.
If you're concerned with finding the best restaurants for strollers at Magic Kingdom, put your worries aside. Some dining establishments allow strollers and others do not, but Magic Kingdom employees (also known as cast members), are always on hand to assist. Children, including babies, are welcomed and embraced throughout Walt Disney World.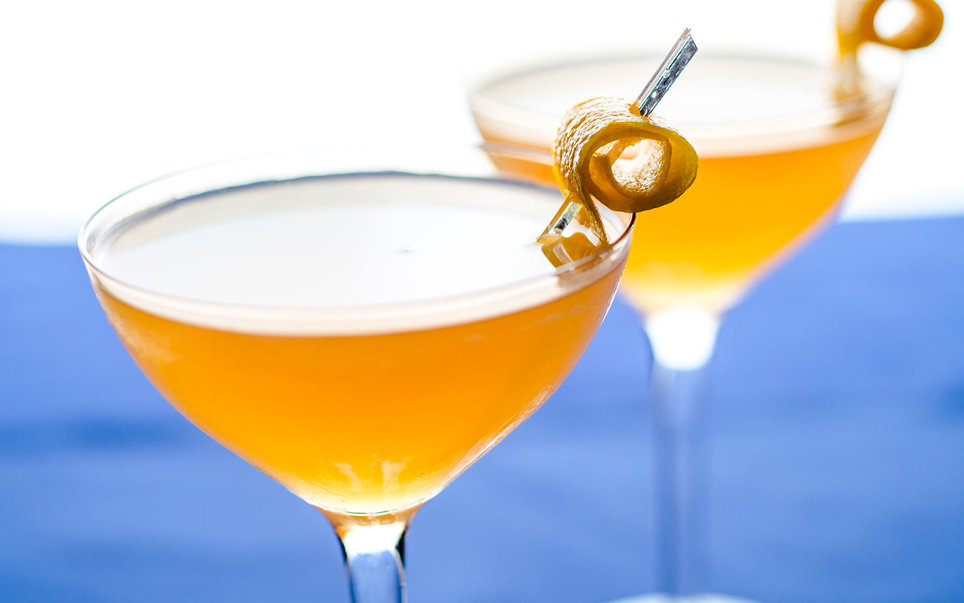 Drinking Alcohol in the Magic Kingdom
Sorry, grown-ups. The Magic Kingdom does not serve alcohol on its own, though five table-service restaurants now offer a limited selection of beer, wine, and champagne (until 2016, the park was completely dry for more than four decades).
These alcoholic drinks are only available to those dining at the following Magic Kingdom restaurants: Cinderella's Royal Table, Liberty Tree Tavern, Jungle Cruise Skipper Canteen Co. Ltd, Tony's Town Square Restaurant, and Be Our Guest Restaurant. Look for Italian beers and wine at the Lady and the Tramp-themed Tony's Town Square Restaurant on Main Street U.S.A., and glasses of bubbling wine and champagne when feasting with Cinderella.
No hard liquor is sold in the Magic Kingdom, and there are no bars within the park, but the other three parks at Walt Disney World serve beer, wine and liquor freely, so be sure to take advantage (and maybe visit those parks near the end of your trip).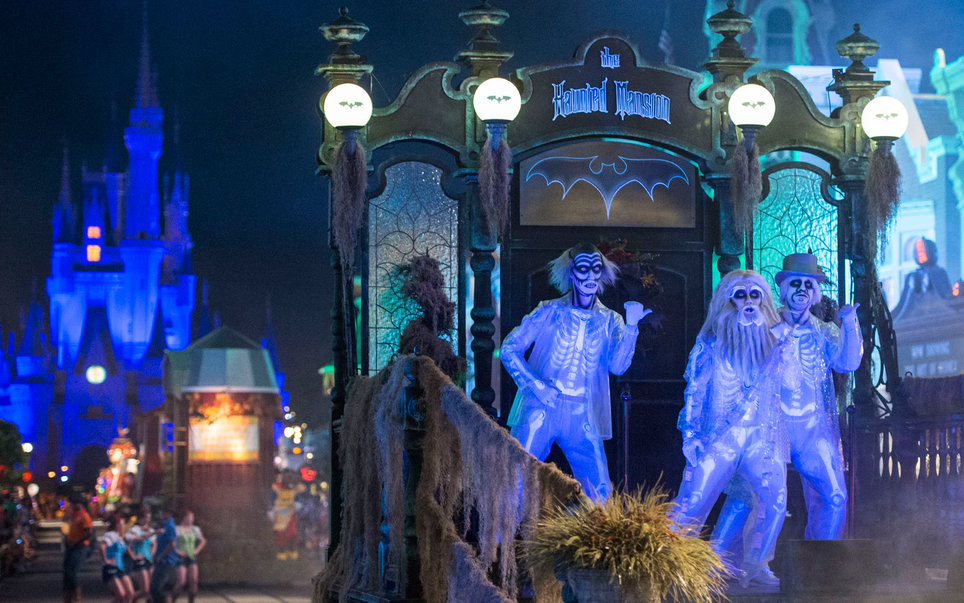 Special Events at the Magic Kingdom
Trust us. Walt Disney World knows how to throw a celebration. The Magic Kingdom offers two holiday events: Mickey's Not So Scary Halloween Party (from late August through early November), and Mickey's Very Merry Christmas Party (from early November until Christmas).
Each party is extravagant, hosting themed entertainment, parades, fireworks shows, food, drinks, and character meet-and-greets only offered at the select events. The Magic Kingdom Halloween party offers trick-or-treating throughout the park, while Magic Kingdom's Christmas party has complimentary hot cocoa and festive sweets.
Separate special event admission is required — tickets cost on par with one-day park admission. But there are added benefits to visiting Magic Kingdom during a special event. Historically, there are thinner crowds during the Halloween and Christmas parties, and guests can get early admission to the park prior to the event's start time.
Magic Kingdom does close early for day guests on special event days, so plan accordingly.
By: travelandleisure