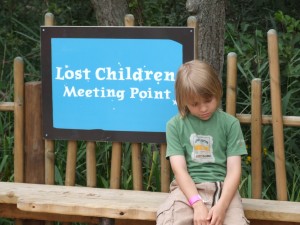 Here's what Disney does in the event of a lost, then found child:
1) A Disney Cast Member will stay with your child in the location that the child is found.
2) The Disney Security Team will be contacted and will meet the Cast Member wherever the child is. The Security Cast Member will look around the area that the child has been found for the parent.
3) If the parent cannot be located, the child will be taken to the Baby Care Center. The Baby Care Center Cast Members will entertain your child until you are located. (In locations where there is no Baby Care Center, lost children will be taken to First Aid.)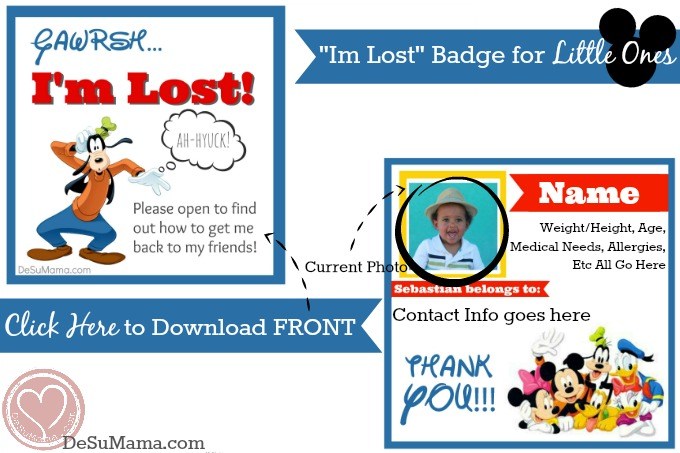 Tips to quickly reunite with your child in the event they are lost: 
1) Take a daily photo. Disney World Security Cast Members recommend taking a photo of your child each morning either before you arrive at the parks, or immediately upon entering. Make sure the photo shows your child from head to toe. In the event that you get separated from your child, you will be able to show Disney Cast Members a current photo, and the clothing the child is wearing. (If you change your child's clothes, don't forget to retake the photo.)
2) Attach identification to your child. There are several products on the market to help identify children. When choosing a product, remember that Disney Cast Members will not look inside clothing or shoes for identification. Instead, consider single use ID bracelets or shoe ID's, to help identify your child. Alternatively, you could write their first name and your phone number on their arm in an easy to spot location or order customized safety tattoos.
3) Magic Bands. If you have received Disney's Magic Bands as part of your trip, and your child will be wearing one all the time, consider use a Sharpie marker to write their first name and your cell phone number on the outside of the band.
4) Dress multiple children alike. If you have to keep track of several children, consider dressing them in similar clothing. It will help you keep track of them in the crowds.
5) While your toddler won't be able to find their own help, once your child is old enough, talk to them and teach them to find anyone wearing a Disney name tag if they get lost.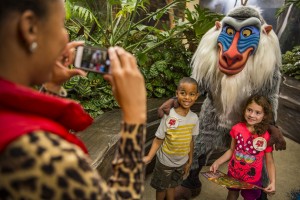 By: disneyunder3